---
April 22, 2011 7:00 AM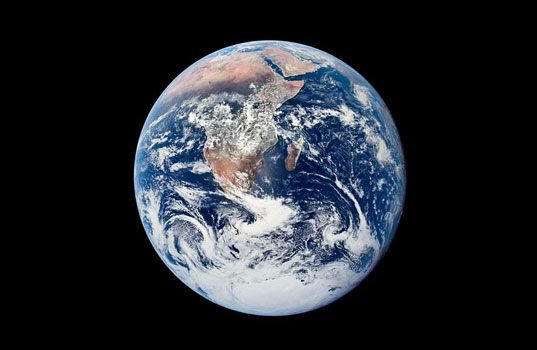 Here in Massachusetts we celebrated Patriots Day this past Monday with the Boston Marathon, but what about the holiday at the end of the week? How is your company celebrating Earth Day year-round?
The federal Department of Energy cites data centers as three percent of U.S. electricity usage, "amounting to 120 billion kilowatt hours per year, at a cost of $7.4 billion." As data creation increases year over year and thus increased need for storage space and support, greater efficiency is the best option for IT departments moving forward. From paper usage to data center energy reduction, there's always a way that IT can lower costs and usage.
One recent green IT project of note is Facebook's Open Compute Project, where the company revealed the specs and design of its custom-built data center in Prineville, OR. When compared to its leased data center, Facebook's Prineville facility received an impressive PUE rating: 1.07 PUE versus 1.4 – 1.6 PUE for Prineville and 1.5 PUE for the national average.
For a company capable of building its own data center, the open-sourced project is a gold mine for green initiatives. For companies less capable, there is the hope that vendors will adopt some of the social network's resource and energy-saving designs.
Other Green Options
Take advantage of technologies such as virtualization to reduce overall data center costs. Power consumption, server and CPU count can be reduced up to 50% in some cases.
Reuse old hardware or wipe it clean and donate to a recycling center to be used for parts or donated to a nonprofit organization. Upgrading to the latest version or overhauling your data center doesn't mean you have to trash your old one. Research recycling options that can also serve as a tax write-off.
For further information on how to use virtualization to green your IT department, check out this guide from SearchServerVirtualization.
Melanie Yarbrough is the assistant community editor at ITKnowledgeExchange.com. Follow her on Twitter or send her an email at Melanie@ITKnowledgeExchange.com.
April 20, 2011 1:02 PM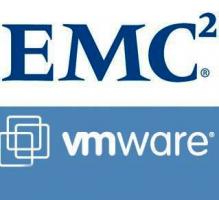 It's another victory for virtualization and cloud computing's diehard believers, and the technology industry in general. Trumping Wall Street projections, storage behemoth EMC's reported earnings today rose 18 percent over last year, ringing in at $4.6 billion. EMC majority ownership in VMware helped boost those numbers, with a 33 percent increase in the startup's revenue, announced Tuesday.
FBR Capital Markets analyst Daniel Ives told Reuters, "These guys are just in the right place at the right time. They are in the middle of what continues to be just a monster product cycle."
EMC chairman and chief executive Joe Tucci issued a statement that EMC's early and strong start positions the company well for "significant opportunity for long-term growth potential ahead." The company points at its "market-leading virtualization and information infrastructure products and services," such as its Symmetrix storage product and mid-tier storage products, as reasons for its tremendous growth in a down economy. Tucci also recognized EMC's unique position "squarely at the intersection of two of the most sweeping trends in IT – cloud computing and Big Data."
Is your company one of the reasons EMC and VMware are on the ups? Share your outlook or attitude toward virtualization in the comments section or send me an email directly at Melanie@ITKnowledgeExchange.com.
Melanie Yarbrough is the assistant community editor at ITKnowledgeExchange.com. Follow her on Twitter or send her an email at Melanie@ITKnowledgeExchange.com.
---
April 19, 2011 11:00 AM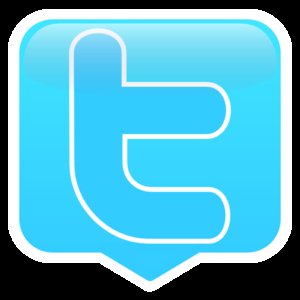 Since storage virtualization is kind of a division of a division of IT, there aren't too many professionals out there who focus solely on the technology. Thus, our storage virtualization Twitter pros list consists of storage professionals and virtualization professionals, all with more than enough knowledge and experience to help answer your questions and foster further discussion and understanding.
Continued »
---
April 18, 2011 3:23 PM
When news spread that the Microsoft Office 365 public beta was out, I skipped the endless media slideshows, commentaries and punditizing to try it out for myself. So I went to the Office 365 site, clicked "Join the Beta" and … joined a waiting list.
Wading through the meandering press release that leads with some freelance writer and ends with not much, I realized what I should have known all along: Microsoft's at its worst when it's in a reactive mode, and Office 365 is nothing more than a weak return fire after years of heckling from Google Apps. The absolute loss of market share is minor, at least as far as I can tell from available data, but Microsoft is absolutely losing the edge among early adopters and young adults, who are getting hooked on the web way and aren't too eager to go back, even if their corporate policies dictate they do. Continued »
---
April 18, 2011 10:45 AM
Despite the age of 140-character-sided conversations, IT books are still one of the best ways to get the information you need in one place. We've compiled some of the top recent titles on storage virtualization as recommended by the community and professionals. Have a suggestion for a title that should be on our list? Send me an email at Melanie@ITKnowledgeExchange.com or leave it in the comments section! Continued »
---
April 18, 2011 8:43 AM
This is a sponsored guest post by Vikram Belapurkar, a solutions marketing manager at Dell focused on storage virtualization and consolidation solutions.
Welcome folks! This blog post is first in the series of three posts that will discuss challenges related to virtual desktop deployments and explore ways to overcome these challenges. In the first post we will primarily discuss the impact a VDI workload can have on the supporting storage system, and how that affects your VDI project success.
With proliferation on many client devices that vary in form factor, desktop virtualization may be the most relevant technology for streamlining client device management and providing a consistent user experience. By separating operating system and applications from physical client devices, desktop virtualization helps streamline management, lower operational expenses and facilitate adherence to compliance and security requirements.
However, if not correctly designed, desktop virtualization can spell disaster.  There are three primary factors that determine the success of your VDI project:
User experience that is consistent and acceptable by the end users
A positive ROI that justifies this shift in client computing model
Simple and streamlined desktop VM provisioning
And storage is the critical element in addressing all of these factors. Storage plays a vital role in enabling successful VDI roll-out. Let us take a quick look at what it means for storage to host and service your virtual desktop workloads.
Why storage matters:
First of all, VDI is not just another enterprise workload. VDI workload is highly variable in terms of I/O demand it places on supporting storage infrastructure. Storage that supports a VDI environment essentially stores the virtual machines that power the client devices. Every time a client device accesses the OS, application or user data, it generates I/O requests for the storage infrastructure. As you can imagine, this access pattern is not evenly spread-out over the course of the day. There are periods of time when many client devices are accessing large amounts of data from the VDI infrastructure, and the supporting storage arrays. For example, in the morning when a large number of client devices boot simultaneously, they generate massive amounts of I/O requests for the storage devices. These are called boot storms. If the storage is not able to service these requests within acceptable latency, the client devices experience delays and the user experience is compromised.
Overprovisioning of storage can help solve this issue to some extent. By overprovisioning, you allocate more storage capacity, and thereby typically more disk drives, to your VDI than you really need. The ability of storage to handle certain number of Input Output Operations per Second (IOPS) is a function of the number of disk drives it contains. A larger number of disk drives in the storage system can support a higher IOPS demand. However, this is cost-inefficient. That leads us to our second challenge; the cost of your storage system.
It is important to realize that when you implement VDI, you are actually moving the entire client attached storage; all the local hard disk drives (HDD); over to your enterprise datacenter. The storage infrastructure that supports VDI deployments is more costly than the client attached HDDs. When you combine the need for lots of enterprise storage, with the possibility of overprovisioning capacity to meet performance goals, costs can become an issue. Carefully managing your storage footprint is critical in order to achieve the ROI.
Lastly, your VDI administrators are responsible for provisioning and managing a very large pool of desktop VMs. In order to achieve operational efficiency and eliminate sources of errors, they need ways to efficiently and rapidly provision multiple desktop VMs from predefined templates. Tightly integrated storage and hypervisor management plays a key role in enabling rapid VM deployments and simplifying VDI management.
I will discuss throughout this blog series the possible ways you can manage and mitigate these storage challenges.
Take away:
A successful VDI implementation can help streamline desktop management, lower operational expenses, and facilitate security and compliance adherence. However, inadequate design considerations can lead to failure. While designing your VDI environment, it is critical that you ensure acceptable user experience, positive project ROI, and a rapid and streamlined VM provisioning model. Proper storage selection can help ensure optimal performance, reduce storage footprint and speed VDI provisioning. Storage is the key enabler in ensuring a successful VDI roll-out.
In the next blog post, I will go over a storage sizing illustration for delivering optimal user experience. Following that, in my third and final post in this series, I will explore key storage features that enable successful VDI implementations. Stay tuned.
---
April 14, 2011 1:37 PM
Storage virtualization is still a pretty new technology, considering virtualization is still being worked and figured out in enterprise IT departments. Whether you want to diminish the amount of hardware or maximize your experience with server or desktop virtualization, storage virtualization may be the way to go. Check out these great resources that we've discovered (some through member recommendations!).
Continued »
---
April 12, 2011 3:30 PM
John Chambers is a fascinating character in the history of Silicon Valley. He's one of the longest-serving tech giant CEOs (since 1995), helping grow Cisco from a billion in revenues to $40 billion, and at one point making it the most valuable company in the world.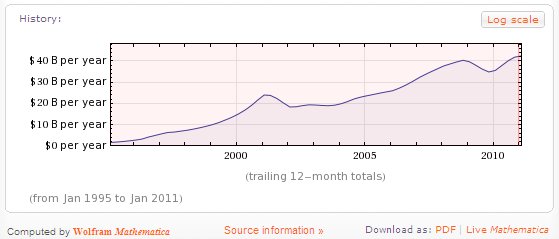 But today, he very publicly addressed what he saw as one of his recent missteps: Betting big on the consumer market. In a statement sent to employees yesterday, and released publicly today, he wrote:
---
---
April 11, 2011 12:44 PM
There's probably no more exciting, imagination-capturing branch of military research than DARPA (Defense Advanced Research Projects Agency). They've brought us robo-hummingbird spies, self-driving hummers and, last but not least, the Internet.
So they can be excused for wanting just a little something in return: To be able to use their iPhones and Androids securely. From a recent Request for Information:
The primary purpose of this RFI is to discover new technologies and methods to support full disk and system encryption of the CMDs (specifically Apple and Android platforms) to include a pre-boot environment to load the operating system. The solution must use an AES-256 bit encryption algorithm compliant with FIPS 140-2 as published by the National Institute of Standards and Technology (NIST). In order to meet this objective, DARPA extends an invitation to industry and universities to submit a whitepaper with ideas/concepts that describe an innovative existing technology approach that can be deployed in less than 90 days.
Currently only Blackberries and high-end secured phones are allowed in many DoD environments, meaning Angry Birds is out. It sounds like DARPA is looking for a full-drive encryption bootloader to pick up where the consumer-friendly Droids and iPhones have left off. To be fair, Apple has beefed up its security offerings in recent iterations (with a few nay sayers), but the business need isn't new. In my time reporting on mobile devices, I've heard any number of security schemes to get around security concerns: Everything run as SaaS, with no sensitive local data stored; A specialized encrypted card that held or encrypted and decrypted the data; and a number of virtualized environments that sat (supposedly) securely inside the everything goes-consumer devices.
It will be interesting to see what DARPA picks: Freedom of Information request, anyone?
Michael Morisy is the editorial director for ITKnowledgeExchange. He can be followed on Twitter or you can reach him at Michael@ITKnowledgeExchange.com.
---