---
July 19, 2011 8:06 AM
It seems the only people that are one hundred percent for the cloud are cloud vendors: storage, services, security, you name it. But the people who actually have to sign off their data to the cloud? Well, some of them are still pretty skeptical.
But that doesn't mean there aren't some IT professionals who can see the pros in services such as cloud storage. BigKat's Internet service provider (ISP) offers a cloud-based backup for his personal computers. The service includes encryption and supports sending very large files via email.
ErroneousGiant doesn't trust the ISP's encryption offering, and suggests encrypting the data yourself then allowing the ISP to encrypt your encrypted data. He suggests Sophos for business and home encryption. He uses a cloud system for car insurance documents and encrypts them before uploading them to the cloud. Between that and his cloud photo storage for his Windows Phone 7, ErroneousGiant is all set with cloud storage services.
One step up from personal cloud storage use? Small- and medium-sized businesses in the cloud. And according to a recent report from AMI Partners entitled "US SMB Playbook," hosted storage is on the rise with about an 11 percent increase expected annually until 2015.
What are your expectations for cloud storage in your neck of the enterprise in the coming four years? Do you think reports such as this reflect a majority or a skewed vision of the cloud's capabilities in business?
We'd love to hear from you in the comments section or directly at Melanie@ITKnowledgeExchange.com.
Melanie Yarbrough is the assistant community editor at ITKnowledgeExchange.com. Follow her on Twitter or send her an email at Melanie@ITKnowledgeExchange.com.
July 14, 2011 3:07 PM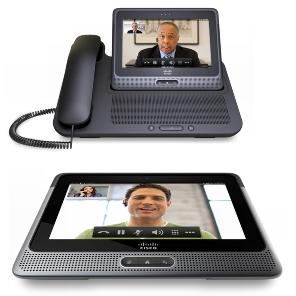 To be clear, this is not a formal review of the Cisco Cius. Cisco's very hesitant to hand out review units, I've been told, since the experience is so tied into the company's rather nice (and rather nicely upgraded) communications software and hardware. Fortunately, I've had three chances to get some hands-on time with the Cius while here at Cisco Live! and previously at Interop. I had a few observations I thought might be helpful.
Continued »
---
July 13, 2011 5:03 PM
IT departments are, for many intents and purposes, a fairly conservative group. Yes, they love their gadgets, pushing hardware to the limit and playing around on the bleeding edge – but not when it comes to anything that actually matters for their job. And for good reason: I've seen too many user-generated train wrecks in almost every facet of IT when eager young guns or generally savvy amateurs try to do it themselves.
So the big news of Cisco's upgraded Catalyst 6500 should not have been that big a surprise, but it sure felt like a letdown. Last year, we got Cisco announcing they were blazing tracks into a brand new area for them – the tablet! – and this year, all we get it a refresh to a 12-year-old product. So can the humble tech press, myself included, be forgiven for highlighting "new" features like "IPv4 and IPv6 support" support, even those Catalyst 6500 has supported that for years? I hope so, because it's an important and impressive product with an interesting strategy ("most" of the new features and capabilities being offered do not even require a full upgrade). And more importantly, it highlights Cisco's new-found strategy: Retreat to move forward. Continued »
---
July 13, 2011 1:35 PM
CSC Solutions Architect John Howell walks viewers through CSC's UCaaS offering, which allows IT departments to quickly get up and running with the latest in collaboration technology without heavy infrastructure upgrades.
[kml_flashembed movie="http://www.youtube.com/v/6L06AudJECo" width="425" height="350" wmode="transparent" /]
---
July 13, 2011 1:34 PM
CSC Solutions Architect John Howell walks viewers through CSC's mobile videoconferencing tools, which allow users to quickly and securely share desktops, fire up a video chat and more regardless of where they are or what device they are using.
[kml_flashembed movie="http://www.youtube.com/v/WU_zxRNHPFM" width="425" height="350" wmode="transparent" /]
---
---
July 12, 2011 11:59 AM
Cisco's juiced up Catalyst 6500 was supposed to be the cornerstone of Cisco Live! 2011 comeback kickoff. Instead, the return-to-roots messaging has been dampened by news of more rounds of coming layoffs, first reported at 5,000, according to one analyst, and then later doubled to 10,000 according to two sources Bloomberg interviewed.
The reductions were not completely unexpected, given the renewed focus on Cisco core businesses, but they are deep: About 14 percent of Cisco's total workforce. Cisco has not confirmed the reports, but a spokesperson told Bloomberg it "will provide additional detail on the cost reductions" on its next quarterly earnings call.
Michael Morisy is the editorial director for ITKnowledgeExchange. He can be followed on Twitter or you can reach him at Michael@ITKnowledgeExchange.com. Check out our complete Cisco Live! Coverage guide for more breaking news.
---
July 12, 2011 10:37 AM
The press briefing for Cisco's latest edition of the Catalyst 6500 is just about to start, but Cisco already dropped some more details after yesterday's maddeningly vague leak. From the release:
"With more than 500 patents, the Catalyst 6500 scales the network infrastructure scales the network infrastructure with next-generation innovations like IPv6 support, virtualization, 40G-readiness, Netflow, security, and mobility all with operational continuity. The new Catalyst 6500 builds on Cisco's switching heritage in four key areas: Continued »
---
July 12, 2011 8:35 AM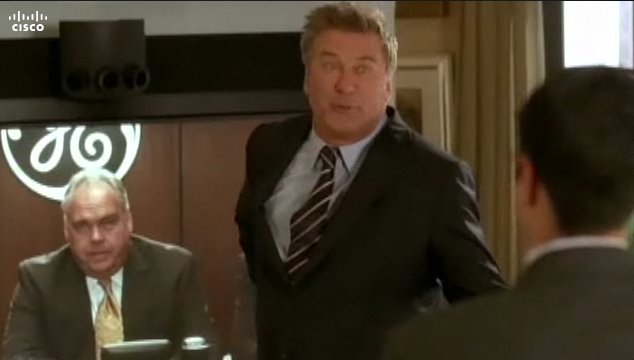 I've always assumed Cisco's TelePresence, its pricey, life-like videoconferencing tool, was something of a loss leader for the company, a way to tout the benefits of video, which helps sell its core networking products. That made running into Thomas Wyatt, vice president of Cisco TelePresence Infrastructure, a bit awkward. It was more awkward when he helped break down the numbers:
TelePresence was a $1.7 billion dollar business for Cisco in 2010 Fiscal Year.
It's seeing about 30 percent growth year-over-year, which Wyatt said he expects to continue.
Bank of America, the largest single TelePresence buyer, has deployed about 700 systems.
Cisco has deployed about 1,000.
I had just been told that the Chinese market currently makes up just 3 percent of Cisco's total sales, and so I couldn't resist running the math: With "over" $40 billion in sales total in Fiscal Year 2010, Cisco's TelePresence business makes up 4.25 percent of the company's sales, or a fair chunk of change more than China. Wyatt said he'd never thought of it that way but seemed fairly pleased with the news nonetheless.
---
July 12, 2011 6:34 AM
We see all of these market transitions going on at the same time; so, instead of doing 1 or 2 [priority initiatives] a year, like we did during each of the economic slowdowns—the four that we'd seen before—we're going to do 30. And it sounds impossible.

– John Chambers to McKinsey Quarterly, July 2009

That said, today we face a simple truth: we have disappointed our investors and we have confused our employees.  Bottom line, we have lost some of the credibility that is foundational to Cisco's success – and we must earn it back. Our market is in transition, and our company is in transition.  And the time is right to define this transition for ourselves and our industry.  I understand this.  It's time for focus.

– John Chambers memo to Cisco employees, April 2011
It was a wholly ambitious plan, and one that, if executed, would not just have grown Cisco's position as the networking infrastructure provider, but would have grown it to be a dominant communications provider in both the enterprise and consumer space. Cisco was moving from being an enterprise darling with limited mass visibility to a company that would touch every bit and byte of communications at almost every point: From taking video and voice on its broad line of professional phones and pricey TelePresence to the budget and beloved Flip camera, to the wireless and wired switches that carry that video and voice, to the telecom infrastructure that carries them worldwide, to new, interactive viewing experiences.
But Chambers realized, two years later, that Cisco wasn't cut out to be a consumer company, at least not now. And so at this Cisco Live!, the company is chastened but not humbled and cutting back from 30 priorities to just 5 fundamentals: Continued »
---