---
September 25, 2012 2:15 PM
Hybrid cloud image via Shutterstock
By Brian Gracely (@bgracely)
While rapid technology changes are commonplace in enterprise IT, being able to shift IT processes or adjust IT skills is much more difficult. CIOs would love to be able to adapt their use of technology to keep up with every new business opportunity, but internal processes are often bottlenecks to that success. Finding new ways to increase the pace at which IT can keep up with business demands is always at the top of CIOs' goals.
For the last few years, we've heard many technology companies talk about how enterprise IT will evolve to deliver cloud computing services for their business. In most cases, these journeys to cloud evolution begin by modernizing internal data centers through virtualization and automation, creating a private cloud environment. Over time, as the need for new applications or business models emerge, a combination of private cloud and public ploud (Amazon AWS, Rackspace, Google, Microsoft Azure, etc.) services could be combined to create a hybrid cloud environment for the business.
While this model for cloud evolution has been favored by many organizations that want to continue to leverage existing skills and assets, a new wave will soon be coming at them as cloud providers (Amazon AWS, Rackspace, Virtustream, VMware, etc.) are all preparing offerings that would place their technology within enterprise data centers.
Amazon AWS – Virtual Private Cloud (VPC) connects internal Data Center resources with public Amazon AWS resources via VPN technologies.
Rackspace – Rackspace Private Cloud delivers similar OpenStack technology that is used in the Rackspace public offerings in a packaged bundle that can be operated within a private data center.  Rackspace provides deployment blueprints and optional support services.
Virtustream – xStream Enterprise Cloud delivers a software/appliance for enterprises to run in existing data centers. This technology aligns to their public Cloud services offering.
VMware – vCloud Connector – VMware currently offers the ability to connect vCloud instances from enterprise to cloud provider. In addition, at VMworld 2012, the company announced that it would soon begin shipping a version of its CloudFoundry PaaS platform that can be deployed and operated within an enterprise.
Microsoft – Microsoft has made several announcements over the last two years regarding an on-premise version of its Azure platform, but actual details of how and when this will be available have yet to materialize.
All of these offerings are attempting to create hybrid cloud environments that can be consistently operated, regardless of where the application workload resides.  Being able to adjust from existing, siloed IT operational models to more dynamic cloud operational models has been one of the challenges for many organizations.
The public cloud offerings have gained the attention (and revenues) of development groups looking for greater agility and availability of infrastructure resources. But these moves highlight that IT organizations (as a whole) are still more comfortable with on-premise resources in this stage of their cloud evolution. Cloud providers are attempting to capture that sentiment with these on-premise offerings, and all of these offerings could significantly increase the pace at which customers move their IT organizations to adopt cloud operating models.
These new offerings will not only offer more choice, but they may significantly disrupt how the underlying technology is acquired. VARs, SIs and traditional service providers must now re-evaluate their roles in providing value to IT organizations that once looked to them to help navigate the technology and process transitions within IT.
Will these new, hybrid operational models be the tipping point for CIOs that have previously struggled to evolve their internal processes to the faster pace of public cloud computing?
Brian Gracely is Director of Technical Marketing at EMC. He is a 2011/2012 VMware vExpert, holds CCIE #3077, and has an MBA from Wake Forest University. Brian's industry viewpoints and writings can also be found on Twitter (@bgracely), his blog "Clouds of Change," and the weekly podcast "The Cloudcast".
September 25, 2012 11:00 AM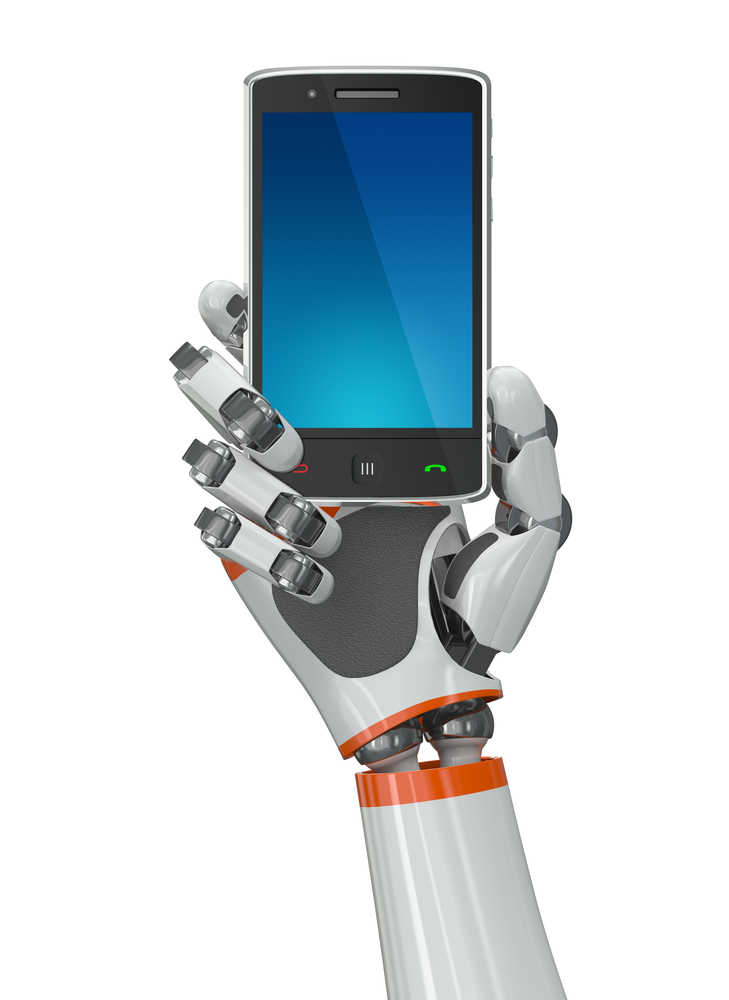 Android smartphone image via Shutterstock
On September 23, 2008, the mobile industry was changed forever as Google and T-Mobile introduced the T-Mobile G1, the world's first Android-based smartphone. By the end of 2010, Android became the world's leading smartphone platform.
We'll give out 200 Knowledge Points to anyone who knows the 'nickname' of the T-Mobile G1.
Each Tuesday, the ITKE team will take you back in time, as we take a look at the events that have changed technology history. Have a tip for us? Email mtidmarsh@techtarget.com or find us on Twitter (@ITKE).

Disclaimer: All posts presented in the "This week in tech history" series are subjectively selected by ITKnowledgeExchange.com community managers and staff for entertainment purposes only. They are not sponsored or influenced by outside sources.
---
September 24, 2012 1:43 PM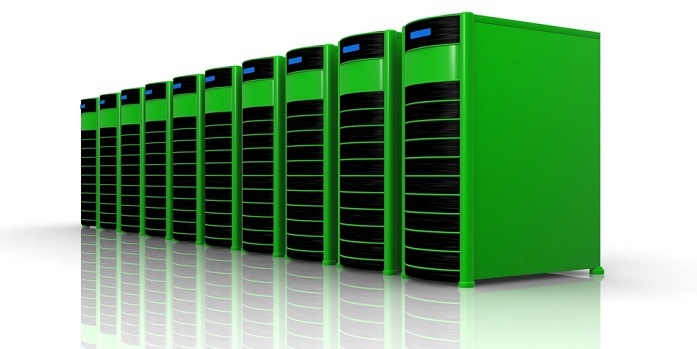 Green technology image via Shutterstock
Data centers are inefficient, unrepentant energy-sappers, and our obsession with cat videos is to blame.
That's one way to read James Glanz's recent New York Times article, "Power, Pollution and the Internet," the first in the paper's new series, "The Cloud Factories." The piece, based partly on a year-long McKinsey & Company study on the environmental impact of a "secretive" industry without much regulation, includes plenty of startling statistics (30 billion watts of electricity!) and provocative quotes ("If we were a manufacturing industry, we'd be out of business straightaway," says one unnamed exec).
According to the article, these offenses to efficiency are mostly driven by fear — fear of downtime, fear of failing to meet user demands, and by extension, fear of job loss.  As data processing requirements continue to mount, says the Uptime Insitute's Bruce Taylor,  "no one, absolutely no one, wants to go in that room and unplug a server." Of course, it could all be solved by the cloud — maybe.
The story has predictably inspired a flurry of reactions over the past day or so, with some supporting its basic premise, but many faulting it for misleading or incomplete reporting. Here are a few choice quotes:
Forbes contributor Dan Woods thinks that the article simply doesn't define its scope well enough. There needs to be a distinction made between Internet companies, which have made strides in energy efficiency, and traditional, risk-averse IT departments:
The bottom line is that the Internet companies are dying to save power. Their data centers are in effect the clouds that are referred to as a potential solution. Their data centers will be the first to have new, higher levels of utilization because it makes sense and saves money.
Rich Miller, of Data Center Knowledge, agrees that the article failed to tell the positive side of the data center energy story:
The last five years have seen dramatic changes in the way the largest data centers are designed and operated, as companies like Google, Yahoo, Facebook and Microsoft have vastly improved the energy efficiency of their server farms by overhauling their power distribution systems, using fresh air instead of power-hungry chillers ("free cooling") to cool their servers, and running their facilities at warmer temperatures.
Diego Doval (former CTO of Ning) worries about how the general public will respond (he breaks down all the incorrect assertions in a mammoth 5,000-word post):
There is one thing that the article covers that is absolutely true: data centers consume a hell of a lot of power. Sadly, the rest is a mix of half-guesses, contradictions, and flat-out incorrect information that creates all the wrong impressions, misinforms, and misrepresents the efforts and challenges that the people running these systems face everyday.
On The Verge, Tim Carmody suggests the article doesn't give enough credit to the genuine importance of the Internet in modern life. Uptime is essential not because users want to watch videos or play fantasy football, but
It's because that infrastructure powers our businesses, our schools, our police and fire stations, our banks and stock exchanges, and yes, our media. It's because those zippy data transfers help drive our economy, in the same way that the boom in turnpikes, canals, and railroads did 200 years ago.
On Slate's future tense blog, Will Oremus acknowledges the criticisms, but praises the piece for drawing attention to an important issue:
"[T]he cloud" is not some magical ether, but rather a network of big, power-hungry, polluting, and often wasteful physical data warehouses that store a lot of stuff we need but also tons of stuff we don't need. That may be obvious to those in the tech industry, but for much of the general public—a majority of which apparently thinks cloud computing has something to do with the weather—it's a point worth hammering home.
And then there are the Slashdot commenters.
What did you think of the article? Was it a fair assessment of the data center industry, or a simplistic view on a complex issue? Where do we go from here? Let's hear your thoughts. (Be sure to check out further thoughts from Taylor and other tech and energy experts in the Times' opinion section).
---
September 24, 2012 10:44 AM
With Homeland Security Secretary Janet Napolitano announcing a White House executive order on cyber security is "close to completion", this presentation from TEC CYBER takes a look at what cyber security might look like in the year 2021. How do you see the future?
---
September 21, 2012 12:05 PM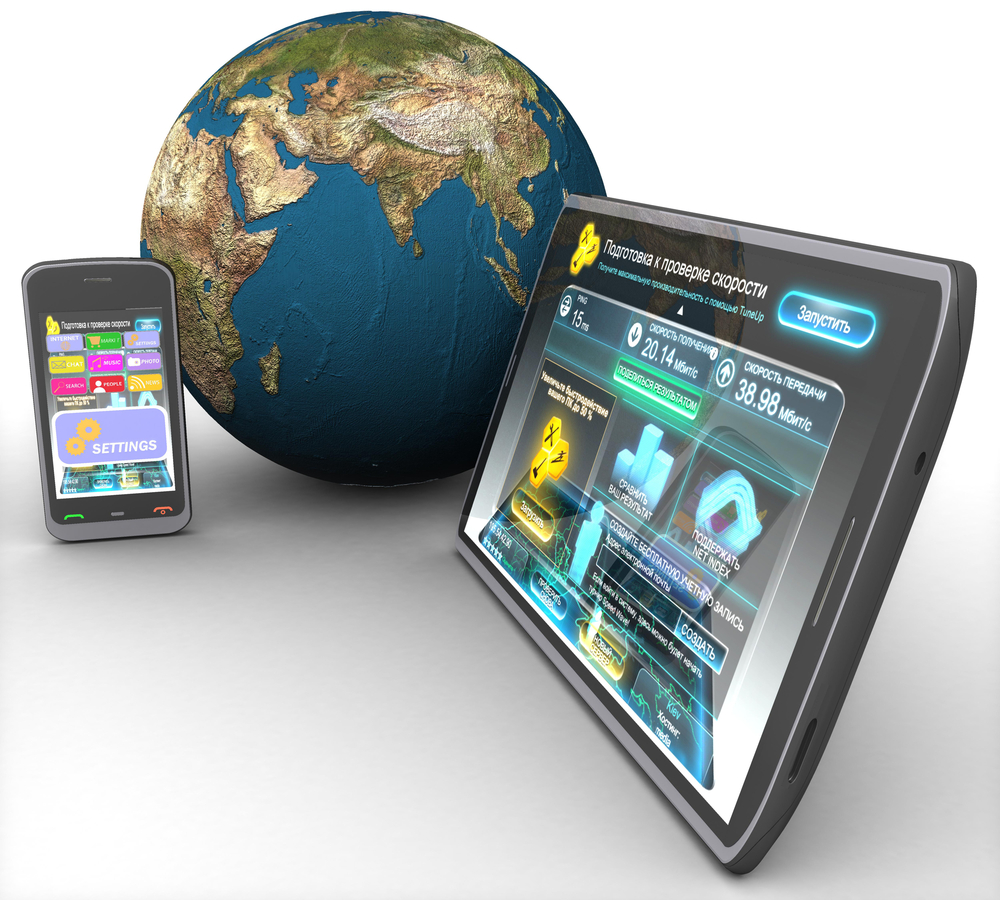 Smartphone industry image via Shutterstock
New products, orders, and ideas seem to be the main theme among this week's best IT quotes. Which is your favorite?
"Our core mission is to help you, our customers, to connect to your customers in a whole new way."
– Salesforce.com CEO Marc Benioff discussing how his company's SaaS products will enable the 'social enterprise' during his keynote address at Dreamforce 2012. While Benioff might believe his company was the first to create the cloud-mobile-social connection, Ron Miller doesn't believe that's the case.
"The smartphone market, and particularly the iPhone market, will slow next year after very strong shipments of the next iPhone through year end."
– Kevin Smithen, analyst at Macquarie Securities, predicts the smartphone industry will slow down next year due to several factors including slower innovations and more expensive data plans.
"As much as we are doing, we must do even more."
– Janet Napolitano, U.S Secretary of Homeland Security, speaks about cyber security during a Senate Committee on Homeland Security meeting. According to Napolitano, an executive order on cyber security is close to completion after the Senate's bill continues to remain bogged down in Congress.
"We think the word is starting to spread that the products have improved since introduction last year."
– Brian Schwartz, analyst at Oppenheimer, believes Oracle's Fusion Applications product are starting to improve as many experts wonder if a Fusion App cycle is on the way.
---
September 20, 2012 11:35 AM
With big data becoming such a hot topic in the IT industry, this infographic from Eduardo Area Sacristan talks about a variety of topics featuring key questions and the future of big data.
Also, check out our data management section with several questions and answers on how to manage big data.
---
September 19, 2012 8:36 AM
With all the hoopla surrounding the iPhone 5 release, late night host Jimmy Kimmel decided to let people test out Apple's new product. (SPOILER: It's the iPhone 4!)
Disclaimer: All videos presented in the "YouTube IT Video of the Week" series are subjectively selected by ITKnowledgeExchange.com community managers and staff for entertainment purposes only. They are not sponsored or influenced by outside sources.
---
September 19, 2012 8:02 AM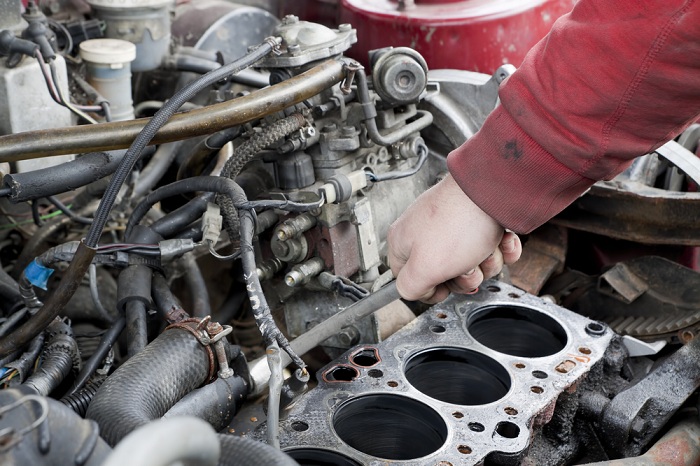 Maintenance image via Shutterstock
By Steve Poling (@stevepoling)
"The code is a steaming pile and we've got to rewrite it."
Perhaps you've heard this and felt inclined to agree. But before you roll up your sleeves to do a comprehensive rewrite, let's pause for a moment to ask a question: "Why is the code in this suboptimal state?"
The reasons are many. The original implementers may have been incompetent. Or incompetent bosses did not invest the time to make it right the first time. It is tempting to identify one actor in the history of a software project and make him the scapegoat. But scapegoating can obscure your vision of where the true problem lies, because there may be no scapegoat.
Maybe the badness of the code is the natural result of fixing bugs in the original implementation. People of good faith and adequate skills can approach a codebase with a bug report in hand then make the code work while making the codebase just a little bit worse.
Most times an original design won't consider the vagaries of reality that come along later as bug reports. The fix often does not fit into the original scheme of the codebase and it gets bolted on like some aftermarket car parts you'll find in the J. C. Whitney catalog. And because it didn't fit into the original scheme, it may introduce additional bugs causing additional fixes to get bolted onto the earlier ones. The end result can be a codebase that seems like something from a Mad Max movie.
Don't make a scapegoat of the guy doing the maintenance. He's just doing a bug fix with no desire to refactor the existing design. If he refactors the existing design he risks breaking something that's working. Just get in, fix the bug, get out. If he's smart, he writes unit test(s) that recreates the conditions of the bug report and verifies the fix did indeed hold.
This accumulation of cruft in a codebase exhibits debt-like behavior. Every bug fix takes longer because the programmer has to sort through extraneous code to get to the problem.  When this overhead gets too large, it's easy to throw up one's hands and demand a rewrite. I think this is wrong.
Why not continuously refactor the codebase? Probably because the codebase doesn't have adequate unit test coverage. Or it has stupid codebase coverage. Stupid codebase coverage means writing unit tests that just exercise code without any real insight into the intent of the code being tested. This usually happens after the code has been written and someone demands 100% unit test coverage. It's better than nothing I suppose.
Let's suppose for sake of argument that a codebase has adequate unit test coverage (here I'll conflate unit tests with functional tests, acceptance tests, and any other tests of anything else I care about). These tests allow the programmer to refactor without fear. His fix need not be encapsulated in its own island of sanity, but can fully integrate with the rest of the codebase that he can adjust to make that integration more graceful. If he sees cruft he can cut it out. If he cuts too deep there's a unit test that has his back. The result is less technical debt and greater stability.
A codebase is a capital asset. It needs to be maintained like a building must be repainted or a vehicle's oil changed. We often think of software maintenance as mere bug fixes and feature requests, but it extends to continuous refactoring and automated tests to instrument correctness.
Steve Poling was born, raised and lives in West Michigan with his wife and kids. He uses his training in Applied Mathematics and Computer Science as a C++/C# poet by day while writing Subversive Fiction by night. Steve has an abiding interest in philosophy and potato cannons. He writes SF, crime fiction, an occasional fractured fairy tale, and steampunk. His current writing project is a steampunk novel, Steamship to Kashmir – provided he isn't distracted by something new & shiny.
---
September 18, 2012 11:09 AM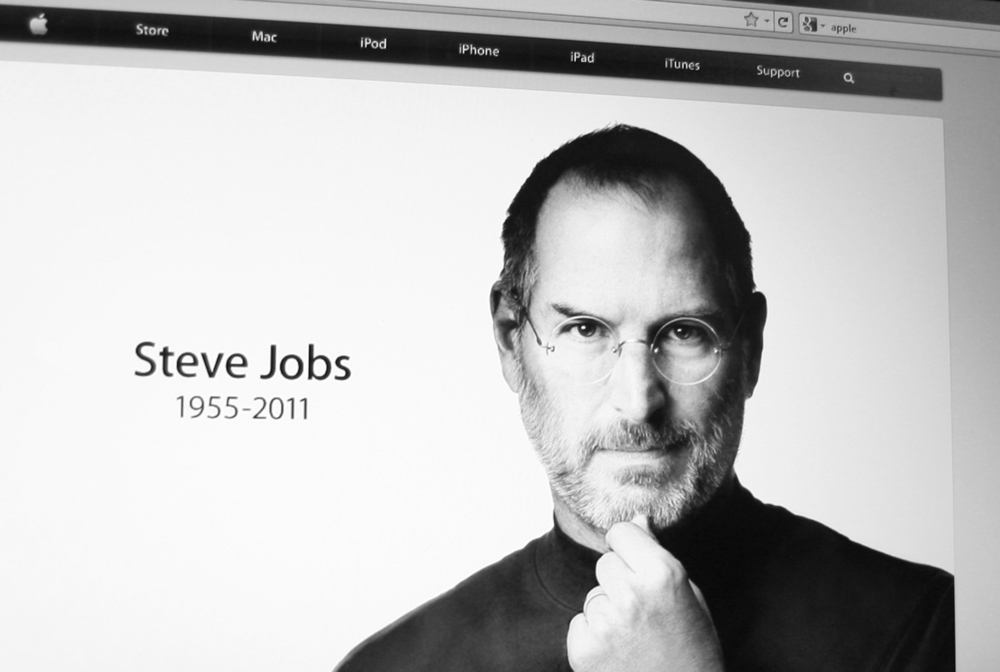 Steve Jobs image via Shutterstock
On September 16, 1985, Steve Jobs resigned from Apple after losing control of the company five months earlier in a battle with former CEO John Sculley. Jobs went on to found the computer company NeXT and also purchased Pixar before returning to Apple and, well, you know the rest.
Each Tuesday, the ITKE team will take you back in time, as we take a look at the events that have changed technology history. Have a tip for us? Email mtidmarsh@techtarget.com or find us on Twitter (@ITKE).

Disclaimer: All posts presented in the "This week in tech history" series are subjectively selected by ITKnowledgeExchange.com community managers and staff for entertainment purposes only. They are not sponsored or influenced by outside sources.
---
September 17, 2012 12:02 PM
As Salesforce.com's Dreamforce 2012 conference opens this week, we wanted to take a look back at a presentation from Dreamforce's past that focuses on how organizations can develop an effective SOA strategy. How has your company fared with SOA? What are you looking forward to this week's show?
---