---
February 27, 2013 2:28 PM
HP is jumping into the tablet industry once again with its presentation of the HP Slate 7 at this year's Mobile World Congress. Some employees over at Pocketnow.com had the chance to review the Slate 7 to see what is has to offer.
HP's CEO Meg Whitman recently said the company was shifting resources from PCs to tablets to catch up in the industry but ITKE's Ron Miller believes it's too little, too late for HP.
Tell us in the comments below if you think HP can make its mark in the industry with the Slate 7.
Disclaimer: All videos presented in the "YouTube IT Video of the Week" series are subjectively selected by ITKnowledgeExchange.com's community manager
February 25, 2013 3:51 PM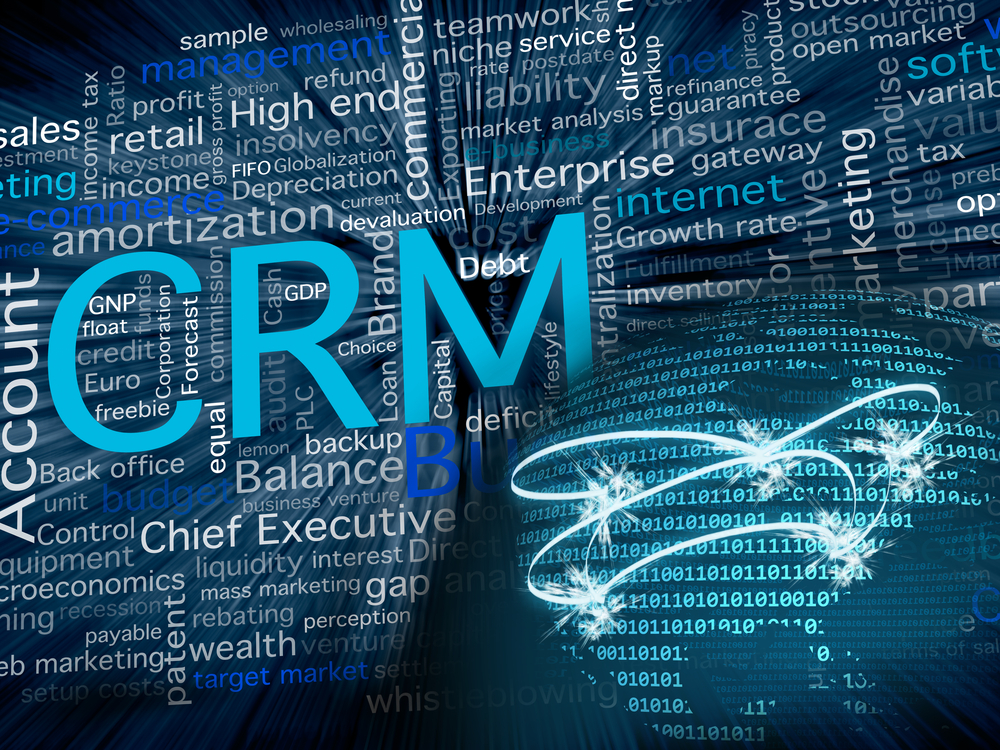 CRM image via Shutterstock
From Agile management to even Walt Disney World, all sorts of IT topics were talked about in this week's roundup. Check out what you missed!
1. Strata 2013 attendees to explore big data and the business singularity – Mark Brunelli (SearchDataManagement)
Hey data management fans…are you excited for this year's O'Reilly Strata Conference? To give you a preview, Mark Brunelli talked to several software vendors about what to expect during the conference, including the topic of business singularity.
2. FAQ: Agile management and leadership – Jan Stafford (SearchSoftwareQuality)
Looking to learn more about Agile management and leadership? Jan Stafford provides a FAQ that will help software professionals understand the basics of leading Agile projects.
3. LTO tapes show uptick in Q4 sales, but overall revenue falls – John Hilliard (SearchDataBackup)
There was some good and bad news for the LTO tape market as the Santa Clara Consultant Group reported LTO tape cartridge sales were up slightly in the last quarter of 2012 ,but sales revenue continues to fall.
4. From Disney to dishwashers: Digital CRM to change customer experience – Ashley Smith (SearchCRM)
Wouldn't it be great if you didn't have to wait in those dreaded lines for rides at Walt Disney World? You might just be in luck as Ashley Smith explains how the company is using digital CRM to get the pulse of its customers and gather data.
5. HP software revenue: Company looks to partners to drive more business – Lynn Haber (SearchITChannel)
Lynn Haber looks into HP's new software strategy that sees cloud, security and big data as its biggest opportunities to increase software revenue from $4 billion to $45 billion.
---
February 20, 2013 10:36 AM
Much like when Psy's Gangnam Style took over the Internet, a new sensation is hitting the web…the Harlem Shake. This quick, 30-second dance is hitting companies all across the world, including tech companies. See how Google and Facebook used the dance to highlight their moves.
Tell us in the comments below who you think has the better dance moves.

Google
Facebook
Disclaimer: All videos presented in the "YouTube IT Video of the Week" series are subjectively selected by ITKnowledgeExchange.com's community manager
---
February 18, 2013 3:17 PM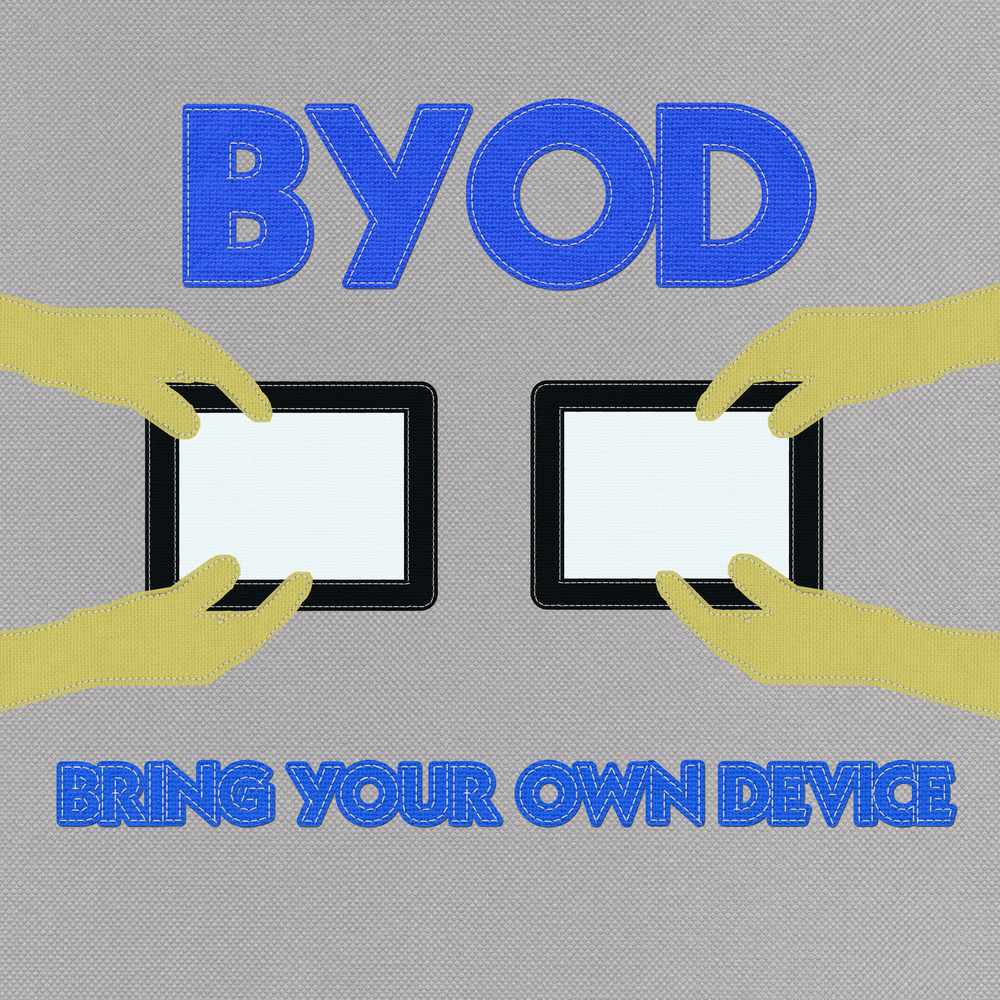 BYOD image via Shutterstock
CIOs, BYOD and risk management were on the minds of many TechTarget writers this week. Check out the resultant articles in the roundup!
1. A longtime student of IT's top leader asks, 'What is a CIO?' – Scot Petersen (SearchCIO)
What is a CIO? Scot Petersen has searched far and wide, asking numerous CIOs and experts to see if they had the answer to the long-standing question. Well Scot has finally figured out one key aspect…
2. Mobility, risk management on display at ARC World Industry Forum 2013 – Brenda Cole (SearchManufacturingERP)
Brenda Cole discusses this year's ARC World Industry Forum in Orlando, in which automation, mobility and risk management were the key highlights.
3. Video conferencing software and hardware: Hybrid approach needed  – Gina Narcisi (SearchUnifiedCommunications)
With company employees having the ability to make calls anytime, from their office, tablet or smartphone, Gina Narcisi looks at the different video conferencing software and why the market is shifting from traditional hardware to software.
4. Rapid technology changes make securing BYOD difficult – Alex Barrett (SearchDataCenter)
As more and more smartphone and tablets evolve, Alex Barrett says that while companies are beginning to come to terms with BYOD, it will be difficult for them to keep up.
5. Microsoft patches vulnerabilities in Internet Explorer, Exchange – Jeremy Stanley (SearchWindowsServer)
Microsoft was busy last Tuesday releasing 12 patch bulletins; mainly fixes for Internet Explorer, Windows Server and also a patch for Oracle's Outside In library.
---
February 15, 2013 10:52 AM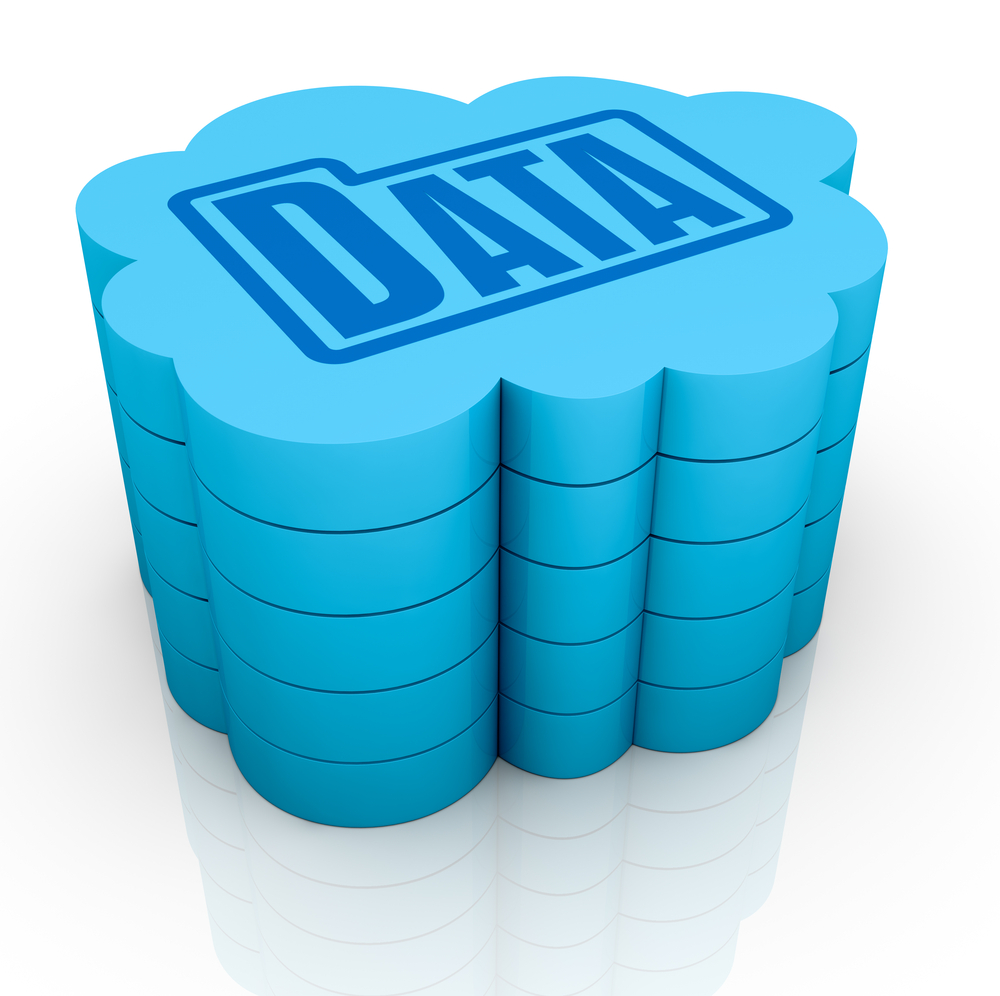 Big data image via Shutterstock

By James Kobielus (@jameskobielus)
Big data thrives on data scientists who use their expertise in statistical modeling and business analytics to find meaningful patterns in data sets that can grow extraordinarily complex.
Organizations everywhere are stepping up their hiring, recruitment, and training of data scientists. But there seems to be a growing alarm that we won't have enough data scientists to go around. Will the big data revolution screech to a halt due to a shortage of data scientists?
Don't worry. Any talent gaps that may exist are likely to be short term and ephemeral. Data science is not an elite priesthood of quants, geeks, and Ph.Ds, but rather, a set of skills and practices that are being nurtured and cultivated everywhere in the business world, not just in academia. The core data-scientist aptitudes–curiosity, intellectual agility, statistical fluency, research stamina, scientific rigor, skeptical nature–are widely distributed throughout the population.
The following trends explain why the supply of data science talent in the business world will continue to expand and the productivity of data scientists will continue to improve over the foreseeable future:
Data scientists are automating more of their tedious data discovery, acquisition, and preparation tasks through sophisticated tools (e.g., as IBM InfoSphere Server, IBM SPSS Modeler).
Data scientists are developing fewer models from scratch, because more big data projects run on application-embedded analytic models integrated into commercial solutions, such as IBM Unica.
Data scientists are being trained within enterprise centers of excellence, which provide forums and resources for long-time business analytics professionals to enhance their skills in hot new areas such as text mining, graph modeling, and behavioral analytics.
Data scientists are offering their services to the business market through professional services organizations such as IBM's Business Analytics and Optimization group; through specialized, boutique consulting firms; and through the open-source communities.
Data scientists are taking advantage of increasingly low-cost, self-service analytics power tools to teach themselves the core skills and become productive developers of sophisticated models
Data science is a highly skilled profession with a significant learning curve. But throngs of smart people are flocking to it in ever greater numbers to advance their careers in the age of big data. Rather than lose sleep over some overblown threat of a chronic "talent gap," you should simply cultivate the right data scientists for your specific needs.
---
February 13, 2013 3:30 PM
Rumors have been buzzing about a team from Apple that is preparing a new wristwatch type of device that would provide the same services as the iPhone and the iPad. The product, which will be known as the iWatch, supposedly is already in development.
The people over at FuseChicken have attempted to describe what the iWatch might have in store for its users.
Tell us in the comments below if you think Apple is making the right decision by creating the iWatch and what new features you hope it will have.
Disclaimer: All videos presented in the "YouTube IT Video of the Week" series are subjectively selected by ITKnowledgeExchange.com's community manager
---
February 11, 2013 5:27 PM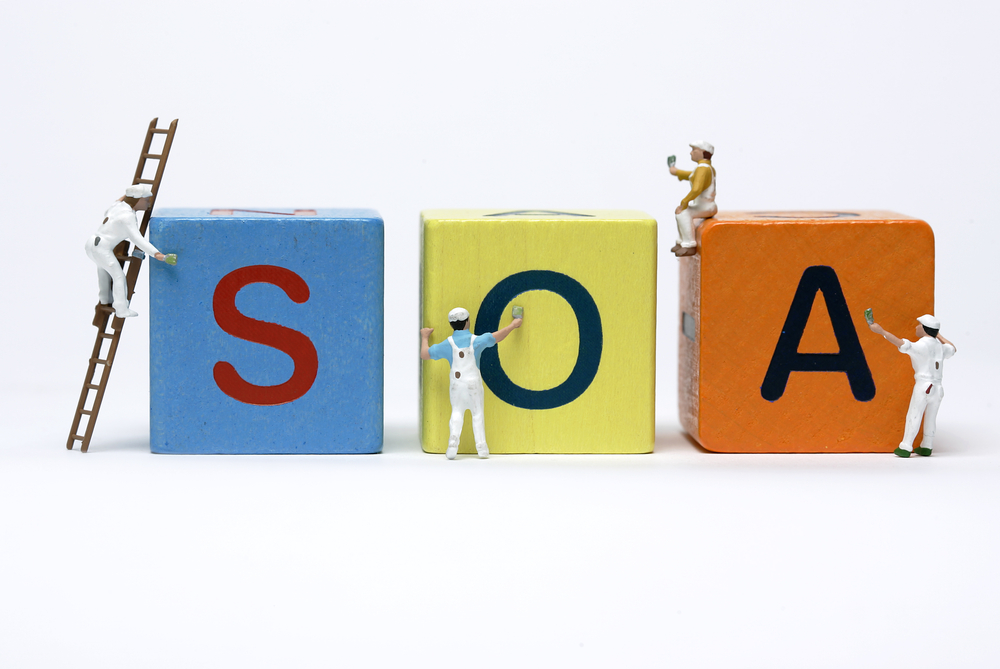 SOA image via Shutterstock
Did you miss the latest updates from the technology industry? Not to worry, here are 5 stories from around the TechTarget network for this week's roundup.
1. Why SOA applications are easy to migrate to cloud – Tom Nolle (SearchSOA)
As more enterprises look to move their applications to the cloud, Tom Nolle looks at the reasons why SOA applications are the easiest to migrate.
2. FTC mobile privacy guidelines put mobile ecosystem and CIOs on notice – Linda Tucci (SearchCIO)
With the new Federal Trade Commission guidelines on mobile data, Linda Tucci says CIOs should be on high alert and update their data privacy laws before it's too late.
3. Research: Indirect sales of IT products flat in 2012 – Lynn Haber (SearchITChannel)
Bad news for technology sales as The NDP Group Inc. reported IT sales remained flat for the third consecutive year at $58.5 billion but the storage industry did see a big jump in sales with a 10.4% increase.
4. Acme Packet buy designed to enhance Oracle communications portfolio – Mark Fontecchio (SearchOracle)
Mark Fontecchio discusses Oracle's proposed multibillion-dollar purchase of the networking company Acme and the prospects of Oracle becoming a networking company itself.
5. Green information technology initiatives: How do you demonstrate ROI? – Editorial Staff (SearchCIO)
The SearchCIO editorial team and Twitter followers weighed in on several topics from around the IT industry including the question:  What green information technology efforts will shape the data center of the future?
---
February 8, 2013 1:44 PM
The mobile industry has been creating quite a buzz in the news recently with the release of BlackBerry's Q10 and Z10 smartphones. Along with the company back in the game, the research group API released its forecast for mobile platforms in 2013. This infographic from MuveeBlog goes in-depth on what we can expect this year from Android, Apple, Microsoft and BlackBerry smartphones.
Tell us in the comments below what your thoughts are for the mobile industry in 2013.
---
February 6, 2013 11:31 AM
The technology world was buzzing yesterday as Dell announced its plans to go private, with CEO Michael Dell actually acquiring the company himself along with other partners (read his internal letter to employees). Opinions have been mixed over the move, with several experts saying the company has fallen too far behind its competitors. However, other experts say this move will allow Dell to take over the reins himself and move the company in the right direction.
Check out this video with SiliconANGLE founder John Furrier giving his perspective on Dell's big move.
Was this the right move for Dell? Tell us in the comments below.
Disclaimer: All videos presented in the "YouTube IT Video of the Week" series are subjectively selected by ITKnowledgeExchange.com's community manager
---
February 4, 2013 3:23 PM
As many have either seen or heard about, a blackout occurred during last night's Super Bowl match-up between the Baltimore Ravens and the San Francisco 49ers causing a 30 minute delay. However, it didn't stop IT users from taking a swipe at football's biggest game.
Check out the Storify below, or view it here and let us know your favorite IT-related blackout tweet from last night's game.
---