---
March 12, 2013 11:18 AM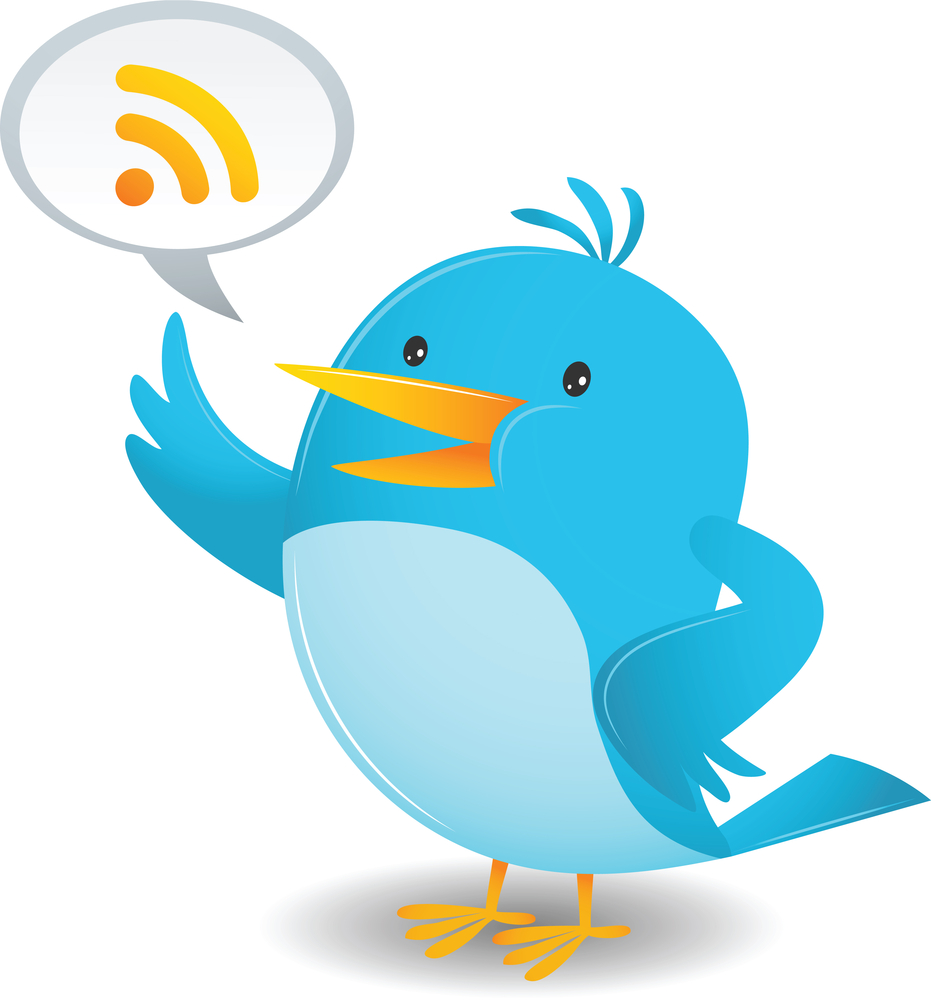 Twitter image via Shutterstock
Want to know the latest news and updates surrounding storage? We've built a list of the top experts and professionals across the Twitterverse that update and share their storage knowledge. Ten of our favorites are listed below; tell us in the comments below if we left anyone off!
Follow them all (and other storage experts) through our Twitter list.
March 11, 2013 12:50 PM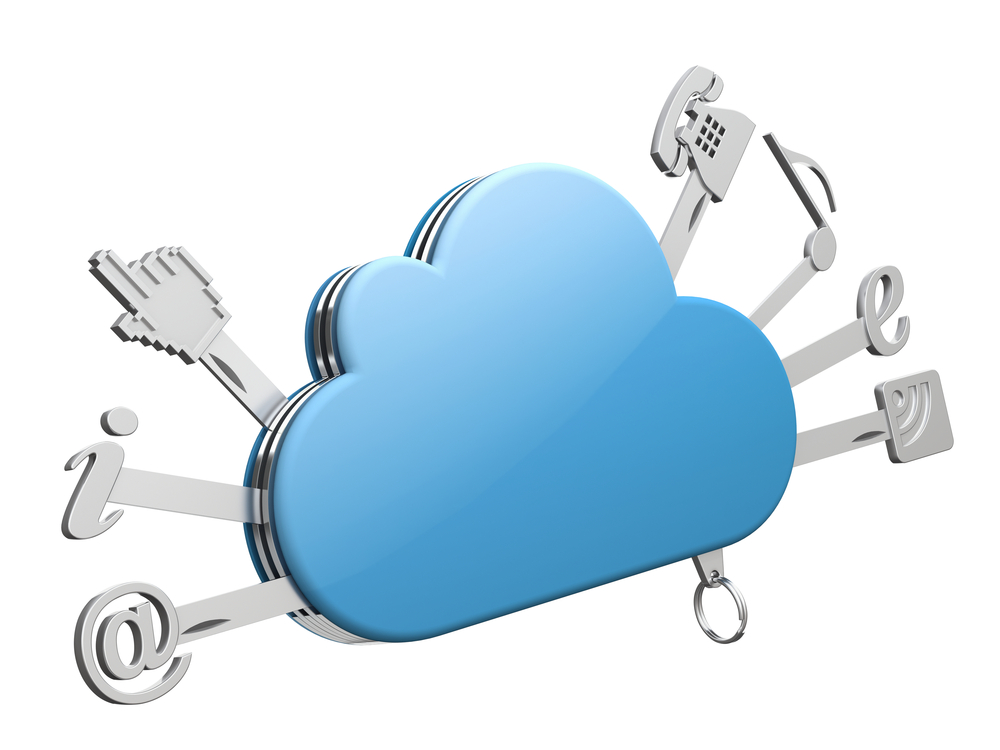 Cloud Computing image via Shutterstock
This week's roundup is full of big companies looking to put their own stamp on industries like cloud computing. Read on to find out which ones are involved and more!
1. MSPexcellence aims to help cloud computing service providers, wannabes – Lynn Haber (SearchSystemsChannel)
Looking to become a cloud service provider? Lynn Haber talks about the new cloud advisory group MSPexcellence, which provides a community for solution providers who want to become a cloud computing service provider.
2. Software quality assurance testing: First mobile steps – Matt Heusser (SearchSoftwareQuality)
Software testing expert and ITKE blogger Matt Heusser gives users several ideas on how to jump start software quality assurance testing for mobile devices.
3. EMC, Intel unveil Hadoop distributions, but how many is too many? – Jack Vaughan (SearchDataManagement)
With EMC and Intel entering the big data field with their new distributions of Hadoop, Jack Vaughan looks to see if there's any room in an already crowded field.
4. The advantages of cloud computing must be clarified to be implemented – Harvey Koeppel (SearchCIO)
As more enterprises start turning towards the cloud, Harvey Koeppel says CIOs need to be clear on chosen cloud applications before they're implemented.
5. VMware preps vCloud-based public cloud service – Beth Pariseau (SearchCloudComputing)
VMware is looking to throw its name into the cloud service industry with its vCloud-based public cloud, but many industry experts believe this is a 'Hail-Mary' pass to compete with AWS.
---
March 6, 2013 11:46 AM
Yahoo CEO Marissa Mayer recently made headlining news by discontinuing the company's telecommuting policy and calling workers back to the office. Many experts believe this is a huge gamble for Mayer as other companies, such as Google and Apple, will be looking to swipe disgruntled employees away from Yahoo. PBS News Hour recently discussed Mayer's decision and if it will help or hurt innovation.
Do you agree with Mayer's decision to ban telecommuting? Join the discussion in the forum or let us know in the comments below.
Disclaimer: All videos presented in the "YouTube IT Video of the Week" series are subjectively selected by ITKnowledgeExchange.com's community manager
---
March 4, 2013 4:33 PM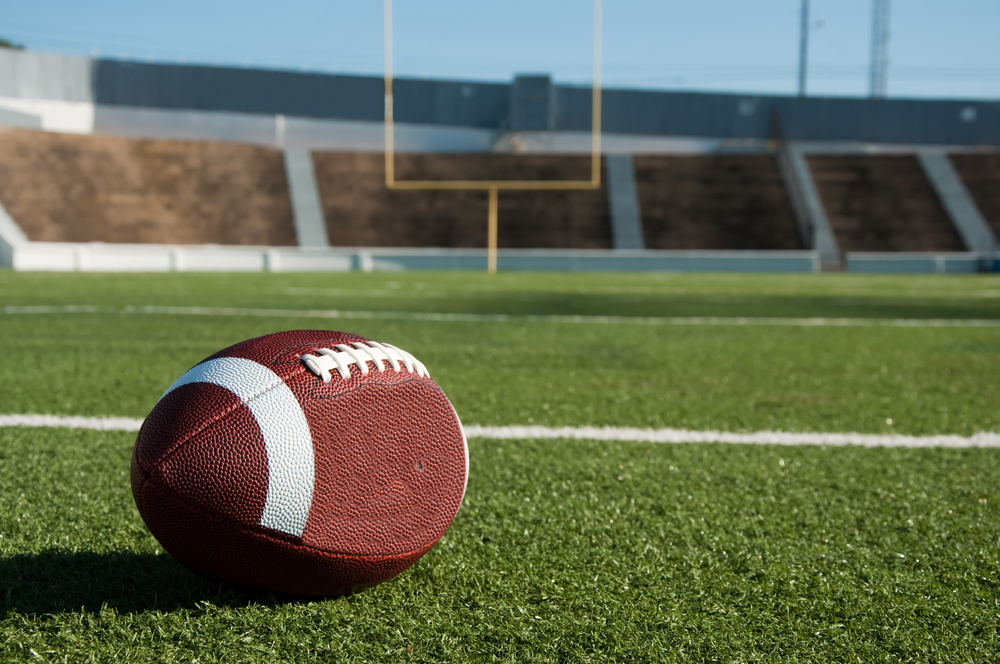 NFL image via Shutterstock
TechTarget writers covered many interesting topics last week, including how a certain NFL team is using SAP analytics. Read on to learn about some of the top stories from around the network.
1. Can I share my webcam with multiple programs simultaneously? – Stephen Campbell (SearchUnifiedCommunications)
Video expert Stephen Campbell discusses several ways you can share your webcam with multiple programs at once. However, he gives one warning: Be careful of malware!
2. New Samsung Android devices take on iOS for enterprise mobility – James Furbush (SearchConsumerization)
Even though the latest Samsung Android devices are popular in the consumer market, James Furbush says it's going to be a while before they make a mark in enterprise mobility.
3. Business intelligence and data warehousing trends aired at TDWI event – Editorial Team (SearchDataManagement)
Did you miss this year's TDWI World Conference and BI Executive Summit? Not to worry, the SearchDataManagement editorial team's podcast details all the major topics of the summit.
4. Bruce Schneier on data privacy and Google's feudal model of security – Editorial Team (SearchSecurity)
The SearchSecurity editorial team recently interviewed security expert and author Bruce Schneier on why Google, Apple and other companies have adopted a feudal model of security and the resulting data privacy concerns.
5. 49ers scout for better football players with SAP analytics – Todd Morrison (SearchSAP)
As NFL teams prepare for next month's amateur draft, the San Francisco 49ers are looking to improve their draft-day decisions by using a new, cloud-based SAP analytics application.
---
March 1, 2013 3:14 PM
As more enterprises introduce BYOD into their companies, many IT departments are worried how the implementation will take place and the effects it will have. This infographic from Comms-care discusses why businesses are installing BYOD and the biggest risks involved.
Tell us in the comments below how your company is implementing BYOD.
---
February 28, 2013 9:48 AM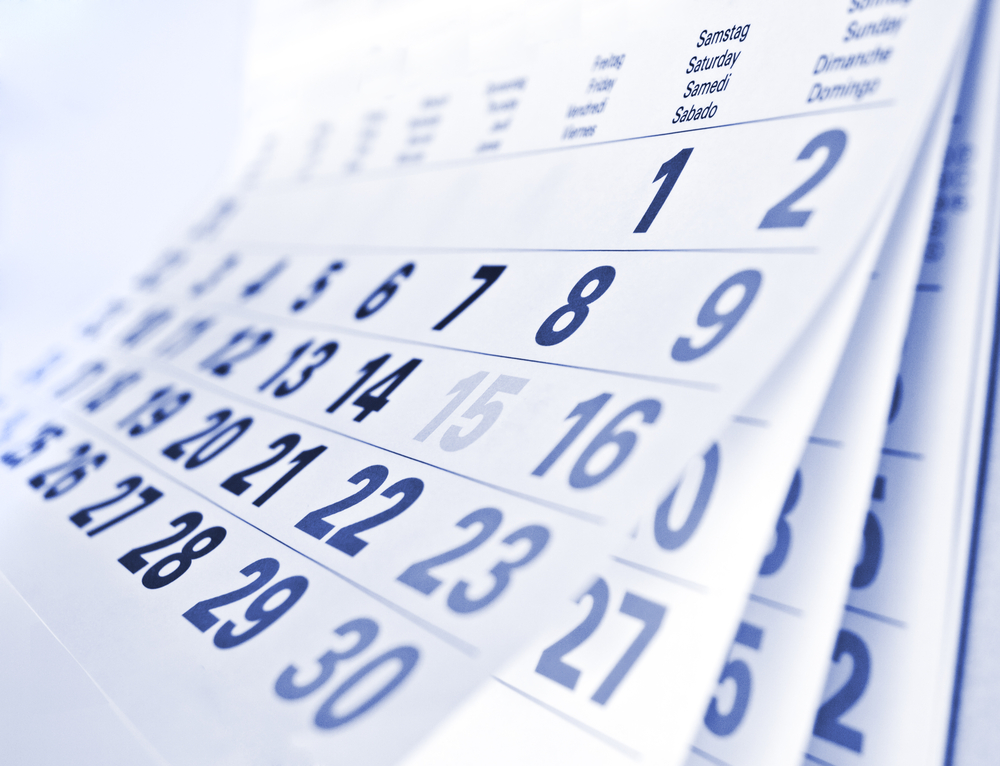 Events image via Shutterstock
Did you ever think you would get the chance to see Carrie Underwood, Peyton Manning or even Bill Clinton in person? Well, you're in luck as they will be at respective IT conferences during March. Find out if can go see them live!
1. The SharePoint Technology Conference (March 3-6, San Francisco, California)
2. IBM Pulse 2013 (March 3-6, Las Vegas, Nevada)
3. HIMSS13 (March 3-7, New Orleans, Louisiana)
4. Disrupting Dublin (March 4, Dublin, Ireland)
5. TechMentor Conference (March 4-8, Orlando, Florida)
6. Disrupting London (March 5, London, England)
7. Disrupting Amsterdam (March 6, Amsterdam, Netherlands)
8. Disrupting Berlin (March 7, Berlin, Germany)
9. XChange Solution Provider 2013 (March 10-12, Orlando, Florida)
10. TechTarget: The Consumerization of IT (March 12, Seattle, Washington)
11. TechTarget: The new rules of backup and data protection (March 14, Los Angeles, California)
12. Gartner CIO Leadership Forum (March 17-19, Huntington Beach, California)
13. Gartner Business Intelligence & Analytics Summit (March 18-20, Grapevine, Texas)
14. Gartner Master Data Management Summit (March 20-22, Grapevine, Texas)
15. TechTarget: CW500 Club (March 20, London, England)
16. TechFuse 2013 (March 21, Minneapolis, Minnesota)
17. TechTarget: Desktop Virtualization 2013 (March 21, Tampa, Florida)
18. IEEE International Conference on Cloud Engineering IC2E 2013 (March 25-28, San Francisco, California)
19. TechTarget: Desktop Virtualization 2013 (March 28, Phoenix, Arizona)
We'll be sharing IT events each month here on the Enterprise IT Watch blog. Got an event to add to our list? Let us know via Twitter (@ITKE) or email. Going to one of these events? Share your takeaways (and photos) with us!
---
February 27, 2013 2:28 PM
HP is jumping into the tablet industry once again with its presentation of the HP Slate 7 at this year's Mobile World Congress. Some employees over at Pocketnow.com had the chance to review the Slate 7 to see what is has to offer.
HP's CEO Meg Whitman recently said the company was shifting resources from PCs to tablets to catch up in the industry but ITKE's Ron Miller believes it's too little, too late for HP.
Tell us in the comments below if you think HP can make its mark in the industry with the Slate 7.
Disclaimer: All videos presented in the "YouTube IT Video of the Week" series are subjectively selected by ITKnowledgeExchange.com's community manager
---
February 25, 2013 3:51 PM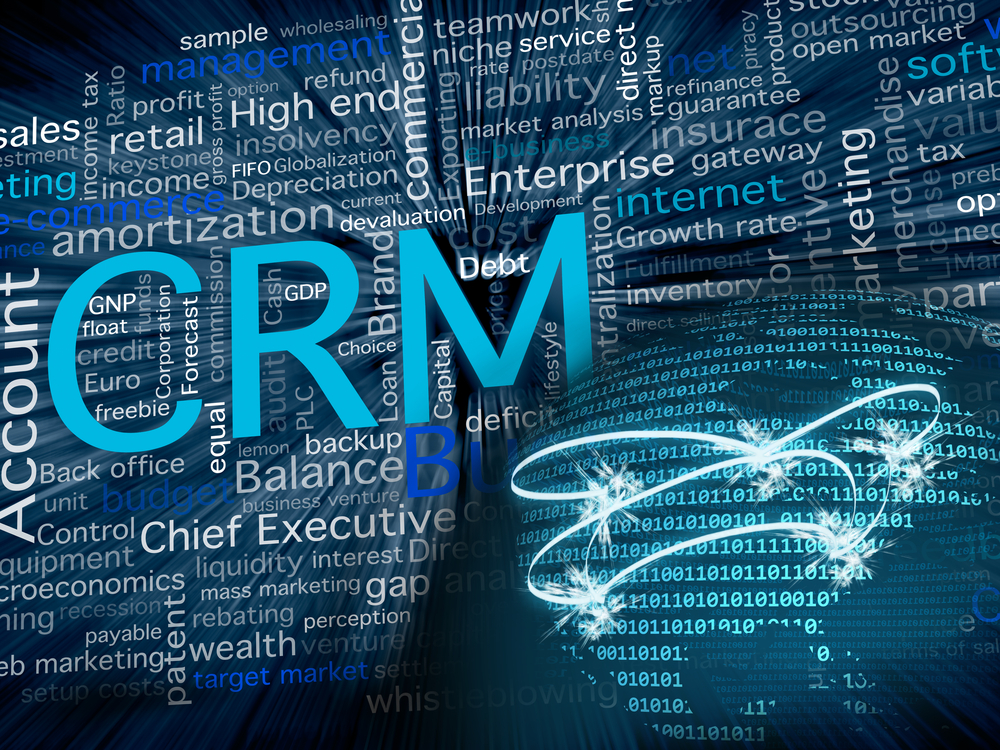 CRM image via Shutterstock
From Agile management to even Walt Disney World, all sorts of IT topics were talked about in this week's roundup. Check out what you missed!
1. Strata 2013 attendees to explore big data and the business singularity – Mark Brunelli (SearchDataManagement)
Hey data management fans…are you excited for this year's O'Reilly Strata Conference? To give you a preview, Mark Brunelli talked to several software vendors about what to expect during the conference, including the topic of business singularity.
2. FAQ: Agile management and leadership – Jan Stafford (SearchSoftwareQuality)
Looking to learn more about Agile management and leadership? Jan Stafford provides a FAQ that will help software professionals understand the basics of leading Agile projects.
3. LTO tapes show uptick in Q4 sales, but overall revenue falls – John Hilliard (SearchDataBackup)
There was some good and bad news for the LTO tape market as the Santa Clara Consultant Group reported LTO tape cartridge sales were up slightly in the last quarter of 2012 ,but sales revenue continues to fall.
4. From Disney to dishwashers: Digital CRM to change customer experience – Ashley Smith (SearchCRM)
Wouldn't it be great if you didn't have to wait in those dreaded lines for rides at Walt Disney World? You might just be in luck as Ashley Smith explains how the company is using digital CRM to get the pulse of its customers and gather data.
5. HP software revenue: Company looks to partners to drive more business – Lynn Haber (SearchITChannel)
Lynn Haber looks into HP's new software strategy that sees cloud, security and big data as its biggest opportunities to increase software revenue from $4 billion to $45 billion.
---
February 20, 2013 10:36 AM
Much like when Psy's Gangnam Style took over the Internet, a new sensation is hitting the web…the Harlem Shake. This quick, 30-second dance is hitting companies all across the world, including tech companies. See how Google and Facebook used the dance to highlight their moves.
Tell us in the comments below who you think has the better dance moves.

Google
Facebook
Disclaimer: All videos presented in the "YouTube IT Video of the Week" series are subjectively selected by ITKnowledgeExchange.com's community manager
---
February 18, 2013 3:17 PM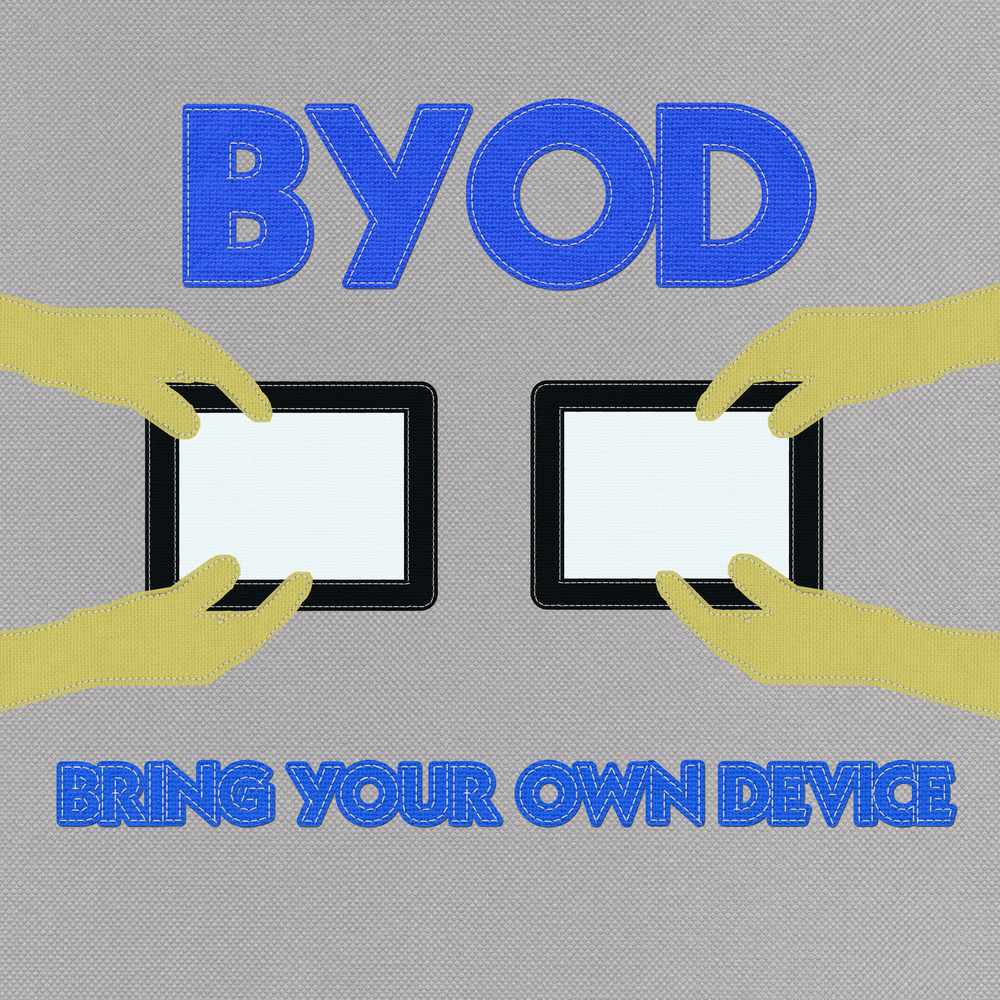 BYOD image via Shutterstock
CIOs, BYOD and risk management were on the minds of many TechTarget writers this week. Check out the resultant articles in the roundup!
1. A longtime student of IT's top leader asks, 'What is a CIO?' – Scot Petersen (SearchCIO)
What is a CIO? Scot Petersen has searched far and wide, asking numerous CIOs and experts to see if they had the answer to the long-standing question. Well Scot has finally figured out one key aspect…
2. Mobility, risk management on display at ARC World Industry Forum 2013 – Brenda Cole (SearchManufacturingERP)
Brenda Cole discusses this year's ARC World Industry Forum in Orlando, in which automation, mobility and risk management were the key highlights.
3. Video conferencing software and hardware: Hybrid approach needed  – Gina Narcisi (SearchUnifiedCommunications)
With company employees having the ability to make calls anytime, from their office, tablet or smartphone, Gina Narcisi looks at the different video conferencing software and why the market is shifting from traditional hardware to software.
4. Rapid technology changes make securing BYOD difficult – Alex Barrett (SearchDataCenter)
As more and more smartphone and tablets evolve, Alex Barrett says that while companies are beginning to come to terms with BYOD, it will be difficult for them to keep up.
5. Microsoft patches vulnerabilities in Internet Explorer, Exchange – Jeremy Stanley (SearchWindowsServer)
Microsoft was busy last Tuesday releasing 12 patch bulletins; mainly fixes for Internet Explorer, Windows Server and also a patch for Oracle's Outside In library.
---