---
October 23, 2017 7:23 AM
Artificial intelligence
,
Cisco
,
Docker
,
Kubernetes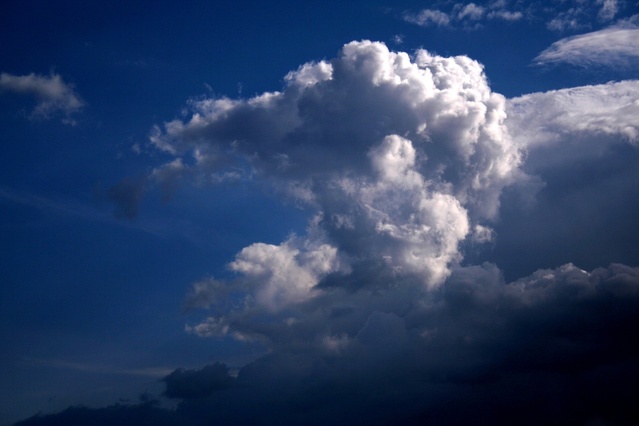 Cloud image via FreeImages
What's your biggest challenge working across multiple clouds? Find out how Cisco is dealing with multicloud environments in this week's roundup.
1. Cisco cloud VP calls out trends in multicloud strategy – Trevor Jones (SearchCloudComputing)
With assets in house or on various public clouds, enterprise multicloud trends have shifted as new models emerge, said Cisco's cloud czar.
2. KRACK WPA2 flaw might be more hype than risk – Michael Heller (SearchSecurity)
Researchers discover a WPA2 vulnerability and brand it KRACK, but some experts say the early reports overstate the risk of the flaw and downplay the difficulty of an exploit.
3. End-user security requires a shift in corporate culture – Eddie Lockhart (SearchEnterpriseDesktop)
It's important for everyone in a company to take security seriously, including end users. A big part of that is training.
4. CIOs should lean on AI 'giants' for machine learning strategy – Nicole Laskowski (SearchCIO)
Components of AI, such as machine and deep learning, will be part and parcel of every enterprise. When devising a machine learning strategy, CIOs should think of it as the next wave of analytics.
5. Docker with Kubernetes forges new container standard – Beth Pariseau (SearchITOperations)
Docker's support of Kubernetes alongside Swarm is a big shift for containers. IT pros see the benefits of this integration but question its effect on market competition.
October 16, 2017 7:57 AM
cybersecurity
,
Kubernetes
,
SAP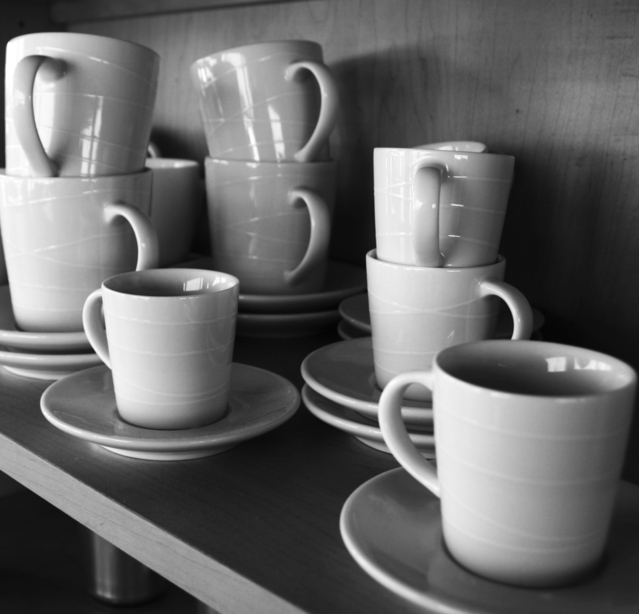 Starbucks image via FreeImages
Innovation at Starbucks isn't just about technology. Check out all the recent advancements by the company in this week's roundup.
1. CTO Gerri Martin-Flickinger talks innovation at Starbucks – Brian Holak (SearchCIO)
Innovation at Starbucks is served up in many forms. EVP and CTO Gerri Martin-Flickinger breaks down the coffee giant's latest technology investments.
2. Cybersecurity evolution brings shifts for network security – Eamon McCarthy Earls (SearchNetworking)
Bloggers explore cybersecurity evolution and its impact on network security, new network fabrics from Extreme and take a deep dive on routing protocols, such as BFD.
3. Cloud Foundry Container Runtime eases Kubernetes ops – Beth Pariseau (SearchITOperations)
Enterprises such as Bloomberg use Cloud Foundry's integration with Kubernetes to ensure high availability for clusters of hosts and to support container orchestration.
4. SAP promotes blockchain services, suggests business use cases – Jim O'Donnell (SearchSAP)
Blockchain use cases for business are still limited, but SAP believes the new SAP Leonardo Blockchain Co-innovation program will help foster adoption.
5. Symphony collaboration takes on Teams, Slack team messaging – Antone Gonsalves (SearchUnifiedCommunications)
Symphony Communication Services says it's ready to compete with Cisco, Microsoft and Slack. Experts point to security as a strength of the Symphony collaboration platform.
---
October 9, 2017 9:09 AM
Big Data
,
Dell
,
Facebook
,
Oracle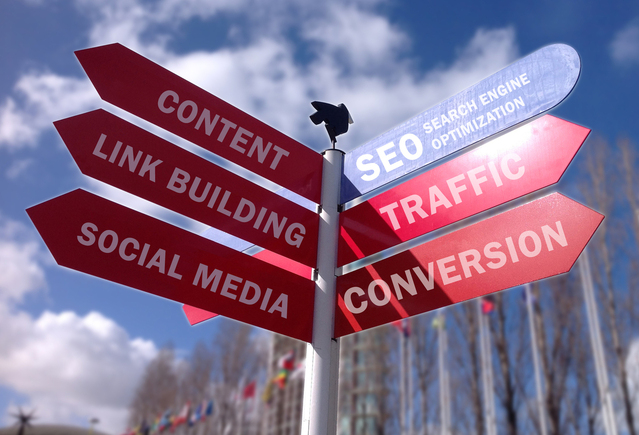 Social media image via FreeImages
Would Facebook Workplace be a fit for your customers' collaboration needs? Learn why more channel partners are upping their investment in this week's roundup.
1. Facebook partner program firms invest in Workplace – John Moore and Spencer Smith (SearchITChannel)
Channel partner companies are boosting their efforts to support Facebook Workplace, which is making headway among enterprise customers, such as Walmart.
2. Oracle cloud ERP migration pays off for Caesars – Tony Konter (SearchERP)
No role of the dice: Caesars Entertainment's move from decades-old green screens to Oracle ERP Cloud could only succeed after meticulous project planning and change management.
3. DNS cyberinsurance research could improve security – Michael Heller (SearchSecurity)
A longitudinal cyberinsurance study performed by the Department of Homeland Security could improve enterprise security but the effects depend on the data collected, said experts.
4. Big data systems up ante on data quality measures for users – Craig Stedman (SearchDataManagement)
At the Strata conference in New York, IT managers detailed steps they're taking to improve data quality in their big data environments in order to help ensure analytics accuracy.
5. Dell open networking gets more 25 GbE switches, SD-WAN appliances – Antone Gonsalves (SearchNetworking)
An expanded Dell open networking portfolio includes a high-performing switch for connecting data centers and a 25 GbE model with a new OS for managing network fabrics.
---
October 2, 2017 7:49 AM
CRM
,
DevOps
,
Java
,
Skype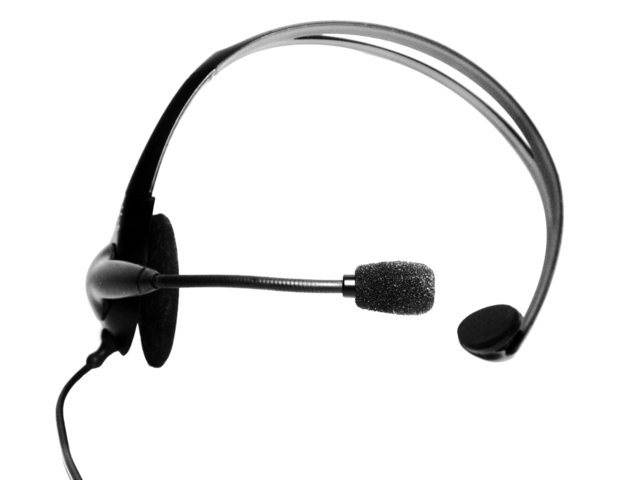 Skype image via FreeImages
Over the next few years, Microsoft will replace Skype for Business Online with its Teams collaboration service. Find out why the company made the move in this week's roundup.
1. Microsoft Teams to replace Skype for Business Online – Antone Gonsalves (SearchUnifiedCommunications)
Over the next couple of years, Microsoft will gradually replace Skype for Business Online with Teams, which will become the communications client for Office 365.
2. Learn how to use Java development tooling at JavaOne 2017 – George Lawton (SearchCloudApplications)
Leading enterprise architects and developers will discuss a variety of improvements to Java development tooling, including container awareness, modularity and Java EE MicroProfile.
3. Twilio Studio brings low-code development to DevOps – Darryl Taft (SearchCloudApplications)
Twilio has introduced Twilio Studio, a new, low-code visual development environment that enables developers and business users to collaborate using DevOps practices to build apps.
4. Network lateral movement from an attacker's perspective – Michael Heller (SearchSecurity)
A security researcher describes the network lateral movement process from an attacker's perspective and a few key points of focus for IT pros, at DerbyCon.
5. Microsoft Dynamics 365 CRM takes center stage at Ignite 2017 – Jesse Scardina (SearchCRM)
Microsoft CEO Satya Nadella kicks off Microsoft Ignite with talk of future products, use cases for AI and continued bundling of Microsoft products.
---
September 25, 2017 7:51 AM
Android
,
Flash
,
Mainframe
,
malware
,
Sophos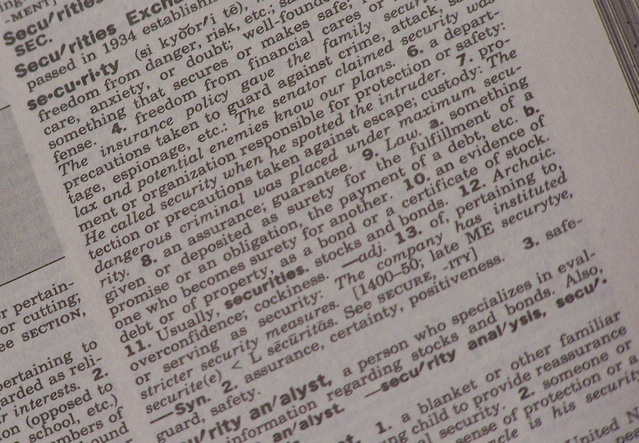 Security image via FreeImages
For close to one month, CCleaner malware was spread to users via an infected software update. Check out the total impact of the malware in this week's roundup.
1. CCleaner malware spread via supply chain attack – Michael Heller (SearchSecurity)
CCleaner malware was spread to users via an infected software update for close to one month, highlighting the dangers of supply chain attacks and the need for code signing.
2. Sophos partner program targets cloud security providers – John Moore and Spencer Smith (SearchITChannel)
Security vendor Sophos has updated its channel program to support Cloud Security Providers, a new Sophos partner designation; other channel news from the week.
3. IBM mainframes plot course for container security market – Ed Scannell (SearchDataCenter)
Continuing efforts to make the mainframe technically fashionable, IBM offers a system promising rock-solid container security to compete against other container management tools.
4. Android adds zero-touch provisioning for corporate devices – Colin Steele (SearchMobileComputing)
New Android device enrollment capabilities let IT configure settings and EMM before deploying to users — but they have some manufacturer limitations.
5. Flash technology accelerates predictive analytics software – John Edwards (SearchStorage)
For organizations that must analyze large amounts of data quickly and efficiently, nothing beats solid-state storage. Predictive analytics applications perform better with flash.
---
September 18, 2017 8:36 AM
Data breach
,
DHCP
,
GDPR
,
Healthcare
,
Marketing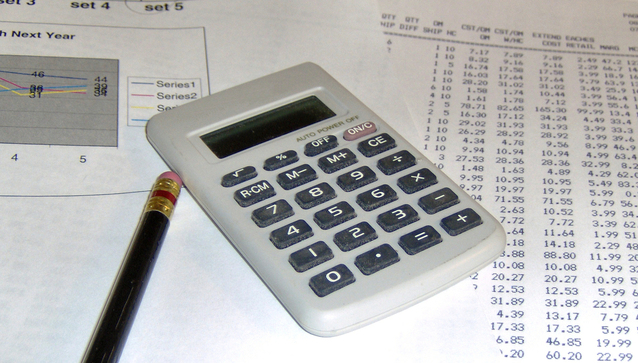 Data image via FreeImages
How far along is your organization in its preparation for GDPR? Find out why your organization should speed up the process in this week's roundup.
1. Importance of GDPR preparation highlighted by Equifax breach – Sonia Lelii (SearchDataBackup)
While doing preparation work for GDPR, organizations should look at the Equifax breach and understand they would have to notify customers of a problem much sooner.
2. Apache Struts vulnerability blamed for Equifax data breach – Michael Heller (SearchSecurity)
Equifax has confirmed an unpatched critical Apache Struts vulnerability was exploited in the breach that compromised the personal data of 143 million U.S. citizens.
3. Healthcare quality goals set for telehealth, interoperability – Kristen Lee (SearchHealthIT)
In a media briefing, NQF experts and telehealth committee members discuss work being done to develop quality measures for telehealth and interoperability.
4. The dos and don'ts of brand content marketing – Jesse Scardina (SearchContentManagement)
As consumers get savvier about avoiding traditional advertising, companies build content libraries to establish themselves as trusted providers of information
5. DHCP server exploit highlights September Patch Tuesday – Dan Cagen (SearchWindowsServer)
Microsoft patched 76 vulnerabilities on September Patch Tuesday, but Windows Server administrators only have a few critical updates that require immediate attention.
---
September 11, 2017 6:58 AM
DevOps
,
Microsoft Ignite
,
Object storage
,
SHA
,
UCaaS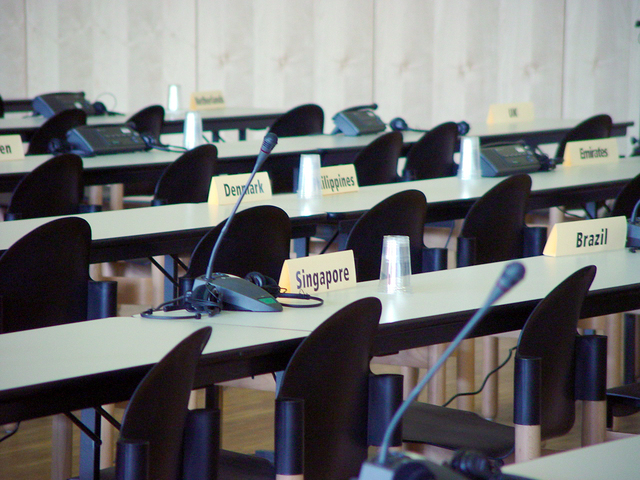 Conference image via FreeImages
What do you expect the biggest news to be from this year's Microsoft Ignite conference? Check out what's on tap in this week's roundup.
1. On tap for Microsoft Ignite conference: Adobe, Dynamics 365, LinkedIn – Jesse Scardina (SearchCRM)
New Adobe integrations and further integrations of existing products are possible announcements from Microsoft Ignite 2017.
2. SHA-1 hashes recovered for 320M breached passwords – Michael Heller (SearchSecurity)
Security researchers once again proved how easy it can be to recover SHA-1 hashes by cracking the hashes on nearly 320 million passwords related to data breaches.
3. CEO sees clouds lifting for Cloudian object storage – Carol Sliwa (SearchCloudStorage)
Cloudian CEO Michael Tso notes favorable trends for object storage: Capacities are increasing to petabytes, and customers want to use different clouds for different workloads
4. Windows DevOps shops quickly gain on Linux counterparts – Beth Pariseau (SearchITOperations)
Early adopters of DevOps embrace open source software, but enterprise Microsoft shops have made strides in 2017, as have Microsoft's DevOps products.
5. Intermedia expands UCaaS platform with AnyMeeting acquisition – Katherine Finnell (SearchUnifiedCommunications)
In UC news, Intermedia gains web conferencing and webinar technology with its AnyMeeting acquisition, while VOSS adds features to its UC analytics service.
---
September 5, 2017 6:36 AM
Intel
,
salesforce
,
Security
,
Tegile
,
VMware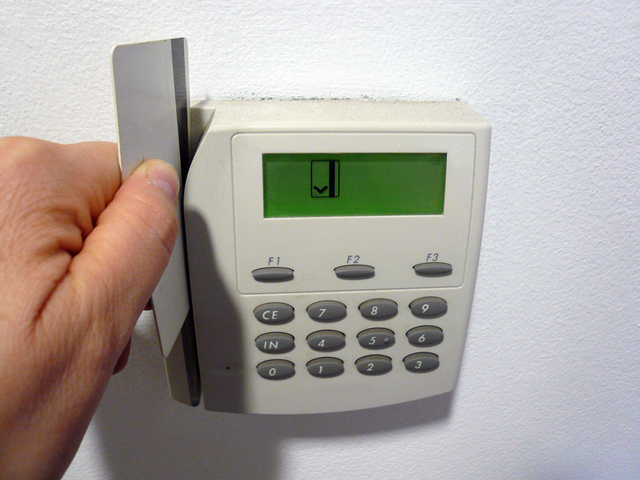 Security image via FreeImages
What do you think of the Intel Management Engine kill switch? Check out its connection to a certain NSA program in this week's roundup.
1. Intel kill switch code indicates connection to NSA – Michael Heller (SearchSecurity)
Researchers discovered an Intel kill switch hiding in one of the chip maker's software products along with references to an NSA program focused on secure computing.
2. CloudBees updates UX with new version of Jenkins Enterprise – Darryl Taft (SearchCloudApplications)
CloudBees delivers a new user experience based on its Blue Ocean open source project as part of the latest version of the company's Jenkins Enterprise offering
3. Salesforce unveils image recognition technology for Social Studio – Jesse Scardina (SearchSalesforce)
Salesforce's Einstein Vision for Social Studio currently only works with Twitter, but other integrations are expected.
4. Tegile becomes the latest Western Digital acquisition – Garry Kranz (SearchSolidStateStorage)
Western Digital's acquisition spree continues with the pickup of flash vendor Tegile Systems. The drive-maker says Tegile storage complements its ActiveScale object storage.
5. VMware gets in tune with Office 365 mobile app management – Colin Steele (SearchMobileComputing)
VMware's support for the Microsoft Graph API for Intune means Workspace One users can manage Office 365 mobile apps directly, without using a separate console.
---
August 28, 2017 8:56 AM
Cisco
,
Cloud Computing
,
IBM
,
iPhone
,
Oracle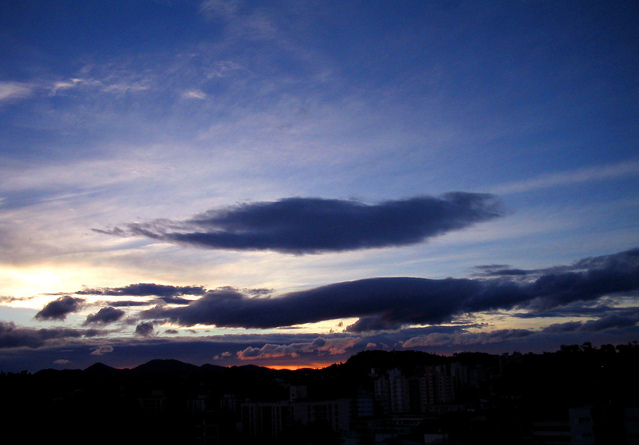 Cloud image via FreeImages
Which cloud infrastructure provider is best? Check out Gartner's rankings in this week's roundup.
1. AWS, Azure tie for top spot in 2017 Gartner ranking – Jason Sparapani (SearchCIO)
The stellar scores of the top two cloud providers in this year's Gartner ranking reflect tremendous innovation, says analyst Elias Khnaser.
2. Oracle Blockchain Cloud Service set to be unveiled – Adam Hughes (SearchOracle)
Following competitors Microsoft Azure and IBM, Oracle plans to release its Blockchain Cloud Service to give its cloud customers a higher level of security.
3. Cisco-Springpath buy carries intellectual property control – Antone Gonsalves (SearchNetworking)
The Cisco-Springpath acquisition places crucial HyperFlex technology under the networking vendor.
4. iPhone Security Enclave firmware encryption key leaked – Michael Heller (SearchSecurity)

Experts and Apple say despite the leak of the iPhone Secure Enclave Processor encryption key that can be used to decrypt firmware code, user data and biometric information are still safe.
5. IBM Spectrum Protect Plus tackles VM data protection – Sonia Lelii (SearchDataBackup)
The new IBM Spectrum Protect takes another shot at virtual server data protection. Spectrum Protect Plus provides backup and recovery for VMware vSphere and Microsoft Hyper-V.
---
August 21, 2017 8:44 AM
Cisco
,
Deep learning
,
IBM
,
Private Cloud
,
Public Cloud
,
Ransomware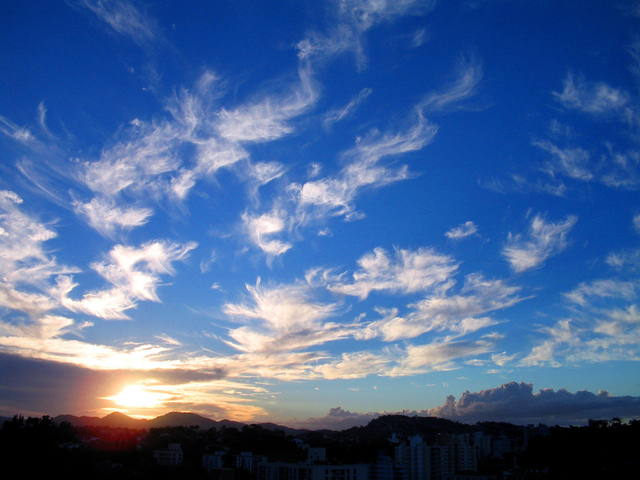 Cloud image via FreeImages
Who wins: Private or public cloud? Check out what many IT leaders think in this week's roundup.
1. Public vs. private cloud cost comparison finds enterprise winners – Robert Gates (SearchDataCenter)
Nearly half of enterprises do not save money with the public cloud, and say they have figured out how to beat public cloud costs with their own private cloud.
2. Cisco revenues fall, likely to go lower – Antone Gonsalves (SearchNetworking)
Top-line Cisco revenues fell in the July quarter, as the company's legacy switching business continued to weaken. Cisco could soon reach two straight years of revenue declines.
3. NotPetya ransomware impact costs Maersk hundreds of millions – Michael Heller (SearchSecurity)
Danish shipping giant A.P. Moller-Maersk said the NotPetya ransomware attacks severely damaged business processes and the impact has been estimated at as much as $300 million in lost revenue.
4. PC market decline coming to an end – Priyanka Kethar (SearchEnterpriseDesktop)
The PC market decline has encouraged vendors to innovate in order to survive. With this and several other factors, the decline is set to see a marked slowdown.
5. IBM cracks the code for speeding up its deep learning platform – Ed Burns (SearchBusinessAnalytics)
Using more GPUs when training deep learning models doesn't always deliver faster results, but new software from IBM shows it can be done.
---