---
May 20, 2013 7:12 AM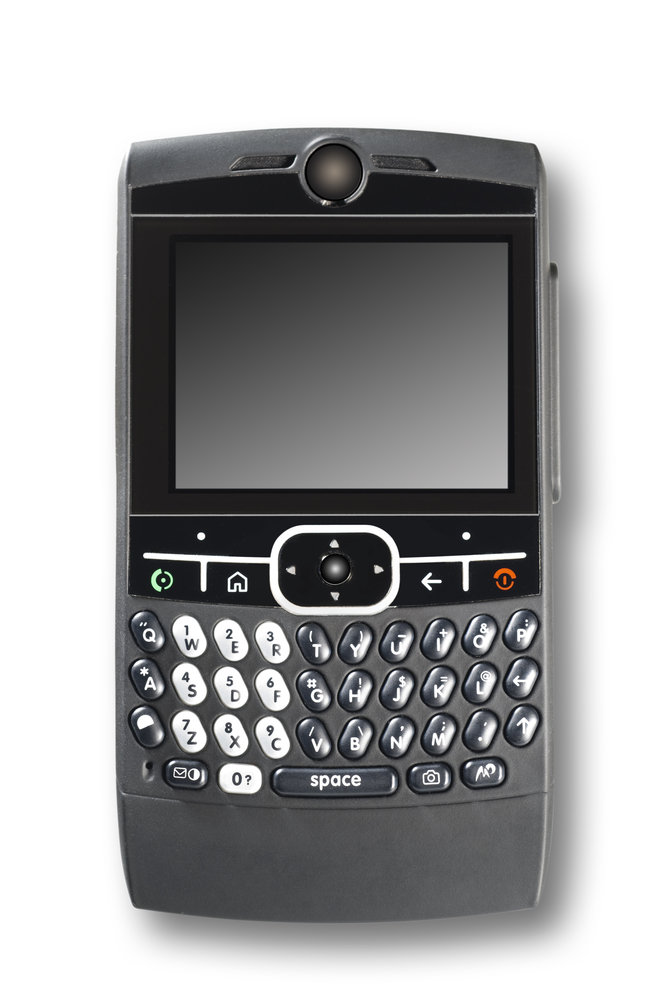 BlackBerry image via Shutterstock
Our TechTarget writers covered stories from major companies including BlackBerry and Amazon this week. Check out why they were in the news and more in our weekly roundup!
1. Amazon's Jeff Barr digs into AWS pricing, uptime on user group tour – Jessica Scarpati (SearchCloudProvider)
In an interesting public relations move, Amazon's Web Services Chief Evangelist Jeff Barr has doubled down on customer outreach with a road-trip tour of 14 AWS user groups throughout the U.S. to answer questions on AWS pricing and performance.
2. As IT pervades the enterprise, here comes the chief procurement officer – Nicole Laskowski (SearchCIO)
With the rise of the chief procurement officer (CPO), Nicole Kaskowski looks into how the roles of IT and the CIO must adapt to the new position.
3. NetApp promises bring-your-own-device security without using the cloud – Dave Raffo (SearchStorage)
BYOD security without the cloud? It sounds crazy but NetApp is using technology from its ionGrid acquisition to let users securely access data stored on NetApp storage systems through endpoint devices.
4. BES 10 upgrades hinge on mobile management capabilities – James Furbush (SearchConsumerization)
During this week's BlackBerry Live conference, the company delivered some new features and provide a free upgrade path from BES 7 to BES 10. However, many customers still remain unsure about whether they should make the upgrade.
5. Overheard on Twitter: At Interop, users still seeking SDN definition – Michelle McNickle (SearchSDN)
As software-defined-networking became the big topic at the recent Interop conference, many IT professionals and customers still seek the basic SDN definition before they can implement it.
May 15, 2013 9:37 AM
In a special edition of  'IT video of the week', our video doesn't come from YouTube but from Hulu as Saturday Night Live took a stab at Google's next big thing: Google Glass. During SNL's Weekend Update, comedian Fred Armisen portrayed tech correspondent Randall Meeks and tested out the new product.
Tell us in the comments below if you think Google Glass will be a hit or miss for the company.
Disclaimer: All videos presented in the "YouTube IT Video of the Week" series are subjectively selected by ITKnowledgeExchange.com community managers and staff for entertainment purposes only. They are not sponsored or influenced by outside sources.
---
May 14, 2013 10:30 AM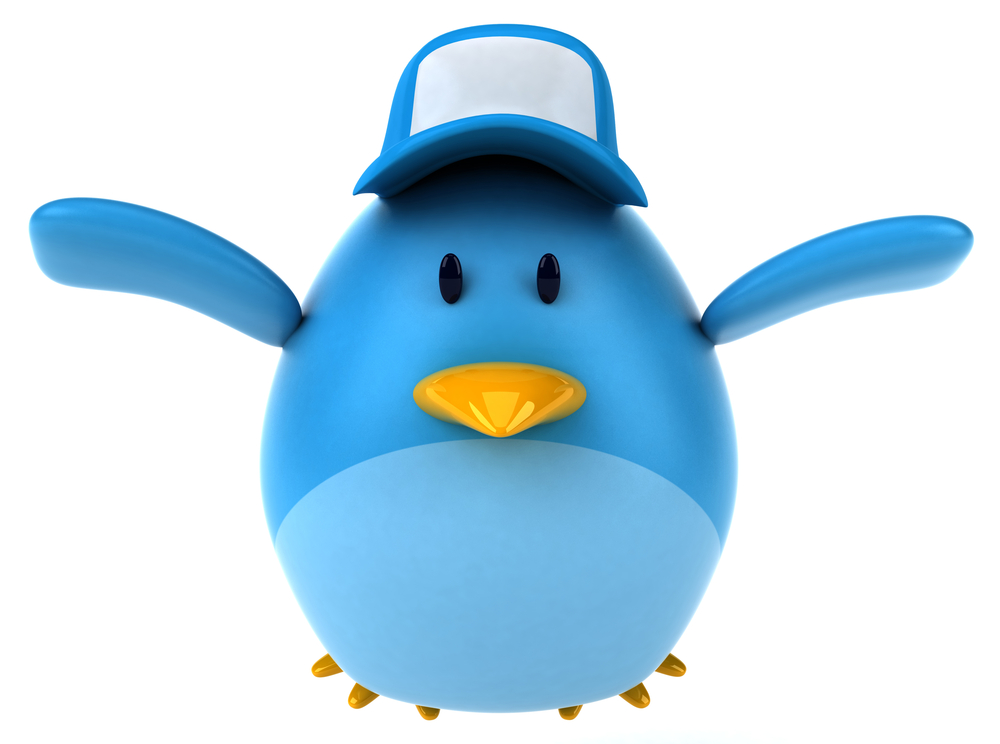 Twitter image via Shutterstock
Apple, BlackBerry, Google and Android….we've built a list of the top experts and professionals across the Twitterverse who share and report their mobile knowledge. Ten of our favorites are listed below; tell us in the comments below if we left anyone off!
Follow them all (and other mobile experts) through our Twitter list.
---
May 13, 2013 2:27 PM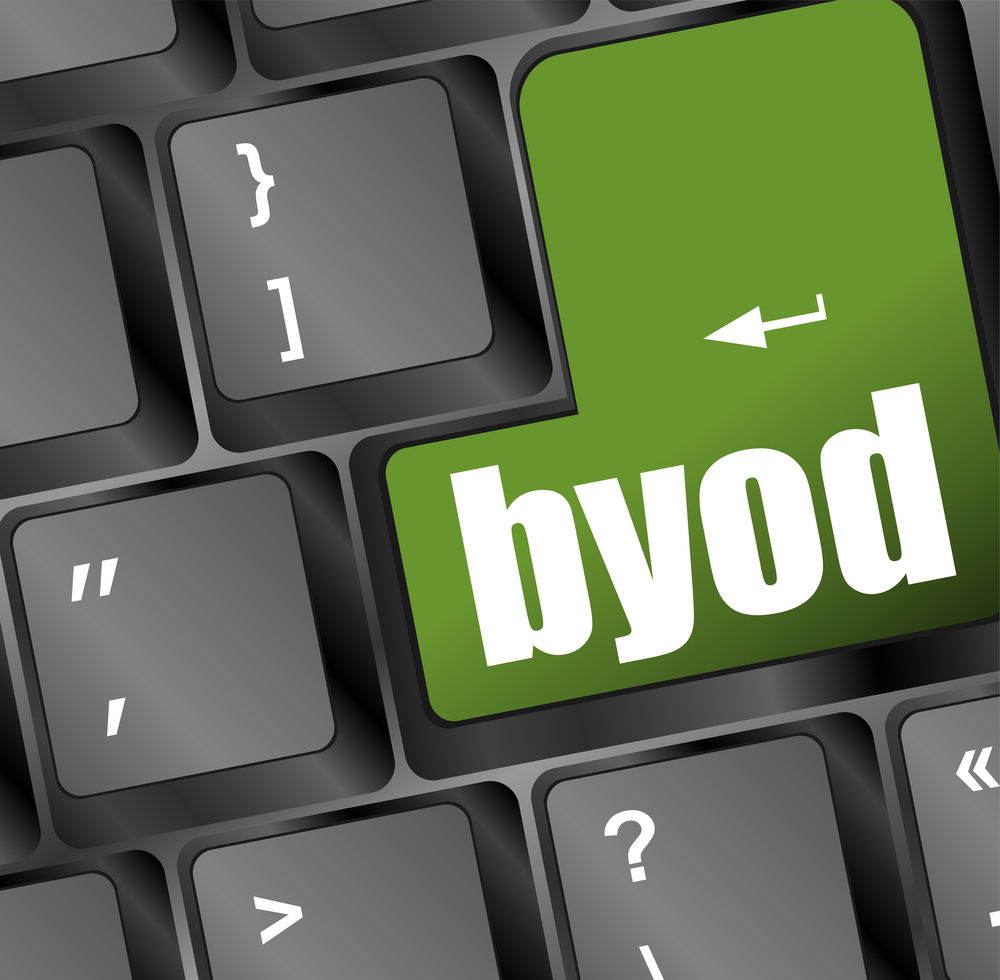 BYOD image via Shutterstock
Hybrid, BYOD, SDN…these are only some of the mainstream concepts that our TechTarget authors were writing about this week. Find out why these concepts were such big highlights in this week's roundup.
1. The organization of the future: Not just hybrid IT, but hybrid people – Scot Petersen (SearchContentManagement)
Over the past few years, hybrid has become a very popular term (Hybrid cars, hybrid clouds, etc.). Since many of these concepts have changed the way we go about our lives, Scot Petersen thinks we should start considering one more concept: The hybrid IT job.
2. What's the point of your BYOD program? – Colin Steele (SearchConsumerization)
During last week's Interop conference, BYOD was a major discussion between attendees and speakers, including the main question: What's the point of a BYOD program?
3. Eight hackers charged with $45m cyber fraud – Warwick Ashford (ComputerWeekly)
U.S. federal authorities have charged eight hackers in connection with a $45 million debit card fraud scheme.
4. Five SDN problems aired by analyst Jim Metzler – Michelle McNickle (SearchSDN)
Yes, software-defined networking is exciting, but analyst Jim Metzler discussed five SDN problems that companies need to address before they can invest in it.
5. Windows 8 updates, mini Surface tablets on the horizon – Diana Hwang (SearchEnterpriseDesktop)
Even while Microsoft has confirmed it will debut the next Windows 8 update at the Microsoft Build 2013 developer conference in June, the jury is still out as to whether the next update will get enterprises to adopt the operating system.
---
May 8, 2013 11:33 AM
Great news for The IT Crowd fans as the British show will be coming back for a special one-episode finale! The show, which follows the IT department staff in the fictional company Reynholm Industries, has been off the air since 2010. Here is one of our favorite scenes from the critically acclaimed comedy.
Tell us in the comments below if you're looking forward to the return of The IT Crowd.
Disclaimer: All videos presented in the "YouTube IT Video of the Week" series are subjectively selected by ITKnowledgeExchange.com community managers and staff for entertainment purposes only. They are not sponsored or influenced by outside sources.
---
May 7, 2013 2:16 PM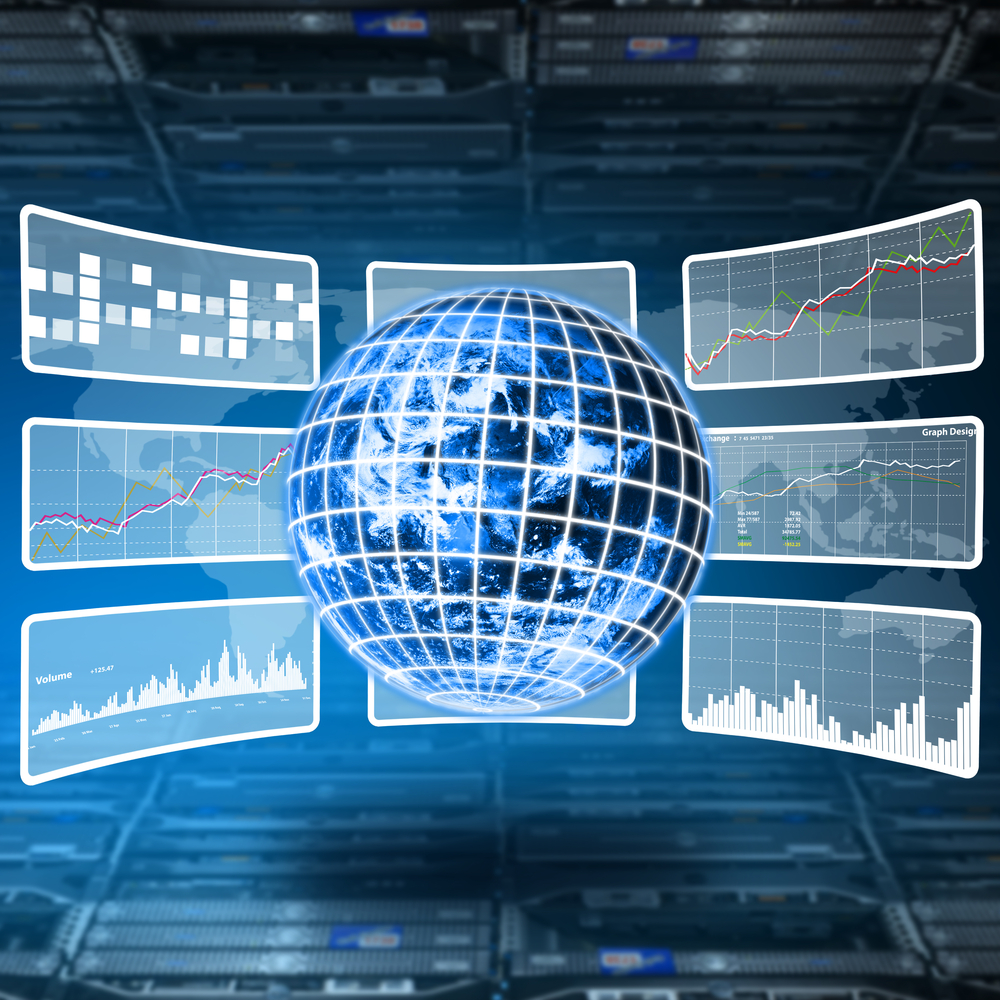 Data science image via Shutterstock
By James Kobielus (@jameskobielus)
The best scientists speak with authority that is grounded in their mastery of empirical observations and of the tools and methods needed to find powerful truths. In modern society, we'd like to think that scientists of any stripe are unimpeachable authorities, because, after all, isn't science a noble calling? Or, if individual scientists are fallible and occasionally dishonest human beings, isn't the scientific process supposed to expose their lies, sanction them severely, and possibly end their careers.
So it's especially disturbing when we find that some scientists abuse our trust by falsifying the data and models at the heart of their work. This recent Information Week article (http://www.informationweek.com/big-data/news/big-data-analytics/big-data-fakers-5-warning-signs/240152921) discusses several scientific researchers who were caught fabricating data, models, and experiments.
None of the cited examples specifically involves data scientists doing work with big data in commercial organizations, but it makes you wonder.  Data scientists are the rockstars of the big-data revolution and they carry an increasing amount of perceived authority. This category includes statistical analysts, data miners, predictive modelers, computational linguists, and other smart people whose job is to find deep insights in large, complex data sets.
Data scientists are like any skilled person in any esteemed profession. Most are honest, have professional integrity, and stand behind their work. But there's always the opportunity for an unscrupulous data scientist, in any context, to fake their work. To the extent that a secretly dishonest data scientist operates autonomously, without independent oversight or peer-vetting of their work, they can do incalculable damage to your big-data initiatives. If every other data scientist in your organization uses their (falsified) data and their (bogus) models that were trained to that data, it might take a long time (if ever) before you realize you've been had.
Trustworthy data science demands trustworthy data scientists. But trustworthiness, of course, requires continual independent verification. Where big data is concerned, do you have full lineage, access and version controls, and audit trails of every record stored in your data science sandboxes, and also a equivalent governance process applying to all models built on that data?
If you don't, your big-data initiatives may be operating on a single version of a lie. And that can expose your business to significant legal, operational, and strategic risks.
---
May 6, 2013 3:27 PM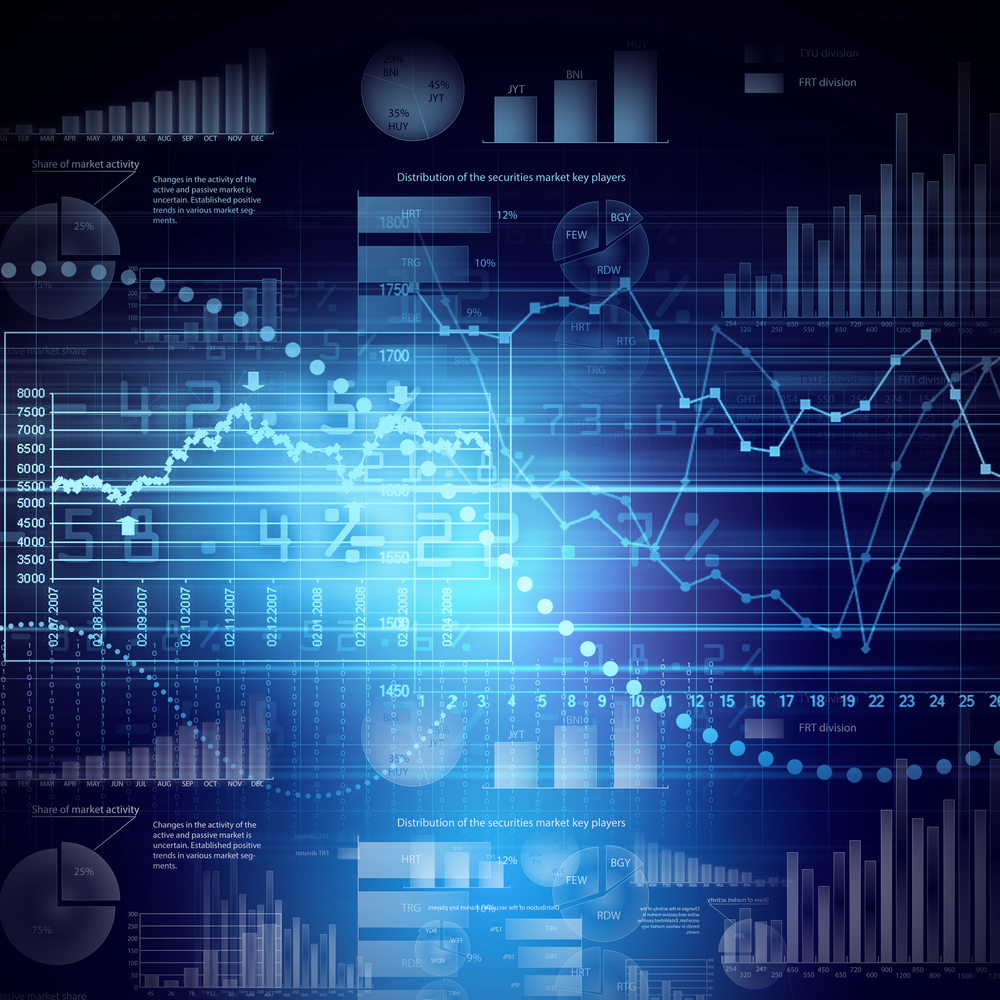 Analytics image via Shutterstock
Our TechTarget bloggers were covering all sorts of stories in this week's roundup including a certain NFL team making waves in the storage industry. Check out which team it was and more!
1. Archiware, Tandberg unveil products; IDC: Big data fuels storage need – John Hilliard (SearchDataBackup)
Jon Hilliard brings us the latest news from around the data backup industry including IDC's report that big data is driving the need for storage growth, while Archiware and Tandberg Data have new releases for backup customers.
2. 'Glocalization' spurs HR to rethink hiring, operation model – Emma Snider (SearchFinancialApplications)
Ever heard of 'glocalization'? Well during Bersin by Deloitte's Impact 2013, founder Josh Bersin says HR leaders need to 'glocalize' or tailor their practices to fit local markets to keep up with their organization's global expansion.
3. Enterprise Data World reveals nine principles of analytics rock stars – Mark Brunelli (SearchBusinessAnalytics)
At this year's Enterprise Data World conference, Bernard Wehbe, founding partner at business intelligence and analytics services firm StatSlice Consulting, offered a list of nine principles that can turn anyone into an analytics rock star.
4. Website vulnerabilities down, but progress still needed, survey finds – George Leopold (SearchSecurity)
According to a WhiteHat Security report, website vulnerabilities have decreased over the past few years, but problems still exist including the remediation time for fixing problems.
5. Denver Broncos score with NetApp filers for primary storage – Sarah Wilson (SearchStorage)
While Peyton Manning and the rest of the Denver Broncos are scoring touchdowns on the field, their small IT team is scoring behind the scenes with its purchase of two FAS2240s from NetApp.
---
May 1, 2013 2:34 PM

Profile: Chris Leonard
NASA scientists have been tracking a massive hurricane on Saturn via the Cassini Satellite. The eye of the hurricane is some 1,250 miles wide, which is 20 times larger than hurricanes on Earth, and 4 times faster.  It's fascinating to know that this video has traveled some 1.2 billion km for us to see and the color-touched images are amazing.
So what does it take to get the images back to Earth? Well, Cassini uses 2 Solid State Recorders (SSR) that total 4 GBs. Yes, just 4 GBs. This data has to be synced to the Deep Space Network (DSN), which can take a while due to communication angles between Cassini and the DSN and technical limits. Even if Cassini's 4 GBs of storage are full, it may not be able to send all the data on a single pass.
Wouldn't you love to be the IT who has to make this all happen?
Disclaimer: All videos presented in the "YouTube IT Video of the Week" series are subjectively selected by ITKnowledgeExchange.com community managers and staff for entertainment purposes only. They are not sponsored or influenced by outside sources.
---
April 30, 2013 10:33 AM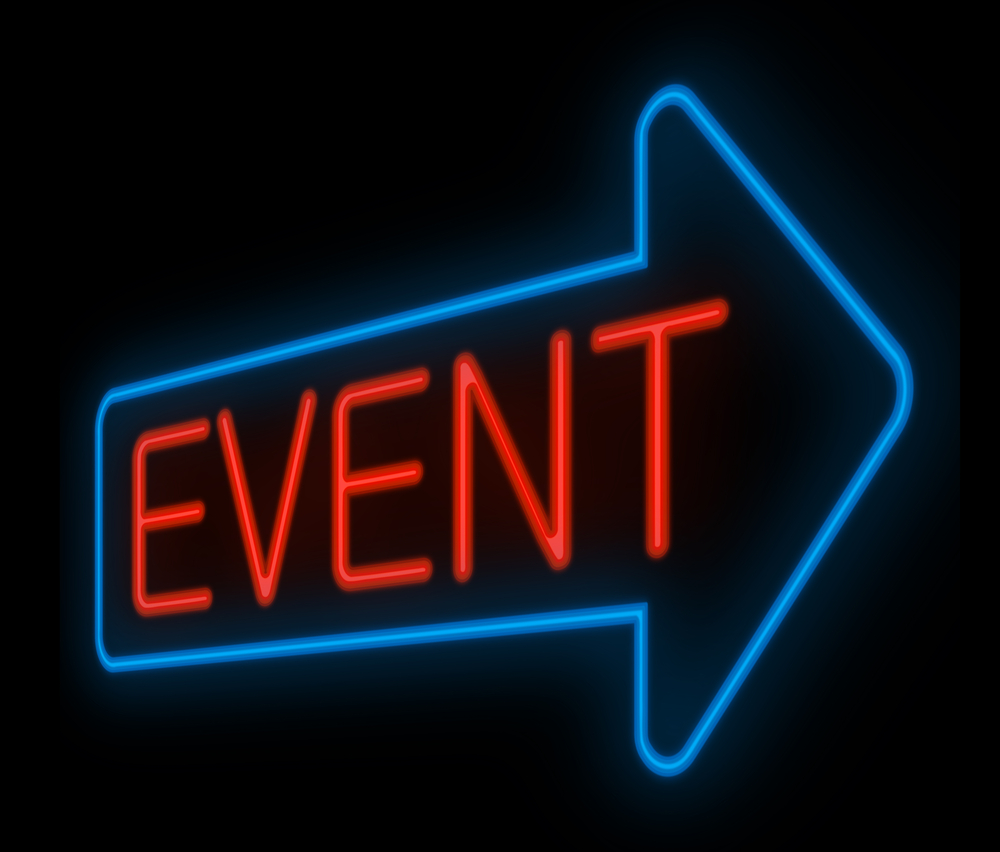 Events image via Shutterstock
Just as some of the biggest blockbusters begin to hit movie theaters in May, some of the biggest IT events are here as well including: EMC World 2013, Interop 2013 and Google I/O! Check out our calendar to see if you have time to attend any of these great events.
1. Business4Better (May 1-2, Anaheim, California)
2. Gartner Customer 360 Summit (May 1-3, San Diego, California)
3. Forrester's Forum for CIO, EA, Infrastructure & Ops, Security & Risk, and Sourcing Professionals (May 6-7, Washington D.C.)
4. EMC World 2013 (May 6-9, Las Vegas, Nevada)
5. HTG Summit 2013 (May 6-9, Dallas, Texas)
6. Interop 2013 (May 6-10, Las Vegas, Nevada)
7. Avnet SolutionsPath University (May 7-9, Dallas, Texas)
8. TechTarget: Storage for Virtual Servers and Desktops (May 14, New York, NY)
9. Ingram Micro Public Sector Federal Summit (May 14-16, National Harbor, Maryland)
10. SAP Sapphire Now (May 14-16, Orlando, Florida)
11. DocuSign Momentum 2013 (May 14-16, San Francisco, California)
12. Google I/O (May 15-17, San Francisco, California)
13. TechTarget: BI Leadership Dinner Series (May 16, Boston, Massachusetts)
14. TechTarget: BriForum 2013 (May 16-17, London, England)
15. Display Week 2013 (May 19-24, Vancouver, Canada)
16. Citrix Summit 2013 (May 20-21, Los Angeles, California)
17. TechTarget: BI Leadership Dinner Series (May 21, San Francisco, California)
18. TechTarget: CW500 Club (May 22, London, England)
19. Midwest Technology Leaders (May 22, Detroit, Michigan)
20. Under the Radar: CoIT (May 22-23, San Francisco, California)
21. Citrix Synergy 2013 (May 22-24, Los Angeles, California)
22. Android Developer Conference (May 28-31, Boston, Massachusetts)
We'll be sharing IT events each month here on the Enterprise IT Watch blog. Got an event to add to our list? Let us know via Twitter (@ITKE) or email. Going to one of these events? Share your takeaways (and photos) with us!
---
April 29, 2013 11:45 AM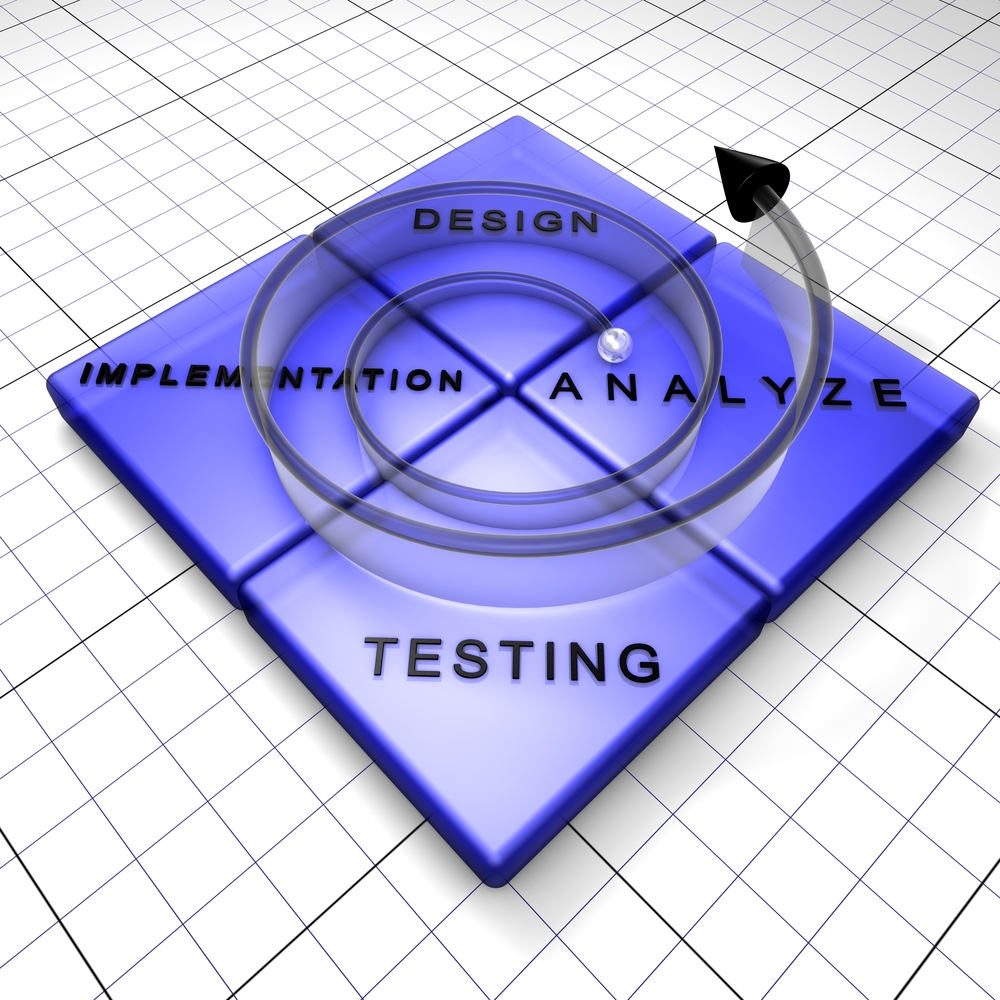 Software testing image via Shutterstock
Over the past week (and into this week), TechTarget editors have been traveling the world covering the latest IT conferences and events. Take a look at some of the biggest news from each of these events.
1. Beyond Chef and Puppet: Ten essential DevOps tools – Beth Pariseau (SearchDataCenter)
If you're an IT professional following the DevOps philosophy of application and infrastructure management, here are 10 key tools that will help your DevOps approach identified by IT pros that attended ChefConf 2013.
2. Enterprise Data World preview: Karen Lopez offers tips for data modelers – Mark Brunelli (SearchDataManagement)
With Enterprise Data World 2013 happening this week, the SearchDataManagement team talked with InfoAdvisors senior project manager Karen Lopez on what to expect during the conference.
3. Software test plan 2013: Keynote speakers cite top trends – James A. Denman (SearchSoftwareQuality)
At the Software Test Professionals conference in San Diego last week, several keynote speakers, including RBCS President Rex Black and Florida Institute of Technology professor Cem Kaner, discussed where testing tools will fit into the picture for software testing professionals in 2013 and beyond.
4. CSA offers new initiatives to address SMB cloud security issues – Brandan Blevins (SearchCloudSecurity)
In response to growing SMB cloud security issues, Brandan Blevins reports that the Cloud Security Alliance is offering a new membership level / working group for small to medium-sized businesses.
5. Five steps to get started with HR analytics – Emma Snider (SearchFinancialApplications)
During Impact 2013, several HR experts offered up their five best practices that can help HR managers build strong HR analytics campaigns.
---