---
September 3, 2013 2:54 PM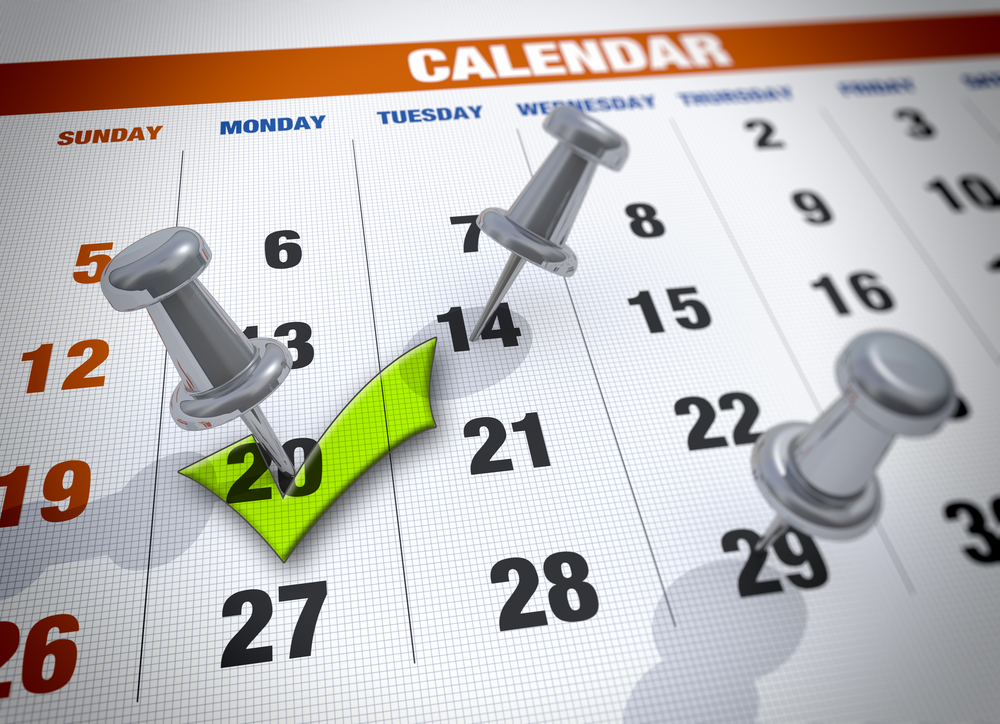 Events image via Shutterstock
Have some free time this month? Well, maybe you should look at all the events TechTarget is offering in September including Storage Decisions 2013 and the CW500 Club. Come check out if you can attend.
1. Loyalty World 2013 (September 3-4, Istanbul, Turkey)
2. TechTarget: CW500 Club (September 4, London, England)
3. TechTarget: Modern End-User Computing Seminar (September 10, Amsterdam, Netherlands)
4. Gartner CIO & IT Executive Summit (September 10-12, Ciudad, Mexico)
5. TechTarget: End Users vs. Your Data Center (September 16, New York, New York)
6. Gartner Enterprise Architecture Summit Series (September 16-17, Sydney, Australia)
7. TechTarget: Storage Decisions 2013 (September 16-17, New York, New York)
8. Tigerpaw National Conference (September 16-18, Chicago, Illinois)
9. Gartner Symposium/ITxpo Africa 2013 (September 16-18, Cape Town, South Africa)
10. Tech Data Channel Link (September 17-19, Anaheim, California)
11. TechTarget: Integrating Cloud Storage (September 19, Dallas, Texas)
12. Midsize Enterprise Summit West 2013 (September 22-25, Phoenix, Arizona)
13. Oracle OpenWorld 2013 (September 22-26, San Francisco, California)
14. Ingram Micro SMB Fall Invitational (September 23-25, Glendale, Arizona)
15. TechTarget: Desktop Virtualization 2013 Seminar (September 24, San Francisco, California)
16. TechTarget: The New Rules of Backup and Data Protection (September 24, Chicago, Illinois)
17. TechTarget: Getting from Virtualization to the Cloud (September 24, Houston, Texas)
18. Big Data Symposium: Defense, Intelligence & Homeland Security (September 24-25, Washington, DC)
19. IAPP Privacy Academy (September 30-October 2, Seattle Washington)
20. Intertop New York 2013 (September 30-October 4, New York, New York)
21. Dev Connections 2013 (September 30-October 4, Las Vegas, Nevada)
22. TechMentor (September 30-October 4, Las Vegas, Nevada)
We'll be sharing IT events each month here on the Enterprise IT Watch blog. Got an event to add to our list? Let us know via Twitter (@ITKE) or email. Going to one of these events? Share your takeaways (and photos) with us!
August 28, 2013 2:55 PM
Most people wouldn't put Major League Baseball together with big data and cloud right? Well, they would be wrong as MLB Advanced Media is taking fans to a whole other level by serving them with Baseball's "Big Data Cloud" (courtesy of the IntersectShow).
Tell us in the comments below your thoughts on MLB's latest innovation.
Disclaimer: All videos presented in the "YouTube IT Video of the Week" series are subjectively selected by ITKnowledgeExchange.com community managers and staff for entertainment purposes only. They are not sponsored or influenced by outside sources.
---
August 26, 2013 10:58 AM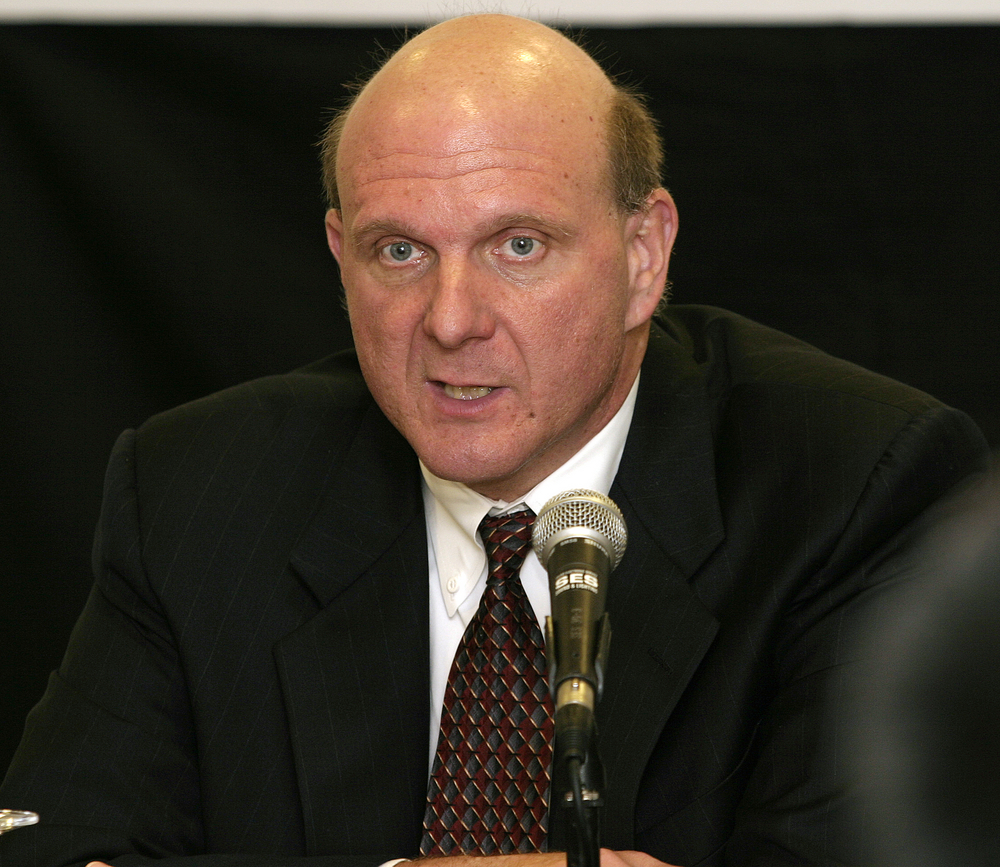 Steve Ballmer image via Shutterstock
Last week was full of hot news including Steve Ballmer's sudden retirement and VMworld 2013 getting underway. If you missed any of it, the TechTarget writers have you covered in this week's roundup.
1. IT pros shed no tears over Microsoft CEO Ballmer's retirement plans – SearchWindowsServer Editorial staff (SearchWindowsServer)
As most of you have already heard, Microsoft CEO Steve Ballmer has decided to retire from the company within the next year. How has the enterprise world reacted to the news? They're shedding no tears.
2. Is Steve Ballmer Being Forced to Retire for Bungling the Launch of the Microsoft Surface RT? – Ed Hardy (TabletPCReview)
Following up on Ballmer's retirement, one analyst believes he's not retiring, but he's actually being forced out by the company because of the huge loss Microsoft took on the Microsoft Surface RT.
3. SDN blog roundup: Is OpenFlow SDN all it's cracked up to be? – Michelle McNickle (SearchSDN)
In this week's SDN blog roundup, SDN bloggers discuss OpenFlow SDN, the future of SDN and network virtualization, and how affinities can be used in and out of a Plexxi network.
4. VMworld 2013 conference coverage – SearchServerVirtualization Editorial staff (SearchServerVirtualization)
Can't attend VMworld 2013 this week? Don't worry the SearchServerVirtualization team has you covered as they will have full coverage of the issues facing VMware and will provide full coverage from the show floor.
5. Cisco layoffs announced in the face of changing networking market – Gina Narcisi (SearchNetworking)
Despite having a strong 2013 fourth quarter (highlighted by continued revenue growth and strong U.S. sales), networking giant Cisco has announced plans to slash its headcount by 5%, effectively cutting 4,000 jobs.
---
August 21, 2013 12:09 PM
In honor of the recent film, Jobs, which is based on the life of Apple founder Steve Jobs, we wanted to bring everyone a list of the top 10 technology-based movies (from the Kim Komando Show).
Tell us in the comments below what technology movies would be on your list.
Disclaimer: All videos presented in the "YouTube IT Video of the Week" series are subjectively selected by ITKnowledgeExchange.com community managers and staff for entertainment purposes only. They are not sponsored or influenced by outside sources.
---
August 19, 2013 10:40 AM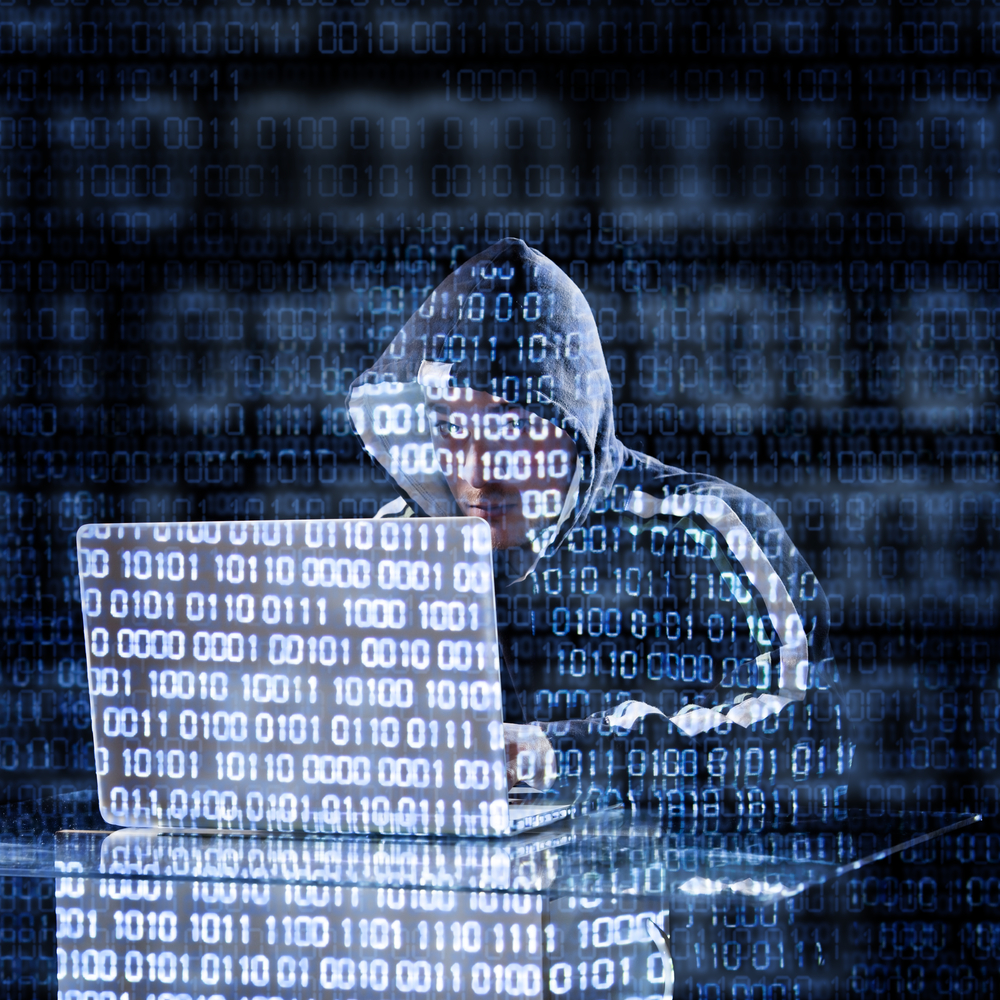 Cybersecurity image via Shutterstock
Is this the summer of cybersecurity? Should you have cyber liability insurance? As you can tell, cybersecurity was the hot topic for the TechTarget writers last week. Check out the stories and more in this week's roundup.
1. Nerd fight 2013: The great OpenStack API debate – Beth Pariseau (SearchCloudComputing)
Members of the OpenStack community got the chance to see two members of the OpenStack Foundation duke it out last week over Amazon Web Services API compatibility within the open source software platform.
2. Intel-based tablets due in Q4 may give businesses a new reason to buy – Diana Hwang (SearchConsumerization)
Enterprise buyers will have more tablet options to outfit their end users in the fourth quarter as new tablets will take advantage of new lower-cost Intel Corp. chips and touchscreens from tablet vendors than plan to refresh products to capture the growing market.
3. Is it time for cyber liability insurance – Sally Johnson (SearchSecurity)
In a recent cyber security survey (titled Managing Cyber Security as a Business Risk: Cyber Insurance in the Digital Age), companies now view cybersecurity risks as outweighing natural disasters and other major business risks. The question now becomes: Should your company invest in cyber liability insurance?
4. Agile 2013: Scientists reveal software testing trends – James Denman (SearchSoftwareQuality)
At Agile 2013, academic researchers unveiled new ways to use software testing for healthcare regulatory compliance and systematically map test trends.
5. #Compliance: Online risk, cybersecurity make waves in gov't, industry – SearchCompliance Editorial Staff (SearchCompliance)
For all the Seinfeld fans out there, do you remember the 'Summer of George'? Well, this summer will be known as the 'summer of cybersecurity' as the tide of online risk continues to be a worldwide concern. But the federal government and industry are starting to take action against cybersecurity by developing ways and strategies to improve online security.
---
August 14, 2013 8:03 AM
It hasn't been the best week for BlackBerry as the former "gold standard of smartphones" has reportedly suspended its shares and formed a special committee to administer the last rites. So the big question for BlackBerry becomes: What's next for the smartphone giant? Well, this video from Bloomberg discusses the next steps for the company and looks at a potential savior as well.
Let us know in the comments below on what you think will happen to BlackBerry.
Disclaimer: All videos presented in the "YouTube IT Video of the Week" series are subjectively selected by ITKnowledgeExchange.com community managers and staff for entertainment purposes only. They are not sponsored or influenced by outside sources.
---
August 12, 2013 1:36 PM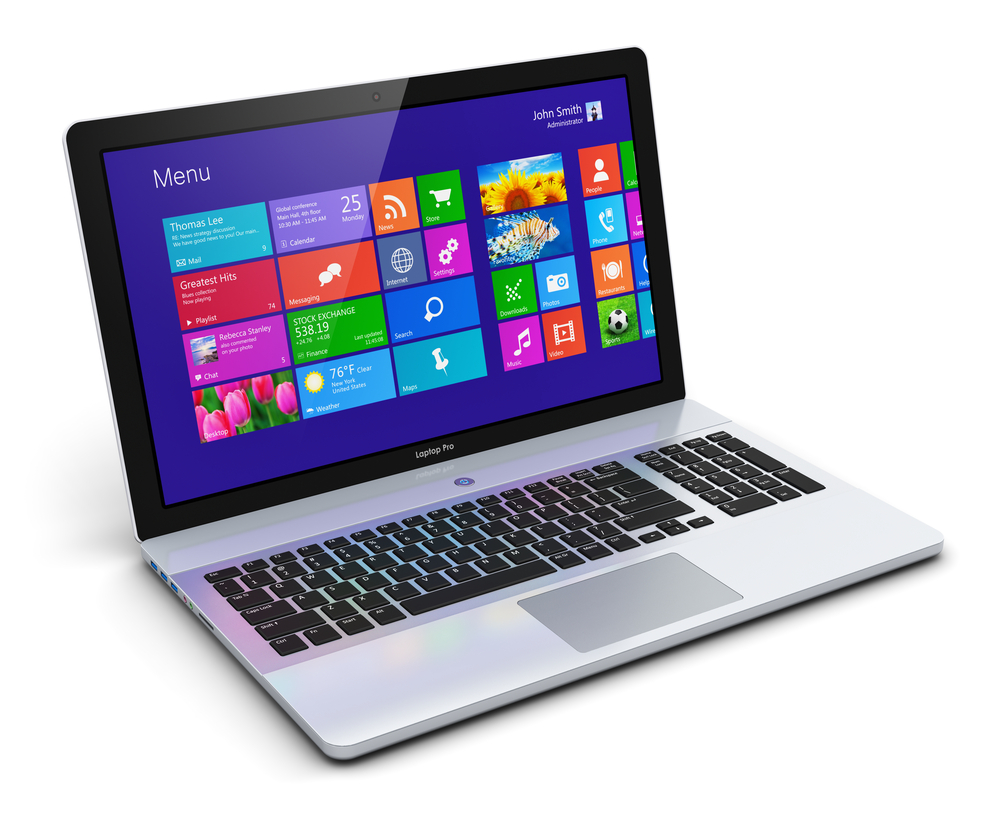 Windows 8 PC image via Shutterstock
Need a Windows 8 PC for your company? You're in luck as our TechTarget writers covered that topic and more in this week's roundup. Check out the different stories and share your comments below.
1. Lavabit, Silent Circle close secure email rather than spill the goods – Robert Richardson (SearchSecurity)
Two providers of snoop-proof communication services, Lavabit and Silent Circle, have ceased handling email this week, aiming to avoid forced disclosure of their data to U.S. government agencies.
2. Agile 2013 keynote: Gems from Agile QA guru Tim Lister – James Denman and Jan Stafford (SearchSoftwareQuality)
During Agile 2013 last week, keynote speaker Timothy Lister discussed his life as a software quality and Agile pioneer. Well, lucky for us as the SearchSoftwareQuality team was on-hand and posted some of the main points from his speech.
3. Buying Windows 8 PCs for your company ? Do your homework first – Michael Anderson and Colin Steele (SearchEnterpriseDesktop)
Notebooks, ultrabooks, tablets and even hybrid devices…Windows 8 machines come in all shapes and sizes. That's what makes it complicated when it comes to enterprise purchasing decisions. However, to help you through the process of buying Windows 8 PCs, the SearchEnterpriseDesktop team (along with help from NotebookReview) compiled reviews of some recent laptops.
4. Cisco adds immersive video wall option to telepresence technology – Gina Narcisi (SearchUnifiedCommunications)
Cisco and Prysm Inc. (a video display provider) have joined forces to provide enterprises with immersive telepresence technology, which will allow users to interact with meeting attendees and content and access collaborative and unified communications applications.
5. Jeff Bezos's buy of Washington Post brings digital age to doorsteps – Karen Goulart (SearchCIO)
In this week's SearchLight, Karen Goulart discusses Jeff Bezos's purchase of The Washington Post, a recycling bin that that tracks passerby and Edward Snowden's email provider.
---
August 2, 2013 2:28 PM
Big Data image via Shutterstock
By James Kobielus (@jameskobielus)
Big data demands a rich virtualization layer that can support the full range of searches and queries that might be made against any and all data: structured, unstructured, and all shades in between.
Semantic search, analysis, and categorization are key applications of unstructured data. These often rely on semantic-enabled big-data platforms with rich metadata repositories, computational linguistics libraries, ontology modeling, and interactive visualization tools.
Semantic query standards are an essential complement to the SQL query virtualization approaches that are taking root. The big-data cosmos is evolving away from a single master schema and toward data virtualization behind a semantic abstraction layer. Under this new paradigm, application developers require simplified access to the disparate schemas of the relational, dimensional, columnar, graph, and other constituent repositories that constitute a logically unified big-data resource.
Though big-data professionals may not be aware of it, there is already a semantic query standard available: SPARQL. Created under the World Wide Web Consortium's Semantic Web activity, SPARQL can play nicely in the burgeoning big-data arena. As I've noted elsewhere, this and companion standard RDF (Resource Description Framework), provides an open framework for expressing and query the rich semantics of graph, document, and other stores.
RDF & SPARQL are the clear standard for an online world that is becoming dominated by unstructured data types. The defining characteristic of unstructured data is that it has non-explicit non-schematized semantics, hence data scientists must rely on some combination of manual tagging, natural language processing, text mining, machine learning, and other approaches to extract the semantics. And they must have a semantically rich metadata layer (built on RDF) and a semantically agile search/query layer (built on SPARQL).
I'm glad I'm not the only one beating this drum. As the author of this recent article states: "SPARQL is SQL writ large, intended for working with web based federated triple stores built upon the open world assumption…..It can be applied across a "database" that spans dozens or even hundreds of service "end points" across the Internet, but it can also be applied to an in-memory database on a web page in a browser….A SPARQL layer on top of HBASE, Hive or HDFS, or other map/reduce type architectures would be incredibly useful."
What exactly is stopping the big-data industry from marching around SPARQL and RDF? We need to push the industry agenda in the right direction to overcome this counterproductive inertia.
---
August 1, 2013 2:22 PM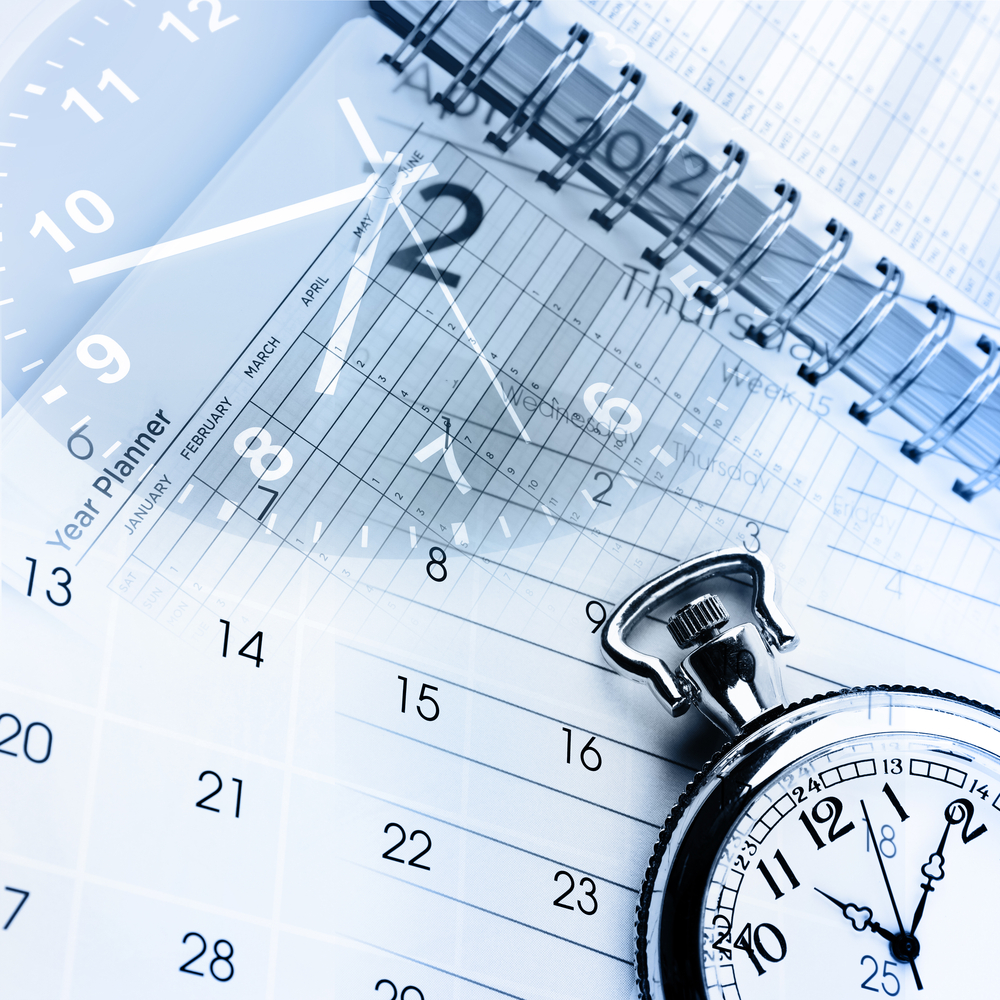 Events image via Shutterstock
Looking to play the slots while attending some great IT events? Well, you're in luck as Las Vegas is hosting some of the top IT-related conferences in August. Check your calendar to see if you can attend.
1. Agile 2013 (August 5-9, Nashville, Tennessee)
2. TD Cloud Partner Summit (August 7-9, Tampa, Florida)
3. TechTarget: Making Unified Communications and Collaboration a Reality (August 8, New York, New York)
4. SPTechCon (August 11-14, Boston, Massachusetts)
5. Gartner Supply Chain Executive Conference (August 12-13, Melbourne, Australia)
6. TechTarget: Desktop Virtualization 2013 Seminar (August 13, Atlanta, Georgia)
7. TechTarget: Getting From Virtualization to the Cloud (August 13, Seattle, Washington)
8. Gartner Application Architecture, Development and Integration Summit (August 13-14, San Paulo, Brazil)
9. XChange 2013 (August 18-20, Washington D.C.)
10. Gartner Security & Risk Management Summit (August 19-20, Sydney, Australia)
11. XChange Public Sector 2013 (August 21-22, Washington D.C.)
12. VMworld 2013 (August 25-29, San Francisco, California)
13. SDN Precon at ITEXPO Las Vegas (August 26, Las Vegas, Nevada)
14. RobotXWorld Conference & Expo (August 27-29, Las Vegas, Nevada)
15. M2M Evolution Conference & Expo (August 27-29, Las Vegas, Nevada)
16. CVx ChannelVision Expo (August 27-29, Las Vegas, Nevada)
17. ZebraCon 2013 (August 27-29, Kuala Lumpur, Malaysia)
We'll be sharing IT events each month here on the Enterprise IT Watch blog. Got an event to add to our list? Let us know via Twitter (@ITKE) or email. Going to one of these events? Share your takeaways (and photos) with us!
---
July 30, 2013 2:14 PM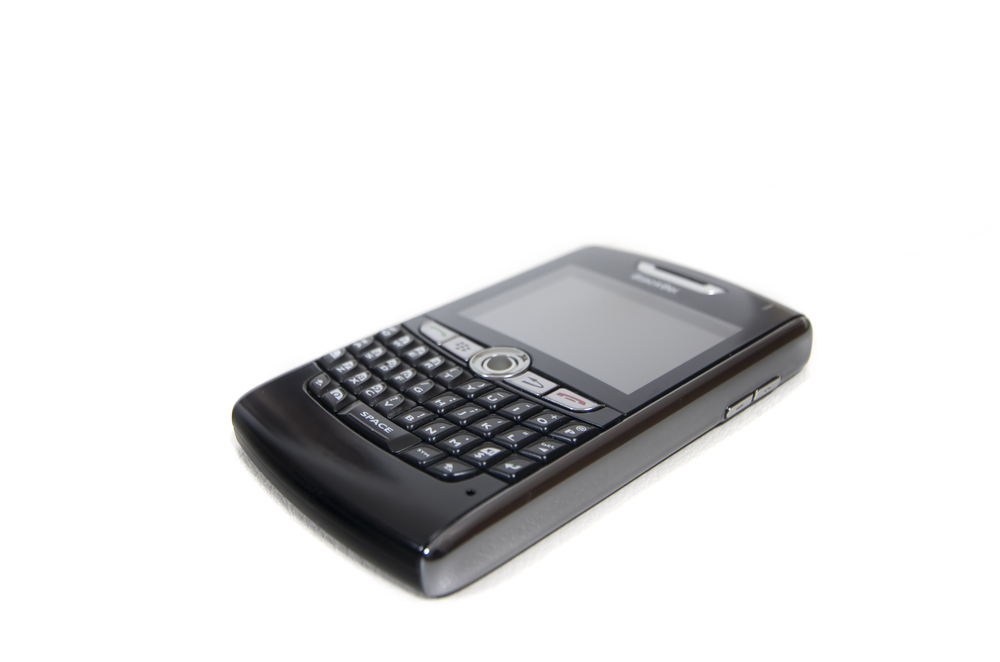 BlackBerry image via Shutterstock
Hadoop, VMworld, security, Microsoft, and BlackBerry….That's right, the TechTarget writers pretty much covered almost every IT-related topic last week. Find out what they were writing about and more in this week's roundup.
1. Hadoop Summit 2013: Where is Apache Hadoop heading? – Emma Preslar (SearchDataManagement)
After covering Hadoop Summit 2013 in San Jose, California last month, SearchDataManagement editor Jack Vaughan discussed his experiences from the conference including the potential enterprise applications for Hadoop.
2. Compliance and security: Tweet jammers discuss data solutions – Emily McLaughlin (SearchCompliance)
Who isn't talking about big data and data management these days? Well certainly the Twitterverse is as participants discussed data solutions and management during SearchCIO's recent tweet jam.
3. Expert predictions for what to expect at VMworld 2013 – SearchServerVirtualization Advisory Board (SearchServerVirtualization)
With VMworld 2013 just around the corner, the SearchServerVirtualization team asked different experts on what they expect to see / hear at the show including the big question:  What products or technologies will VMware unveil to help companies cope with this change and defy conventional IT roles?
4. BlackBerry layoffs to R&D, manufacturing staff imply strategy shift – Bridget Botelho (SearchConsumerization)
As end users continue to prefer Apple and Google devices, BlackBerry needed to lay off more than 250 employees from its product-testing facility last week to survive. What do you think the layoffs mean for the company?
5. Asus reportedly backing away from Windows RT – Jeff Dunn (TechnologyGuide)
More bad news for Microsoft as Asus Chairman Johnny Shih said his company is putting their Windows-based efforts into devices that run on Intel chips, rather than Windows RT's requisite ARM ones.
---