---
October 7, 2013 11:33 AM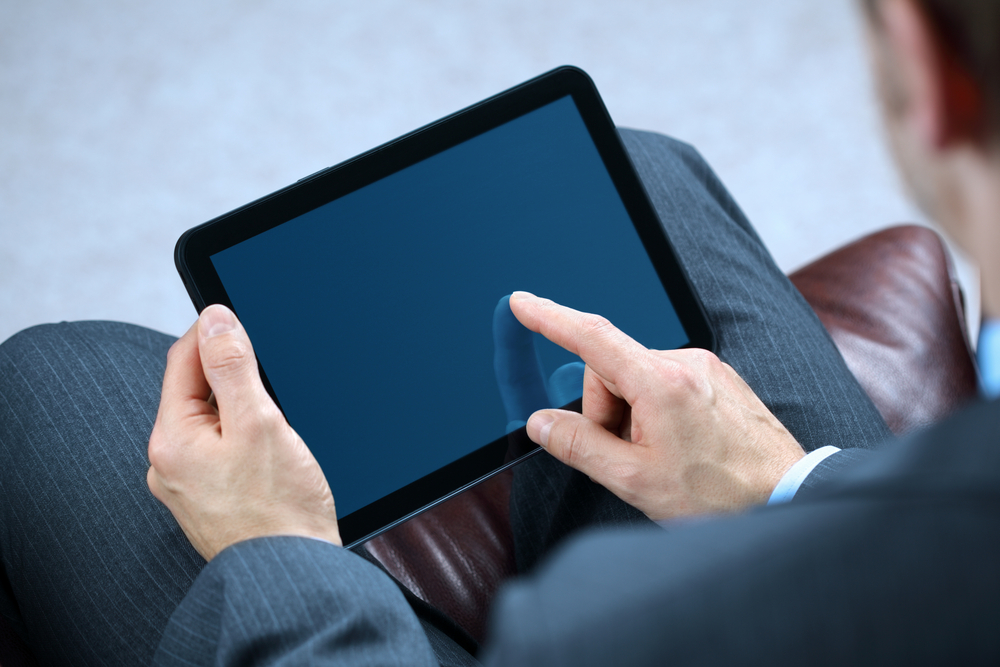 Tablet image via Shutterstock
Has Dell finally gotten its mojo back? Is all data safe in the cloud? The TechTarget writers covered all this and more in this week's roundup.
1. Is Dell getting its mojo back with new tablets and notebook PCs? – Diana Hwang (SearchConsumerization)
It looks like Dell is trying to get its "mojo" back as the company attempts to make strides and become a leader in tablets and notebook PCs with the PocketCloud and new Android / Windows 8.1 tablets and notebooks.
2. Windows Azure success cloud determine Microsoft's cloud future – Ed Scannel (SearchWindowsServer)
It all comes down to Windows Azure. That's what Microsoft is banking on for Windows Azure success in the cloud but are enterprise shops being slow to adopt the service?
3. Devastating Adobe breach affects 2.9 million customers; source code stolen – Brandan Blevins (SearchSecurity)
Adobe Systems Inc. has confirmed the report of a massive data breach involving the compromise of nearly 3 million customer records and source code from an as-yet-undetermined number of Adobe software products.
4. Windows 8.1 now available for pre-order – Jeff Dunn (TechnologyGuide)
Great news Microsoft fans as boxed copies of Windows 8.1 are now available to pre-order from the Microsoft Store. Pre-ordered copies will ship on October 18th, the same date the update arrives in retail stores.
5. Is all data safe in the cloud? Some lack cloud confidence – Emily McLaughlin (SearchCompliance)
In SearchCIO's latest tweet jam, participants weighed in on cloud costs as they pertain to researching the cloud, developing cloud exit strategies and everything in between.
October 4, 2013 1:20 PM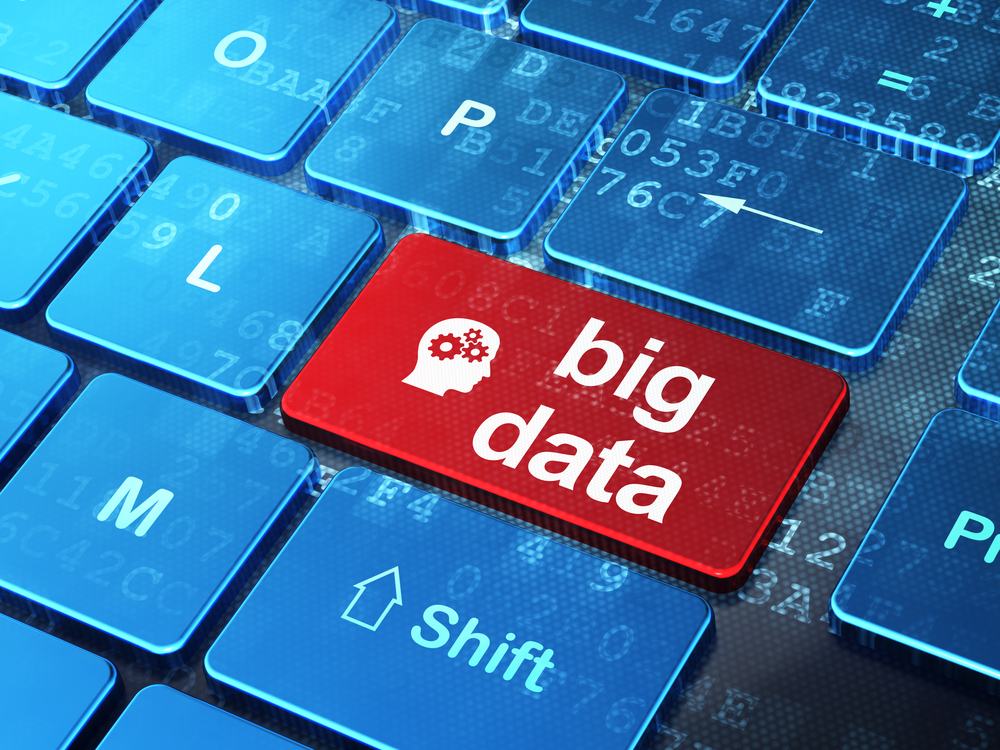 Big data image via Shutterstock
By James Kobielus (@jameskobielus)
Big data is intimately tied to data storage. One storage technology does not suffice for all data types within most enterprise big-data infrastructures. Each data type–ranging from structured to unstructured, at-rest to in-motion–has distinct storage, compression, and retrieval requirements. Structured data in batch environments traditionally use hard disk drives (HDD). More real-time requirements might use solid state drives (SSD)–especially flash storage–and cache memory.
Big data thrives on "fit-for-purpose" storage deployed differentially by functionally differentiated tiers. In a multi-tier big data architecture, you should mix and match them. Put SSD in front-end query/access nodes for high-performance and hi-capacity HDD in hub and staging nodes. SSD is best for real-time, interactive, fast query & exploration, whereas rotating disk is best for lower-speed, batch I/O. The newer in-memory platforms are also essential for real-time decision-support applications.
The optimal mix of HDD vs. SSD/in-memory storage for big data is rapidly tipping toward the latter. SSD is coming into big-data environments very rapidly, pushing HDDs and other traditional rotating media ever further to the periphery.  Likewise, in-memory platforms for analytic and transaction computing are becoming the principal approach for business intelligence and data science applications, which thrive on low-latency speed-of-thought architectures.
The new era of all-SSD big-data environments is fast approaching. SSD is proving to be more cost-effective approach over the data management lifecycle. In terms of acquisition cost–SSD vs. HDD–on a per-TB basis, I predict the tipping point toward SSD will be in 2015. To support my prediction, I call your attention to the following recent article: SSD Flash Storage At Tipping Point: IBM.
Another corroborating article is this, which provides strong evidence that flash storage is reaching the tipping point against HDDs. Chief among this evidence: "NAND flash drives are proving themselves to be both performance- and endurance-worthy in production situations–making them a better buy over time than mechanical hard drives."
As HDD technology rapidly tips toward obsolescence, enterprise big-data platform managers will need road maps for migrating their data to the all-solid-state and all-in-memory platforms that replace them. By the end of this decade, these newer, faster, more cost-effective technologies will have almost entirely pushed HDD-based platforms into the computer history museums of the world.
---
October 2, 2013 8:20 AM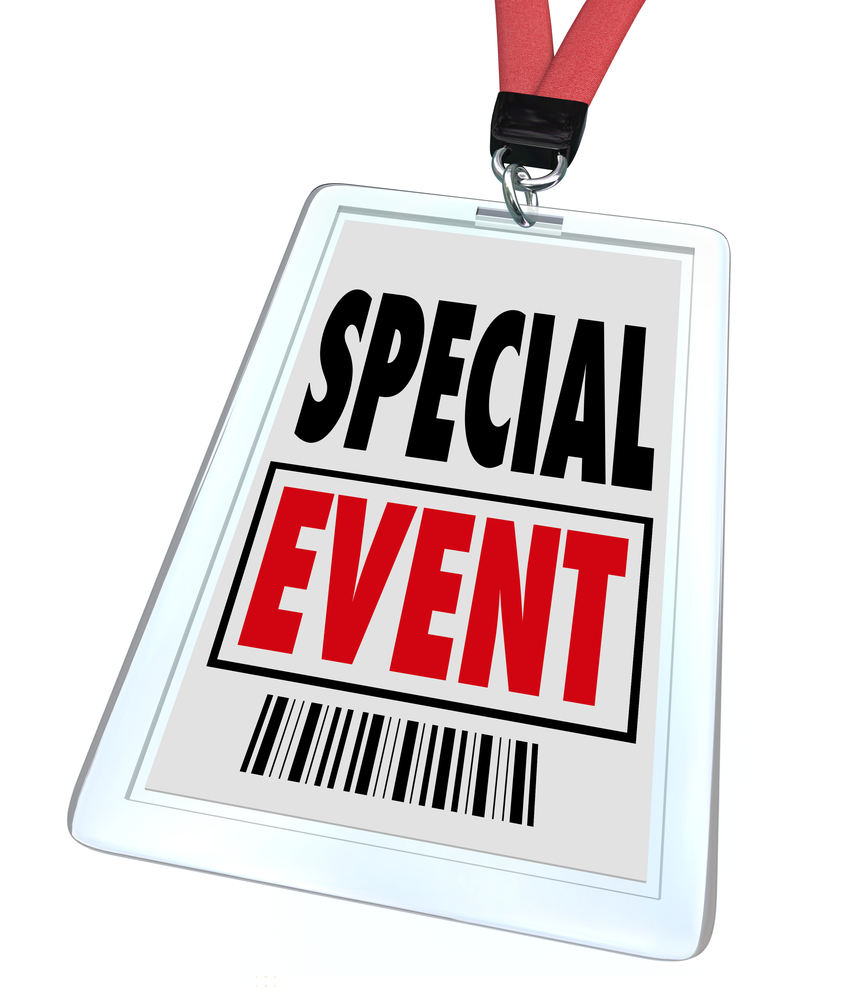 Events image via Shutterstock
Whether it's CIO, cloud, storage or even security related, there's a variety of events and conference to check out in October. Check out our list and see if you can make any of them.
1. Texas CIO Institute (October 2-4, Austin, Texas)
2. SYNNEX National Conference (October 2-5, Greenville, South Carolina)
3. TechTarget: New Thinking on Cloud and Big Data (October 3, New York, New York)
4. Captivate Conference (October 6-8, Austin, Texas)
5. TechTarget: Information Security Decisions (October 8-9, Boston, Massachusetts)
6. Gartner Symposium/ITxpo 2013 (October 6-10, Orlando, Florida)
7. TechTarget: Integrating Cloud Storage (October 10, Philadelphia, Pennsylvania)
8. TechTarget: Desktop Virtualization 2013 Seminar (October 10, Seattle, Washington)
9. Best of Breed Conference (October 15-17, Tampa, Florida)
10. BigData TechCon (October 15-17, San Francisco, California)
11. DEMO Fall 2013 (October 15-17, Silicon Valley, California)
12. Gartner Symposium/ITxpo 2013 (October 15-17, Tokyo, Japan)
13. TechTarget: New Thinking on Cloud and Big Data (October 16, Minneapolis, Minnesota)
14. IP EXPO (October 16-17, London, England)
15. Forrester's Forum For Application Development & Delivery Professionals  (October 17-18, Indianapolis, Indiana)
16. 2013 VTN Invitational Events (October 20-23, Palm Springs, California)
17. TechTarget: Tackling Next-Generation Network Security Challenges (October 22, St. Louis, Missouri)
18. TechTarget: CW500 Security Club (October 23, London, England)
19. N-able Summit (October 23-26, Scottsdale, Arizona)
20. Computer Midwest: Imagine The Future (October 25-27, Kansas City, Missouri)
21. NexTI 2013 (October 27-28, Las Vegas, Nevada)
22. Big Data World Middle East 2013 (October 28-29, Dubai, UAE)
23. Gartner Symposium/ITxpo 2013 (October 28-31, Gold Coast, Australia)
24. TechTarget: Storage Decisions 2013 (October 30, San Francisco, California)
---
September 30, 2013 3:28 PM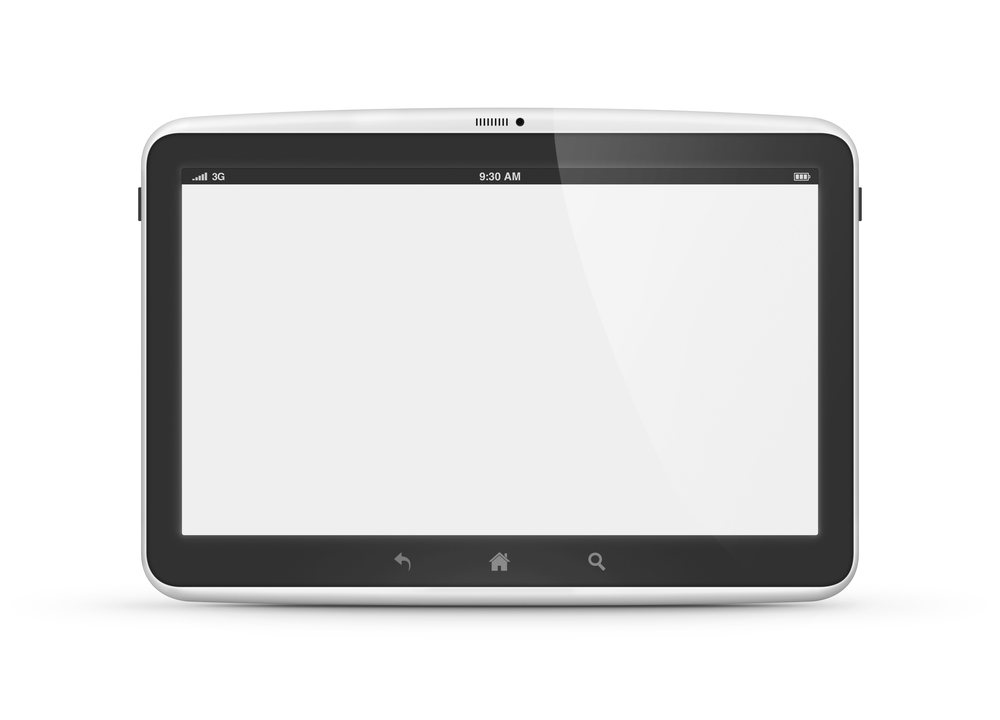 Android tablets via Shutterstock
Did you hear about Tim Cook's thoughts on Android tablets? Find out what he said and more in this week's roundup.
1. IBM cloud VP talks SoftLayer and OpenStack – Beth Pariseau (SearchCloudComputing)
IBM's cloud VP, Dennis Quan, discusses Nirvanix and Cloud Foundry partnerships, as well as IBM's roadmap plans for software-defined environments.
2. SkyDrive Pro offers another corporate cloud storage service option – Diana Hwang (SearchConsumerization)
With cloud-based storage being in such high demand, data security concerns may become mute when Windows 8.1 ships integrated with SkyDrive next month users begin sharing business files on the free consumer version of the company's cloud-based file-sharing service.
3. Apple CEO Tim Cook optimistic about tablets, unless they run Android – Ed Hardy (TabletPCReview)
In a recent interview, Apple CEO Tim Cook shared his thoughts on tablets including some smack talk about Android-based models. Cook told Businessweek "I think if I bought [an Android tablet] and used it, and I thought that was a tablet experience, I'm not sure I would ever buy another tablet. The responsiveness isn't there. The basic touch is really off. The app experience is a stretched-out smartphone kind of experience. It's not an optimized experience."
4. OpenWorld attendees learn best practices for upgrading Oracle Solaris – Mark Brunelli (SearchOracle)
During a session at this year's OpenWorld, attendees learned the best practices for making sure the switch to Oracle Solaris 11 goes smoothly as possible.
5. BlackBerry's shriveled fortune a sign mobile innovation is drying up? – Karen Goulart (SearchCIO)
In this week's SearchCIO searchlight, is BlackBerry's demise a sign of mobile innovation dying? Plus, what will it take for U.S. officials to regain the trust of the technology industry post-Snowden?
---
September 25, 2013 2:09 PM
Mobile has been all over the news in the recent weeks from Apple's incredible weekend of selling over 9 million iPhones to BlackBerry being bought out by Fairfax Financial Holdings Limited. However in a lighter approach to the mobile world, comedian Louis C.K shows his displeasure of smartphones on The Conan O'Brien Show.
Tell us in the comments below if you agree with his 'comedic' opinion on smartphones.
Disclaimer: All videos presented in the "YouTube IT Video of the Week" series are subjectively selected by ITKnowledgeExchange.com community managers and staff for entertainment purposes only. They are not sponsored or influenced by outside sources.
---
September 23, 2013 11:37 AM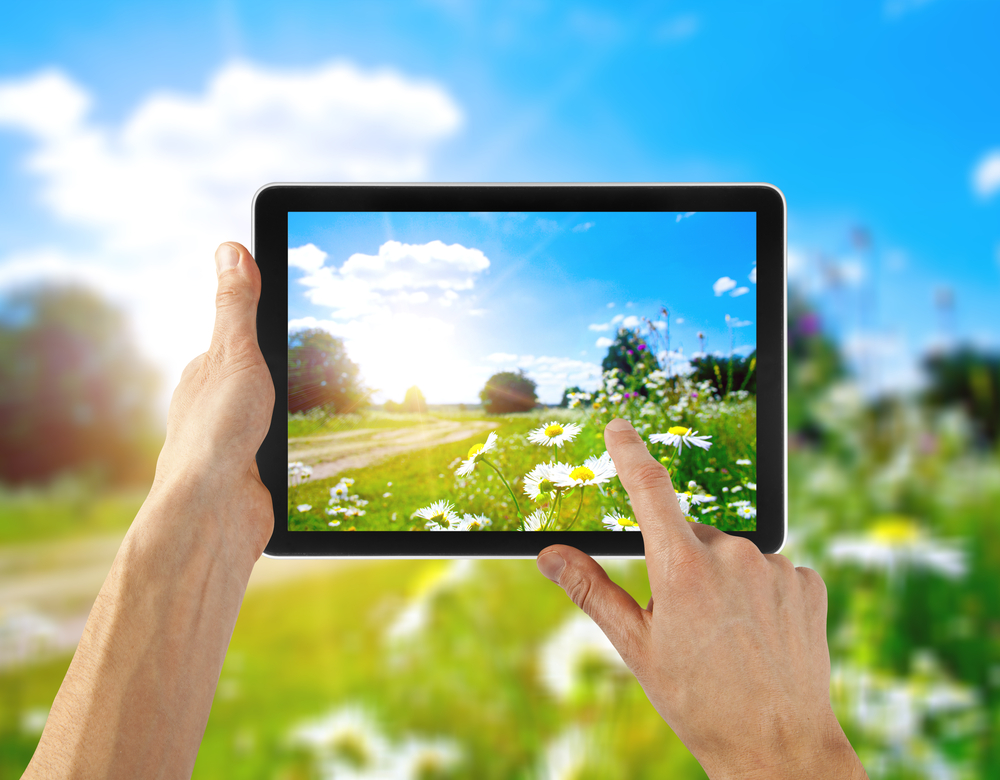 Surface tablet image via Shutterstock
Between Microsoft's follies in the mobile device market and the continued demise of the once-great smartphone giant BlackBerry, the TechTarget writers had plenty to write about in this week's roundup. Check out their stories and share your comments below.
1. Ballmer confesses Microsoft's mobile device missteps in final financial call – Diana Hwang and Ed Scannell (SearchEnterpriseDesktop)
In his final presentation to Wall Street analysts last week, Microsoft CEO Steve Ballmer admitted the company missed a huge opportunity to be more competitive in the now successful mobile market.
2. BBM for iOS and Android delivered amidst more BlackBerry layoffs – Bridget Botelho (SearchConsumerization)
In a good news/bad news week for BlackBerry, the company is reportedly eliminating more jobs while also rolling out its Z30 smartphone and delivering BlackBerry Messenger to Apple and Android devices.
3. 'Appification' nation coming soon to a file near you – Karen Goulart (SearchCIO)
In this week's Searchlight, the 'appification' nation is in full effect after Box announced it's moving squarely into Google Docs and Microsoft Office territory by creating its own word-processing online content collaboration tool.
4. Microsoft confirms Surface Pro 2 and Surface 2 tablets – Jeff Dunn (TechnologyGuide)
In New York City this morning, Microsoft finally unveiled its follow-ups to the Surface Pro and Surface RT tablets: The Surface Pro 2 and the Surface 2. Both devices will be available in the U.S. on October 22nd.
5. Magic Quadrant: Network services wanted for wired and wireless networks – Gina Narcisi (SearchNetworking)
Enterprises want sophisticated network services for their wired and wireless networks, according to the Gartner's Magic Quadrant report.
---
September 16, 2013 10:51 AM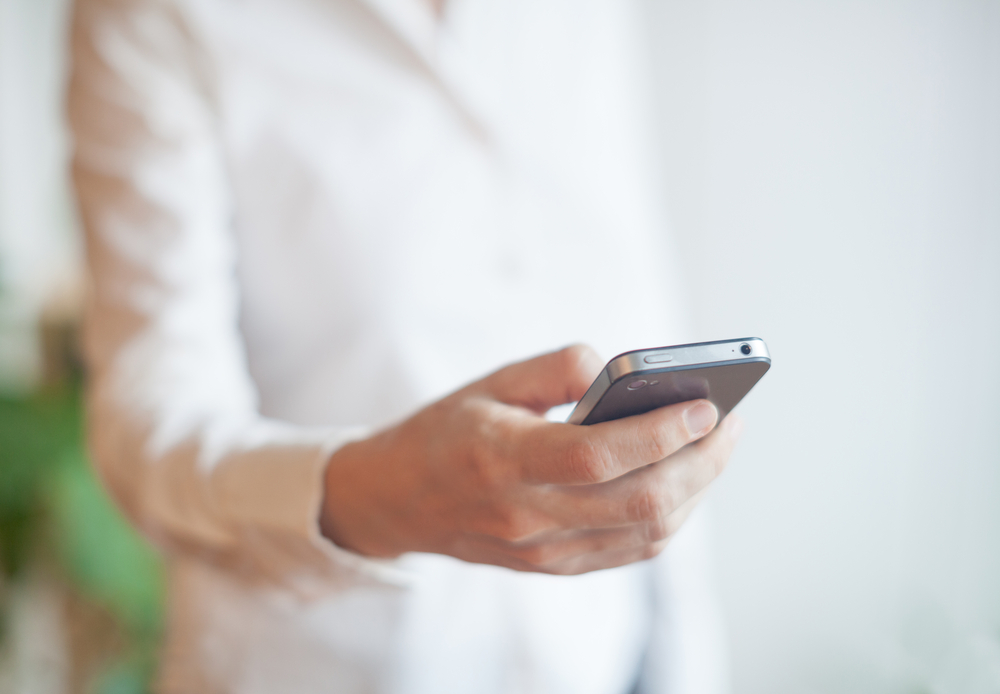 iPhone image via Shutterstock
Most of you have already heard about Apple's latest innovations in the mobile world. But the TechTarget writers look at it from a different angle in this week's roundup. Find out what the new smartphones could do to the enterprise.
1. Dell goes private to attempt balancing act with PCs and IT services – Bridget Botelho (SearchEnterpriseDesktop)
After several months of negotiations, Dell succeeded in becoming a private company again, which means the company will be able to take more risks and move its devices and services ambitions forward. However, what does this mean for Dell's PCs?
2. IT admins prepared for Apple's new iPhone 5 deluge – Diana Hwang (SearchConsumerization)
Apple's brand new smartphones could affect enterprise IT as end users purchase new devices and expect IT to support them immediately. However, employees who demand immediate support might have to wait due to BYOD policies.
3. Microsoft Launches iPad Trade-In Program – Jeff Dunn (TechnologyGuide)
Microsoft and iPads? Yes, you've read that correctly as the company has launched a new trade-in program in which it's accepting various versions of the iPad in exchange for a Microsoft Store gift card with a minimum value of $200.
4. Security, Wi-Fi top network technology purchasing survey for 2014 – Chuck Moozakis (SearchNetworking)
According to TechTarget's 2013 networking purchasing intentions survey, network security, Wi-Fi and data center network architecture upgrades highlight the list of networking priorities for enterprises and organizations in 2014.
5. Will the iPhone 5S's fingerprint technology help enterprise security? – Caroline Baldwin (ComputerWeekly)
One of the major innovations for Apple's new smartphones deal with security as each of them include a fingerprint sensor. However, what does the fingerprint security mean for the enterprise?
---
September 11, 2013 9:33 AM
All eyes were on Apple yesterday as the company unveiled its next smartphone innovations with the iPhone 5C and 5S. NECN covered the much-anticipated release, talking with fans and analysts including TechnologyGuide's own Chief Editor Jamison Cush.
Tell us in the comments below if you think Apple's latest smartphones will be a hit or miss in the market.
Disclaimer: All videos presented in the "YouTube IT Video of the Week" series are subjectively selected by ITKnowledgeExchange.com community managers and staff for entertainment purposes only. They are not sponsored or influenced by outside sources.
---
September 9, 2013 1:56 PM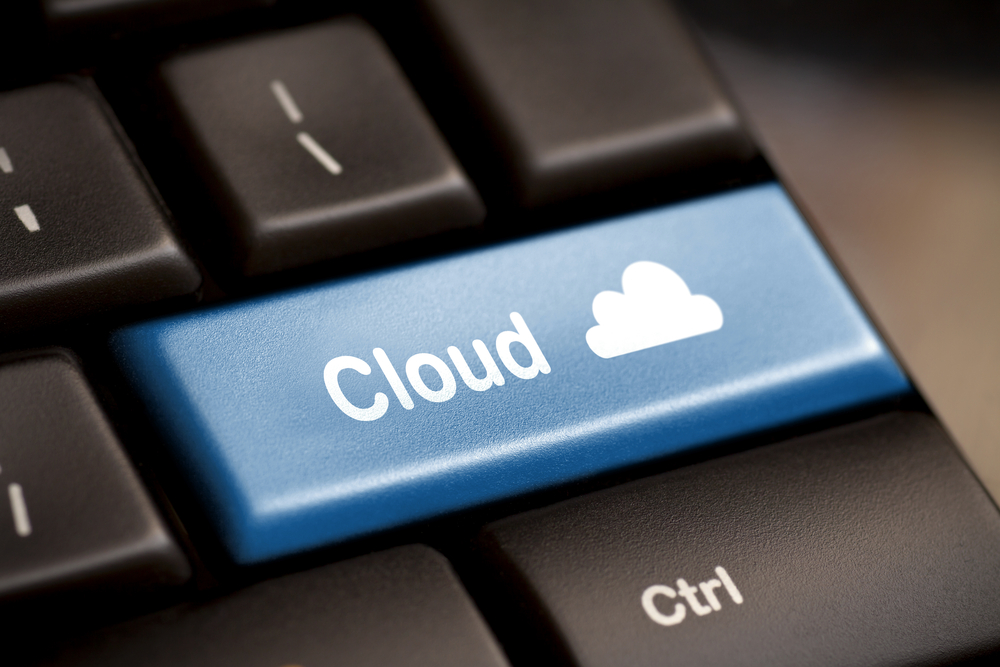 Cloud Computing image via Shutterstock
Growth seems to be the main theme in cloud computing these days as several TechTarget writers covered the topic in this week's roundup. Find out why cloud computing growth is at an all-time high.
1. Public cloud market grows, but private clouds prevail – Mike Anderson (SearchCloudComputing)
While many enterprises are seeing the benefits of cloud computing by outsourcing infrastructure and platforms to the public cloud and running sensitive data in private clouds, security and portability remain a major concern.
2. VMworld news recap: Hybrid cloud, 100% virtualization still a ways off – SearchServerVirtualization Editorial Staff (SearchServerVirtualization)
At this year's VMworld, the news focused on making hybrid clouds and software-defined data centers a reality. However, many IT departments are still trying to get their server, storage and networking teams on the same page.
3. Research predicts 'explosive growth' in enterprise cloud projects – Archana Venkatraman (ComputerWeekly)
According to a study by TheInfoPro (a service arm of the analyst firm 451 Research), there will be an explosive growth of enterprise cloud computing projects over the next two years.
4. Don't expect Apple to unveil the iPad 5 or iPad mini 2 tomorrow – Ed Hardy (TabletPCReview)
Bad news Apple fans as it's expected that tomorrow's press event will be devoted entirely to its smartphone collection (iPhone 5S and iPhone 5C particularly) and not to its tablets.
5. Run IT as a business or just a business enabler? Tweet jammers discuss – Emily McLaughlin (SearchCIO)
In the most recent tweet jam, SearchCIO asked its participants if IT organizations should focus on running IT as a business or are the associated concepts invalid. As it turns out, there's no real answer.
---
September 4, 2013 3:45 PM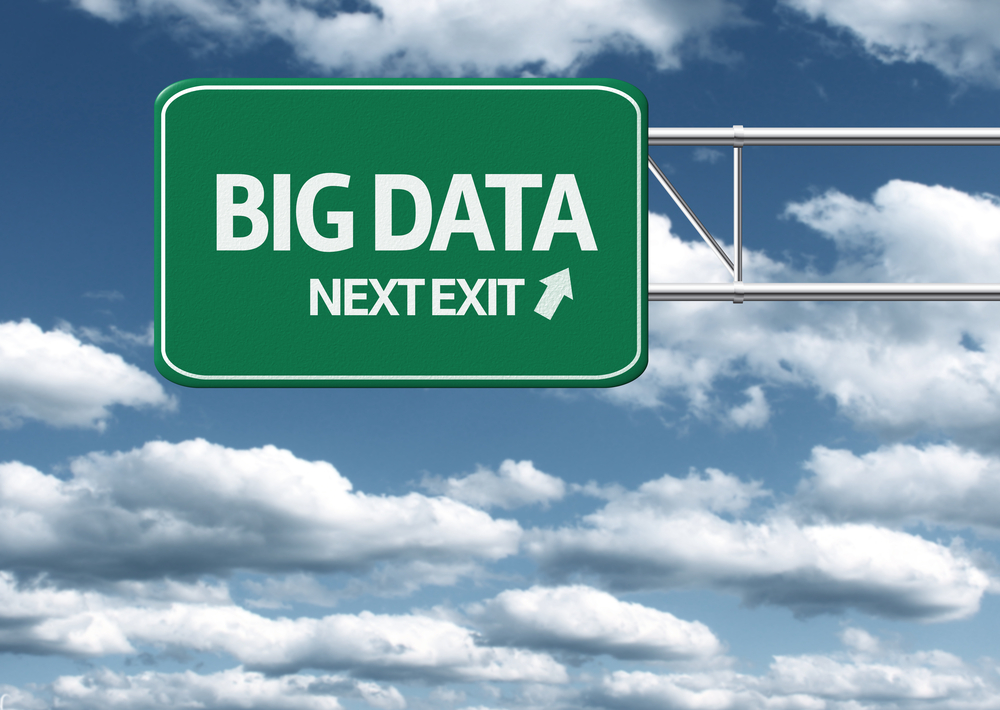 Big data image via Shutterstock
By James Kobielus (@jameskobielus)
Big data is not a volume fetish, though some cynics regard it as such. More context is better than less, when what you're doing is analyzing data in order to ascertain its full significance. Likewise, more content is better than less, when you're trying to identify all of the variables, relationships, and patterns in your problem domain to a finer degree of granularity.
The bottom line is this: more context plus more content usually equals more data. That's the central reason why big data can be a powerful analytics tool. To justify your investment in big-data technologies, you must have a clear sense for which analytical use cases can best achieve their objectives at greater scale. Big data's core applications are any scenarios where objectives can best be achieved at data volumes, velocities, and/or varieties beyond ordinary. See my IBM Big Data Hub blog from earlier this year for a detailed discussion of big data's core use cases.
Analytic algorithms are obviously essential to most models that distill big data. However, there's a growing industry consensus that, even at "small data" scales, incorporating more data into your models usually yields greater results than introducing newer, more complex, more arcane statistical algorithm.
This recent article by Garrett Wu presents a powerful argument for that point of view. His core thesis is: "having more data allows the 'data to speak for itself,' instead of relying on unproven assumptions and weak correlations."
In other words, having less data in your training set means that are exposing yourself to the following modeling risks. First, you are more likely to overlook some key predictive variables when you build your statistical model. Also, you are more likely to skew the model to non-representative samples. And you are more likely to find spurious correlations that would disappear if you had a more complete data sets revealing the underlying relationships (linear and non-linear, parametric or nonparametric) at work.
Accumulating more detail data, he argues, allows the data scientist to engage in explorations that "make fewer initial assumptions about the underlying model and let the data guide which model is most appropriate." By "detail data," he refers to the "attributes and interactions of entities—usually users or customers…preferences, impressions, clicks, ratings and transactions are all examples of detail data)." In other words, detail data provides, by definition, deeper context on the entities and relationships of interest.
Clearly, algorithms are important in data science, but they're the cart that must follow the data horse, rather than vice versa. You should be accumulating context–in the form of more detail data–in order to identify the most appropriate algorithmic modeling approach. These data-science practices are valid at any scale of data, big or small, that you're developing your model upon.
---