---
July 8, 2013 2:32 PM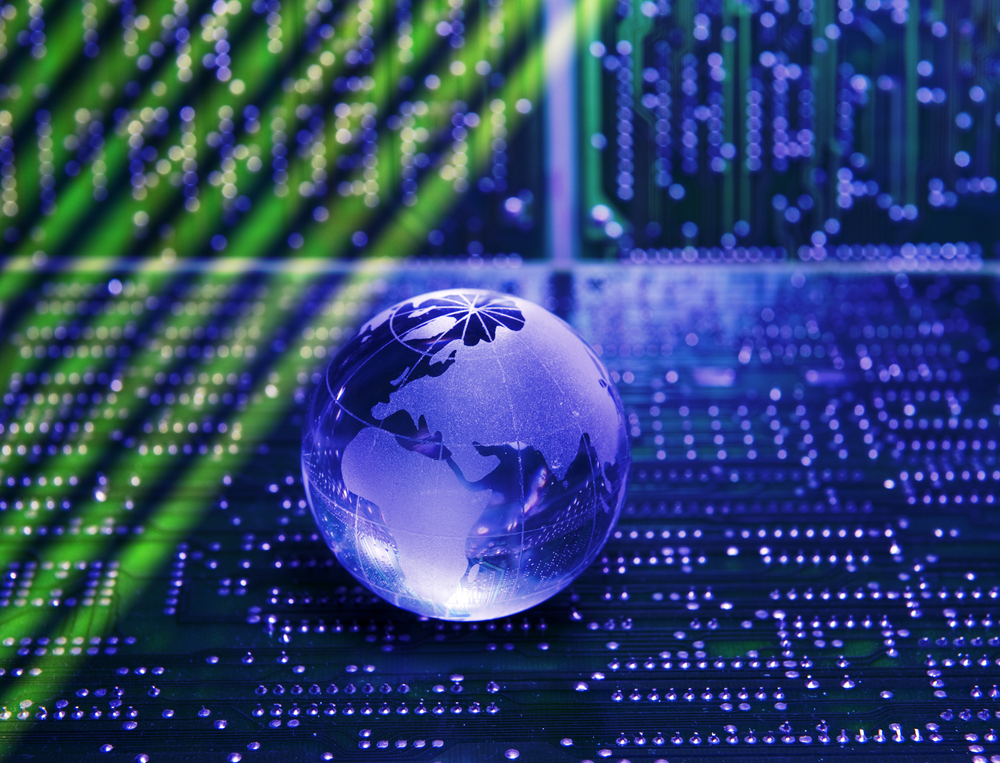 Internet of Things image via Shutterstock
By James Kobielus (@jameskobielus)
The Internet of Things (IoT) is one of big data's hottest new frontiers. IoT refers to the embedding of continuous Internet connectivity and addressability into a growing range of human artifacts, into the natural world, and even into our smartphones, appliances, and physical persons.
Stream computing, aka complex event processing (CEP), is the key high-velocity technology of the three-V'd big-data stool, and it's also the central pillar–though far from the only important technology–enabling IoT. Chief applications of IoT are all low-latency high-analytic, including real-time sensor grids, remote telemetry, self-healing network-computing platforms, medical monitoring, traffic management, hazard protection, emergency response, and security incident and event monitoring.
As the real-time event-notification bus of the online world, IoT depends critically on the core stream-computing services. Without an infrastructure that supports continuous real-time ingest, analysis, correlation, handling, and any-to-any routing of machine-generated information, IoT would not be practical. Just as important the IoT infrastructure must be capable of adding value-added stream-computing services such as ability to handle disparate relational and non relational data types; execution of advanced analytics against myriad media objects (e.g., images, audio, voice, VoIP, video); and scalability to support growing volumes of in-flight traffic without choking or slowing down.
IoT depends on stream computing, but stream computing has a much broader range of applications. In fact, the burgeoning digital media and entertainment arena depends on stream computing services. You might even make a credible case for stream computing being the pivotal glue tying together most of today's chief technology paradigms: big data, IoT, social, mobile, and cloud.
As befits its central importance in the new online world, the stream-computing market remains in constant flux. The technology has been around for a long time, as this recent article (http://ow.ly/mg5Lw) makes clear, but it's also evolving rapidly. It's such a well-established niche that most diversified solution providers–including IBM with InfoSphere Streams, have it in their portfolios, as do a wide range of niche vendors. It's a sufficiently robust market, in the sense that larger vendors continue to acquire established pure-plays (2 such acquisitions happened recently in a single week) while startups (e.g., http://bit.ly/14xlIvQ) enter to try their hand in the streaming end of hot spaces such as big data.
IoT's significance in the adoption of stream computing cannot be overstated. Guaranteed low latency is becoming the unstated expectation in every online interaction–whether it involves people, machines, or some combination–and only stream computing can deliver on that promise.
July 3, 2013 1:30 PM
We've all heard the rumors of Google's next big thing: Google Glass. As a wearable computer, Google Glass will display data and information for users in a hands-free format, which can access the Internet through voice commands. Charles Arthur, The Guardian's technology editor, recently had the chance to test out Google's latest innovation.
Tell us in the comments below if you think Google Glass will be a success or failure.
Disclaimer: All videos presented in the "YouTube IT Video of the Week" series are subjectively selected by ITKnowledgeExchange.com community managers and staff for entertainment purposes only. They are not sponsored or influenced by outside sources.
---
July 1, 2013 8:41 PM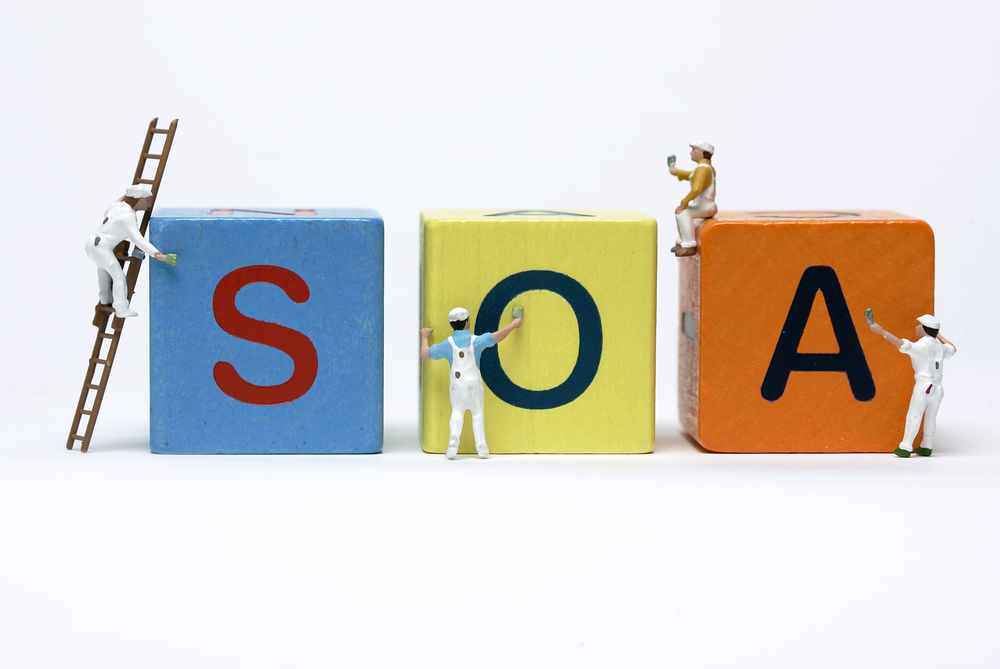 SOA image via Shutterstock
Did you miss the latest updates from the technology industry? Not to worry, here are 5 stories from around the TechTarget network for this week's roundup.
1. Why SOA applications are easy to migrate to cloud – Tom Nolle (SearchSOA)
As more enterprises look to move their applications to the cloud, Tom Nolle looks at the reasons why SOA applications are the easiest to migrate.
2. FTC mobile privacy guidelines put mobile ecosystem and CIOs on notice – Linda Tucci (SearchCIO)
With the new Federal Trade Commission guidelines on mobile data, Linda Tucci says CIOs should be on high alert and update their data privacy laws before it's too late.
3. Research: Indirect sales of IT products flat in 2012 – Lynn Haber (SearchITChannel)
Bad news for technology sales as The NDP Group Inc. reported IT sales remained flat for the third consecutive year at $58.5 billion, but the storage industry did see a big jump in sales with a 10.4% increase.
4. Acme Packet buy designed to enhance Oracle communications portfolio – Mark Fontecchio (SearchOracle)
Mark Fontecchio discusses Oracle's proposed multibillion-dollar purchase of the networking company Acme and the prospects of Oracle becoming a networking company itself.
5. Green information technology initiatives: How do you demonstrate ROI? – Editorial Staff (SearchCIO)
The SearchCIO editorial team and Twitter followers weighed in on several topics from around the IT industry including the question:  What green information technology efforts will shape the data center of the future?
---
July 1, 2013 2:25 PM
July image via Shutterstock
London and New York City…those are the two places to be in July as several big-time IT events are coming to each city. Check out if you can make the trip to either city.
1. TechTarget: Women in IT: Making a difference to the future of the UK's high-tech economy (July 4, London, England)
2. ENASE 2013 (July 4-6, Angers, France)
3. ICEIS 2013 (July 4-7, Angers, France)
4. Microsoft Worldwide Partner Conference 2013 (July 7-11, Houston, Texas)
5. Asigra Cloud Backup Partner Summit (July 8-10, Toronto, Canada)
6. Business4Better (July 9-10, London, England)
7. Gartner Application Architecture, Development & Integration Summit (July 22-23, Sydney, Australia)
8. Security Mobility Conference (July 23, New York, New York)
9. TechTarget: Desktop Virtualization 2013 Seminar (July 23, Dallas, Texas)
10. TechTarget: CW500 Club (July 24, London, England)
11. Wearable Tech Conference & Expo (July 24-25, New York, New York)
12. HTML5 Developers & Designers Conference (July 24-25, New York, New York)
13. mHealth+ Telehealth World Congress 2013 (July 24-26, Boston, Massachusetts)
14. TechTarget: The New Rules of Backup and Data Protection (July 25, Washington DC)
15. TechTarget: Desktop Virtualization 2013 Seminar (July 25, Toronto, Canada)
16. Gartner Application Architecture, Development and Integration Summit (July 26-27, Mexico City, Mexico)
17. Gartner Catalyst Conference (July 29-August 1, San Diego, California)
18. TechTarget: BriForum 2013 (July 30-August 1, Chicago, Illinois)
We'll be sharing IT events each month here on the Enterprise IT Watch blog. Got an event to add to our list? Let us know via Twitter (@ITKE) or email. Going to one of these events? Share your takeaways (and photos) with us!
---
June 26, 2013 9:28 AM
Remember John McAfee? You know…the founder of the McAfee software security company who was a murder suspect in Belize, faked a heart attack and now is back in the United States. Well, he's back in the spotlight once again by taking shots again his former company via a YouTube video that tells users how to uninstall the software he invented over 25 years ago.
Tell us in the comments below your thoughts on McAfee's attack on his former company.
Disclaimer: All videos presented in the "YouTube IT Video of the Week" series are subjectively selected by ITKnowledgeExchange.com community managers and staff for entertainment purposes only. They are not sponsored or influenced by outside sources.
---
June 24, 2013 3:54 PM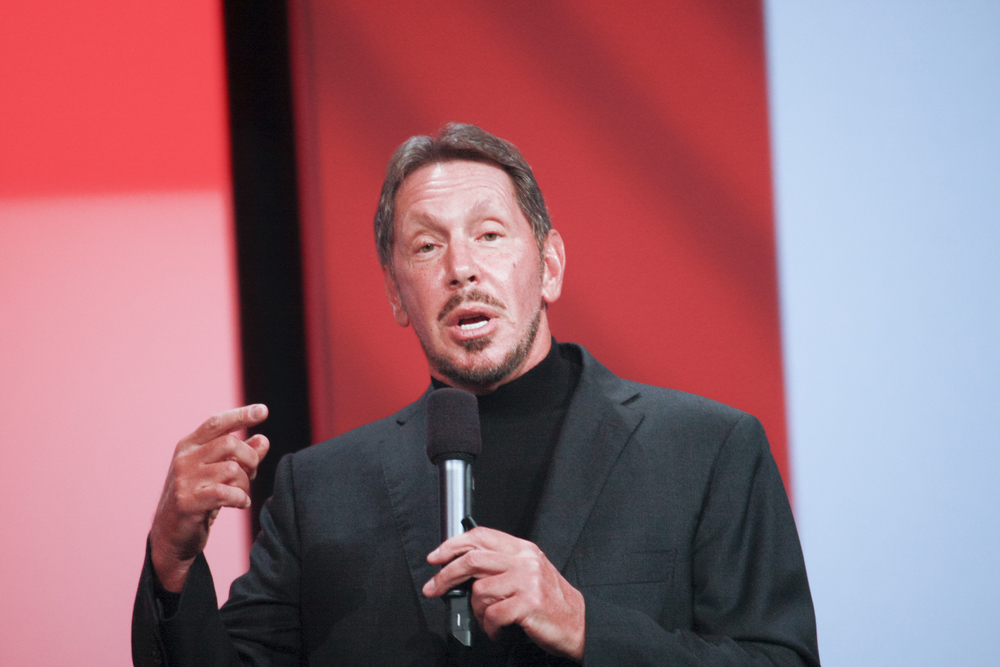 Oracle image via Shutterstock
Oracle, Red Hat, Microsoft…just some of the major players making headlines in this week's roundup. Check out why each company made news and share your thoughts in the comments below.
1. Americans concerned with potential patient data breach – Emily Huizenga (SearchHealthIT)
A recent Unisys security report covering the first half of 2013 revealed that 59% of Americans are concerned about a breach of patient data in healthcare organizations.
2. Oracle's 2013 revenue flat, operating profitability up – Brian McKenna (ComputerWeekly)
Good news and bad news for Oracle as the company reported its end of fiscal year 2013 revenue. Although the $37 billion in revenue is flat compared to 2012, it indicates a record operating margin of 47%.
3. Cloud security risks still an issue for CIOs, but change is in the air – Karen Goulart (SearchCIO)
Over the past few years, numerous surveys and studies have shown cloud security risks are the biggest barrier for CIOs to adopt the cloud. However, with some self-education and enlightened vendor response, Karen Goulart reports the move is now becoming easier.
4. Inside Red Hat Summit 2013 through the Twittersphere – Maxine Giza (SearchSOA)
With the Red Hat Summit just a week old, many experts and system administrators took to the Twitterverse to discuss the sights and scenes of the conference.
5. SQL Server 2014 all about big data, in-memory analytics and cloud – Mark Fontecchio (SearchSQLServer)
In the latest edition of SQL in Five, Mark Kromer, national platform architect at Microsoft, shares his general thoughts and favorite features of the upcoming SQL Server 2014.
---
June 19, 2013 11:37 AM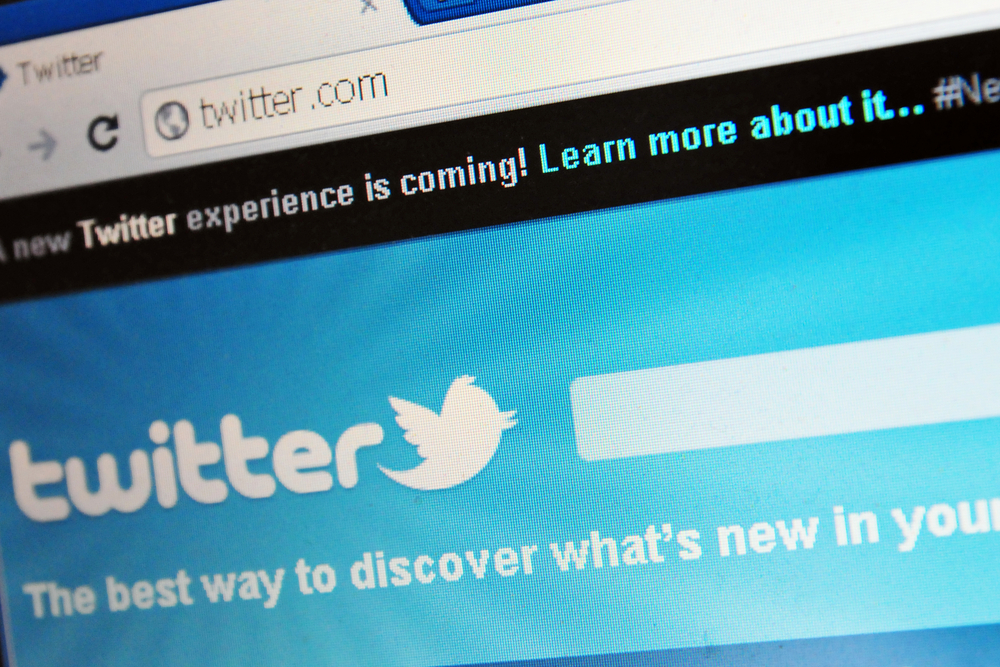 Twitter image via Shutterstock
From Windows 8 to Windows Phone, we've built a list of the top experts and professionals from across Twitter who share their knowledge on all things Microsoft. Ten of our favorites are listed below; tell us in the comments below if we left anyone off!
---
June 19, 2013 8:11 AM
Happy hump day! To give you a much needed push for the rest of the work week, ITKnowledgeExchange is kicking it 'old school' with one of the greatest scenes from the cult classic: Office Space.  (Word of advice: Don't mess up on your TPS reports)
What's your favorite part of the movie? Tell us in the comments below.
Disclaimer: All videos presented in the "YouTube IT Video of the Week" series are subjectively selected by ITKnowledgeExchange.com community managers and staff for entertainment purposes only. They are not sponsored or influenced by outside sources.
---
June 17, 2013 1:51 PM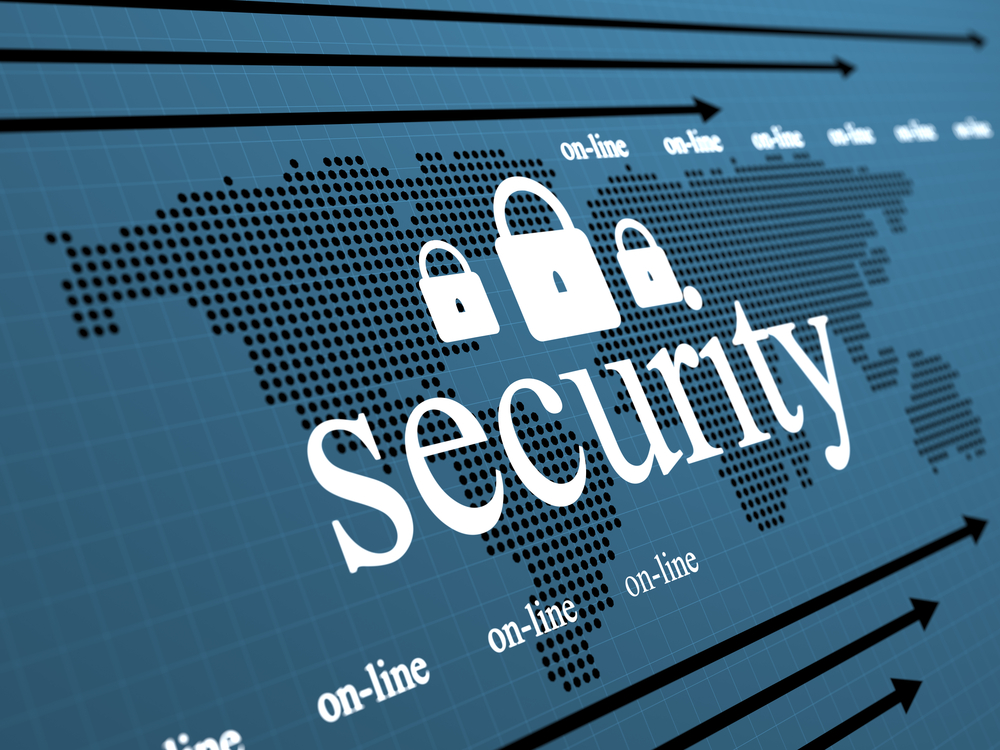 Data privacy image via Shutterstock
With all the hoopla continuing to surround the NSA scandal, cybersecurity and data privacy issues led the way in our weekly roundup. Check out what our writers had to say about the ongoing stories and more.
1. U.S. defense agencies' cloud transition yields better intelligence – Adam Hughes (SearchCloudComputing)
While making the transition from on-premises data centers to the public cloud may seem like a daunting task, U.S. defense agencies are learning the rewards outweigh the risks.
2. Red Hat Summit: Open source trends, cloud outlook, innovation and more – Anne Stuart (SearchCloudApplications)
As open-source enthusiasts came to Boston last week  for Red Hat's annual summit, they heard several insights, tips and highlights on several topics including: Innovation and open-source, cloud security and emerging cloud trends.
3. NSA surveillance leads to tighter data privacy policies – James Furbush (SearchConsumerization)
Following the recent revelation that the NSA collects massive amounts of data from various technology companies, many organizations have started to re-evaluate their data security policies.
4. Mullen: Cybersecurity threats demand leadership from Capitol Hill – Brandan Blevins (SearchSecurity)
At the 2013 Gartner Security and Risk Management Summit, former chairman of the Joint Chiefs of Staff Michael Mullen stressed the importance of leadership and accountability in the realm of national cybersecurity.
5. The Salesforce acquisition of ExactTarget: What to expect now – Lena Weiner (SearchCRM)
After Salesforce.com's $2.5 billion acquisition of the cloud-based marketing software company ExactTarget, experts are now wondering if the two companies (especially internal cultures) are a good fit for each other.
---
June 12, 2013 3:27 PM
Over the past few days, you've have heard all the stories on the recent scandal involving the NSA (National Security Agency). Well, to look at it from a funnier point of view, The Daily Show decided to give its opinion on the scrutinized government agency.
Tell us in the comments below your thoughts on the NSA scandal.
Disclaimer: All videos presented in the "YouTube IT Video of the Week" series are subjectively selected by ITKnowledgeExchange.com community managers and staff for entertainment purposes only. They are not sponsored or influenced by outside sources.
---