---
June 24, 2013 3:54 PM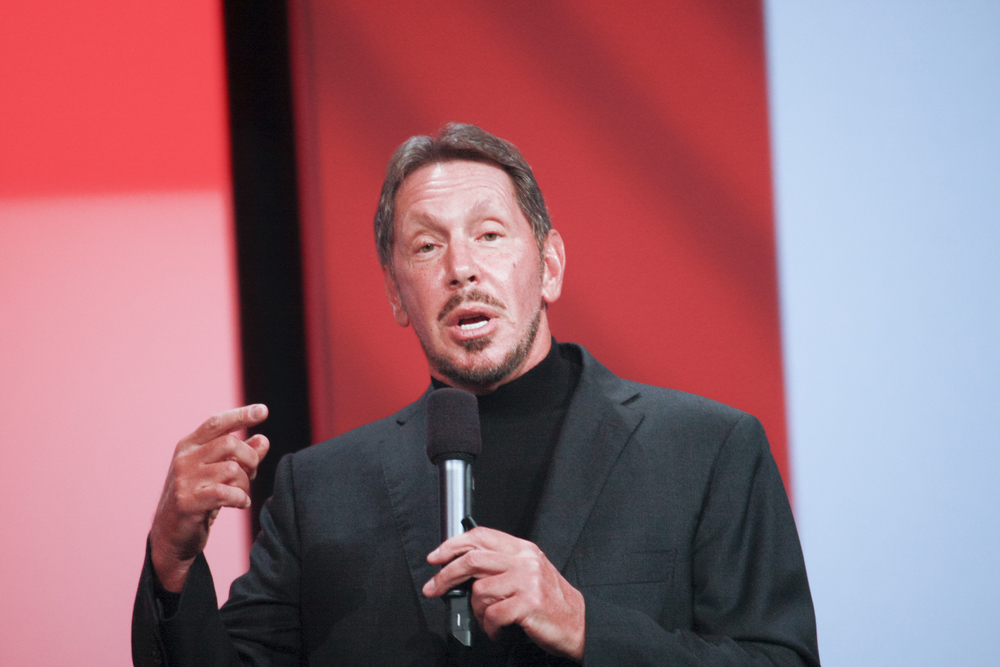 Oracle image via Shutterstock
Oracle, Red Hat, Microsoft…just some of the major players making headlines in this week's roundup. Check out why each company made news and share your thoughts in the comments below.
1. Americans concerned with potential patient data breach – Emily Huizenga (SearchHealthIT)
A recent Unisys security report covering the first half of 2013 revealed that 59% of Americans are concerned about a breach of patient data in healthcare organizations.
2. Oracle's 2013 revenue flat, operating profitability up – Brian McKenna (ComputerWeekly)
Good news and bad news for Oracle as the company reported its end of fiscal year 2013 revenue. Although the $37 billion in revenue is flat compared to 2012, it indicates a record operating margin of 47%.
3. Cloud security risks still an issue for CIOs, but change is in the air – Karen Goulart (SearchCIO)
Over the past few years, numerous surveys and studies have shown cloud security risks are the biggest barrier for CIOs to adopt the cloud. However, with some self-education and enlightened vendor response, Karen Goulart reports the move is now becoming easier.
4. Inside Red Hat Summit 2013 through the Twittersphere – Maxine Giza (SearchSOA)
With the Red Hat Summit just a week old, many experts and system administrators took to the Twitterverse to discuss the sights and scenes of the conference.
5. SQL Server 2014 all about big data, in-memory analytics and cloud – Mark Fontecchio (SearchSQLServer)
In the latest edition of SQL in Five, Mark Kromer, national platform architect at Microsoft, shares his general thoughts and favorite features of the upcoming SQL Server 2014.
June 19, 2013 11:37 AM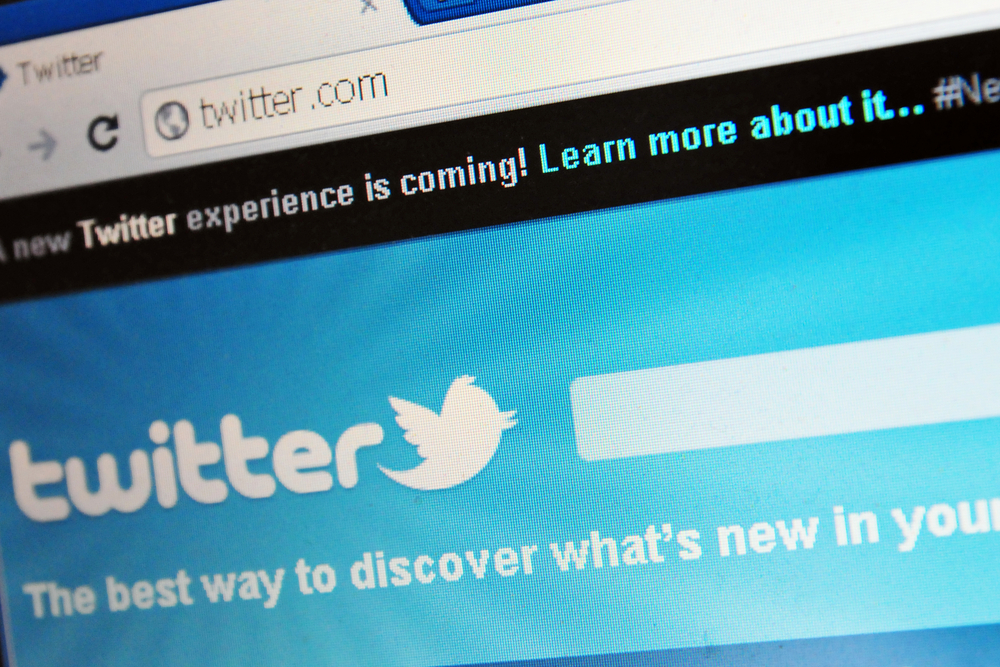 Twitter image via Shutterstock
From Windows 8 to Windows Phone, we've built a list of the top experts and professionals from across Twitter who share their knowledge on all things Microsoft. Ten of our favorites are listed below; tell us in the comments below if we left anyone off!
---
June 19, 2013 8:11 AM
Happy hump day! To give you a much needed push for the rest of the work week, ITKnowledgeExchange is kicking it 'old school' with one of the greatest scenes from the cult classic: Office Space.  (Word of advice: Don't mess up on your TPS reports)
What's your favorite part of the movie? Tell us in the comments below.
Disclaimer: All videos presented in the "YouTube IT Video of the Week" series are subjectively selected by ITKnowledgeExchange.com community managers and staff for entertainment purposes only. They are not sponsored or influenced by outside sources.
---
June 17, 2013 1:51 PM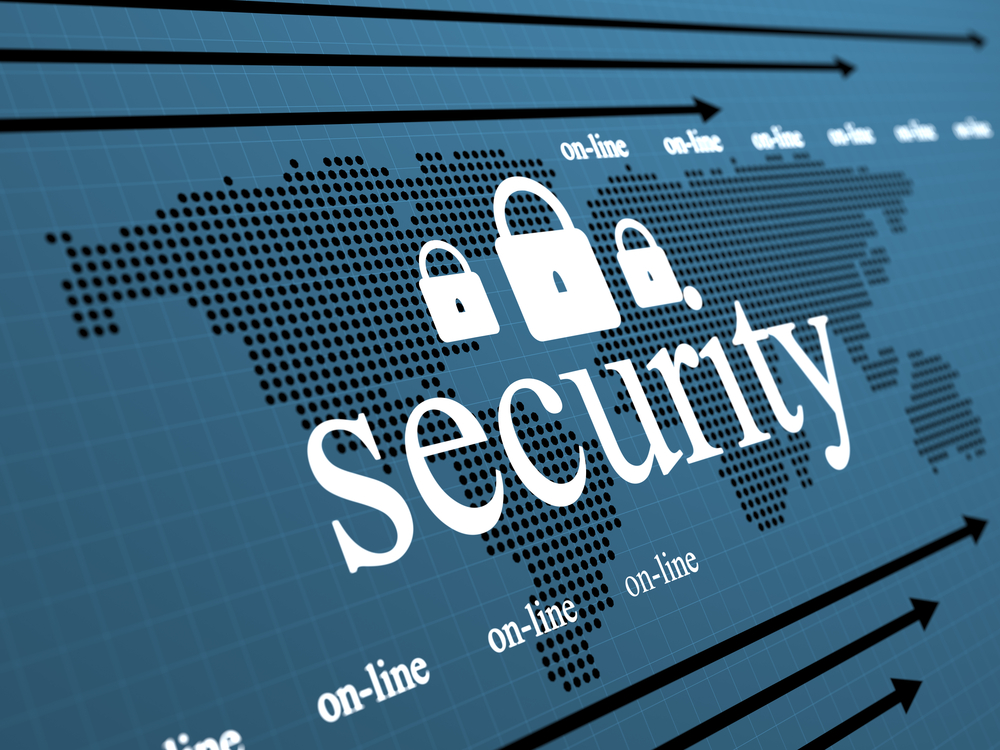 Data privacy image via Shutterstock
With all the hoopla continuing to surround the NSA scandal, cybersecurity and data privacy issues led the way in our weekly roundup. Check out what our writers had to say about the ongoing stories and more.
1. U.S. defense agencies' cloud transition yields better intelligence – Adam Hughes (SearchCloudComputing)
While making the transition from on-premises data centers to the public cloud may seem like a daunting task, U.S. defense agencies are learning the rewards outweigh the risks.
2. Red Hat Summit: Open source trends, cloud outlook, innovation and more – Anne Stuart (SearchCloudApplications)
As open-source enthusiasts came to Boston last week  for Red Hat's annual summit, they heard several insights, tips and highlights on several topics including: Innovation and open-source, cloud security and emerging cloud trends.
3. NSA surveillance leads to tighter data privacy policies – James Furbush (SearchConsumerization)
Following the recent revelation that the NSA collects massive amounts of data from various technology companies, many organizations have started to re-evaluate their data security policies.
4. Mullen: Cybersecurity threats demand leadership from Capitol Hill – Brandan Blevins (SearchSecurity)
At the 2013 Gartner Security and Risk Management Summit, former chairman of the Joint Chiefs of Staff Michael Mullen stressed the importance of leadership and accountability in the realm of national cybersecurity.
5. The Salesforce acquisition of ExactTarget: What to expect now – Lena Weiner (SearchCRM)
After Salesforce.com's $2.5 billion acquisition of the cloud-based marketing software company ExactTarget, experts are now wondering if the two companies (especially internal cultures) are a good fit for each other.
---
June 12, 2013 3:27 PM
Over the past few days, you've have heard all the stories on the recent scandal involving the NSA (National Security Agency). Well, to look at it from a funnier point of view, The Daily Show decided to give its opinion on the scrutinized government agency.
Tell us in the comments below your thoughts on the NSA scandal.
Disclaimer: All videos presented in the "YouTube IT Video of the Week" series are subjectively selected by ITKnowledgeExchange.com community managers and staff for entertainment purposes only. They are not sponsored or influenced by outside sources.
---
June 10, 2013 2:32 PM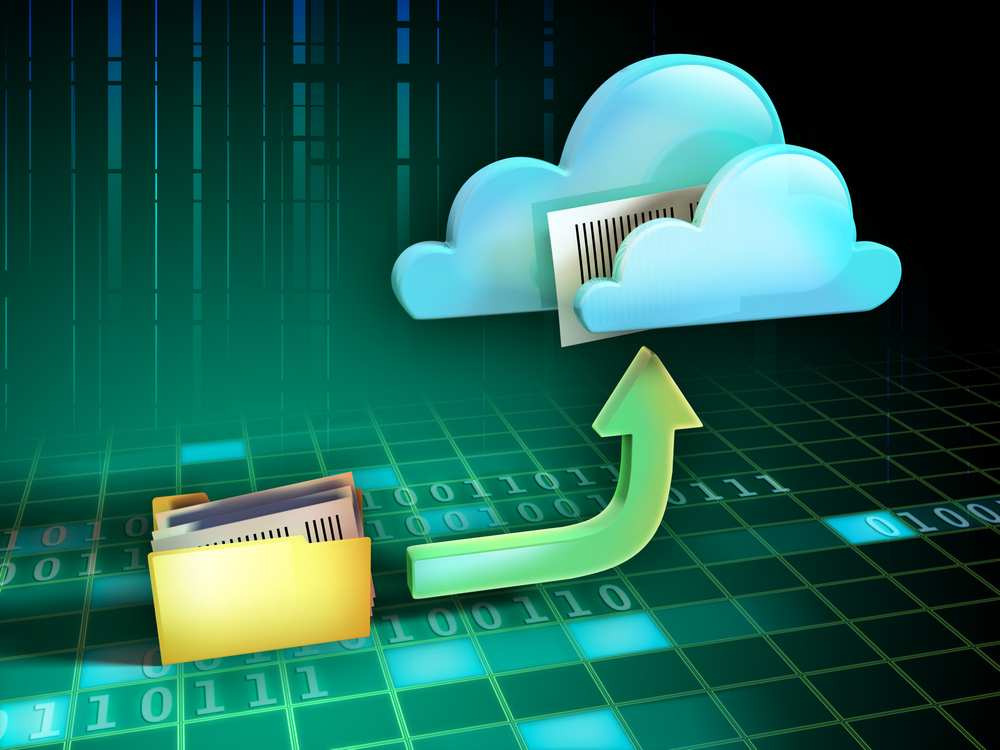 Cloud storage image via Shutterstock
From struggling storage sales to Facebook's 'Hate Speech' policy, the TechTarget writers covered some major controversies this week. Find out what the debates are all about and more in this week's roundup.
1. Are cloud storage sales to blame for storage slowdown? – Ellen O'Brien (SearchCloudStorage)
With data storage sales continuing to decline in 2013, there's a hot debate between experts over who's to blame: Cloud storage companies (Amazon) or other factors (economy).
2. Cisco pieces together together platform strategy for partners – Jessica Scarpati (SearchCloudProvider)
During her Cisco Partner Summit 2013 keynote address, CTO Padmasree Warrior explained how the company's new open platform strategy could benefit provider partners.
3. CFO survey finds interest in analytics and cloud on the rise – Emma Snider (SearchFinancialApplications)
In a recent survey by Longitude Research (commissioned by Oracle and Accenture), CFOs said they were keen to invest more in cloud, mobile and big data technology in the next few years while spending less on IT infrastructure.
4. Windows 8.1 security, management enhancements entice enterprise IT – Diana Hwang (SearchEnterpriseDesktop)
Even though Microsoft 'missed the boat' in delivering a strong enterprise message for Windows 8, Diana Hwang wonders if it can win over enterprises with security enhancements and other features in Windows 8.1.
5. #Compliance: Facebook hate speech policy draws praise, criticism – Editorial staff (SearchCompliance)
Facebook made major news last week as its hate speech policy drew much online controversy, with some praising the move while others saying it violates free speech. What do you think?
---
June 5, 2013 2:39 PM
From a GPS telling you to go the wrong way to your iPhone/Android auto correcting with the wrong word, technology always finds a way to annoy us at some point of the day. Well, the writers at BuzzFeed wanted to take it one step further by giving us the top 10 ways technology drives us insane.
Tell us in the comments below on what's #1 on your list.
Disclaimer: All videos presented in the "YouTube IT Video of the Week" series are subjectively selected by ITKnowledgeExchange.com community managers and staff for entertainment purposes only. They are not sponsored or influenced by outside sources.
---
June 5, 2013 11:35 AM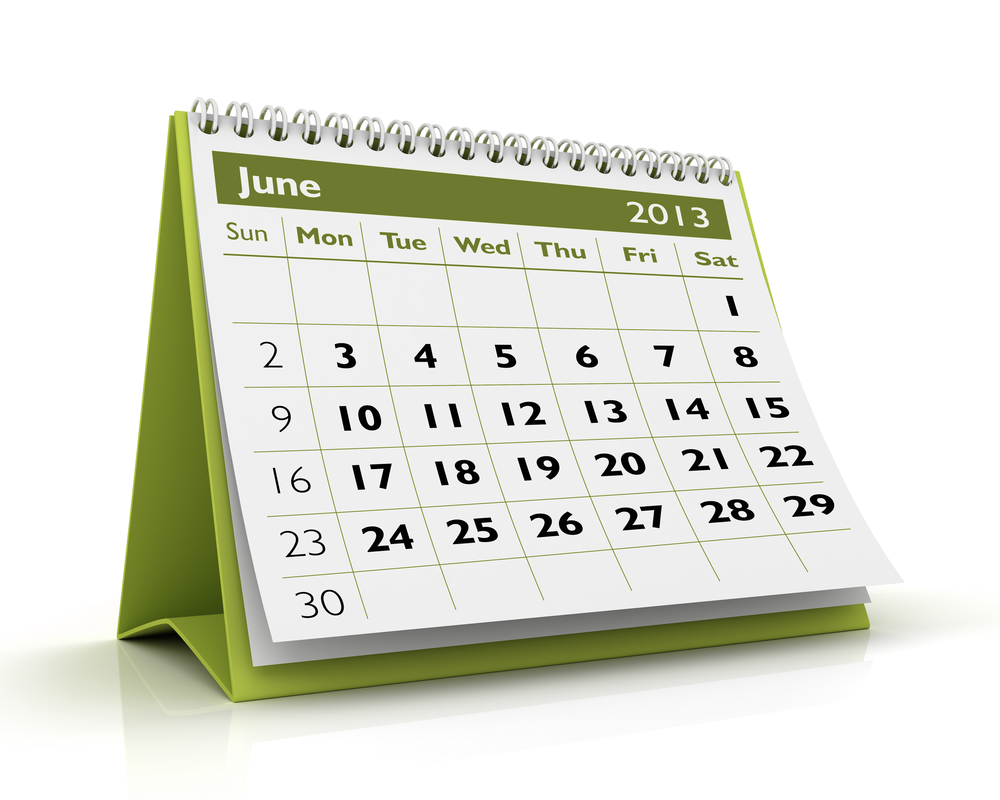 June image via Shutterstock
From San Francisco to New York City and all the way to London, the summer IT conference schedule is beginning to heat up. Check out our calendar below to see if you can attend any of these hot events.
1. IBM Innovate 2013 (June 2-6, Orlando, Florida)
2. Microsoft TechEd 2013 (June 3-6, New Orleans, Louisiana)
3. Gartner CRM Summit 2013 (June 5-6, London, England)
3. Marketplace LIVE 2013 (June 6, New York, New York)
4. TechTarget: Network Virtualization: How SDN is Changing the Game (June 6, San Francisco, California)
5. 12th International Cloud Computing Expo (June 10-13, New York, New York)
6. Gartner Security & Risk Management Summit (June 10-13, National Harbor, Maryland)
6. Red Hat Summit (June 11-14, Boston, Massachusetts)
7. HostingCon 2013 (June 17-19, Austin Texas)
8. TechTarget: The New Rules of Backup and Data Protection (June 18, Seattle, Washington)
9. TechTarget: CW500 Security Club (June 19, London, England)
10. BIS 2013 – 16th International Conference on Business Information Systems (June 19-20, Poznan, Poland)
11. TechTarget: The New Rules of Backup and Data Protection (June 20, San Francisco, California)
12. Cisco Live (June 23-27, Orlando Florida)
13. Mobile Commerce World 2013 (June 24-26, San Francisco, California)
14. TechTarget: BI Leadership Dinner Series (June 25, Boston, Massachusetts)
15. TechTarget: The New Rules of Backup and Data Protection (June 25, San Diego, California)
16. Telecom Exchange (June 26, New York, New York)
17. TechTarget: CW500 Club (June 26, London, England)
18. 5th Annual Cloud World Forum (June 26-27, London, England)
19. TechTarget: Desktop Virtualization 2013 Seminar (June 27, Denver, Colorado)
We'll be sharing IT events each month here on the Enterprise IT Watch blog. Got an event to add to our list? Let us know via Twitter (@ITKE) or email. Going to one of these events? Share your takeaways (and photos) with us!
---
June 4, 2013 9:23 AM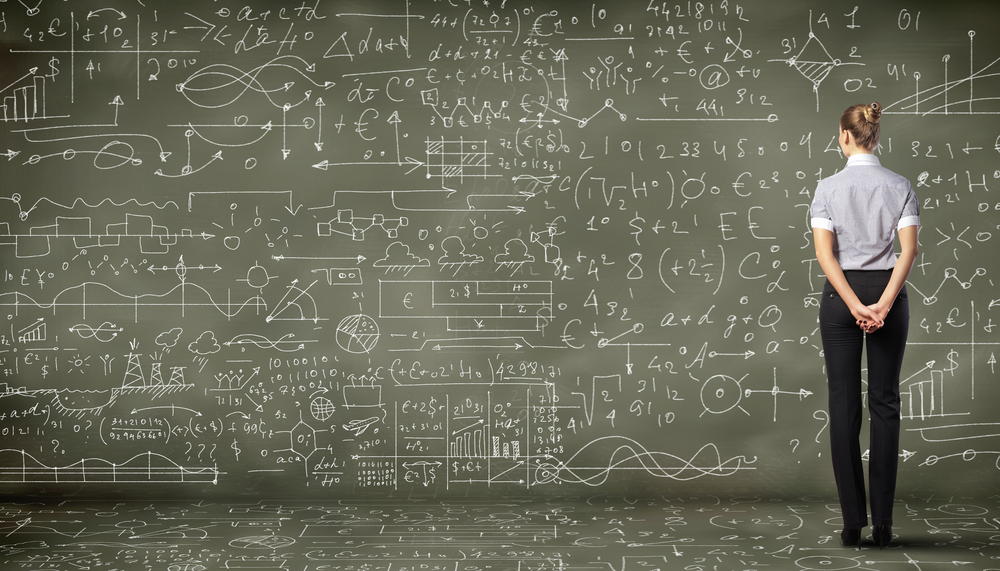 Data science image via Shutterstock
By James Kobielus (@jameskobielus)
Data science is a substantial body of skills and practices. It is certainly a profession in the broadest sense of the term, what Merriam-Webster defines as a "calling requiring specialized knowledge and often long and intensive academic preparation."
But is data science, or should it become, a profession in the more narrow sense debated in this recent article? That sense, as stated in the first paragraph, involves having "a code of professional conduct and self-regulation." In other words, the debaters define a "profession" as essentially what doctors, lawyers, and certified public accountants belong to in most advanced societies. If you don't certify in some formal way in your jurisdiction, you can't legally practice your chosen profession.
I really don't think we should regulate data science as a profession. There is a big difference between data science and the aforementioned regulated professions. The primary difference is that data scientists–like the other fields to which it's akin–rarely provide personal services to the general public. In other words, data scientists seldom render services for which the consumer-protection safeguards associated with strict certifications might be necessary. Data scientists are usually either paid employees who only do work for their employers, or are contractors who serve the needs of private or public-sector clients.
Yes, of course, organizations trust that their data scientists know their field and apply its practices with integrity. But the standard free-market mechanisms (e.g., employment contracts, firing with cause, etc.) are usually sufficient to weed out the non-performing or dishonest data scientists.
Those who argue for data science to become a certified, self-regulating profession with an official code of conduct tend to seize on privacy protection as the compelling issue. But none of them can ever point to examples of rogue, dishonest, or unscrupulous data scientists who run amok and abuse some ill-defined public trust. Usually, the main culprit is not the data scientists themselves but the business decision makers who direct them to engage in intrusive target marketing and other practices that may step over a privacy line.
Formal certification of data scientists would be regulatory overkill. Also, as someone noted in the article, legal certification requirements tend to create artificial entry barriers, inflate prices, and stifle innovation in the regulated industry. None of that would be in the public's best interests.
---
June 3, 2013 2:39 PM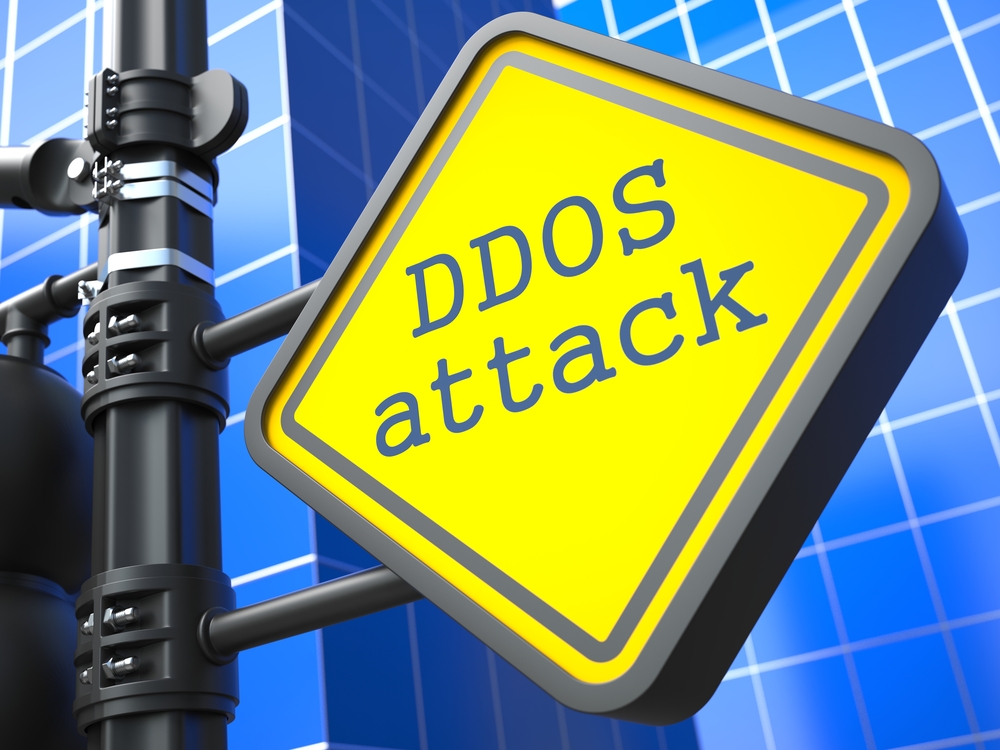 DDoS image via Shutterstock
Last week the terms SoMoClo, Open Source Switches and Project Blitzkrieg all forced their way into our collective consciousness.  Find out why these topics and others are of such importance by reading this week's roundup!
1. Get to know SoMoClo: Social, mobile and cloud technologies – Colin Steele (SearchConsumerization)
SoMoClo refers to social, mobile and cloud technologies, but that's just the simple definition. SoMoClo is a movement, and IT has to meet it head on.
2. Facebook talks about Open Compute's open source switch project – Shamus McGillicuddy (SearchNetworking)
Facebook execs Frank Frankovsky and Najam Ahmad discuss why Open Compute is designing a switch that's open source.
3. How enterprises can prepare for Project Blitzkrieg-style DDoS attacks – Nick Lewis (SearchSecurity)
Expert Nick Lewis offers security measures that enterprises, particularly financials, can utilize to fend off Project Blitzkrieg-style DDoS attacks.
4. Microsoft updates its hybrid cloud with Windows Server 2012 R2 – Cliff Saran (ComputerWeekly)
To encourage developers to build hybrid cloud applications, Microsoft is offering up to $150 per month of Azure services to people running Visual Studio.
5. New BI stack tackles data load at Boston Children's hospital – Jack Vaughan (SearchDataManagement)
Boston Children's Hospital upgraded its business intelligence architecture to boost enterprise reporting, a move that also required retraining users.
---