---
November 18, 2013 8:52 AM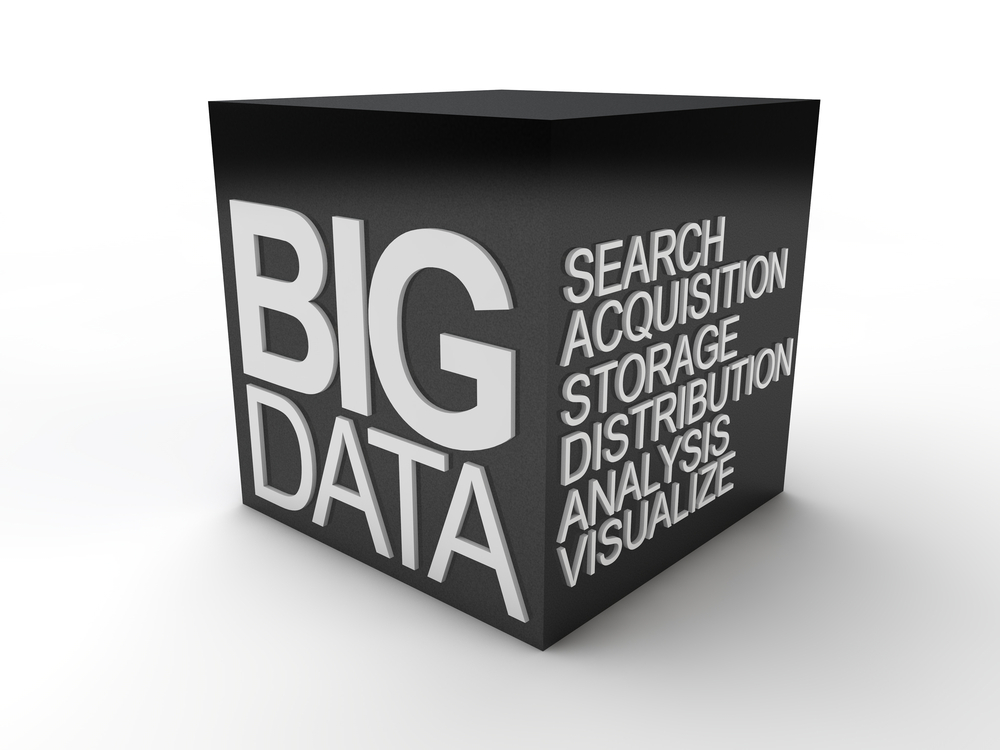 Big data image via Shutterstock
Data, data, data….from big data to the 'Internet of Things', TechTarget writers were in a 'data' mood in this week's roundup. Find out why here.
1. Taming the big data analytics tiger – Jack Vaughan (SearchDataManagement)
During IBM Information On Demand 2013, data leaders said big data has unlimited potential but needs better training, data governance and analytics skills.
2. 'Internet of Things' data deluge to impact data centers, IT market – Bridget Botelho (SearchDataCenter)
The 'Internet of Things' holds enormous business value, but the data deluge that comes with it could be a problem for data center managers. Here's why.
3. AWS customers get advice from the trenches on cloud security – Beth Pariseau (SearchCloudComputing)
Last week at re:Invent, Amazon recently released a new API for audit logging but enterprise customers want more as they continue to prioritize cloud security.
4. The best smartphone for the road warrior – Adama Brown (Brighthand)
Do you rely on your smartphone for hours at a time while away from home or the office? If so, what model should you get? The Brighthand staff examine the top choices for the road warrior and pick a winner.
5. Competitors on Cisco SDN strategy: Is hardware really the answer? – Rivka Gewirtz (SearchSDN)
Competitors are blasting the new Cisco SDN technology from Insieme Networks, calling it unnecessarily hardware-driven, lacking in standards, late to market and, most notably, noninteroperable, even with Cisco's existing equipment.
November 11, 2013 2:37 PM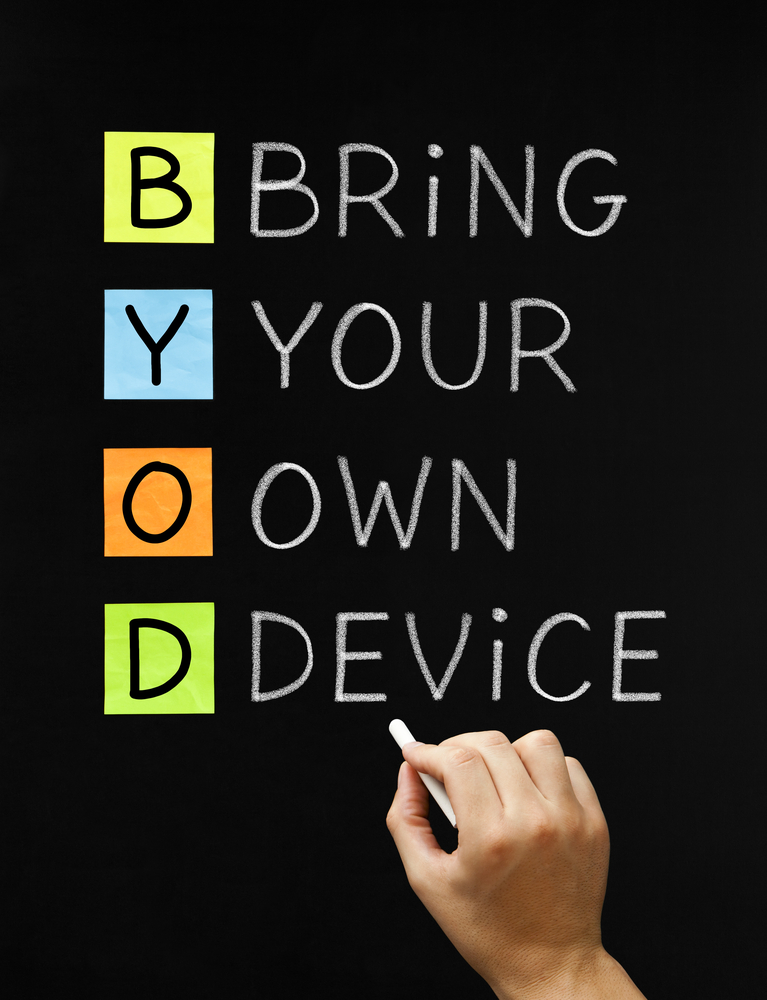 BYOD image via Shutterstock
Is BYOD in full effect? Will Microsoft's social networking push be a success? Consumerization seemed to be the highlight in this week's roundup. Find out why.
1. Microsoft social networking push begins with Yammer in Office 365 – Diana Hwang & Jake O'Donnell (SearchConsumerization)
Microsoft continues its push away from the declining PC market by strengthening its cloud and browser-based components by integrating Yammer into Office 365. Will the company's strategic enterprise social networking plan work? The industry is undecided.
2. BYOD trend in full effect despite privacy, legal concerns – Colin Steele (SearchConsumerization)
Bottom line: BYOD is here to stay. That's what speakers and attendees came with during last week's Consumerization of IT in the Enterprise forum, despite privacy and security issues.
3. Overhead on Twitter: What folks have to say about the new Cisco ACI – Michelle McNickle (SearchSDN)
After Cisco announced the release of its data center SDN technology last week (along with the $863 million acquisition of Insieme), IT professionals and experts took to Twitter to share their opinions on the announcements.
4. iPad cash registers: Coming to a store near you? – Jacqueline Emigh (TabletPCReview)
Whether you're heading to a coffee shop or a major chain store (like JC Penney), you might start coming across an iPad – or some other mobile device – decked out at the cash register.
5. IBM Information on Demand: Mills unveils new big data analytics tools – SearchDataManagement Editorial Staff (SearchDataManagement)
SearchDataManagement's Jack Vaughan talks about the latest news and expert big data advice to come out of the IBM Information on Demand conference.
---
November 8, 2013 1:46 PM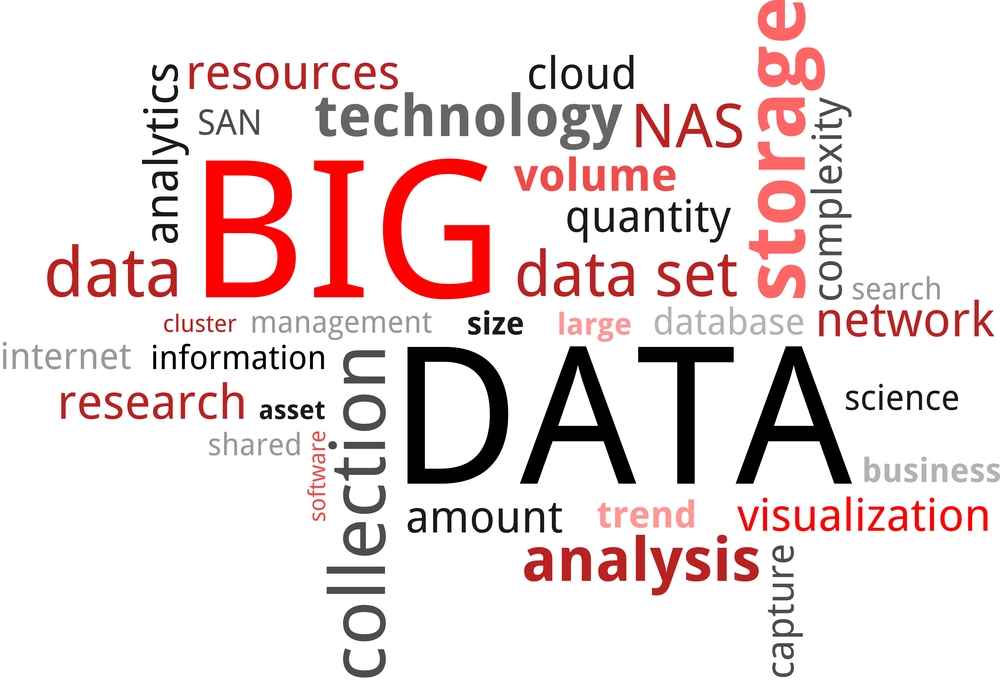 Data science image via Shutterstock
By James Kobielus (@jameskobielus)
Scientific discovery is a shared resource of the human race. Though it's extraordinarily competitive, science doesn't truly produce shared new understandings of empirical reality if researchers hold any aspect of their work close to the vest in perpetuity. Science can only advance if researchers share all the data, assumptions, methodologies, hypotheses, findings, and constraints behind their insights. If nothing else, all of this must be on collective table in order for independent verification, replication, analysis, and review to take place throughout the scientific community.
Big scientific projects that involve many distributed researchers usually produce massive amounts of observational data. They may also require massive amounts of reference data in order to serve as input, reference, context, and control on their findings. Ideally, all previously gathered, relevant research data should be at the disposal of researchers exploring some new hypothesis, or simply attempting verification of others' work.
An Internet-centric commitment to radical openness has transformed the global scientific establishment over the past decade. One of the most noteworthy initiatives is the Public Library of Science (www.plos.org), which its website describes as a "nonprofit publisher and advocacy organization with a mission of leading a transformation in scientific and medical research communication. Every article we publish is open-access – freely available online for anyone to use – which benefits everyone, from researchers, educators, and patient advocates to funders, policymakers, and the public."
Another interesting effort in open science is Corral, an initiative hosted at the Texas Advanced Computing Center (TACC), which maintains around 100 scientific research collections that are open and freely available to researchers everywhere. As described in this recent article (http://ow.ly/pLIdT ), Corral provides reference data sets in archaeology, biology, ecology, natural history, political science, space science, zoology, and other fields. Corral supports high-volume storage and open sharing of research data sets and findings in diverse scientific disciplines.
Crowdsourcing of data science, in online marketplaces such as Kaggle and TopCoder, is yet another indicator that the culture of modern science is blossoming through the synergies of openness. Check out my recent blog for a discussion of the layers of openness that you need in your big-data analytics initiatives.
If you wish to accelerate the brilliance of the world community, open access to data science expertise is just as important as open access to data.
---
November 4, 2013 2:06 PM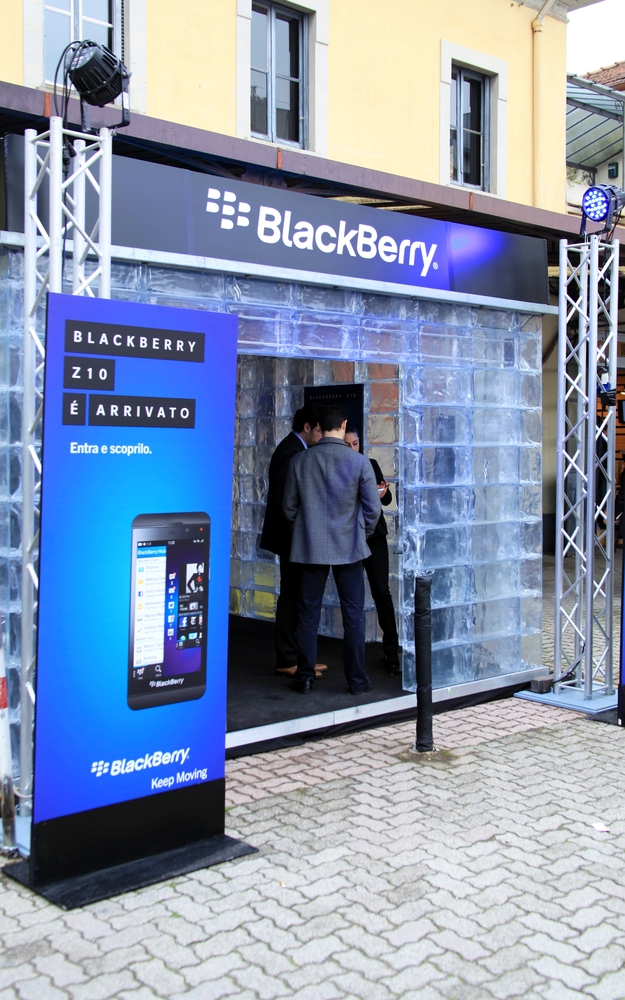 BlackBerry image via Shutterstock
Are we finally seeing the end of the once-great smartphone giant BlackBerry? Our TechTarget writers discuss this question and more in this week's roundup.
1. BlackBerry shops abandon ship, weigh enterprise mobile device options – Jake O'Donnell (SearchConsumerization)
With uncertainly surrounding BlackBerry's future, many IT professionals and analysts are looking for different enterprise mobile device alternatives to suit their business needs.
2. Hurricane Sandy bucket brigade leader reflects on data center uptime – Alex Barrett (SearchDataCenter)
One year after Hurricane Sandy ripped through the East Coast, Peer 1's bucket brigade leader reflects on data center uptime and disaster preparedness.
3. Apple profits down, iPhone sales up in Q4 earnings report – Jeff Dunn (TechnologyGuide)
In a good news / bad news scenario for Apple, the company issues its latest earnings report for its Q4 2013 period and while the results are highly lucrative, it's slightly more mixed than usual.
4. Next-generation security trends for 2014 and beyond – Emily McLaughlin (SearchCIO)
During SearchCIO's October tweet jam, CISOs and security leaders discussed how they plan to deal with imminent security threats and next-generation security trends for 2014.
5. SoftLayer users say choice over IBM SmartCloud Enterprise was easy – Beth Pariseau (SearchCloudComputing)
After IBM confirmed it will shut down the IBM SmartCloud Enterprise service as of January 31st in favor of SoftLayer, many SoftLayer customers say it's no surprise the company made the choice it did.
---
October 31, 2013 11:01 AM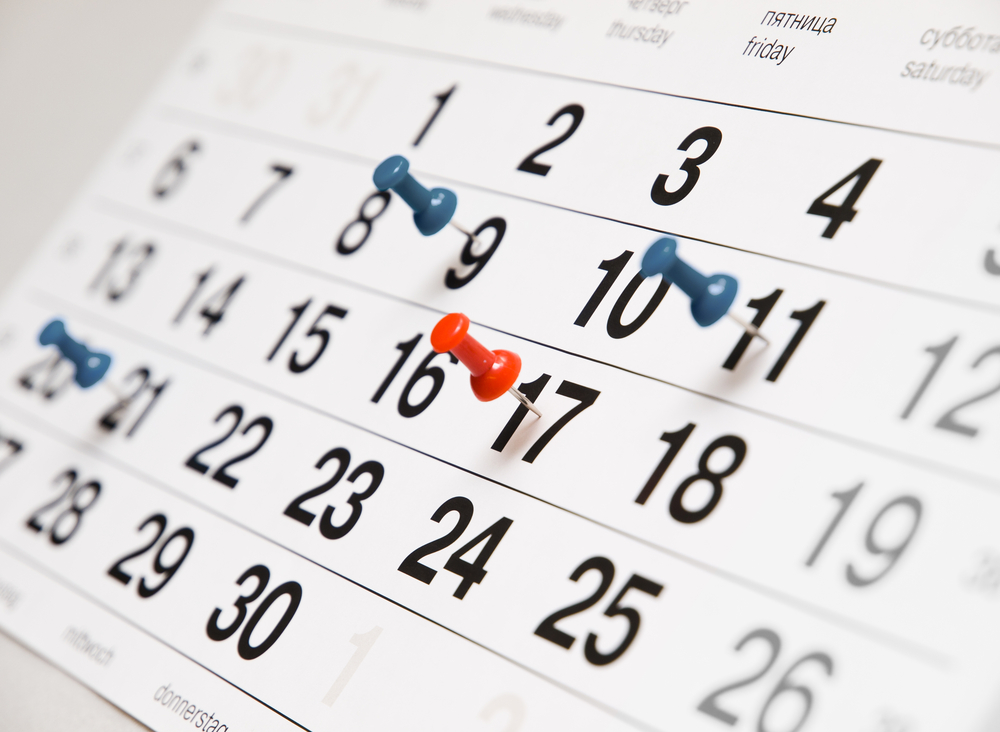 Calendar image via Shutterstock
Feel like taking a trip to the West Coast? November is the month to be in California as there are several top IT events in the Golden state. Check out our calendar to see if you can make the trip.
1. IBM InformationOnDemand 2013 (November 3-7, Las Vegas, Nevada)
2. TechTarget: CW500 Club (November 6, London, England)
3. Security and Privacy Intelligence for Healthcare (November 6-7, Washington D.C.)
4. Data Intelligence for Healthcare (November 6-7, Washington D.C.)
5. TechSelect Fall Partner Conference (November 6-9, Beverly Hills, California)
6. TechTarget: Action! Configuring Storage for Media & Entertainment Applications (November 7, New York, New York)
7. TechTarget: Desktop Virtualization 2013 Seminar (November 7, New York, New York)
8. Gartner Symposium ITxpo 2013 (November 10-14, Barcelona, Spain)
9. HTG Peer Group Meetings (November 11-13, Orlando, Florida)
10. UC Berkeley CIO Institute (November 11-13, Berkeley, California)
11. Android Developer Conference (November 12-15, San Francisco, California)
12. ConnectWise IT Nation (November 13-15, Orlando, Florida)
13. TechTarget: Modern Infrastructure (November 14, Chicago, Illinois)
14. TechTarget: The Consumerization of IT (November 14, Atlanta, Georgia)
15. Ingram Micro Public Sector SLED Summit (November 14-15, Austin, Texas)
16. Healthcare IT Summit (November 17-20, Palm Springs, California)
17. 2013 Fall Varnex Conference (November 17-20, San Diego, California)
18. Gartner Identity & Access Management Summit (November 18-20, Los Angeles, California)
19. Dreamforce '13 (November 18-21, San Francisco, California)
20. Government Big Data Symposium (November 19-20, Washington D.C.)
21. Software Telco Congress (November 20-21, Santa Clara, California)
22. TechTarget: Desktop Virtualization 2013 Seminar (November 21, San Diego, California)
---
October 28, 2013 12:04 PM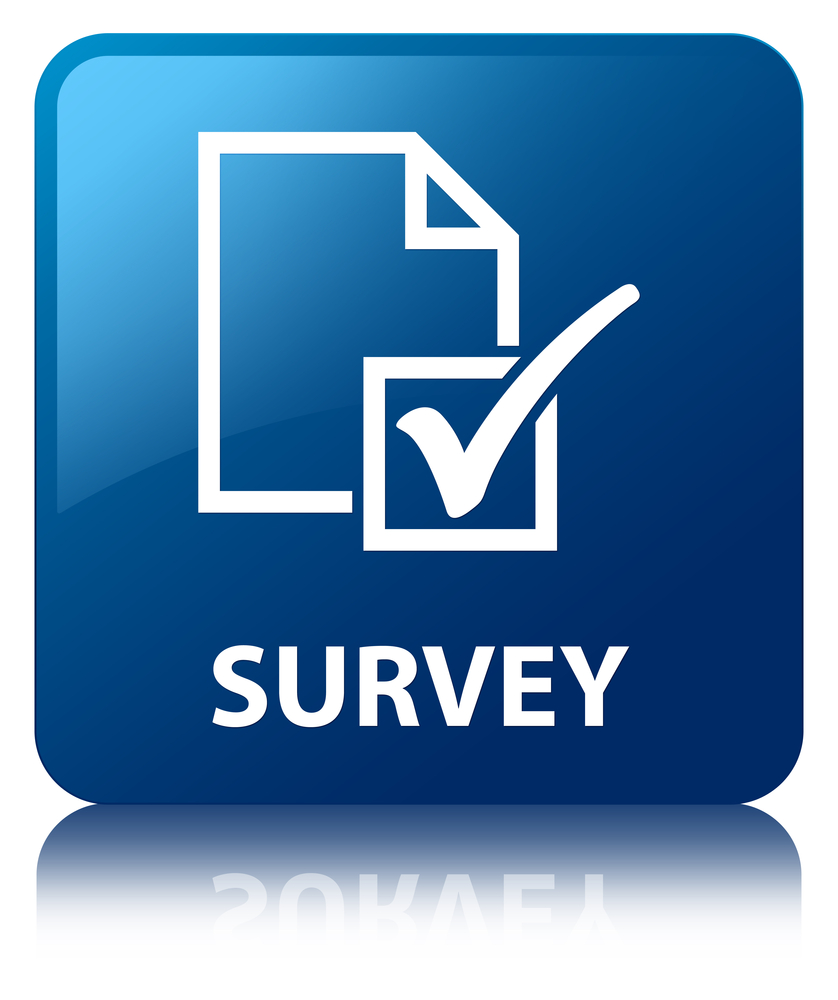 Survey image via Shutterstock
Survey says! Several surveys discussed important IT topics last week including cloud computing and the ever-continuing NSA controversy. Here's what our TechTarget writers had to say about it in this week's roundup.
1. #Compliance: NSA data gathering results in foreign relations fallout – SearchCompliance staff (SearchCompliance)
The controversy surrounding U.S.-based online surveillance continues as many people to the Twitterverse to voice criticism of the NSA's data-gathering activities and to question the logic of spying on countries that are considered U.S. allies.
2. Capital markets set to increase cloud investment, predicts Ovum – Archana Venkatraman (ComputerWeekly)
According to the analyst firm Ovum, both the buy side and sell side of the capital markets are set to increase their IT spending on cloud computing services, while other financial market firms will increase their spending on IT infrastructures.
3. Survey: IT's cloud, BYOD policies don't deter Gen Y use – Brandan Blevins (SearchSecurity)
While IT security policies may seem like the most logical way to govern BYOD and cloud usage, a newly released survey shows that "Generation Y" are increasingly willing to skirt such policies to use their own devices / cloud services.
4. Microsoft sold $400 million worth of Surface tablets last quarter – Ed Hardy (TabletPCReview)
Even though Microsoft didn't reveal how many tablets it sold last quarter, the company did say it took on $400 million from sales of the Surface Pro and Surface RT.
5. Enterprises heat up for OpenStack Havana features, anticipate Icehouse – Beth Pariseau (SearchCloudComputing)
IT professionals from large-scale shops gathered online this week to discuss their experiences with the new OpenStack Havana release, as well as what to expect from next year's version, titled Icehouse.
---
October 24, 2013 3:13 PM
Over the past few weeks, consumers have been buying Apple's latest smartphone innovations in record numbers. In fact, the company sold over 9 million units of the iPhone 5S in its first weekend of release. Find out how Apple plans to improve other products you love in this parody commercial.

Disclaimer: All videos presented in the "YouTube IT Video of the Week" series are subjectively selected by ITKnowledgeExchange.com community managers and staff for entertainment purposes only. They are not sponsored or influenced by outside sources.
---
October 21, 2013 9:36 AM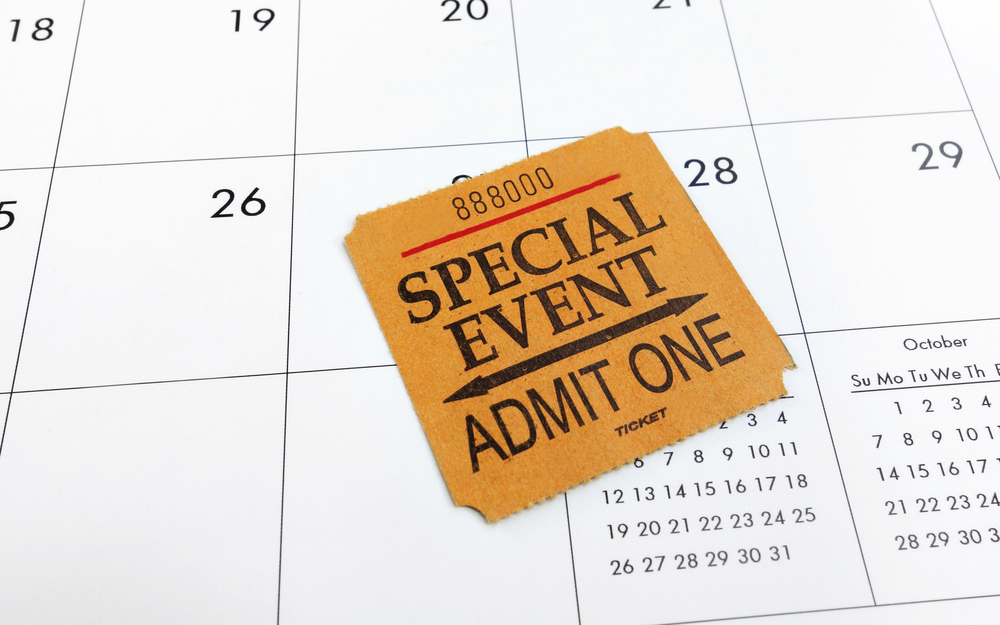 IT events image via Shutterstock
Between SAP TechEd 2013 and the ISSA International conferences, the TechTarget writers are traveling all over the world to cover the best IT events. And we have their stories in this week's roundup.
1. Attendees heading to SAP TechEd 2013, looking for answers – Todd Morrison (SearchSAP)
With SAP TechEd getting prepared to get underway on Tuesday, developers, programmers and other IT professionals are hoping to hear more information about newer products, from SAP HANA to SAP Fiori.
2. ISSA conference attendees talk identity systems and security roadmap – Emily McLaughlin (SearchCompliance)
During last week's 2013 ISSA International Conference, the SearchCompliance covered several sessions on a number of cybersecurity topics including access management, security roadmap development and identity systems.
3. IT pros call out Healthcare.gov for lack of cloud computing prowess – Beth Pariseau (SearchCloudComputing)
Many IT experts believe that the launch of Healthcare.gov this month was hurt by a byzantine, "old-school" infrastructure. The question now becomes: Could cloud computing have solved the site's performance issues?
4. 10 key Windows 8.1 features: Start button, better search & more – Jacqueline Emigh (NotebookReview)
As of last Thursday (October 17th), the final version of Windows 8.1 was finally released with hundreds of new features including the return of the infamous "Start" button and SkyDrive integration.
5. Gartner: Low-cost devices set to dominate worldwide market – Alex Scroxton (ComputerWeekly)
Due to content consumption models and buying habits, low-priced smartphones, tablets and ultramobile hybrids are beginning to drive the global device market this year, according to new numbers from Gartner.
---
October 16, 2013 3:55 PM
The final days of Steve Ballmer as CEO of Microsoft are ticking away. With the search for his successor currently underway, Ballmer thanked all of his employees one last time as he led his last Microsoft meeting as CEO. Teary-eyed and full of energy, he said goodbye to the company he built. Here's video of his last meeting, courtesy of The Verge.
Tell us in the comments below on how you would rank Ballmer's tenure at Microsoft.
Disclaimer: All videos presented in the "YouTube IT Video of the Week" series are subjectively selected by ITKnowledgeExchange.com community managers and staff for entertainment purposes only. They are not sponsored or influenced by outside sources.
---
October 14, 2013 10:10 AM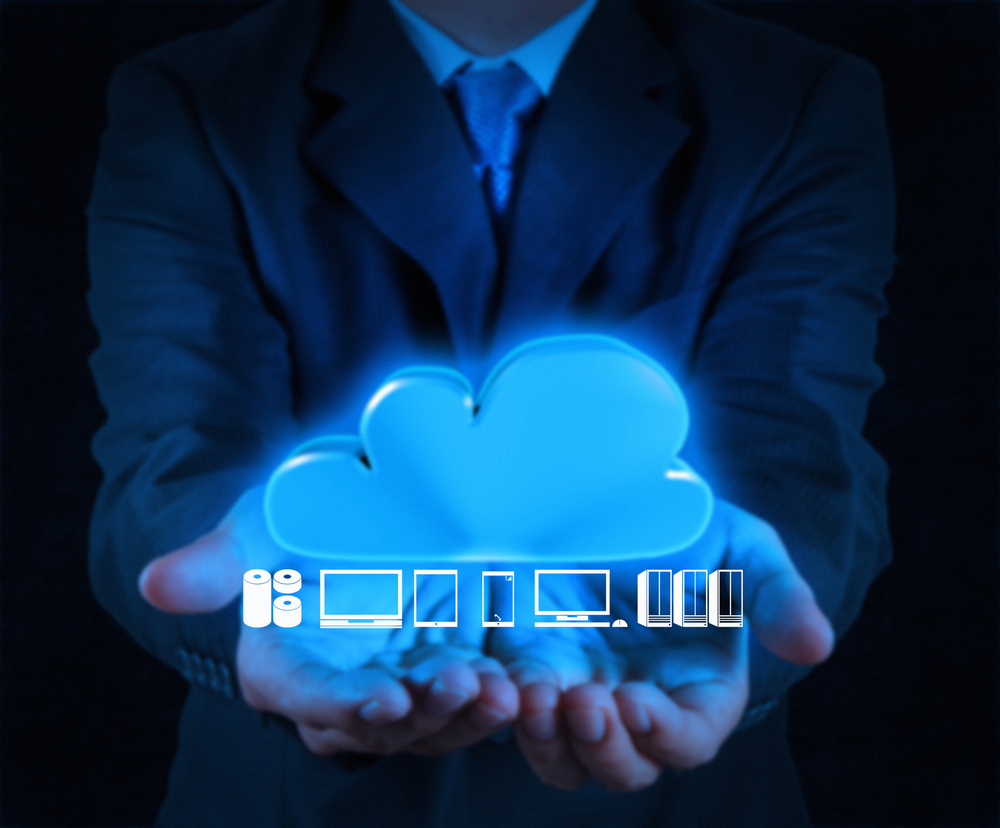 Cloud Computing image via Shutterstock
Cloud Computing was all over the news last week and the TechTarget writers had it covered. Learn why it was such a hot topic and more in this week's roundup.
1. Will privacy issues in the U.S. cloud services market topple Amazon? – David S. Linthicum (SearchCloudComputing)
While U.S. providers continue to dominate the cloud market, PRISM has given users a reason to be wary (particularly privacy issues). Could this spell major trouble for Amazon, one of the biggest cloud providers?
2. Facing threat from competitors, Microsoft spells out cloud plans – Ed Scannell and Jeremy Stanley (SearchWindowsServer)
Microsoft is hoping to lure corporate users away from its competitors and to its own cloud environment, the company will start offering discounts on its Azure cloud services starting November 1 to all those who have signed enterprise agreements.
3. IBM exec explains Big Blue's approach to cloud professional services – Jessica Scarpati (SearchCloudProvider)
In a recent interview with SearchCloudProvider, IBM vice president of cloud services, Ric Telford, explains how the company has gained the edge in the cloud professional services market.
4. Dear Editor: Shame on Nikon – Laura hicks (DigitalCameraReview)
In the following letter to DigitalCameraReview, a user hoped to make some headway with Nikon to recall the D600 due to dust and oil issues. Do you think Nikon owes D600 owners a recall?
5. Gartner Symposium forecast: Cloud with a good chance of 3-D printing – Karen Goulart (SearchCIO)
After spending the past few days at Gartner's Symposium /ITxpo 2013, Karen Goulart shares the information, insights and CIO stories she gathered from the conference and more.
---