---
June 30, 2014 7:17 AM
Android
,
Google
,
Office 365
,
Red Hat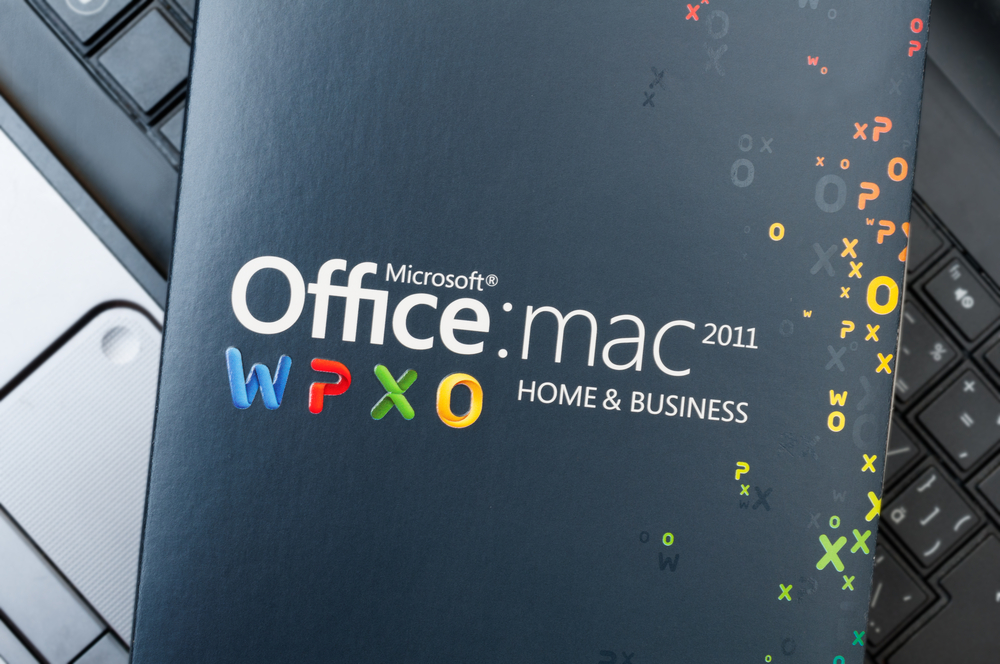 Microsoft Office image via Shutterstock
Office 365 users have a surprise coming to them very soon. What could it be? Find out in this week's roundup.
1. Office 365 users get 1TB storage boost – Diana Hwang (SearchEnterpriseDesktop)
IT pros concerned about shrinking cloud storage for Office 365 have gotten a 1TB lifeline from Microsoft. One major city stands to benefit through a 100,000-user migration.
2. Google throws enterprise IT a bone with Android L – Jake O'Donnell (SearchConsumerization)
Google has finally made good on long-awaited Android enterprise features. But skepticism remains on how the tech giant will implement the changes.
3. Red Hat's OpenStack strategy progresses with eNovance buy – Trevor Jones (SearchCloudComputing)
Red Hat once again looks to productize an open source platform. This time it turns to OpenStack, but the jury is still out on how it will fare in the cloud.
4. Google beings complying with European takedown requests – Warwick Ashford (ComputerWeekly)
Google has begun removing search results in response to takedown requests from European citizens.
5. Microsoft leads unified communications market in Q1 2014 – Tessa Parmenter (SearchUnifiedCommunications)
Q1 2014 revenue reported by Infonetics Research puts Microsoft ahead as a unified communications market leader, but Cisco is just barely behind.
June 23, 2014 7:38 AM
Amazon
,
Android
,
BlackBerry
,
Dell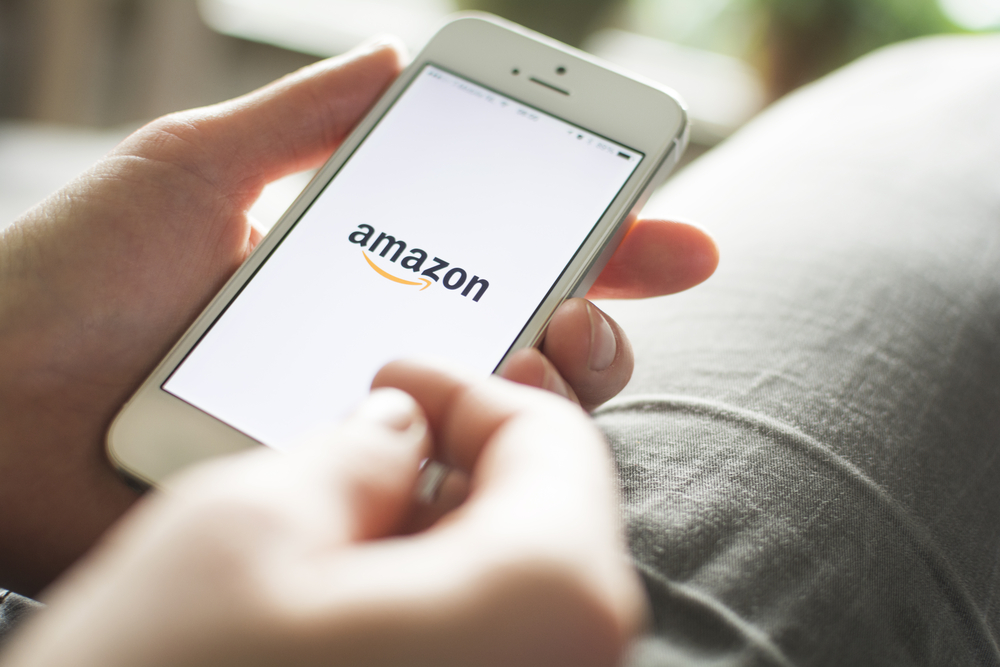 Amazon image via Shutterstock
Amazon's smartphone is finally here! What can we expect? Find out in this week's roundup.
1. Dell PCs to live on as vector for software, services – Diana Hwang (SearchEnterpriseDesktop)
Dell shops needn't worry about the future of PCs; the company needs its computer hardware to cross-sell software and services, including its EMM platform.
2. BlackBerry BBM Protected secures IM, for a price – Jake O'Donnell (SearchConsumerization)
BlackBerry continues its enterprise focus with a more secure BBM platform, but whether IT will pay for secure mobile messaging remains to be seen.
3. Researchers find critical Android security problem in Google Play – Warwick Ashford (ComputerWeekly)
Researchers have discovered a critical security problem in Google Play, the official Android app store.
4. Target hires CISO as more retail breaches surface – Brandan Blevins (SearchSecurity)
The Target CISO's first week on the job comes as more retail breaches continue to pile up, highlighting the ongoing risk to such organizations.
5. The Amazon phone is here, and it's called the Fire Phone – Jeff Dunn (Brighthand)
The long-awaited Amazon Phone has arrived. It's called the Fire Phone, it's got lots of cameras, and it's exclusive to AT&T. Read on to get the rundown on Amazon's great mobile hope.
---
June 16, 2014 10:50 AM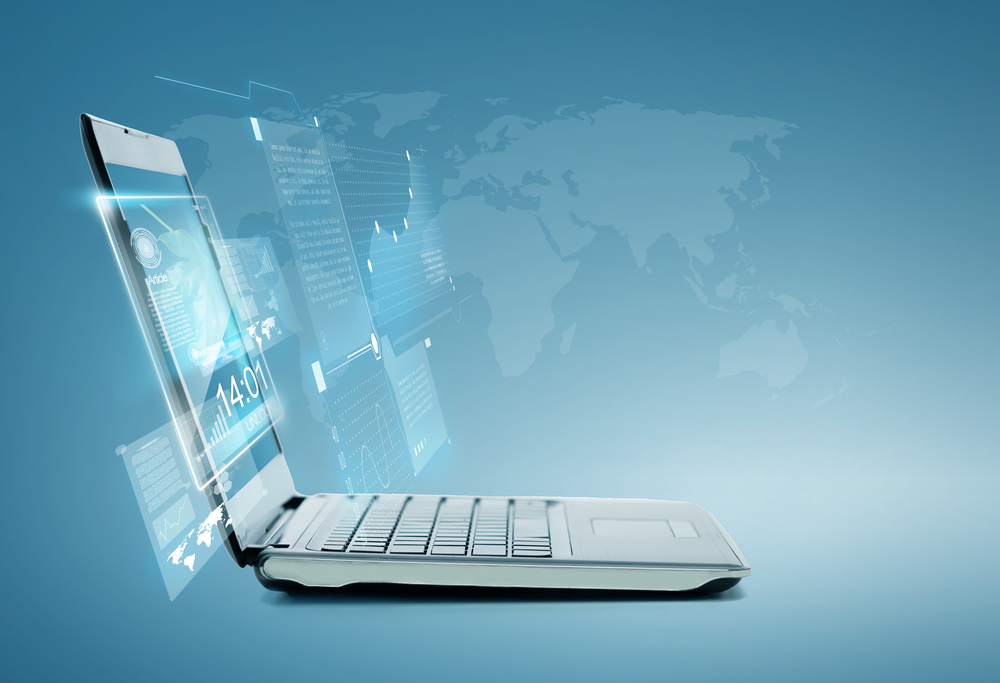 Open data image via Shutterstock
By James Kobielus (@jameskobielus)
Openness is the hallmark of a democratic society. Visibility into the workings of our government is utterly essential if elected officials and government agencies are to be held accountable to the public for their actions.
So it stands to reason that government data of all sorts–apart from top secret and other sensitive information–needs to be made freely accessible to the public. The democratic nations of the world have taken up the "open data" imperative in earnest in recent years. In many nations, open data is a key program in reformers' anti-corruption and transparency initiatives.
In addition, open data is also a key tool for shining light on wasteful government spending, inefficient bureaucracies, and ineffective programs. As US Senator Mark Warner stated about our country's newly enacted Digital Accountability and Transparency Act: "Right now, federal spending data is not always readily available and, if it is, it's often in a format that is not very useful. This new [DATA] law requires federal agencies to account for every dollar they spend (and report it) on a single website, in an easy-to-read format. It will help us to identify duplication, waste, and fraud."
If you think about it, lack of a readily available, standard digital format for public data is the sign of inefficient government in this new era. In other words, open-data standards can help informed citizenry to root out government malfeasance (e.g., the corrupt) and misfeasance (e.g., the incompetents) in one fell swoop. Standard formats for open-data taxonomies, glossaries, metadata, timestamping, tamperproofing, and reporting are fundamental to this promise.
At least one country, South Korea, has also identified open public data as a resource for improving delivery of e-services to its citizens. As stated in this article, a South Korean official envisions open data and predictive analytics driving more proactive and personalized service delivery.
Politicians everywhere make empty promises and pass hollow legislation all the time. So why should we believe that they will deliver on the promise of their open-data initiatives?
I believe the global movement toward open government data is unstoppable because civic watchdogs everywhere will continue to lobby and apply other pressure where it counts. I'm encouraged by the advocacy and public education programs that have been instituted by transnational groups such as the Open Data Institute, Open Government Partnership, Data Transparency Coalition, the United Nations' Public Administration Programme, and the World Bank. In addition to serving as watchdogs on disparate nations' open-data initiatives, they are fostering a climate that encourages standardization among diverse open-data standards and practices.
If open data is to fulfill its role in civic governance, it needs to be managed in every country through standards procedures for data governance. One of the valuable components of the new US law is that it requires federal agency inspectors general to report on the quality and accuracy of the financial data provided to open-data portal: USASpending.gov. The law also requires the US Government Accountability Office to report on the data quality and accuracy and to create a Government-wide assessment of the financial data reported.
Will the democratic nations of the world amend their constitutions to enshrine open data as a core value? It's not a far-fetched thought. Personally, I'd put open access to public data in the category of basic civil rights.
---
June 16, 2014 9:14 AM
malware
,
Microsoft
,
SAP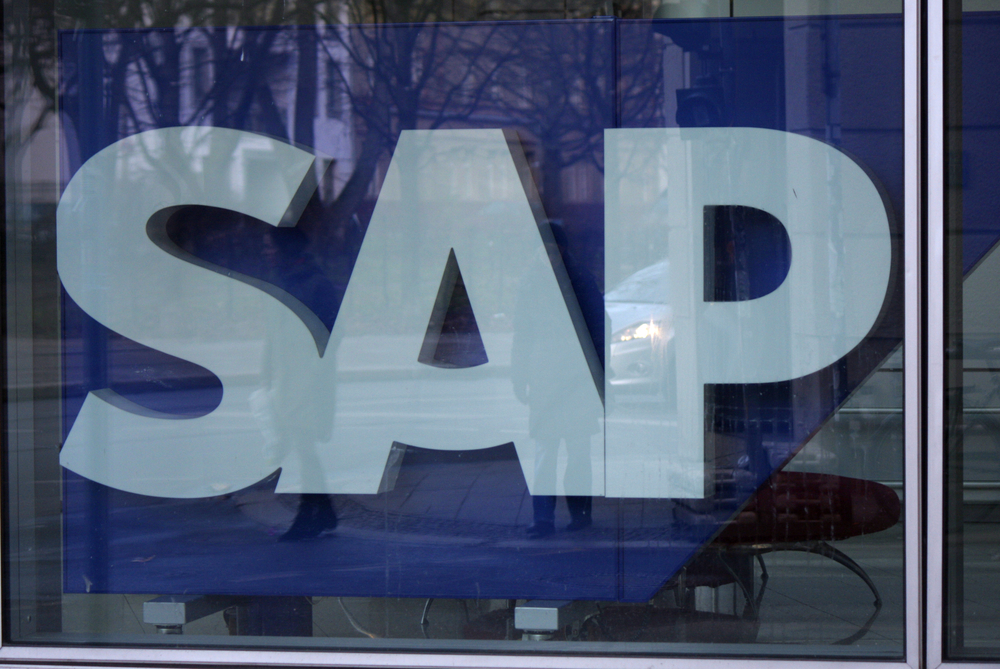 SAP image via Shutterstock
Are more organizations moving their SAP platform to the cloud? Tune into this week's roundup to find out.
1. HP cloud encryption gives IT pros data security control – Ed Scannell (SearchCloudComputing)
HP's split-key cloud encryption technology could be just what IT shops concerned about cloud security need to feel comfortable to make the move.
2. Microsoft issues critical fixes for Internet Explorer, graphics – Toni Boger & Jeremy Stanley (SearchWindowsServer)
Microsoft's June Patch Tuesday contains for a large number of vulnerabilities within Internet Explorer. Plus, the company issued fixes for Word 2007.
3. Microsoft admits running out of IP addresses for Azure – Warwick Ashford (ComputerWeekly)
Microsoft has assured US Azure customers data remains in the US, despite running out of US-registered IP addresses at times.
4. Pandemiya banking malware emerges as Zeus-level threat – Brandan Blevins (SearchFinancialSecurity)
RSA researchers say the costly Pandemiya banking malware was written entirely from scratch, a dangerous oddity in the world of malware.
5. SAP landscape cloud migrations increasing, survey finds – Todd Morrison (SearchSAP)
A new survey by HCL Technologies sheds light on just how fast companies are moving their SAP landscape to the cloud.
---
June 9, 2014 7:26 AM
Apple
,
Data breach
,
iOS 8
,
Surface Pro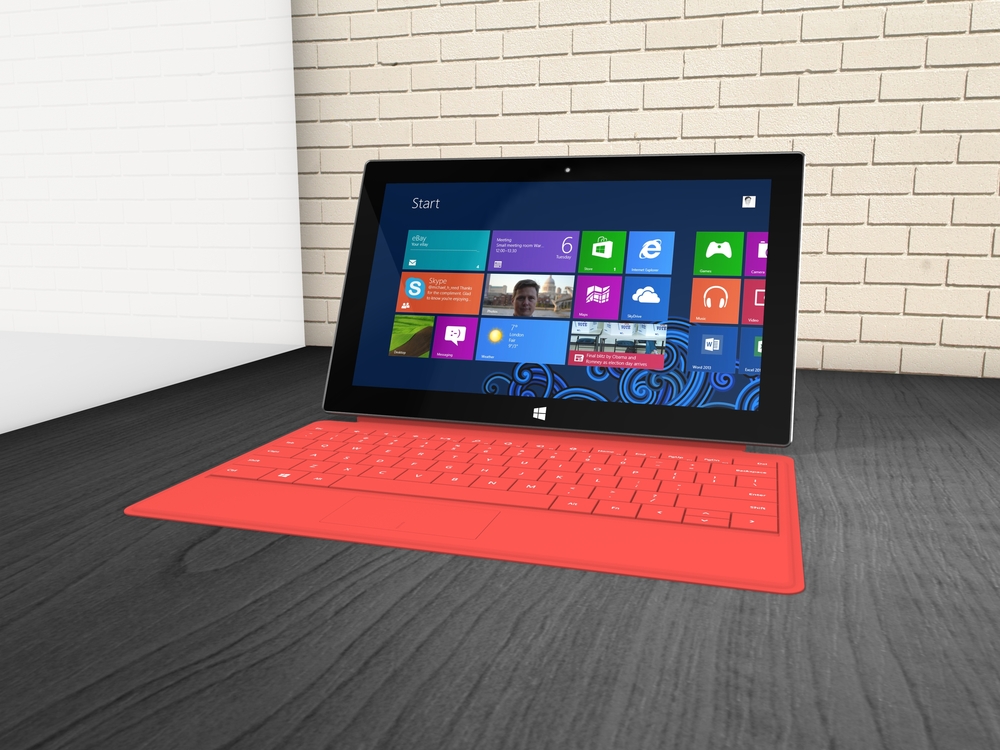 Surface Pro image via Shutterstock
Is the Surface Pro 3 the tablet of the future for companies worldwide? That might be the case as the TechTarget writers have the scoop in this week's roundup.
1. Surface Pro 3 may leave Windows RT Surface in the dust – Diana Hwang (SearchEnterpriseDesktop)
Indications are showing that large organizations across multiple industries are committed to the Surface Pro 3 for their mobile workers. But the future of Windows RT-based Surface devices remains in question.
2. Apple opens APIs, adds more IT capabilities in iOS 8 – Jake O'Donnell (SearchConsumerization)
Apple iOS 8 will bring many mobile management capabilities along with cloud file sharing, but security and cross-compatibility limitations remain.
3. EBay breach response missteps: What other organizations can learn – Brandan Blevins (SearchSecurity)
The mishandled eBay breach response effort showed that even enterprises with mature information security programs can fumble the ball.
4. New HTC One sheds price, ditches metal for plastic – Michael Epstein (Brighthand)
HTC has confirmed that a less expensive version of their hit HTC One smartphone will be coming to select markets in early June.
5. What does it take to be a CIO: Passion and coding skills – Emily McLaughlin (SearchCIO)
What does it take to be a CIO? In this Searchlight, MIT CIO Symposium speakers share their journeys, while WWDC 2014 says coding skills are a must.
---
June 2, 2014 10:23 AM
AWS
,
DRaaS
,
Surface Pro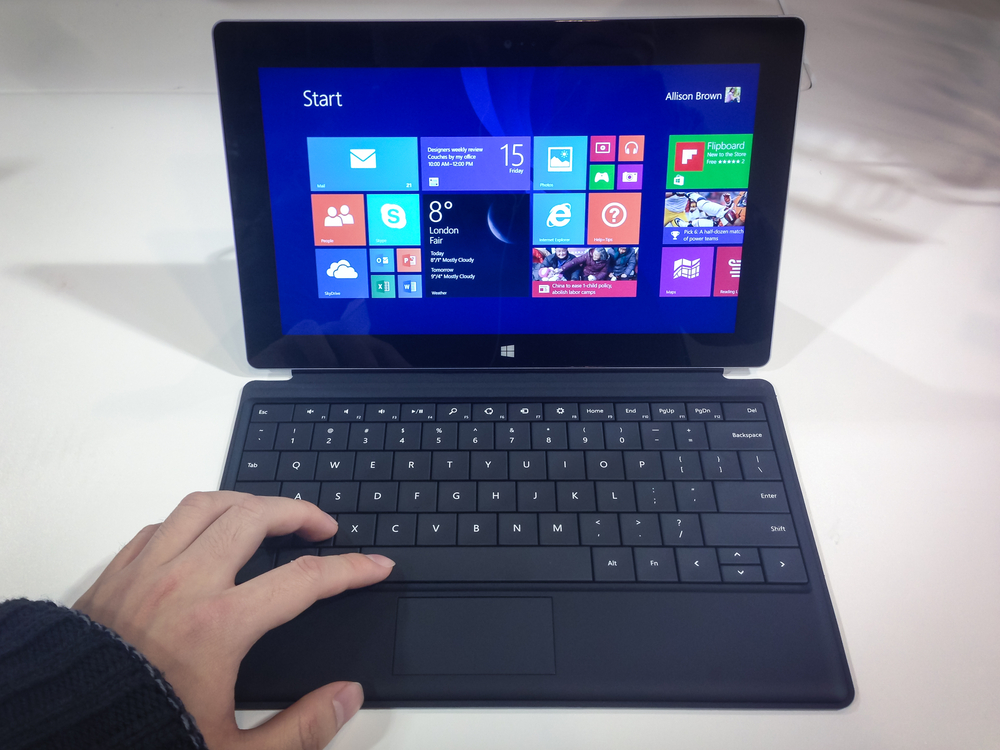 Surface Pro image via Shutterstock
Want to know what IT pros were thinking about the new Surface Pro 3 or XenMobile? Check out this week's roundup.
1. IT pros sound off on new XenMobile, Surface Pro 3 – Alyssa Wood (SearchConsumerization)
IT pros and analysts on Twitter sound off on Microsoft's Surface Pro 3, the new Citrix XenMobile and BlackBerry's interesting MDM move.
2. DRaaS provides peace of mind for accounting firm – Trevor Jones (SearchCloudComputing)
Renee Mengali was 3,000 miles away when Hurricane Sandy hit, but the aftermath hit home and made her realize her accounting firm needed DRaaS.
3. TrueCrypt shutdown: Little warning, explanation given by developers – Brandan Blevins (SearchSecurity)
For enterprises, the sudden shuttering of the disk-encryption utility TrueCrypt highlights the risk of using open source security tools.
4. Aorus X3, X3 Plus and X7 change the face of laptop gaming – Jerry Jackson (NotebookReview)
Gigabyte announced three all-new gaming notebooks at Computex 2014 in Taipei and we were there to take a closer look at what makes these gaming laptops more interesting than a typical gaming rig.
5. AWS attends to cloud security with EBS encryption – Beth Pariseau (SearchAWS)
The encryption of EBS volumes is welcome news for cloud customers and security experts, but key management may be an issue for some customers.
---
May 27, 2014 7:39 AM
Android
,
Ebay
,
Rackspace
,
Unified Communications
,
VoIP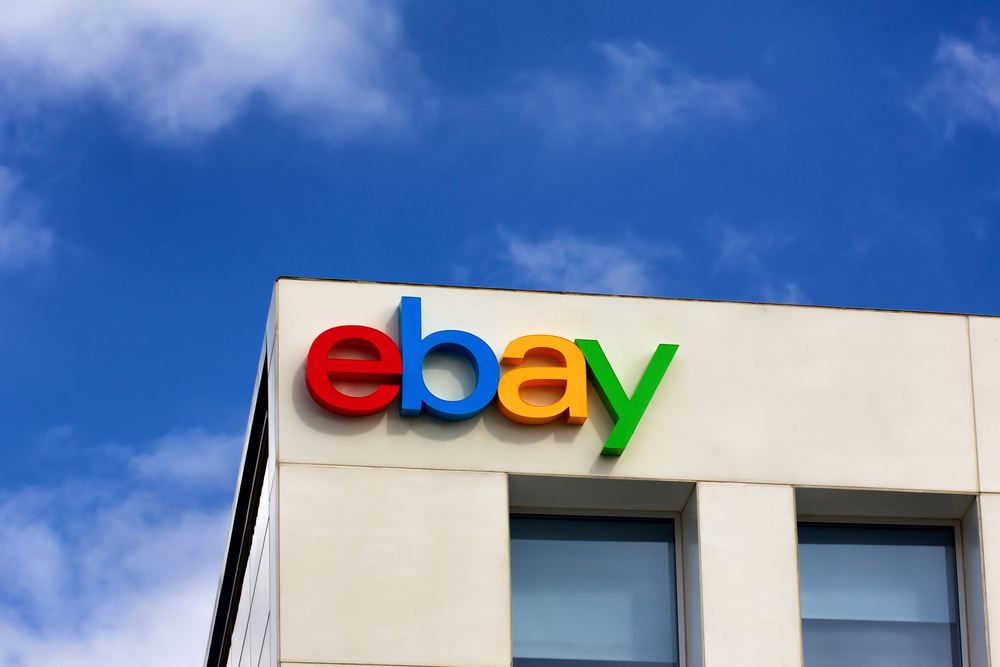 eBay image via Shutterstock
While most people had a relaxing Memorial Day weekend, eBay was in full disaster recovery mode after its recent data breach. Read the whole story and more in this week's roundup.
1. eBay under fire over handling of data breach – Warwick Ashford (ComputerWeekly)
eBay is coming under increasing criticism over its handling of the data breach that exposed millions of user records.
2. Rackspace's cloud future in question – Trevor Jones (SearchCloudComputing)
Many IT shops and professionals that rely on Rackspace cloud wonder what will come of the company, which is now actively seeking new partnerships or a sale.
3. Business VoIP services market to reach $35 billion by 2018 – Tessa Parmenter (SearchUnifiedCommunications)
According to a recent report from Infonetics Research, VoIP and Unified Communications services are forecasted to grow from $68 billion to $88 billion by 2018.
4. Surface Pro 3 may stop IT from writing off Microsoft mobile devices – Diana Hwang (SearchConsumerization)
IT pros wondering whether Microsoft will return to its PC roots with its mobile devices have their answer with the launch of the latest Surface Pro tablet.
5. Google Android could get EMM with Divide acquisition – Jake O'Donnell (SearchConsumerization)
Google could be readying a preloaded EMM platform for Android devices after its purchase of mobile container startup Divide.
---
May 20, 2014 10:00 AM
Cognitive computing
,
Data Analytics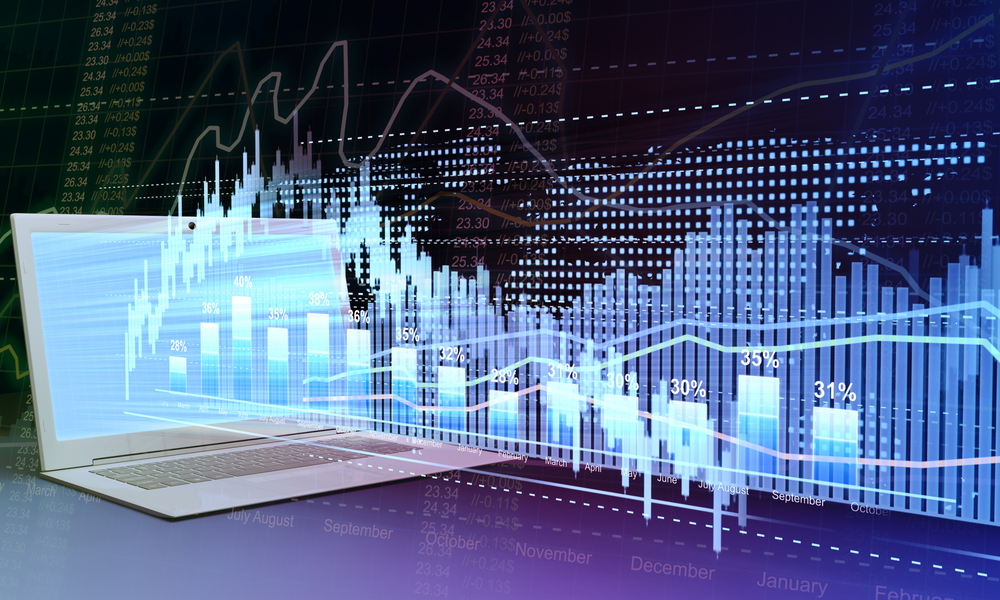 Data analytics image via Shutterstock
By James Kobielus (@jameskobielus)
Life's just a rolling calculation grounded in odds. What you know about the world, you pretty much think you sort of know for sure. If Rene Descartes hadn't been in such a rush to certainty, he might have admitted that his inner voice really told him "I think therefore I probably am."
Having confidence in your knowledge means that the probabilities for what you believe are so high that they are practically indistinguishable from certainties. For example, we all tend to believe the evidence of our eyes, ears, and other senses. However, everyone knows that appearances can deceive. Memory is a faulty gauge of factuality, even for sensory impressions that happened a split-second ago and remain in working memory. And, of course, the art of magic demonstrates the infinite range of intentional illusions that can put the senses to shame.
Real cognition involves organically reckoning and hammering the probabilities that surround us down to manageable near-certainties. Humans are not computers that perform deterministic cognitive processing under stored-program control. Instead, our nervous systems are built on probabilistic principles that sift through impressions, heuristics, and odds so that we can get on with the business of living.
Cognitive computing systems should incorporate probabilistic analytic models in order to capture the irreducible uncertainties that inform rational thought. Anybody who wishes to plant cognitive computing in a more solid scientific foundation should check out the research presented in this MIT wiki. As discussed in the wiki, a probabilistic model of cognition should proceed from two axioms.
First, cognition is a process of trial-and-error hypothesis testing and confirmation. In other words, one confirms or rejects an apriori "working model" of a knowledge domain (i.e., cause-and-effect logic) through evaluation of probability-driven empirical observations.
And, second, cognition is a process of learning by conditional inference from confirmed working models. In other words, one's confidence in any statement about the world rides on the extent to which it derives from a cause-effect model that was confirmed through probabilistic trial-and-error testing.
These axioms define the extent to which we can trust deterministic approaches to cognitive computing. To the extent that a probabilistic cognitive model has been confirmed over and over through empirical evidence, we can justify coding its cause-effect model into deterministic processing rules. And to the extent that fresh empirical data continues to validate probabilistic models describing those same working models, we can continue to execute those models deterministically.
In other words, we can't have full-fledged cognitive computing without predictive models, on the one hand, and business rules management systems on the other.
---
May 19, 2014 8:12 AM
BlackBerry
,
IBM
,
OpenStack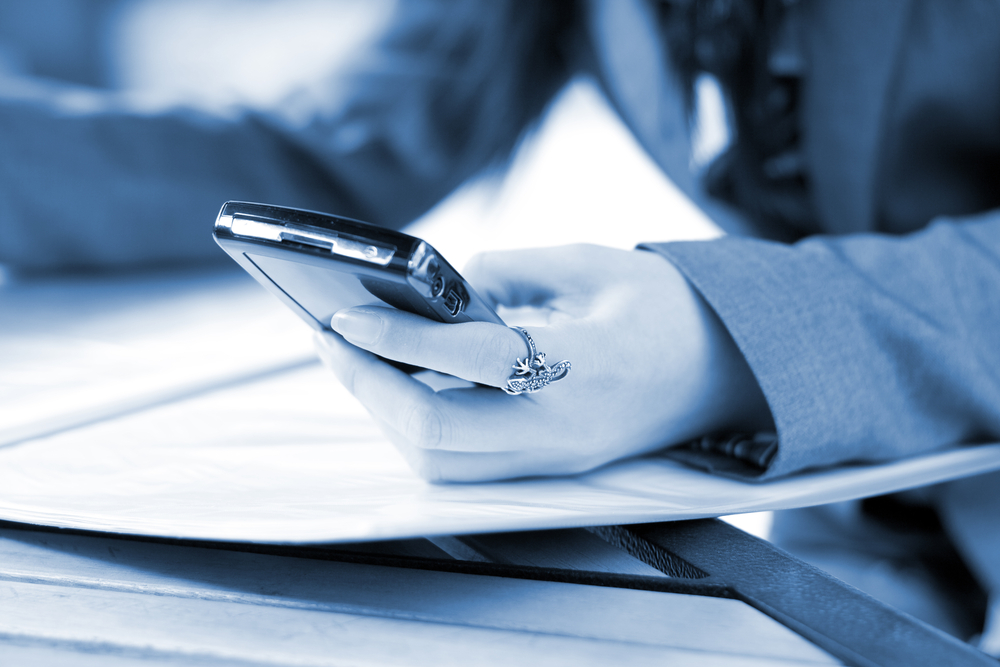 BlackBerry image via Shutterstock
BlackBerry is making waves by opening its BlackBerry 10 OS APIs to other MDM tools, but will this be enough to save the company? Find out in this week's roundup.
1. BlackBerry 10 open APIs extend MDM support without BES – Jake O'Donnell (SearchConsumerization)
BlackBerry's move to open its BlackBerry 10 OS APIs to other MDM tools is a welcome one for IT shops that don't want to stick with BES and might be a smart survival move for the company.
2. Microsoft pushes Azure, leaves data centers in the dark – Diana Hwang (SearchWindowsServer)
As Microsoft continues to push its enterprise vision around computing with an update of Windows Intune, many IT administrators are wondering what does that mean for products like System Center Configuration Manager.
3. Heartbleed flaw lingers due to shaky response – Brandan Blevins (SearchSecurity)
Uneven response efforts have left hundreds of thousands of servers and other devices vulnerable to the Heartbleed OpenSSL vulnerability.
4. What are the real differences between iOS and Android? – Vince Font (Brighthand)
For smartphone newbies, it's easy to assume that the difference between owning an iPhone and Android device is like night and day. In reality, it's not.
5. IBM Cloud Manager ties OpenStack to servers – Ed Scannell (SearchCloudComputing)
IBM hopes its Cloud Manager makes it easier for corporate users to tie its hardware servers to cloud platforms such as SoftLayer.
---
May 12, 2014 7:21 AM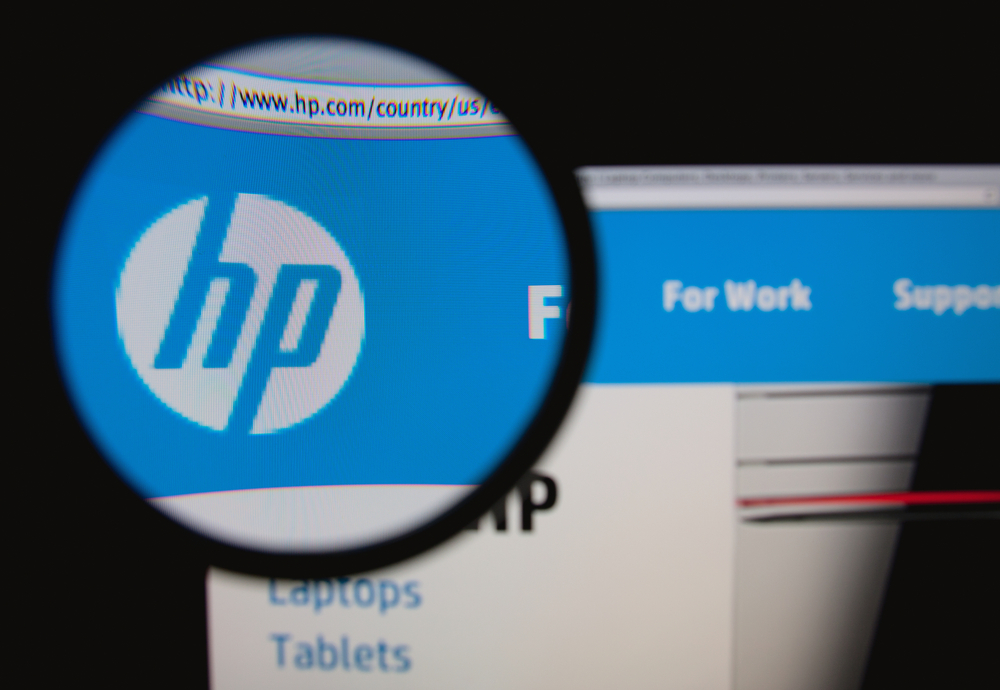 HP image via Shutterstock
What's the next company looking for a little love in the cloud computing world? It's none other than HP! Find out they're doing in the cloud market in this week's roundup.
1. HP Helion looks for enterprise love with OpenStack – Trevor Jones (SearchCloudComputing)
HP recently unveiled Helion, which marks a major commitment to cloud and a much-needed step toward its competition.
2. More VMware acquisitions on the horizon? CTO says 'maybe' – Colin Steele (SearchConsumerization)
Don't expect another huge deal for VMware, but it may pick up some companies to help integrate all of its end-user computing products, CTO Kit Colbert says.
3. Twitter announces security improvements – Warwick Ashford (ComputerWeekly)
Twitter has introduced enhanced user identification processes as part of efforts to boost security and protect users who reuse the same passwords across multiple sites.
4. Now is not a good time to buy a Microsoft Surface Pro 2 – Ed Hardy (TabletPCReview)
If you're in the market for high-end Windows tablet, you may want to hold off for the next week or so. Why you ask? Microsoft will be holding a press event on May 20th, during which the company widely expected to unveil the Surface Mini, its first mid-size tablet.
5. Users ponder public and private cloud storage, ViPR at EMC World 2014 – Sonia Lelii (SearchCloudStorage)
Customers at EMC World 2014 divulge strategies for using private and public storage clouds, and wonder if they need ViPR software-defined storage.
---