---
July 31, 2017 8:30 AM
Artificial intelligence
,
CDO
,
cybersecurity
,
salesforce
,
Unified Communications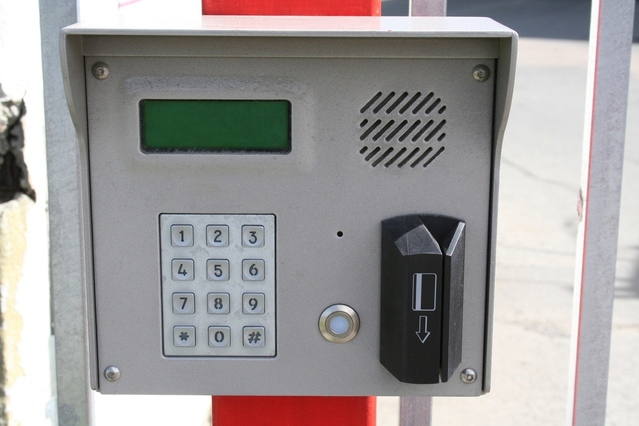 Security image via FreeImages
Just who exactly are the Shadow Brokers? One expert shares his opinion in this week's roundup.
1. Who are the Shadow Brokers? Signs point to an intelligence insider – Rob Wright (SearchSecurity)
At Black Hat 2017, security researcher Matt Suiche analyzed the Shadow Brokers dumps, postings and behavior to get to the bottom of one of the infosec industry's biggest questions.
2. Mitel eyes hybrid UC with ShoreTel acquisition – Antone Gonsalves (SearchUnifiedCommunications)
Mitel expects the ShoreTel acquisition to double its cloud business and help accelerate customers' migration to hybrid UC services.
3. Service Cloud Lightning upgrades give agents improved UI, mobile app – Jesse Scardina (SearchSalesforce)
With the latest upgrades, Service Cloud Lightning enables easier contact center customization and provides a mobile app for agents.
4. Chief data officer jobs call for nurturing data ethos in companies – Jack Vaughan (SearchDataManagement)
Chief data officer jobs now centered on defense against risk will give way to ones emphasizing innovation. To do so, CDOs must nurture data culture, MIT panelists say.
5. New Microsoft fuzz testing service brings AI, automation to developers – Ramin Edmond (SearchEnterpriseDesktop)
Microsoft Security Risk Detection automatically tests application code for errors and vulnerabilities so developers can fix issues within an app before releasing it to users.
July 26, 2017 10:02 AM
Internet of Things
,
iot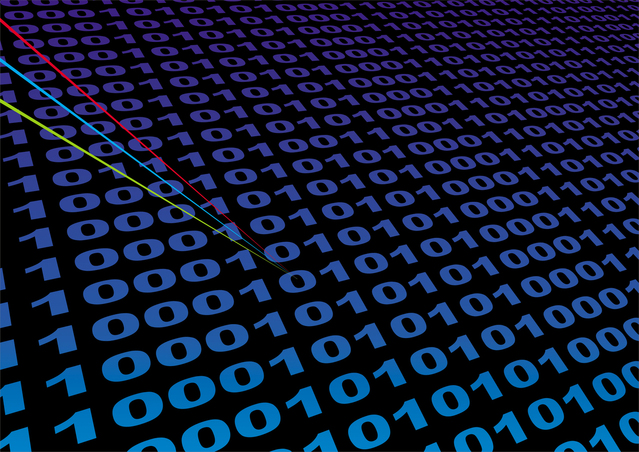 Data image via FreeImages
By James Kobielus (@jameskobielus)
It's often said that identical twins can read either others' minds. Believe that if you wish, but there's no doubt that sharing a common birth experience, genome, and appearance tends to produce synchronicity among certain siblings' minds.
Twins are innately attuned to each other's best interests. In the industrial Internet of Things (IoT), the concept of a "digital twin" is gaining traction as a foundation for building analytic intelligence that mirrors and manages specific physical entities. Essentially, a digital twin describes the current configuration, state, condition, behavior, location, and other attributes of some physical device that possesses an IoT connection. As a data construct, the digital twin's core functions are twofold: to aggregate, manage, and analyze the sensor data emitted by its IoT-connected physical counterpart, and to support data-driven functions such as simulation, monitoring, maintenance, diagnostics, and other life-cycle management functions vis-à-vis that analog entity.
However, the notion of a digital twin isn't intrinsically limited to industrial applications. In a larger sense, it's a modeling paradigm that can be applied to any IoT-connected endpoint, including human beings. It can serve as a framework for developing, training, and managing any intelligent virtual assistant that acts on behalf of some endpoint, such as a user connecting into the IoT via their smartphones, smart appliances, and so forth. To serve this function, the digital twin would need to encode the knowledge and interest graphs that intelligent agents use to calculate what data-driven actions are optimal for us at any time.
It's in this regard that my colleague George Gilbert recently discussed digital twins in a recent Wikibon Premium research note. He defines digital twin as "a data representation or model of…any entity involved in a business." In other words, he broadened the concept to apply to the "IoT&P," where the "P" stands for "people," "process," "product," "partner," and pretty much anything else (regardless of initial) that's connected, emits sensor data, and for which a data-centric replica might be built, managed, and analyzed.
Artificial neural networks and other machine learning (ML) algorithms drive much of the analytics in digital-twin applications. Many of these models use supervised learning methods to boost the accuracy of predictions, classifications, pattern recognitions, and other ML-driven results. Consequently, digital twins serve as containers for the "ground truth" data needed to train the ML models that infuse sensor-driven intelligence into the agents that operate on behalf of connected endpoints.
In other words, digital twins can be the foundation of agent-centric application architectures on the IoT&P. There can be as many digital twins as there are sensor-equipped people and devices connected to the network. For each of us, there might be distinct twins associated with each of our physical environments (home, office, car, etc.) and physical possessions (smartphones, smart appliances, etc.). Each of those device-associated twins might, in turn, inherit identities, preferences, and other attributes from the digital twins associated with us as connected individuals.
Personalization would be the key use case for digital twins in the human-facing IoT&P. To enable 360-degree personalization, an individual's digital twin would need to manage the gamut of historical, real-time, and other data flooding in from all connected devices and all mobile, social, Web, and other applications with which a user engages. Personalization would also depend on the ability of our digital twins to engage with the corresponding twins of other individuals, groups, and organizations within our social graph.
The twins of all of those engaged endpoints might, in turn, share training data and federate ML models to drive dynamic optimization of every experience within our own personal sphere of the IoT&P. Orchestrated into more complex multilateral relationships involving people, organizations, and machines, and benefiting from intricate feedback loops, the twins might even drive cognitive optimization of "swarming" behaviors of the sort that I discussed in this post. Within a hierarchical structure of endpoints, the more stable endpoint-swarms might even gain "endpoint" status in their own right. This would happen with the creation of of a digital twin that encodes the swarm's collective interests and drives creation of ML-driven intelligent agents to advance those interests.
As the IoT blurs the virtual and physical worlds, digital twins will help us to manage the intricate interplay among ourselves and the devices that, we hope, will always have our best interests at heart.
---
July 24, 2017 9:07 AM
Android
,
Artificial intelligence
,
Chromebook
,
Quality assurance
,
Unified Communications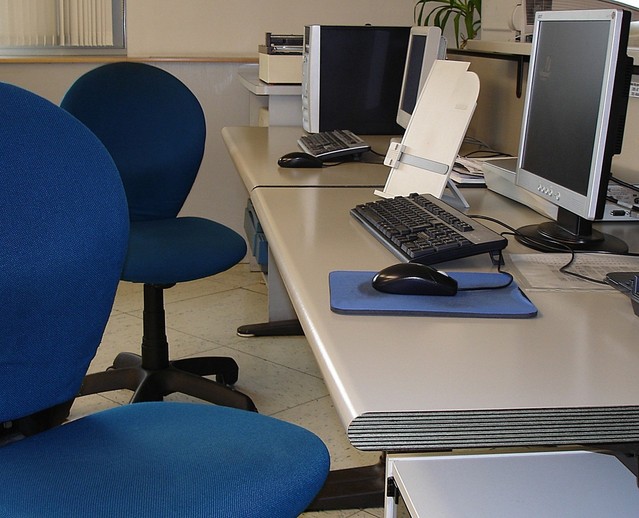 Jobs image via FreeImages
Do you think we need to worry more about AI taking jobs? Find out how the combination of AI and jobs will change the way workplaces look in the future in this week's roundup.
1. AI taking jobs isn't the problem; how it will change them is – Ed Burns (SearchBusinessAnalytics)
The combination of AI and jobs will change the way workplaces look in the future, experts say. People will have to focus more on their areas of strength.
2. Dark web markets' shutdown may lead to more arrests – Michael Heller (SearchSecurity)
Cooperation between law enforcement from around the world led to the shutdown of AlphaBay and Hansa dark web markets and potential leads of illegal vendors.
3. Infrastructure, endpoints to drive UC tech budget boom in 2018 – Katherine Finnell (SearchUnifiedCommunications)
UC budgets are expected to rise in 2018 as organizations look to update aging voice infrastructure, promote user adoption and extend UC into contact centers.
4. Android apps on Chromebooks hurt appeal as thin clients – Ramin Edmond (SearchVirtualDesktop)
All future Chromebook releases will support Android apps, which brings concerns regarding their security, management and overall usefulness as thin clients.
5. Meet James, the new QA on the team – he's also a virtual robot – Valerie Silverthorne (SearchSoftwareQuality)
In a DevOps world full of automated software testing, things are about to get even more interesting. James is a virtual robot designed to handle CX QA — for $5 an hour.
---
July 17, 2017 6:23 AM
Azure
,
Citrix
,
IBM
,
Skype
,
Symantec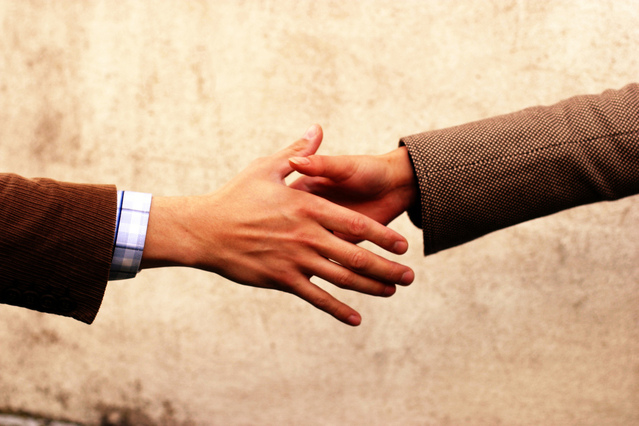 CEO image via FreeImages
Are you surprised by Citrix's latest CEO change? Find out why the move was made in this week's roundup.
1. Tatarinov out as Citrix CEO in surprise shake-up – Ramin Edmond (SearchVirtualDesktop)
Citrix has named its fourth CEO in less than two years, appointing its CFO to replace Kirill Tatarinov. The move has analysts and IT pros questioning the company's motivation.
2. Symantec certificate authority business reportedly for sale – Peter Loshin (SearchSecurity)
As Google and Mozilla prepare plans to reduce trust for Symantec's certificate authority, the antivirus vendor is reported to be seeking a buyer for its web certificate business.
3. Microsoft partnerships boost Skype for Business capabilities – Katherine Finnell (SearchUnifiedCommunications)
Microsoft partnerships highlighted new products and services at its Inspire conference. Several partner companies had a keen focus on improving Skype for Business integrations.
4. IBM to debut z Systems mainframe with beefed-up security – Ed Scannell (SearchDataCenter)
IBM is poised to leap forward in cybersecurity with a refreshed z Systems mainframe built to handle pervasive encryption.
5. Azure SQL Data Warehouse turns up the heat, expands processing power – Jack Vaughan (SearchSQLServer)
Spirited competition is under way among cloud providers as they enhance large-scale relational data warehouses in the cloud. An Azure SQL Data Warehouse update by Microsoft is the latest example.
---
July 10, 2017 6:54 AM
AWS
,
Data Center
,
Panzura
,
Ransomware
,
Windows 10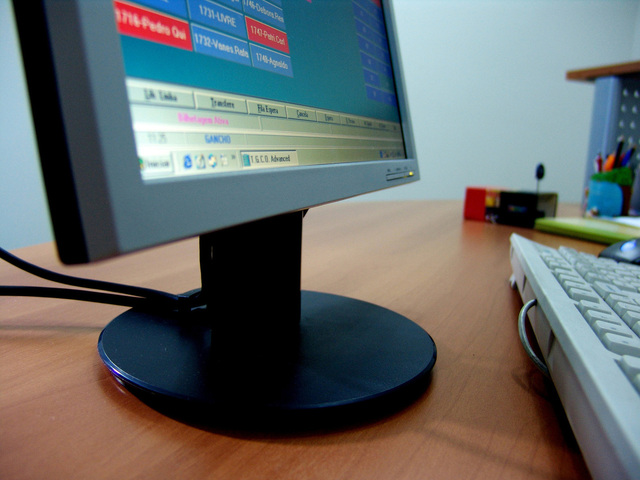 Computer image via FreeImages
Windows 10 is turning two this month but its adoption still lags in the enterprise. Why? Find out in this week's roundup.
1. Windows 10 enterprise adoption faces legacy app roadblocks – Ramin Edmond (SearchEnterpriseDesktop)
Windows 10 turns two this month, but most organizations forgo its security enhancements and stick with Windows 7 because of legacy app incompatibility or resistance to change.
2. Top data center industry news stories so far in 2017 – Erica Mixon (SearchDataCenter)
The data center market moves quickly, so it's important to stay abreast of the latest news. See which product launches and emerging IT strategies made headlines so far this year.
3. Outages, partnerships claim top AWS news slots – Tim Culverhouse (SearchAWS)
Amazon's infamous S3 outage grabbed IT pros' attention in the first half of 2017, while stories about Kubernetes containers and open source partnerships kept them clicking.
4. CEO predicts Panzura storage shift to software deployments – Carol Sliwa (SearchStorage)
Panzura CEO Patrick Harr predicts more customers will shift from using the company's physical appliances to VM-based software deployments in the cloud by year's end.
5. Tax software backdoor allowed NotPetya ransomware attacks – Michael Heller (SearchSecurity)
Researchers analyzed the software backdoor used to deliver NotPetya ransomware to Ukraine targets, while the threat actors behind the attacks ask for more money.
---
July 5, 2017 8:28 AM
GDPR
,
Microsoft Stream
,
Ransomware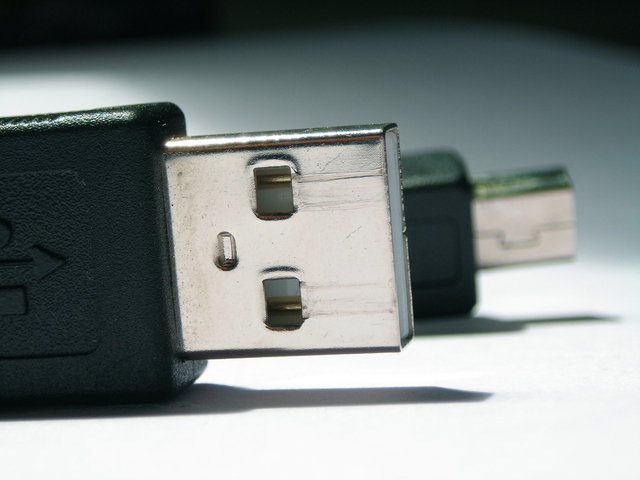 Data image via FreeImages
How is your company preparing for the GDPR legislation to go into effect? Find out how different organizations are getting ready for the European Union's new data privacy law in this week's roundup.
1. Data governance crucial to comply with EU's GDPR legislation – Trea Lavery (SearchDataManagement)
With the EU's new General Data Protection Regulation looming on the horizon, companies — including many in the U.S. — need to get going on required data governance upgrades.
2. Petya ransomware scam: Lost files can't be restored – Michael Heller (SearchSecurity)
Researchers discovered the rash of Petya-like attacks are nothing more than a ransomware scam, and list files are impossible to restore.
3. Microsoft Stream lacks key video content management tools – Duncan McCay (SearchUnifiedCommunications)
Despite its name, Microsoft Stream currently does not offer live streaming. The enterprise video service, launched last week, also lacks API support and analytics tools
4. Microsoft's Cloudyn acquisition highlights challenges around cost – Trevor Jones (SearchCloudComputing)
Microsoft cloud optimization should improve with its acquisition of Cloudyn to support Azure, as enterprises struggle to manage their public cloud bills.
5. Startup Formation Data Systems' demise sorted out – Carol Sliwa (SearchStorage)
Formation Data's recent demise shows the challenges startups face in differentiating products in a crowded software-defined storage market, industry analysts say.
---
June 26, 2017 6:48 AM
Compliance
,
cybersecurity
,
DevOps
,
Ethernet Switches
,
Microservices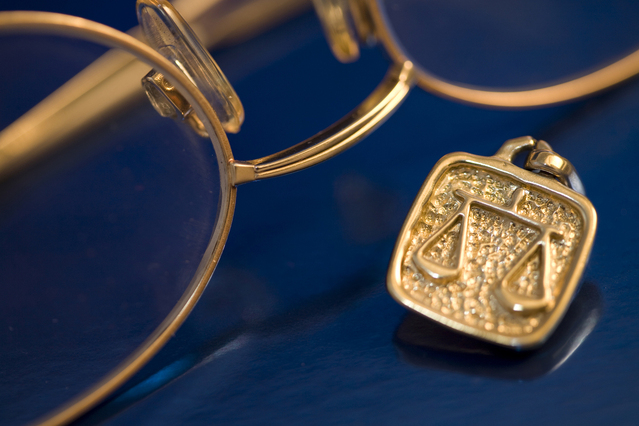 Compliance image via FreeImages
Is regulatory compliance among your organization's biggest IT priorities this year? Find out why it's at the top of the list for many professionals in this week's roundup.
1. IT Priorities 2017 survey: Compliance initiatives in full throttle – Ben Cole (SearchCompliance)
Regulatory compliance initiatives remain at the top of GRC professionals' lists of priorities this year, according to TechTarget's annual IT Priorities survey.
2. Valerie Plame warns of increased nation-state cyberattacks – Rob Wright (SearchSecurity)
At the 2017 Cloud Identity Summit, former covert CIA officer Valerie Plame discussed the increasing risks of nation-state cyberattacks focused on geopolitical influence.
3. Ethernet switch market shows growth, IDC report says – Eamon McCarthy Earls (SearchNetworking)
IDC's quarterly report shows continued Ethernet switch market growth; Cisco says global IP traffic will almost triple by 2021; and CenturyLink launches managed Wi-Fi service.
4. IBM delivers new DevOps stack for microservices development – Darryl Taft (SearchMicroservices)
IBM has delivered a new tool, known as Microservice Builder, that helps simplify microservices development, including building, deploying and managing microservice applications.
5. Server firmware security threat, real or not, gets renewed attention – Robert Gates (SearchDataCenter)
The latest threat to server security could be the firmware. That's the emphasis of at least one server-maker, hoping to help users thwart new attacks — and spark server demand.
---
June 19, 2017 7:08 AM
IBM
,
IT skills
,
Polycom
,
Windows XP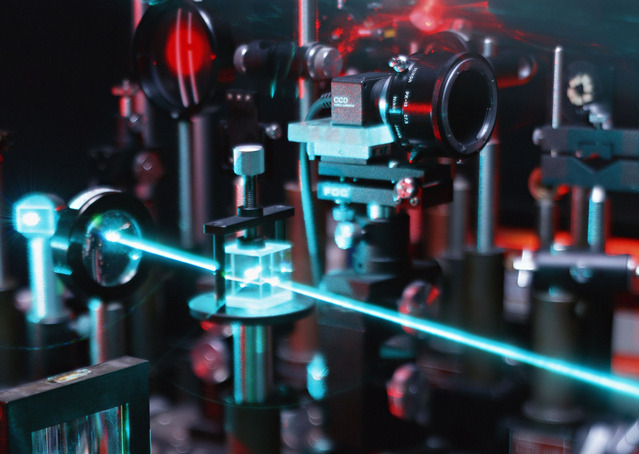 Technology image via FreeImages
What's on your list of hot IT skills? Find out what one CTO is looking for in this week's roundup.
1. Needed now and for the foreseeable future: Five hot IT skills – Niel Nickolaisen (SearchCIO)
Demand for IT talent is at an all-time high, Niel Nickolaisen says, because every company today really is a technology company. Here are the hot IT skills he's on the lookout for.
2. More Windows XP fixes in June Patch Tuesday release – Michael Heller (SearchSecurity)
Microsoft's June 2017 Patch Tuesday saw another set of Windows XP fixes released in order to secure systems against leaked NSA cyberweapons.
3. Polycom camera focused on audio and visual innovation – Luke O'Neill (SearchUnifiedCommunications)
A Polycom camera has won this month's Network Innovation Award. The EagleEye Director II enhances video meetings with picture-in-picture technology and data analytics.
4. Global channel exec pursues 'new gen' of IBM business partners – Spencer Smith and John Moore (SearchITChannel)
IBM's new general manager of global IBM business partners will take over from Marc Dupaquier in July and pursue 'born in the cloud' partners; other news from the week.
5. Users get sneak peek at Pure, Cisco NVMe storage fabric – Garry Kranz (SearchStorage)
Pure Storage and Cisco Systems showcase NVM Express over Fabrics storage based on FlashArray//X all-flash and Cisco next-gen NVMe fabric protocol at Accelerate conference.
---
June 15, 2017 9:50 AM
Artificial intelligence
,
Chatbot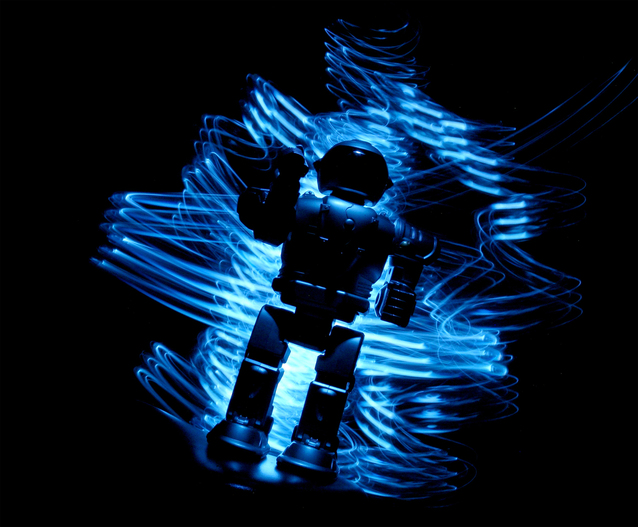 Robotics image via FreeImages
By James Kobielus (@jameskobielus)
Training is the foundation of data-driven smarts. The conversational intelligence of virtual digital assistants—aka chatbots—depends on the extent to which their statistical algorithms have been trained with the most relevant, high-quality data for the task at hand.
Without frequent retraining on fresh data, even the most expertly scripted chatbot will behave like a clueless dummy. Fortunately for chatbot developers, training resources are amply available for building and tuning the smarts of your AI-driven digital assistants 24×7. If you're building these bots into your mobile, social, e-commerce, Internet of Things, and other apps, here are the training options you should explore:
Build your bot a pre-trained brain: You can kickstart your chatbot development by leveraging pre-built third-party chatbot models that have been pretrained on labeled data. Many digital assistants have already been built on open-source chatbot software (such as this, this, this, and these) and trained with open-source training data (such as those listed here and here).
Spin up a crowdsourced chatbot training service: You may lack resources to label your chatbot training data at the volume, velocity, and variety that are required. So you may want to engage a third-party crowdsourcing service, such as Amazon Mechanical Turk, CrowdFlower, or Mighty AI to do it for you.
Tap into your chatbot's organic stream of training data: Chatbots support conversational, gestural, visual, auditory, and other interfaces that invite users to generate training data in normal operations. Depending on the devices and apps to with which they're configured, chatbots may also generate video, speech, image, emoji, sensor, geospatial, and other rich data that can be used to train convolutional, recurrent, and other deep neural networks. In addition, the ongoing interactions between edge-embedded chatbot apps and cloud services generate a rich stream of dynamically contextualized interaction data that can be used to retrain bots in real-time. The user-generated data in these streams can be used to label the data so that chatbot algorithms can be dynamically retrained to improve their fitness to the designated learning task.
Transplant the best-trained minds of kindred chatbots into yours: As these AI-driven apps are built for a wider range of use cases, there will be an expanding pool of chatbot artifacts for jumpstarting your next digital-assistant project. If your planned chatbot's domain is sufficiently similar to those of one or more previously deployed bots, you may use transfer learning to assess which "statistical knowledge" from prior deployments may be transplanted into the next. This is not the same as simply repurposing a pre-existing chatbot in its entirety for your next app. It involves assessing which prior chatbot development artifacts—such as training data, feature models, neural-node layering architectures, training methods, loss functions, and learning rates—may be reusable in various combinations. Check out Facebook's recently announced ParlAI framework, which provides tools and a library for accelerating transfer learning across chatbot development projects.
Of course, composing chatbots is as much of a conversational art—akin to screenwriting or ventriloquism—as it is a data science. To do it well, developers need to ensure that all this technical wizardry is concealed by a seemingly simple, natural, friendly, fun, and useful interface.
In training your e-commerce chatbot, for example, are you ensuring that the algorithm whose loss function you're minimizing actually delivers user satisfaction in deciding what to buy, when to buy it, at what price, and under what circumstances? This requires that, when building and tuning the algorithms that drive all this magic, you're somehow able to train for how well a chatbot's AI-generated "personality" meshes with each user's own organic personality.
And that, in turn, requires that you somehow be able to train algorithms to master the fiendishly complex human capacity for chitchat. Natural language of any sort is extraordinarily complex (semantics, syntax, grammar, usage, etc.). But the chitchat variety is even more so. It often comes out of nowhere, flows unpredictably across every conceivable topic at every level, and may just as randomly dissolve, to be forgotten forever or, without warning, picked up as a remembered discussion thread the next time the conversants re-engage. Typically, chitchat is the unstructured opposite of the structurable question-answering dialogues that the likes of Watson were built to support.
From a data science standpoint, training chatbots to emulate dialogue naturalism is an approach that goes beyond merely building rule-driven conversational scripts and a deep lexicon into the software. It requires that you do the following:
Implement a curated corpus of chatbot training data: Developers should train chatbots from a deep, constantly refreshing, and intensively curated semantic corpus of worldly experience as expressed in natural language, engaging in ongoing A/B testing and real-world experiments to test which design elements, including algorithms, best achieve their intended outcomes.
Build conversational frames for managing chatbot training data: Developers should contextualize chatbot training data within the entire real-time, historical, and predictive frame in which chatbots engage in their dialogues with users. This will require data-engineering tools and techniques for building these contexts into metadata within which this data is persisted in Hadoop, NoSQL, and other data platforms.
Model chatbot training data at the appropriate dimensional level: Developers should be prepared to prepare chatbot training data that can optimize dialogues that take place in increasingly high-dimensional feature spaces. This befits conversational frames that involve a growing range of unstructured data objects (streaming media, photographic images, aggregated environmental feeds, rich behavioral data, and geospatial intelligence), diverse practical subtleties (linguistic, affective, social, behavioral, etc.), staggeringly complex situational variables (randomness, vagueness, ambiguity, expectations, etc.), and an endless stream of user sensitivities (e.g., cultural affronts, frequent interruptions, overnotifications, irrelevant messages, odd chatbot voiced accents, etc.).
For a larger discussion of how you acquire and prepare training data for chatbots and other AI projects, check out my recent KDNuggets column here.
---
June 12, 2017 6:07 AM
Big Data
,
Cisco
,
SAP HANA
,
Windows 10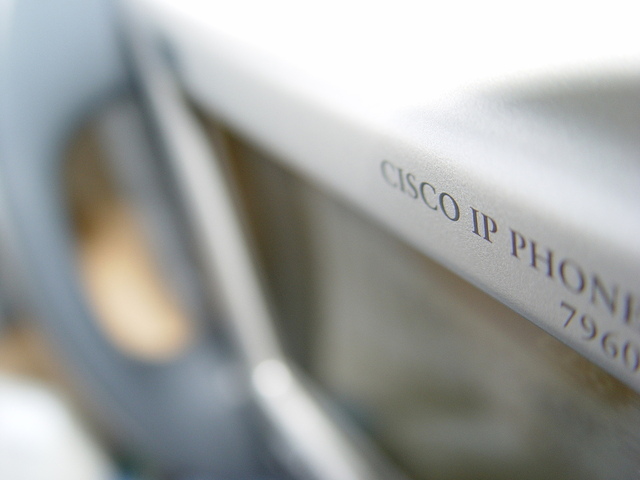 Cisco image via FreeImages
Do you believe CCIE and CCDE certifications still have value? Check out the details behind Cisco's latest recertification program in this week's roundup.
1. Cisco recertification program gets flexible, but cost is high – Antone Gonsalves (SearchNetworking)
The latest Cisco recertification program adds continuing education as an option to keeping the CCIE and CCDE current. But the cost of courses will make the offering expensive.
2. Researchers port EternalBlue exploit to Windows 10 – Michael Heller (SearchSecurity)
The EternalBlue exploit behind the WannaCry ransomware attacks has been successfully ported to an older version of Windows 10, but newer versions of the OS are protected.
3. New edition of Windows 10 to take on big data – Ramin Edmond (SearchEnterpriseDesktop)
Microsoft revealed plans to release a new edition of Windows 10 that can optimize PCs to deal with intensive data workloads. That could be a big help to companies that rely on machine learning data and more.
4. NHL puts 100 years of hockey history into SAP HANA database – Jim O'Donnell (SearchSAP)
The National Hockey League is using the SAP HANA database on HANA Enterprise Cloud to power a statistics site that encompasses the entire league history.
5. Quorum onQ appliance gives ransomware recovery a 'shot' – Paul Crocetti (SearchDisasterRecovery)
Using snapshots and server-level restores, the new Quorum recovery appliance is another layer of protection and helps organizations rebuild minutes following a ransomware attack.
---