---
January 5, 2015 4:33 PM
Analytics
,
Dark data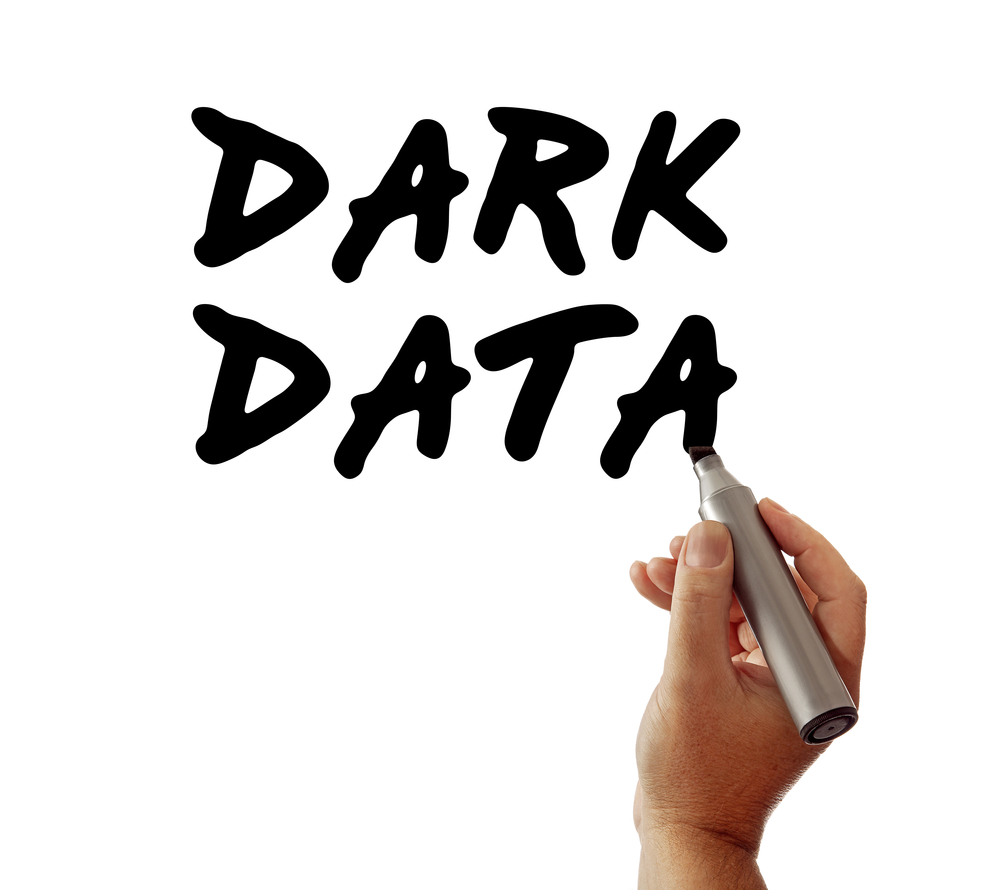 Dark data image via Shutterstock
By James Kobielus (@jameskobielus)
The typical organization has more information than they know what to do with, a phenomenon that many refer to as "dark data."
This recent article is typical of how this topic is often discussed. Author Ed Tittel alludes to the potential of "dark data" as a business resource. However, he comes down primarily on the "dark threats" side of the equation. "[E]ven untapped and neglected," he states, "dark data can pose security risks should it fall into the wrong hands, or range outside its owner's control."
To Tittel's credit, he provides a comprehensive discussion of the risks of failing to protect this "dark" resource, examining the legal, regulatory, competitive, and reputational downsides. But he seems to be compelled by this risk-centric approach to spin a negative from what would otherwise be a positive: the data's potential business utility. If the data were left exposed, he states, "given that the organization has decided not to invest in analysis and mining of dark data by definition, concerted efforts by third parties to exploit its value represent potential losses of intelligence and value based upon its contents."
That's a convoluted way of expressing a no-brainer: you've chosen to leave your data "dark" because you lack a business case strong enough to justify shining the proverbial analytical light on it. Lacking a viable business-value narrative for that data, you've forced yourself into a defensive posture: keeping it out of others' hands lest they leverage it for useful purposes the likes of which you've failed to identify.
This represents a vicious circle of cost and risk. The data-protection burden becomes the perennial "dark" cloud of cost overhead enshrouding your "dark" data resource. The way to end the vicious circle is by ridding yourself of the notion that any data is "dark." Whenever it sticks its shadowy head into the picture, that term puts a risk spin on what might otherwise be a business-value discussion. You should regard this data as simply an undiscovered resource. It can yield value if you make the requisite investments in tools, platforms, personnel, and business applications.
Of course, nothing can stop smart people from using any analytical tool and correlating any data at their disposal to make brilliant inferences. If the core data they covet remains "dark," smart people (e.g., data scientists) will use all their ingenuity and tooling to infer what they're lacking, perhaps with a high degree of confidence.
This is the essence of sleuthing, which is a skill that many people are using advanced analytics to accelerate. Dark patterns have a way of revealing themselves to the determined mind.
January 5, 2015 10:24 AM
Big Data
,
Data breach
,
Microsoft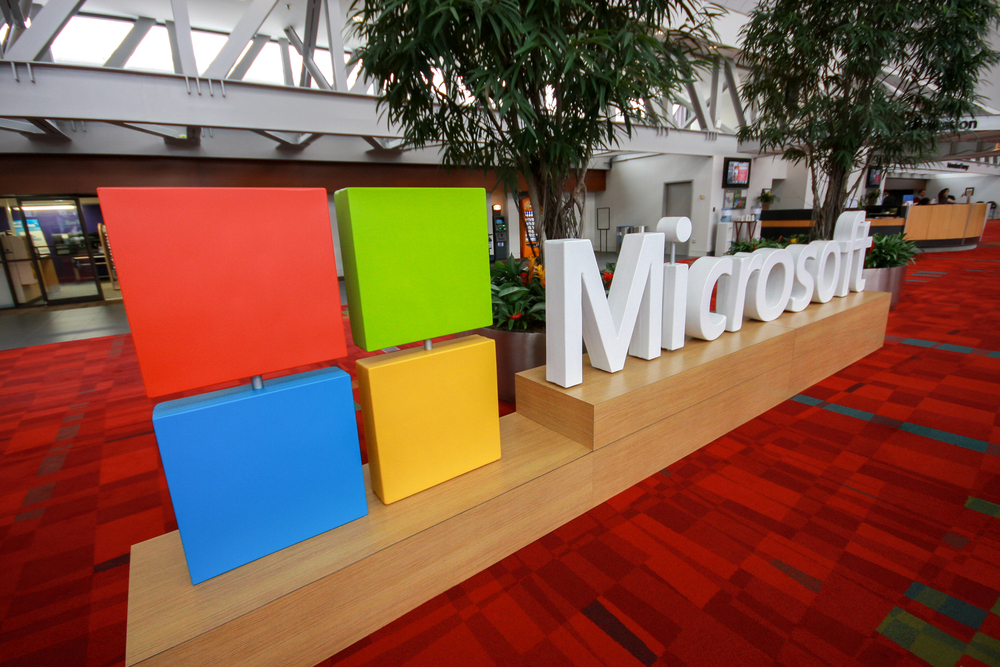 Microsoft image via Shutterstock
What Microsoft news controlled the headlines in 2014? Find out in this week's roundup.
1. Microsoft news dominates top 10 desktop developments of 2014 – Eugene Demaitre (SearchEnterpriseDesktop)
Thanks to Windows and Office developments, Microsoft news was among our most popular coverage of the past year. See which articles came out on top.
2. Put these goals into action in the coming year – Meredith Courtemanche (SearchDataCenter)
Forget the gym and eating healthy. These New Year's resolutions from fellow data center professionals will give you goals that you can achieve in 2015.
3. Report: Chick-Fil-A data breach affects locations nationwide – Eric Parizo (SearchSecurity)
The popular fast-food chain has suffered what may be a massive, months-long payment card data breach that likely dates back as far as December 2013.
4. CIO of UN talks politics and the limits of big data – Linda Tucci (SearchCIO)
Atti Riazi, chief information technology officer and Assistant Secretary-General at the U.N., chats with SearchCIO's Linda Tucci about drawing inferences from big data.
5. Storage trends 2014: Hyper-converged, flash and cloud dominate news – Dave Raffo (SearchStorage)
Hyper-converged, all-flash and cloud storage formed a three-legged stool of dominant storage news in 2014; Symantec stunner added an element of surprise.
---
December 29, 2014 11:22 AM
Cloud Computing
,
Desktop virtualization
,
Exchange Server
,
Oracle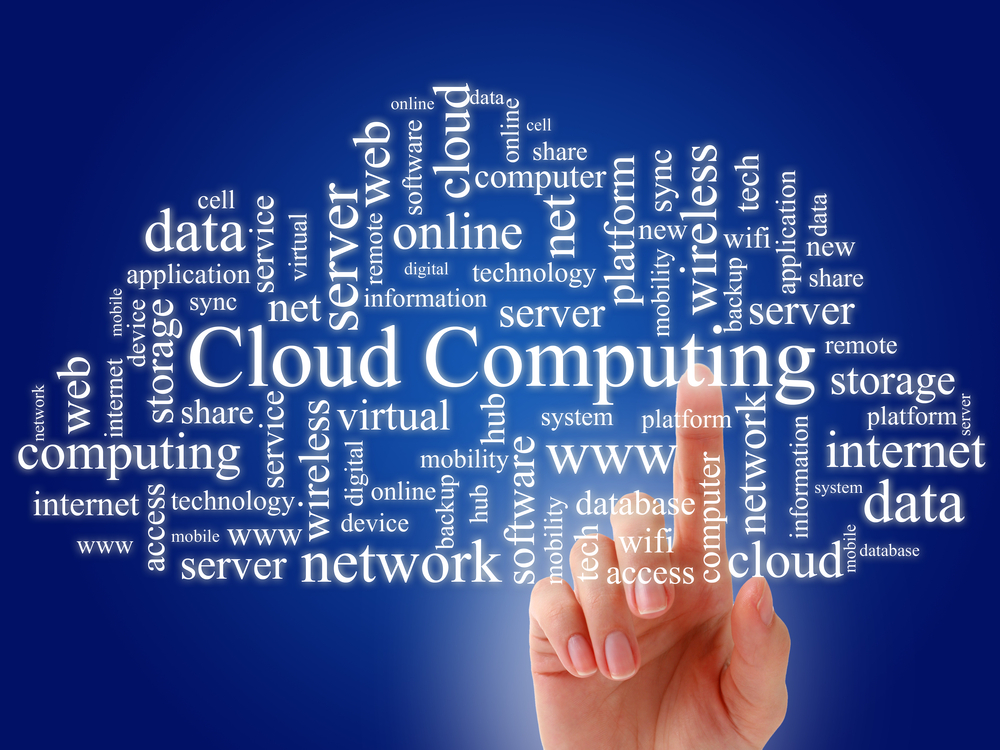 Cloud Computing image via Shutterstock
What should we expect from the cloud in 2015? Here's this week's roundup.
1. Experts forecast the 2015 cloud computing market – SearchCloudComputing staff (SearchCloudComputing)
From price wars to new tools and services, the cloud market was buzzing in 2014. Will it be the same in 2015? Our cloud experts share their predictions.
2. What does the desktop virtualization market hold for 2015? – Margaret Jones (SearchVirtualDesktop)
DaaS, BYOD and Linux support made the experts' list of the big trends of 2014, and they hope the pain points associated with those technologies will find solutions in the coming year.
3. Exchange Server experts shed light on 2015 – Toni Boger (SearchExchange)
We asked three experts what Exchange Server changes to expect in 2015. Here are their forecasts of what's coming to an email platform near you.
4. What were your biggest information technology regrets of 2014? – Brian Holak (SearchCIO)
No IT strategy is perfect. In this #CIOChat recap, participants look back on 2014 and reveal their biggest information technology regrets of the year.
5. At Oracle CloudWorld Boston, Oracle eyes a bigger place in the cloud – Jessica Sirkin (SearchOracle)
At Oracle CloudWorld in Boston, Oracle exec Shawn Price and consultant R "Ray" Wang discussed cloud computing trends that the vendor is looking to capitalize on as user adoption grows.
---
December 22, 2014 9:23 AM
Backup
,
Data center operations
,
Server virtualization
,
VMware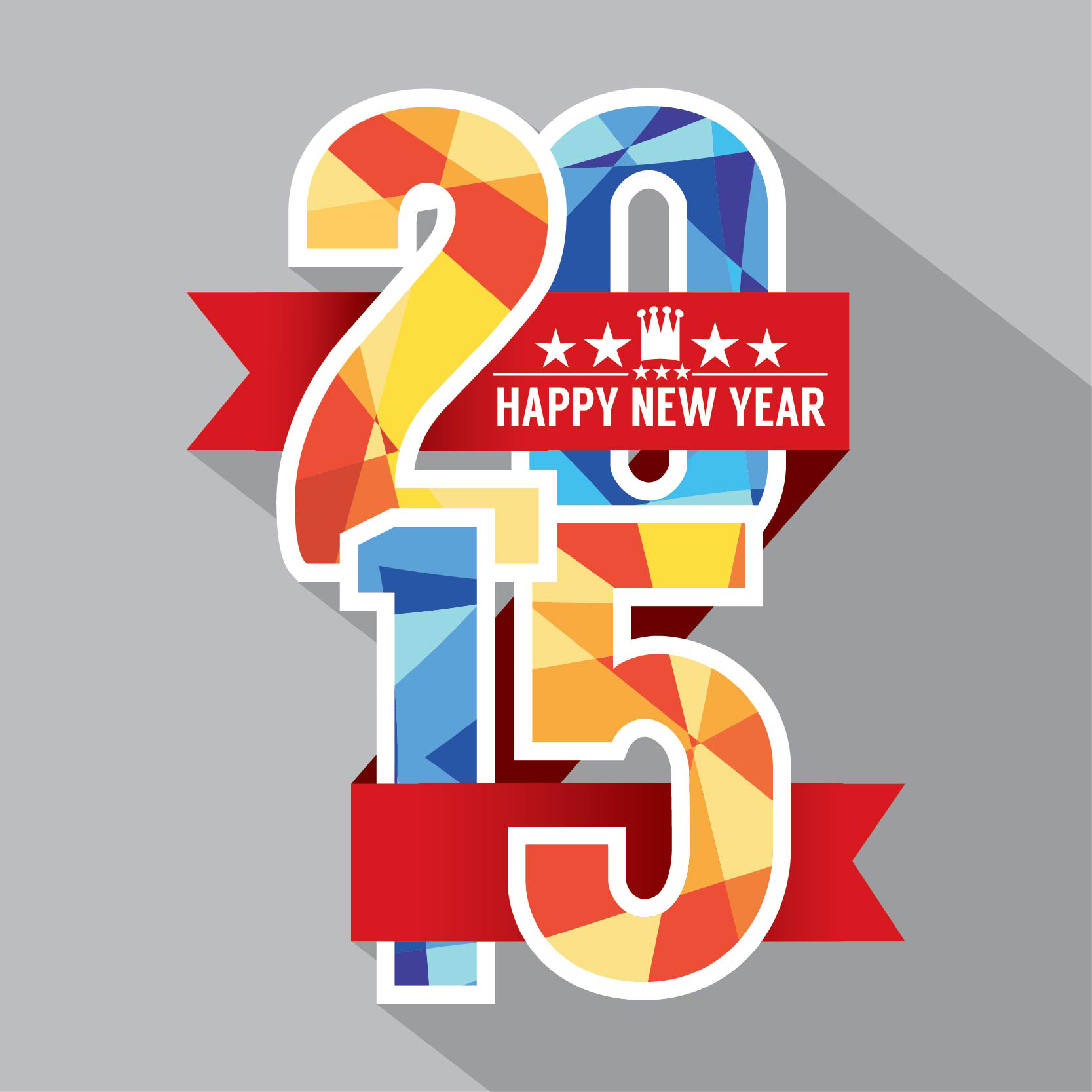 2015 image via Shutterstock
What do server virtualizaton, VMware and data center operations have in store for us in 2015? Find out in this week's roundup.
1. Server virtualization trends and predictions for 2015 – Advisory Board (SearchServerVirtualization)
What's in store for server virtualization next year? This month, we're asking our Advisory Board members for their 2015 predictions.
2. Anticipation builds for enriched storage capabilities in vSphere 6 – Tom Walat (SearchVMware)
As VMware gains traction outside of the server virtualization space, what are some of the coming attractions that have IT professionals excited?
3. Top 10 DaaS, VDI news stories of 2014 – Margaret Jones (SearchVirtualiDesktop)
Desktop as a service, GPU and application publishing dominated virtualization news in 2014. Take a look back and catch up on what happened with Microsoft, Citrix and VMware.
4. 2015 data center operations trends: Integration, efficiency – Chuck Moozakis (SearchNetworking)
451 Research Chief Analyst Eric Hanselman discusses the trends he sees for data center operations in the next 12 months.
5. Backup 2014: Acquisitions, spinoffs and cloud-to-cloud emerge – Ed Hannan (SearchDataBackup)
Backup 2014 included breakups as Symantec divorced itself, acquisition as EMC picked up cloud-to-cloud backup and additions as Hitachi Data Systems got into disk backup.
---
December 14, 2014 10:12 PM
AWS
,
Channel
,
Microsoft Patch Tuesday
,
Mobile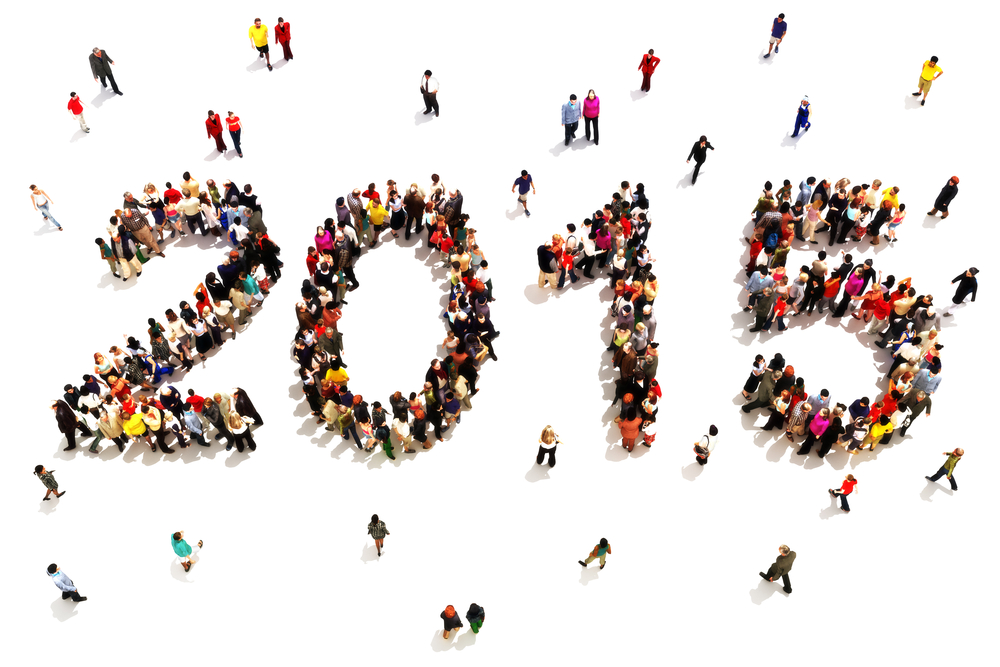 2015 image via Shutterstock
What should we expect from the IT world in 2015? Find out in this week's roundup.
1. Enterprise mobile experts offer 2015 IT forecast – Jake O'Donnell (SearchConsumerization)
This year saw shifts in enterprise mobility, with management moving from devices to apps and data. Experts tell us what to expect in 2015.
2. Geek gift ideas for the IT pros on your list – Beth Pariseau (SearchDataCenter)
Stumped when it comes to buying the latest gadgets for geeks? Have no fear — our experts are here with their wish lists to offer some suggestions.
3. Last Patch Tuesday of 2014 brings fixes for IE, Office – Toni Boger and Jeremy Stanley (SearchWindowsServer)
Microsoft's last set of security fixes for the year brought critical fixes for Microsoft Office, VBScript and Internet Explorer.
4. Spanning Cloud Apps' channel outlook following acquisition by EMC – Lynn Haber (SearchITChannel)
Spanning Cloud Apps was bought by EMC two months ago. The company's vice president of sales explains what that will mean to channel partners.
5. AWS, Google cloud performance beat by unlikely competitor – Beth Pariseau (SearchAWS)
Cloud service providers go head-to-head in independent benchmark tests of network throughput and latency — and the results may surprise you.
---
December 8, 2014 9:40 AM
Data Center
,
EMM
,
IBM
,
Security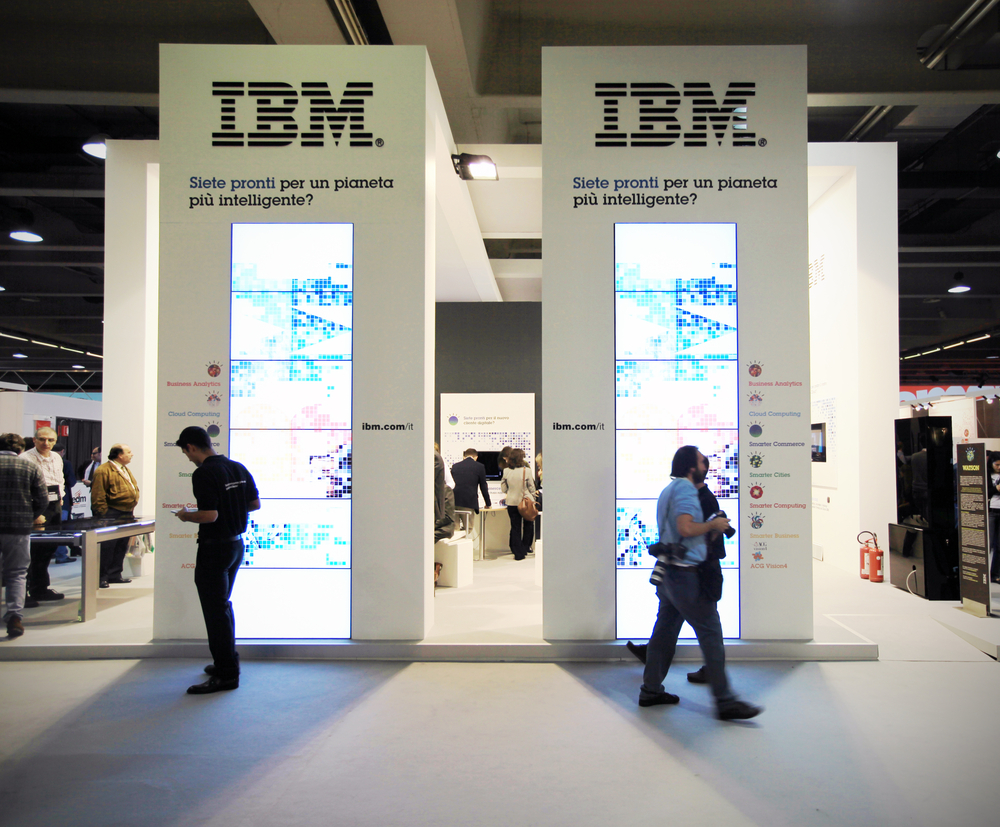 IBM image via Shutterstock
Has IBM beat out Amazon and Microsoft with its Docker partnership? Tune into this week's roundup to find out.
1. IBM hitches a ride on the Docker bandwagon – Ed Scannell (SearchCloudComputing)
Hoping to get a leg up on Amazon and Microsoft, IBM partners with Docker to create applications that can shuttle between on premise and cloud environments.
2. IT takes a 'no strings attached' approach to EMM vendors – Jake O'Donnell (SearchConsumerization)
With switching platforms made easy and new companies in the market, customer loyalty is a tough nut to crack for EMM vendors.
3. IT pros call for clearer path to software-defined data center – Trevor Jones (SearchDataCenter)
Software-defined data centers change the way IT thinks about infrastructure and enables developers and users to access it easily. Here's where to start.
4. Microsoft focuses on Azure security in cloud race against AWS – Rob Wright (SearchCloudSecurity)
Microsoft is working to improve Azure security, but analysts say Amazon Web Services is still in the lead when it comes to cloud security capabilities.
5. Sony hack exposes poor security practices – Warwick Ashford (ComputerWeekly)
Sony Pictures Entertainment remains tight-lipped about its recent cyber attack, but security lessons can be drawn from what is known.
---
December 2, 2014 2:45 PM
Object storage
,
Video streaming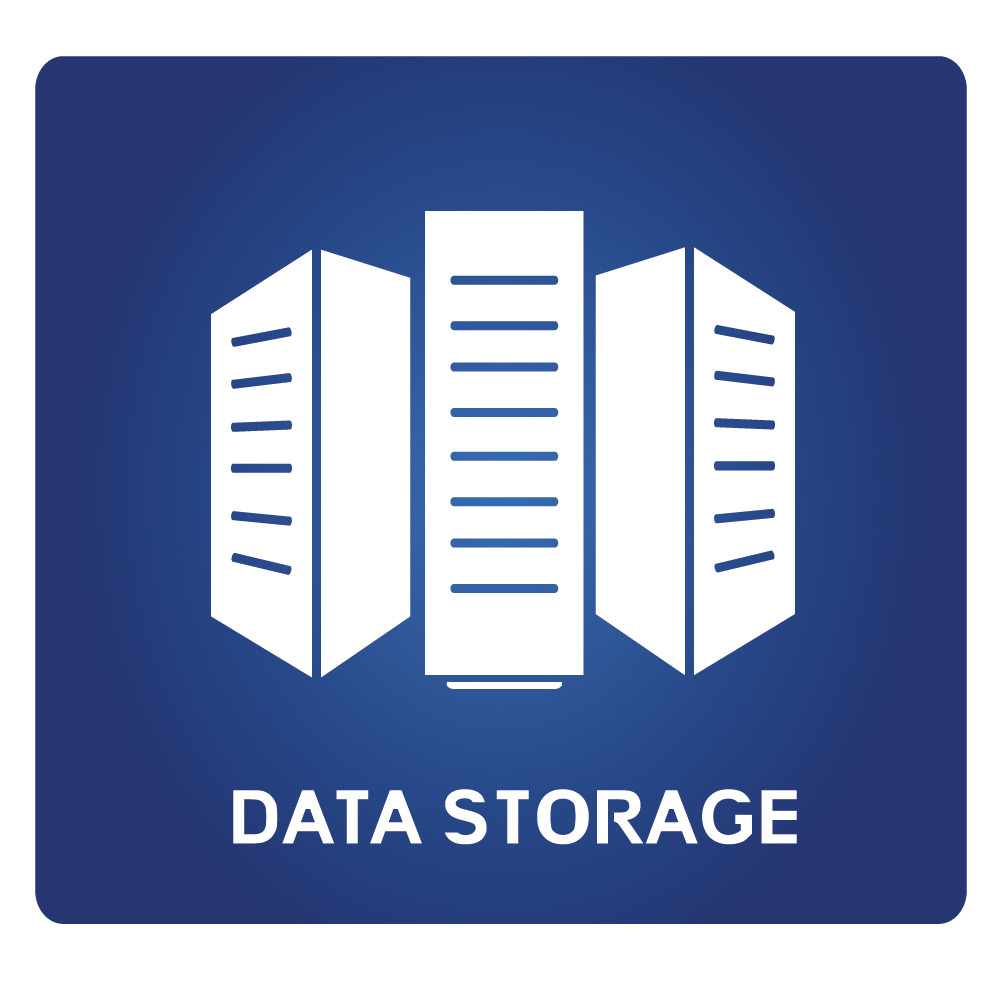 Object storage image via Shutterstock
By James Kobielus (@jameskobielus)
This old planet is rapidly going digital, online, cloud, streaming and media-rich. These trends are carrying the seeds of the next revolution beyond Big Data, which we might think of as Big Media.
In the emerging Big Media era, streaming media powers entertainment, advertising, marketing, education, music, community and practically every other aspect of online culture. Likewise, streaming media technologies will move from consumer-facing applications into the business world, revolutionizing business cultures everywhere. And, of course, Big Media is also riding on the pervasive adoption of full-motion video applications in the Internet of Things; intelligence, surveillance, and reconnaissance; and social networking.
Big Media streams will soon encompass every digital TV program, every digital motion picture, every digital radio station, every digital musical recording, every online course, every video over IP session, every voice over IP call, every YouTube post, every digital camera feed, every sensor feed and so on. Any one discrete stream, in isolation, may consume 100s of MBs of storage and 100s of thousands of bits/second of bandwidth.
Full-motion video is the core media type for the Big Media era: streaming in real-time, consuming massive bandwidth, storage, and processing resources, and demanding stringent delivery and quality guarantees. To store and manage these volumes and varieties of streaming-media objects at high velocities, big data infrastructures will need to evolve toward distributed object storage.
What's needed is a comprehensive new approach to distributed storage optimization that natively supports several critical requirements:
high-performance, high-bandwidth, low-latency object transcoding;
on-demand object proxy, caching, and distribution;
highly efficient object deduplication and compression
in-platform object analytics, including deep learning, natural language processing, graph analysis, and real-time analysis of video, audio, and image streams;
distributed object workflows and life-cycle governance in the cloud;
search of media objects based on their content and their relationships to other objects; and
extracting and enriching objects' metadata, incorporating contextual information on quality-of-service, semantic interoperability, and other requirements for managing diverse media streams.
Where storage optimization is concerned, the platform will also need native support for selective archiving of media objects. These requirements will rely on content-based metadata–extracted through video analytics and other machine-learning-driven approaches–to help administrators sift through their object storage and apply fine-grained policies for object retention and purging.
Without analytic-driven archiving of this sort, streaming-media object storage management will become unwieldy in the extreme. After all, no modern organization, drowning in ubiquitous streaming media, can possibly save every object in perpetuity—at least until such time as the cost of storage drops to zero.
---
November 24, 2014 10:43 AM
AWS
,
Facebook
,
Seagate
,
Windows Azure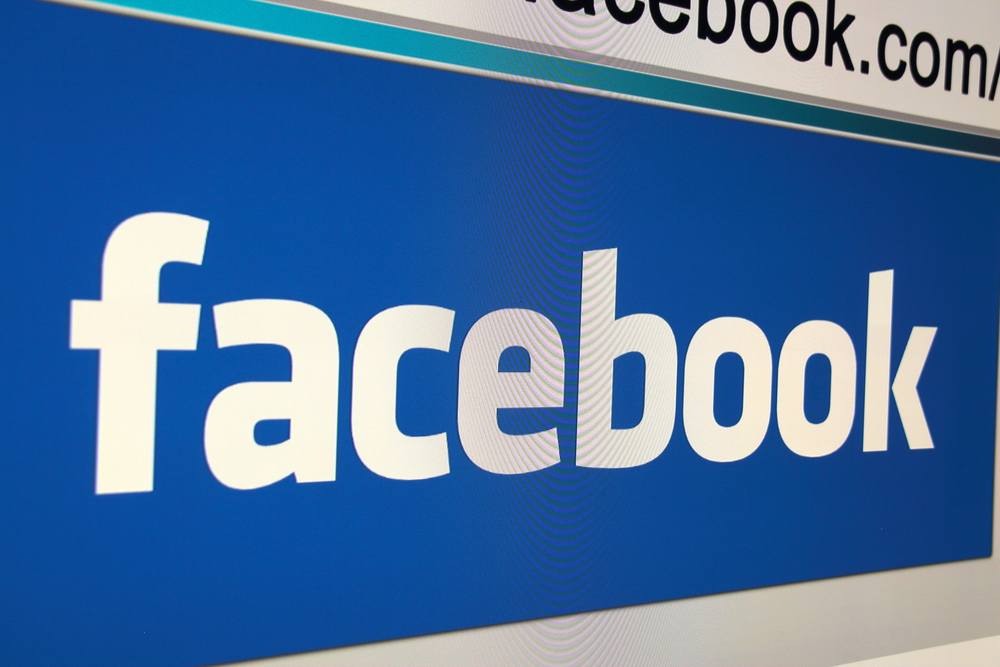 Facebook image via Shutterstock
What are the future prospects for Facebook at Work? Find out in this week's roundup.
1. CIOs' response to Facebook at Work? Never say never – Kristen Lee and Linda Tucci (SearchCIO)
Facebook is trying to make its way into the enterprise with a new collaboration tool called Facebook at Work. But will it work? CIOs and enterprise collaboration experts weigh in.
2. IT pros disappointed in Microsoft response to Azure outage – Ed Scannell (SearchCloudComputing)
Microsoft's slow response to the recent Azure outage left some users wondering if they should entrust critical business data to the cloud environment.
3. Microsoft Skype for Business to replace Lync – Gina Narcisi (SearchUnifiedCommunications)
Lync is being rebranded as Microsoft Skype for Business, helping to fuse enterprise UC needs with the usability employees want.
4. Amazon bolsters AWS security, adds encryption key management – Rob Wright (SearchCloudSecurity)
Newly announced Amazon Web Services security features include an encryption key management service intended to boost cloud security and strengthen appeal of AWS to enterprises.
5. Seagate bolsters ClusterStor HPC storage systems for Hadoop, Lustre – Carol Sliwa (SearchStorage)
Seagate beefs up ClusterStor storage systems acquired from Xyratex, with new Hadoop optimization tools, Lustre update and secure data appliances.
---
November 17, 2014 10:26 AM
Big Data
,
Data breach
,
Dell
,
Microsoft Exchange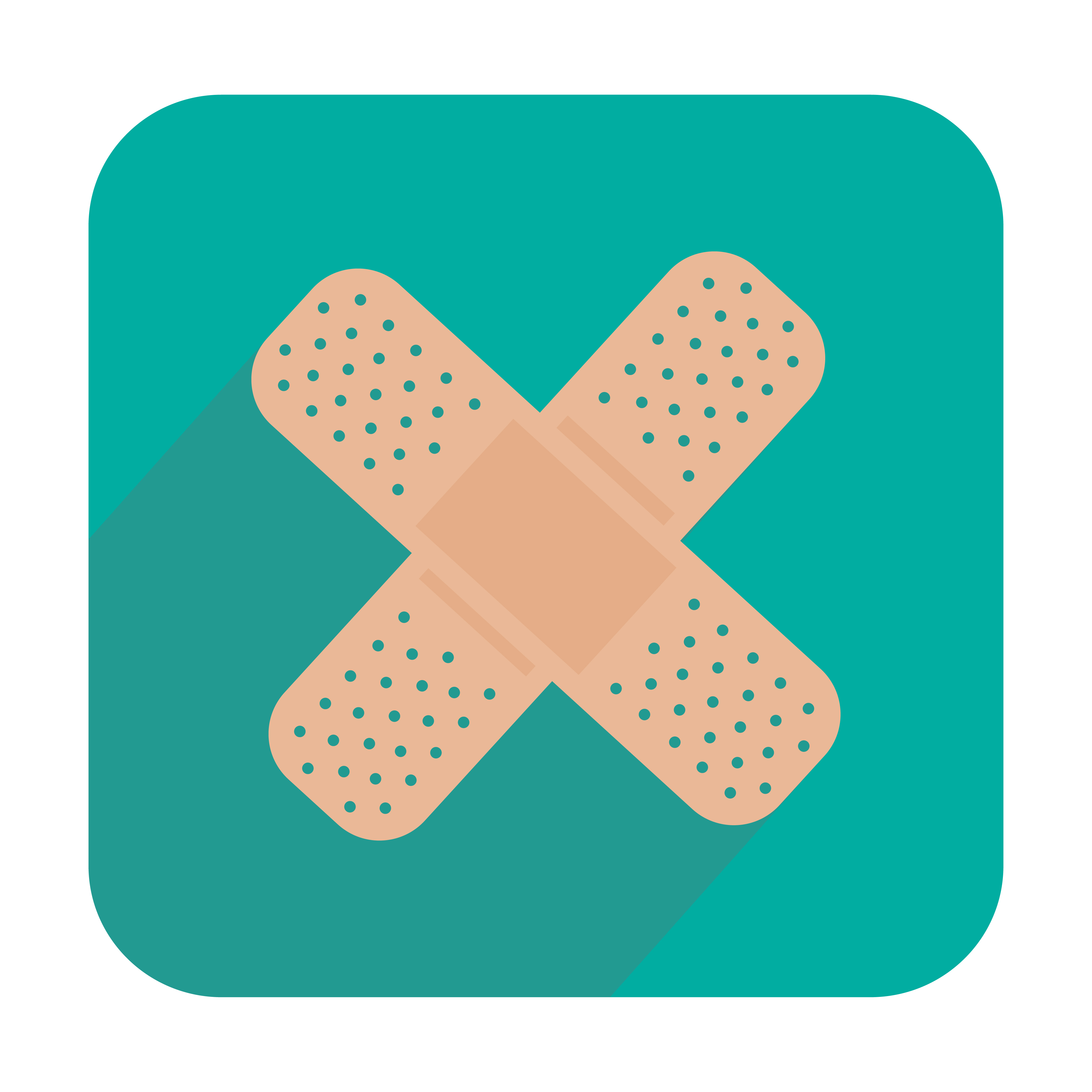 Patches image via Shuttstock
Why did Microsoft hold off on an Exchange update? Find out in this week's roundup.
1. Microsoft delivers hefty batch of patches – Toni Boger and Jeremy Stanley (SearchWindowsServer)
Microsoft patched two zero-day vulnerabilities in the year's largest Patch Tuesday update, but it delayed an Exchange update.
2. Juniper CEO shuffle creates uncertainty, excitement – Shamus McGillicuddy (SearchNetworking)
Leadership problems and troubled negotiations with an unnamed customer spurred the resignation of Juniper CEO Shaygan Kheradpir.
3. U.S. Postal Service latest government target for cyber attack – Warwick Ashford (ComputerWeekly)
Hackers breach the networks of the U.S. Postal Service in the latest of a series of attacks on US government agencies.
4. Startup Cazena talks up big data in the cloud at AWS re:Invent – Scot Petersen (SearchDataManagement)
Cazena, a stealth-mode startup founded by former Netezza executives, is looking to solve the pain points that many enterprises have with managing and analyzing big data in the cloud.
5. IT pros consider KACE systems management as a service – Diana Hwang (SearchEnterpriseDesktop)
Dell Software is investing in the cloud and IT pros weigh in on KACE as a service-based system management offering.
---
November 10, 2014 11:46 AM
Analytics
,
Wearable devices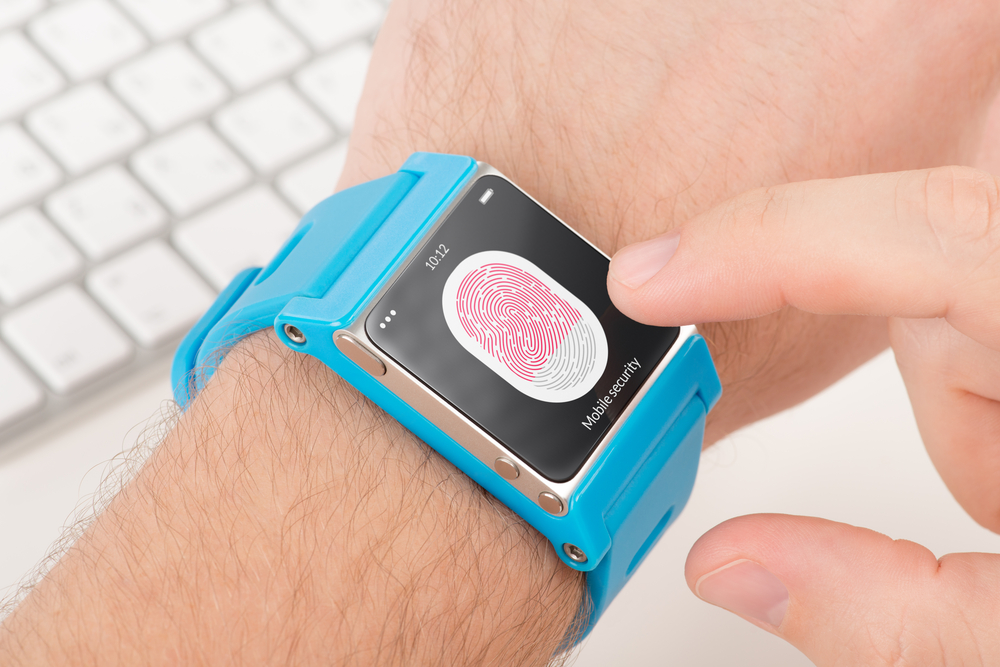 Wearable technology image via Shutterstock
By James Kobielus (@jameskobielus)
Behavior is something we usually measure and analyze at the personal level. By that, I mean we tend to measure whether such-and-such a person went here, said that, and did that. In doing so, we almost always abstract away the finer-grained intrapersonal behaviors involved in all of that. We rarely measure the specific behaviors of the person's legs, arms, hands, torsos, faces, tongues, eyes, brains, and other organs that made it possible for them to do all that.
We abstract away these lower-level details because they are usually irrelevant to behavioral analyses we are performing. For example, the specific sequence of movements of your customers' hands across their smartphones' touchscreen applications is immaterial if you're simply trying to determine the circumstances under which they'll click your "buy" button. By the same token, the specific accent that inflects how they speak the word "buy" into your voice-recognition application has no bearing on their decision to do so.
However, as the Internet of Things (IoT) pushes more deeply into our lives, we'll start to rethink these assumptions. IoT-enabled wearable devices will incorporate interfaces that respond to inputs that are primarily tactical, gestural, ocular, muscular, motion-sensitive voice-activated, and brainwave-triggered in nature. To keep pace with innovations in wearable devices, IoT behavioral analytics will need to enable the user experience to predictively morph in keeping with people's changing circumstances and intentions.
In that regard, I recommend this recent article on innovations in cognitive-computing technology that can predict how people pose, move, and gesture in various activities. As author Derrick Harris notes, these analytics have the potential to improve gesture-recognition capabilities built into wearable devices, and also to enable better simulation of real human behavior in computer animations. The deep-learning algorithms that have been developed can accurately predict the positions of people's arms, legs, joints and general body alignment in various activities. These advances, according to Harris, "could lead to better gesture-based controls for interactive displays, more-accurate markerless (i.e., no sensors stuck to people's bodies) motion-capture systems, and robots (or other computers) that can infer actions as well as identify objects."
Conceivably, predictive behavioral analytics of this sort might be used in IoT wearables to drive more fine-tuned gestural interfaces. Wearables, either through embedded and/or cloud-based algorithms, could conceivably anticipate what the wearer will do or intend next. Behavioral predictions could seamlessly guide the wearer toward those ends by, for example, adjusting the gestural, tactical, visual, or auditory device interfaces in real time.
Clearly, immersively wearable user experiences are just around the corner, and cognitive-computing algorithms will tailor them to our individual physiologies like a virtual, dynamic epidermis.
---