---
October 5, 2015 10:52 AM
Juniper Networks
,
Software testing
,
Windows 10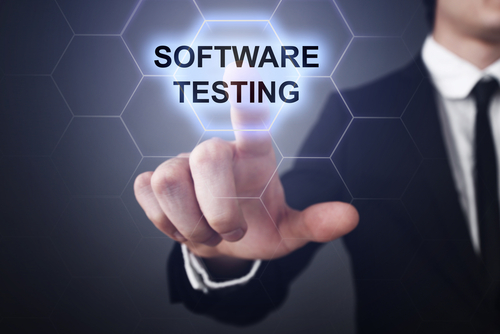 Software testing image via Shutterstock
What's the future of software testing? Check out what one expert thinks in this week's roundup.
1. The future of software testing: It's a brave new world – Gerie Owen (SearchSoftwareQuality)
It's a brave new world software testers. Expert Gerie Owen begins an 11-part series on everything you need to know about tomorrow's testing today.
2. Study claims enterprise vulnerability remediation can take 120 days – Michael Heller (SearchSecurity)
A new study has found that although flaws are most likely to be exploited within 60 days of discovery, companies can take between 100 and 120 days for vulnerability remediation.
3. Juniper fabric architecture ups competition with HP, Cisco – Antone Gonsalves (SearchNetworking)
Juniper Networks has launched a fabric architecture that centralizes management for data center and campus networks.
4. Talon Storage adds CloudFast file sharing for Azure – Garry Kranz (SearchCloudStorage)
Talon Storage timed the CloudFast launch to coincide with Microsoft making its Azure File Service generally available for Windows shared file storage.
5. Windows 10 improvements help the OS meet enterprise needs – Kevin Beaver (SearchEnterpriseDesktop)
Windows 10 mashes up some of the best features of Windows 7 and 8, and delivers them to users and IT shops in a way that could make it the de facto OS for the enterprise.
September 28, 2015 10:05 AM
Data breach
,
HP
,
Internet of Things
,
Microsoft Office 2016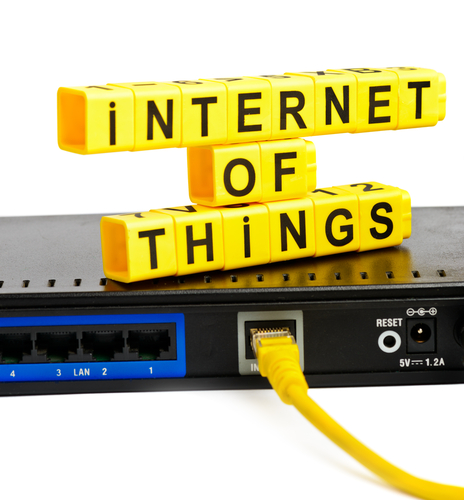 IoT security image via Shutterstock
Has your enterprise stepped up its IoT security efforts? Learn why one CISO says you should immediately in this week's roundup.
1. FBI CISO warns of IoT data breaches – Olivia Eckerson (SearchSecurity)
In a keynote address, FBI CISO Arlette Hart tackled the Internet of Things and explained why enterprises need to step up their IoT security efforts.
2. New Microsoft Office 2016 touts collaboration – Tracee Herbaugh (SearchUnifiedCommunications)
The new Microsoft Office 2016 includes a Groups collaboration tool for building convenient team workspaces.
3. Dell Campus Core Switch faces uphill battle in market – Antone Gonsalves (SearchNetworking)
Dell's latest campus core switch is expected to face tough competition from rivals Cisco and HP.
4. Enhanced IT service broker tools part of new HP – Robert Gates (SearchDataCenter)
HP's upgraded IT service management offerings are part of the soon-to-be HP Enterprise's efforts to turn IT departments into service brokers.
5. Amazon redshift data warehouse gets long-awaited functions – Beth Pariseau (SearchAWS)
The Amazon Redshift data warehouse can now perform functions that users have clamored for since 2013.
---
September 21, 2015 10:05 AM
Data Center
,
HP
,
Internet of Things
,
Salesforce.com
,
SIP trunking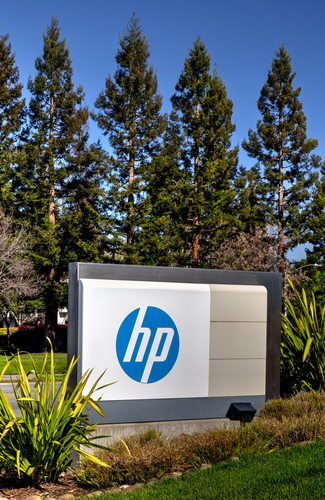 HP image via Shutterstock
Are you surprised by the cuts at HP? Find out why the company made the moves in this week's roundup.
1. HP Enterprise to cut up to 30,000 jobs ahead of split – Robert Gates (SearchDataCenter)
A leaner, more nimble HP Enterprise will have as many as 30,000 fewer employees after the company splits in November.
2. Verizon, CenturyLink top SIP trunking provider ranking – Katherine Finnell (SearchUnifiedCommunications)
Verizon and CenturyLink take the top two spots in an IHS Infonetics SIP trunking provider ranking of the top 10 providers in North America.
3. Iceland's blueprints for a data center industry – Meredith Courtemanche (SearchDataCenter)
---
September 14, 2015 8:51 AM
cybersecurity
,
DevOps
,
IaaS
,
VMware

IaaS image via Shutterstock
Do you think we will see rapid cloud consolidation in the IaaS market next year? Check out why that will be the case in this week's roundup.
1. Expect more IaaS cloud consolidation in 2016 – Trevor Jones (SearchCloudComputing)
Market research firm TBR predicts rapid cloud consolidation in the IaaS market in 2016 as vendors get back to their core competencies.
2. New VMware DevOps program boosts developer interest – Howard Dyckoff (SearchServerVirtualization)
The first-ever Developer Day at VMworld 2015 was the virtualization giant's first crack at courting a new developer and DevOps audience.
3. Cybersecurity Information Sharing Act has 'significant problems' – Michael Heller (SearchSecurity)
A new version of the Cybersecurity Information Sharing Act is scheduled to go in front of the Senate this fall, but one expert said the bill has 'significant problems.'
4. Microsoft acquires VoloMetrix to improve Office 365 data analytics – Tracee Herbaugh (SearchUnifiedCommunications)
Microsoft acquired VoloMetrix to mine Office 365 data for better intelligence on employee productivity.
5. Cloudian hardware arrays with HyperStore make debut – Sonia Lelii (SearchCloudStorage)
SDS vendor Cloudian announced scale-out appliances for petabyte storage, along with Cloudian HyperStore software enhanced with self-service data protection.
---
September 8, 2015 10:11 AM
CIO
,
Office 365
,
Video conferencing
,
VMware NSX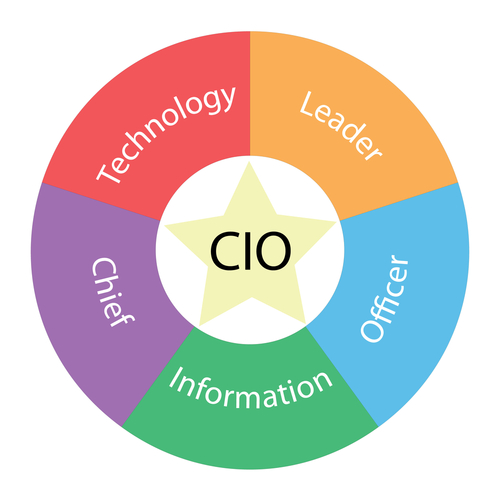 CIO image via Shutterstock
What circumstances should CIOs never be in? Check out the list in this week's roundup.
1. People in CIO positions should stay off this list – Jason Sparapani (SearchCIO)
Today, customers rule — CIOs who don't submit put their careers at risk. Analyst Bobby Cameron details five binds that spell doom for CIO positions.
2. VExperts won't buy into VMware NSX without eval options – Nick Martin (SearchServerVirtualization)
VMware NSX could be a game changer, but IT pros won't believe it – and won't invest in it — until they can test it for themselves.
3. DoJ Stingray rules require warrant to track mobile phones – Michael Heller (SearchSecurity)
The U.S. Department of Justice announced the establishment of a new policy for cell-site simulator devices that will require law enforcement to obtain warrants in order to track mobile phones.
4. Polycom video conferencing gets tighter integration with Skype for Business – Tracee Herbaugh (SearchUnifiedCommunications)
Polycom video conferencing system RealPresence provides better content sharing in Microsoft Skype for Business.
5. Experts highlight potholes in the Office 365 roadmap – Lauren Horwitz (SearchContentManagement)
Office 365 provides new options for lightweight collaboration, but experts at SPTechCon Boston said some features aren't ready for prime time yet.
---
August 31, 2015 9:30 AM
Analytics
,
Big Data
,
Data Science
,
Data scientist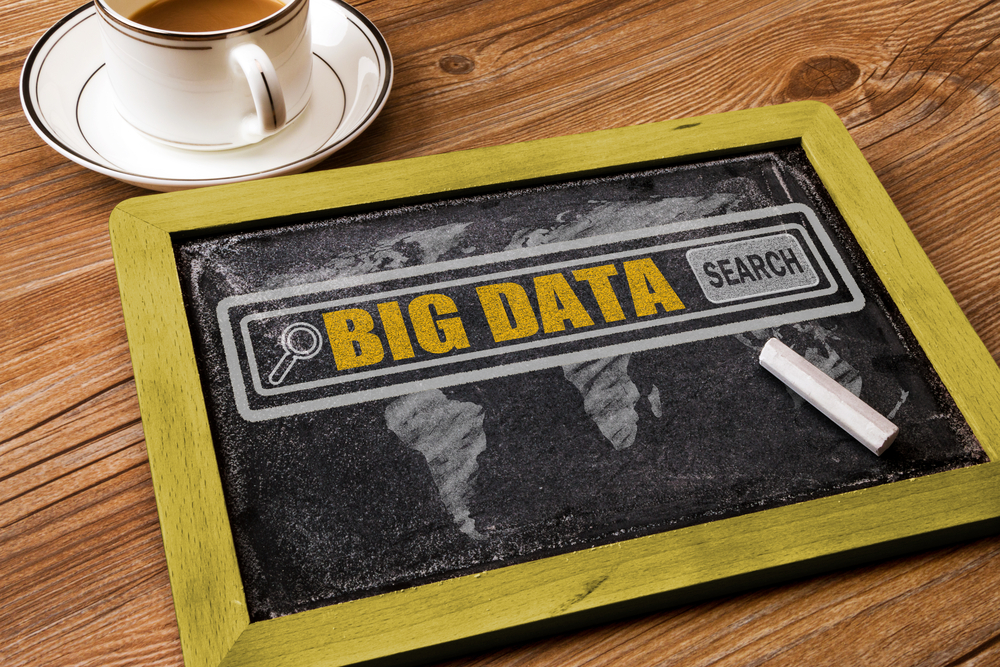 Big data image via Shutterstock
By James Kobielus (@jameskobielus)
You can anoint yourself with whatever lofty job title you wish. That doesn't mean that others need to buy into your conceit. Or, more to the point, it doesn't mean others will feel a compulsion to hire you into that role or pay you at a rate commensurate with your inflated self-regard.
Data scientist is a job title that many people are adopting, if for no other reason than that it's supposedly the "sexiest" job in the 21st century. Given the fact that many people see it as the ticket to a rewarding career, no one can deny that some of these nouveau data scientists are well-intentioned incompetents, while others may be outright charlatans trying to cash in on the latest trend. There are confidence artists in every profession.
Considering how important data science is to the big-data analytics revolution, we can't afford to let underperforming data scientists take root in our development shops. But, given the shortage of data science skills deficit, we also can't afford to turn away promising individuals who, though they may not be "naturals," might become exceptional data scientists if given an opportunity to grow their skills in the right environment.
How do you know a good data scientist, or as least someone with real potential, when you see one? When hiring and promoting, how can you distinguish a high-quality data scientist from someone who talks a good talk but just can't produce? Or, if you're grooming fresh data-science talent in your organization, how can you tell who's got true potential from those who may try hard but just don't have the skills or aptitude to succeed?
There is no shortage of commentary on what makes a good data scientist. If you're aspiring to this career or grooming others for it, it's best to group the advice into two broad categories: "here's why someone will never become a top-notch data scientist" vs. "here are the milestones that someone must hurdle if they want to become one."
Some commentators lean far more in one direction than the other with their advice. A few years ago, for example, Vincent Granville offered his 13-point checklist and linked to an online diagnostic test for distinguishing so-called "fake data scientists" from those who ostensibly have the right stuff. Though I disagree with this polarizing approach to talent management, one can't deny that some people may not have the innate aptitudes or work ethic needed to excel in this field.
Some commentators recognize that "data scientist" is an aspiration as much as a vocation. This past month, Bernard Marr presented his 5-point list of signs that someone isn't quite ready to become a peak-performing data scientist, but may get there some day through focus, education, and perseverance. However, Marr's list isn't very different from Granville's in its reliance on stigmatizing characterizations—e.g., "you aren't creative"—that feel more like insults than constructive advice. And his call to readers to "add to my list of signs that someone is NOT a data scientist" feels like he's building a detailed profile to be used for excluding people from this field.
My feeling is that good data scientists are grown—through education, experience, and incentives—rather than born. For example, creativity is in the eye of the beholder. The best data scientists can demonstrate that when they're given a challenge that calls it forth. In this blog from three years ago, I discussed the attributes that you should look for when evaluating a data scientist's performance on real-world projects. These traits include curiosity, intellectual agility, statistical fluency, research stamina, scientific rigor, and a skeptical nature. Some of these may be innate, but some may be entirely the result of a determined individual's efforts to grow and stretch in their chosen career.
Education is the very heart of professional growth, and most data scientists seek it out wherever it's available. In a separate blog three years ago, I discussed the core curriculum that every good data scientist needs to master in order to excel in the job. Many of the new generation of data scientists are largely self-taught, though it's usually best to have some formal education under your belt.
My perspective on this issue is intensely personal. Ten years ago, I didn't know much about data science, data management, big data, or analytics. However, I was offered a high-visibility job that required that I master all of these topics, without the benefit of classroom instruction or a degree, practically overnight.
Many of you read my work. I'm in my mid-50s, and now I'm someone that many regard as an expert in this field. I'm not a data scientist, per se, but I obviously know the subject matter. I wasn't born to do this work. I've grown myself into it.
And I'm not faking it. I author every last word that goes out under my byline.
---
August 31, 2015 9:18 AM
HP
,
Hyper-convergence
,
VMware
,
Windows 10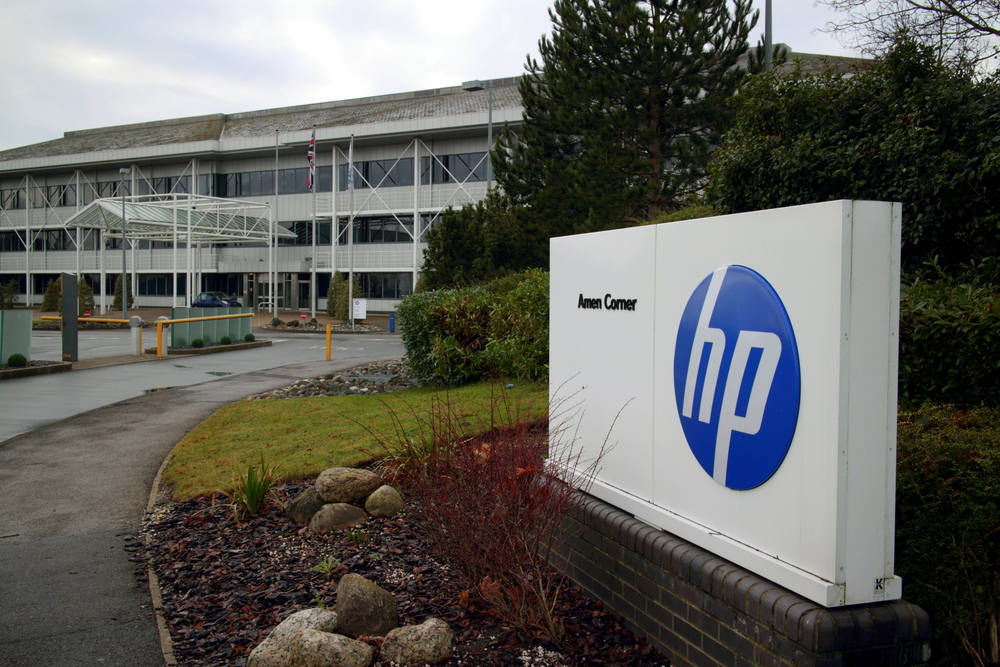 HP image via Shutterstock
What does HP need to get in order before the upcoming split? Find out in this week's roundup.
1. HP Enterprise has work cut out following split – Ed Scannell (SearchDataCenter)
With the split two months away, HP Enterprise needs to ensure its hardware, software and services groups work and play better together.
2. Hyper-converged systems look to preempt VMware's plans – Robert Gates (SearchDataCenter)
The small vendors that have lead the hyper-converged infrastructure market look to stay in front of VMware and Cisco with updates ahead of VMworld 2015.
3. Windows 10 data collection sparks Microsoft privacy concerns – Ramin Edmond (SearchEnterpriseDesktop)
Windows 10 constantly feeds your information to Microsoft, raising questions about how private your experience really is.
4. HP open switches mark the latest challenge to Cisco – Antone Gonsalves (SearchNetworking)
HP introduced two Altoline open switches that increase the company's portfolio of alternatives to Cisco's proprietary hardware.
5. Report says SMB IT still doesn't get virtualization security – Michael Heller (SearchSecurity)
A new report makes controversial claims about the costs of breaches in virtualized environments, strongly suggesting IT pros may not understand the challenges of virtualization security.
---
August 24, 2015 8:57 AM
Android
,
Docker
,
Magic Quadrant
,
Windows 10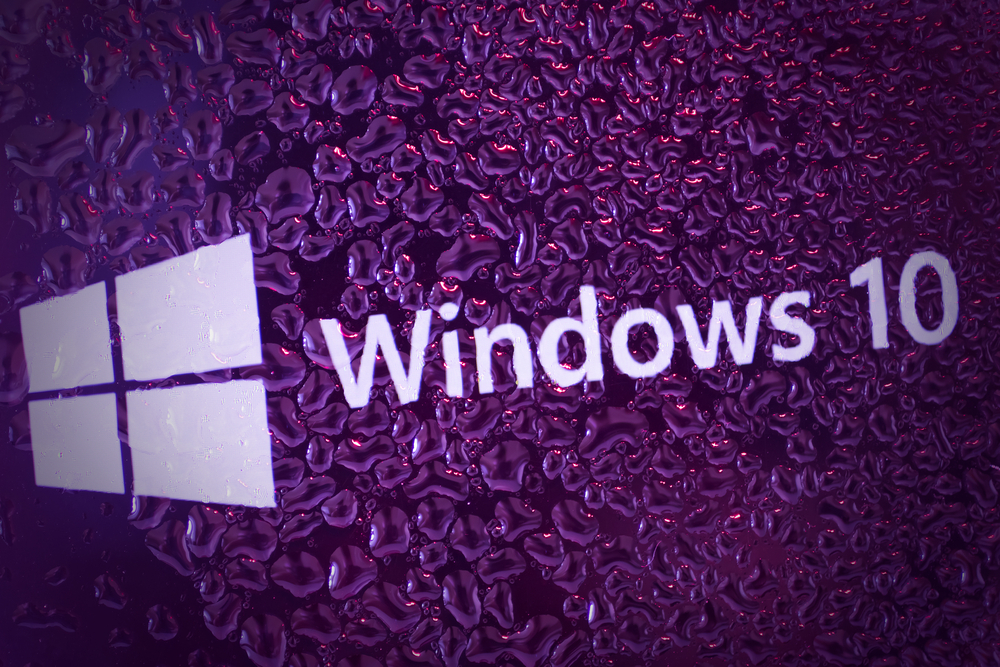 Windows 10 image via Shutterstock
Can Windows 10 save the slumping PC market? Find out in this week's roundup.
1. Windows 10 no savior for slumping PC market – Ramin Edmond (SearchEnterpriseDesktop)
Windows 10 adoption won't spur the PC market as many users rely on tablets and other Windows mobile devices.
2. Gartner debuts Magic Quadrant for group video – Katherine Finnell (SearchUnifiedCommunications)
A market evolution has led Gartner to create a Magic Quadrant for group video systems, as enterprises focus not only on endpoints, but infrastructure and interoperability with their room system deployments.
3. Millions left at risk as Android Stagefright fix pushed to September – Michael Heller (SearchSecurity)
The Android Stagefright vulnerability continues to put millions of users at risk because Google's first attempt at a patch did not work, and a new fix likely will not come until September.
4. Cloud, mobile apps remain major tech issues for Gartner Catalyst-goers – Jason Sparapani (SearchCIO)
IT professionals gathered at Gartner Catalyst to bone up on bleeding-edge technology and apply what they learned to tech issues at home.
5. Coho Data adds Docker containers inside storage – Garry Kranz (SearchVirtual Storage)
A Coho Data DataStream software upgrade lets Docker containers execute directly on DataStream storage arrays.
---
August 16, 2015 8:34 PM
Big Data
,
SDN
,
Windows 10
,
Yammer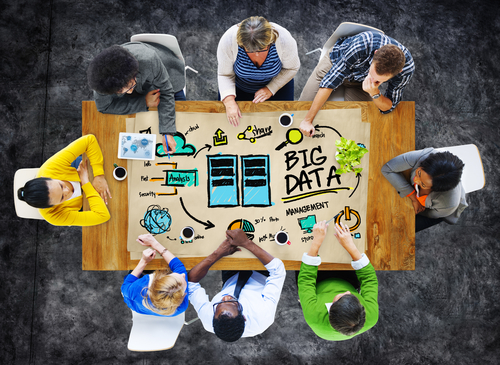 Big data image via Shutterstock
What are some of the largest big data failures to watch out for? Find out in this week's roundup.
1. Seven big data failures to watch out for – Nicole Laskowski (SearchCIO)
At this week's Gartner Catalyst conference, a session on big data failures drew a crowd of IT leaders eager not to commit the same mistakes.
2. Windows 10 gets its first Patch Tuesday updates – Ed Scannell and Tayla Holman (SearchWindowsServer)
Microsoft wastes no time delivering its first critical Windows 10 Patch Tuesday fixes, along with critical updates for its Edge and IE browsers.
3. Microsoft refreshes Yammer mobile – Antone Gonsalves (SearchUnifiedCommunications)
Microsoft has made it easier for corporate employees to use Yammer mobile for team collaboration.
4. Analysts: SDN wouldn't have prevented United Airlines network outage – Alissa Irei (SearchSDN)
Some speculate that SDN could prevent a network outage like the one that brought United Airlines to a screeching halt. Others, however, say the industry needs an SDN reality check.
5. Bitdefender hack the latest cyberattack on security vendors – Olivia Eckerson (SearchSecurity)
Bitdefender suffered a data breach in which a hacker stole a small number of unencrypted usernames and passwords for active customers. The hacker then demanded $15,000 in ransom.
---
August 11, 2015 6:21 AM
Agile
,
Black Hat
,
HP
,
IBM
,
Windows 10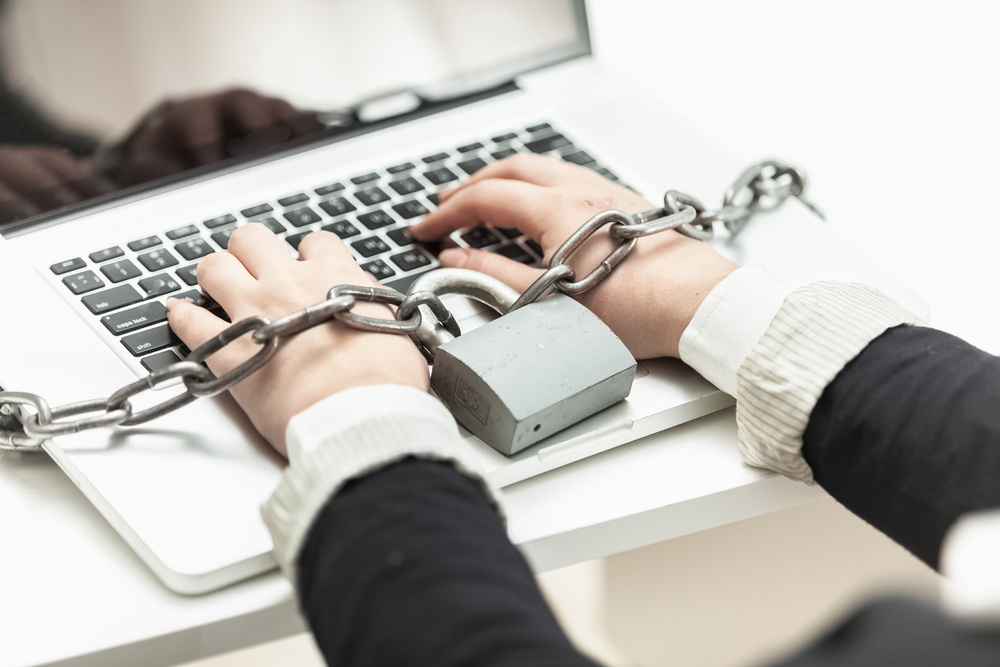 Internet freedom image via Shutterstock
Is Internet freedom and openness really dying? Find out in this week's roundup.
1. Black Hat 2015 opens with bleak view of Internet freedom – Robert Richardson (SearchSecurity)
Legal expert Jennifer Granick kicked off Black Hat 2015 with a warning to conference goers that Internet freedom and openness are dying.
2. As its legacy software stalls, IBM cloud service revs engine – Ed Scannell (SearchCloudComputing)
IBM's cloud service, thanks to SoftLayer and subscriptions, is making some headway but hasn't made up for lagging legacy software sales.
3. HP hyper-converged product upgraded, EVO:RAIL dropped – Carol Sliwa (SearchVirtualStorage)
HP launches new ConvergedSystem 250-HC StoreVirtual appliances, as hyper-convergence strategy shifts to one product.
4. Rework the user story to improve Agile security – Valerie Silverthorne (SearchSoftwareQuality)
At Agile2015, discussion turned to how a user story can offer a different approach to Agile security.
5. Windows 10 builds on positive launch – Simon Quicke (MicroScope)
According to the latest figures, users are moving to the latest Microsoft operating system.
---