---
April 26, 2015 7:48 PM
Data Center
,
ERP
,
Google
,
Security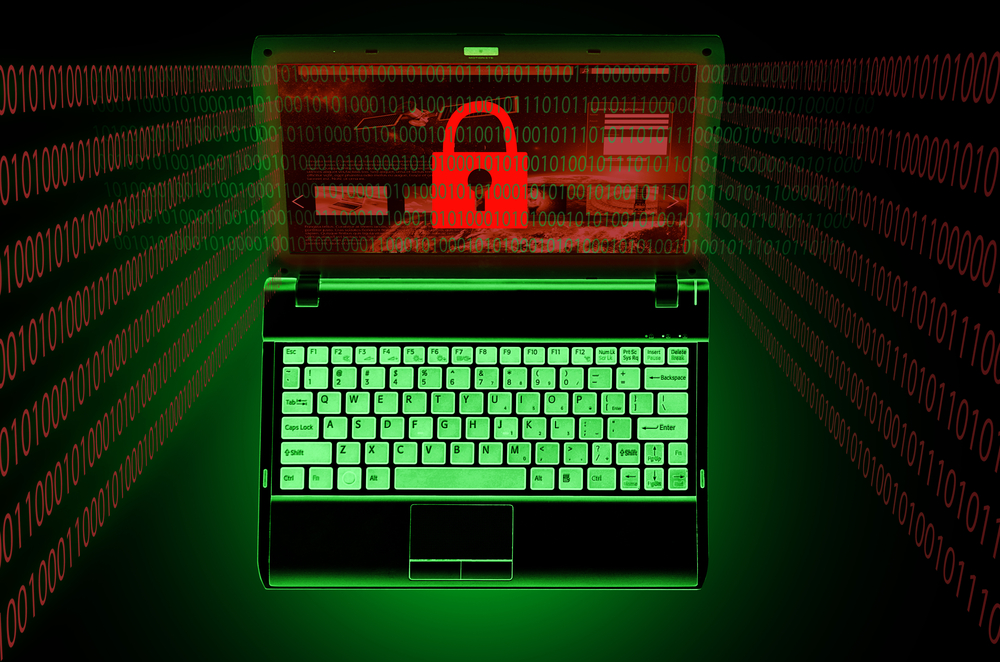 Security attack image via Shutterstock
Are long-duration security attacks the norm now? Find out in this week's roundup.
1. Long-duration advanced persistent threats now the norm, say experts – Michael Heller (SearchSecurity)
Threat experts at RSA Conference 2015 say today's most dangerous attack techniques reflect a shift toward long-duration attacks that are often nearly impossible to detect.
2. Spectra Logic Corp. upgrades BlackPearl with more cache, object support – Garry Kranz (SearchDataBackup)
Spectra Logic has tweaked S3 commands on BlackPearl archiving gateway to enable bulk transfer of objects to backend LTFS libraries.
3. Report shows increased failure rates for ERP implementations – Jim O'Donnell (SearchManufacturingERP)
The 2015 ERP report from Panorama Consulting Solutions also shows SAP outpacing Oracle and Microsoft on buyer shortlists.
4. New data center cooling systems slowly displace CRAC – Robert Gates (SearchDataCenter)
As CRAC remains a top data center cooling option, cheaper and more environmentally friendly options will continue to emerge.
5. Google reports 12% revenue increase – Kayleigh Bateman (ComputerWeekly)
Google misses analysts' $17.5bn target but reports 3.7% profit increase through growth in mobile ad sales.
April 20, 2015 11:12 AM
HP
,
IaaS
,
Internet of Things
,
Telecom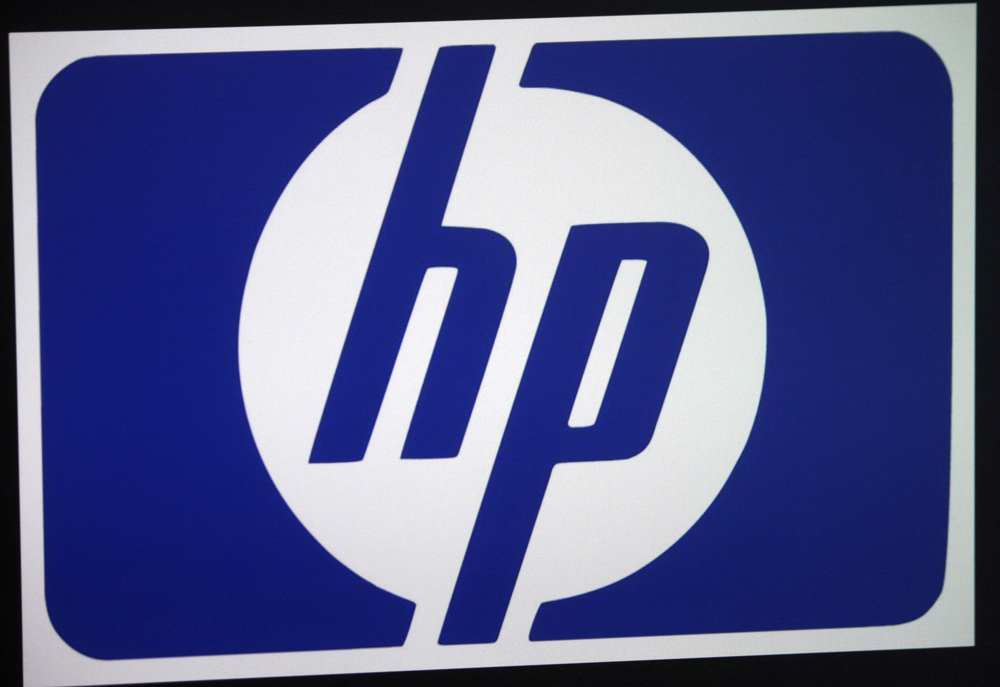 HP image via Shutterstock
Can HP's hardware play an important role in the cloud market? Find out in this week's roundup.
1. HP cloud services here to stay, but IaaS ambition shifts – Ed Scannell and Trevor Jones (SearchCloudComputing)
HP knows its cloud services won't beat AWS, Google and Azure, but its hardware can play an important role in the cloud.
2. IoT device explosion challenges data center security – Robert Gates (SearchDataCenter)
The billions of Internet connected devices in the IoT wave introduce new data center security concerns that IT managers must head off at the pass.
3. Patch Tuesday, exploit Thursday: Windows HTTP.sys flaw under attack – Michael Heller (SearchSecurity)
A critical vulnerability in Windows HTTP.sys was detailed as part of Microsoft's April Patch Tuesday, and the flaw is already being actively exploited in the wild.
4. News recap: Report shows promising telecom employment numbers – Katherine Finnell (SearchTelecom)
In telecom news, a report from the Bureau of Labor Statistics shows promising telecom employment numbers; broadband customers are increasingly using OTT services.
5. Crossroads Systems boosts StrongBox DR failover to tape – Garry Kranz (SearchDisasterRecovery)
Crossroads StrongBox archiving appliance ingests writes to disk and copies data to up two tape libraries for disaster recovery.
---
April 13, 2015 9:06 AM
cybersecurity
,
Docker
,
Hyper-V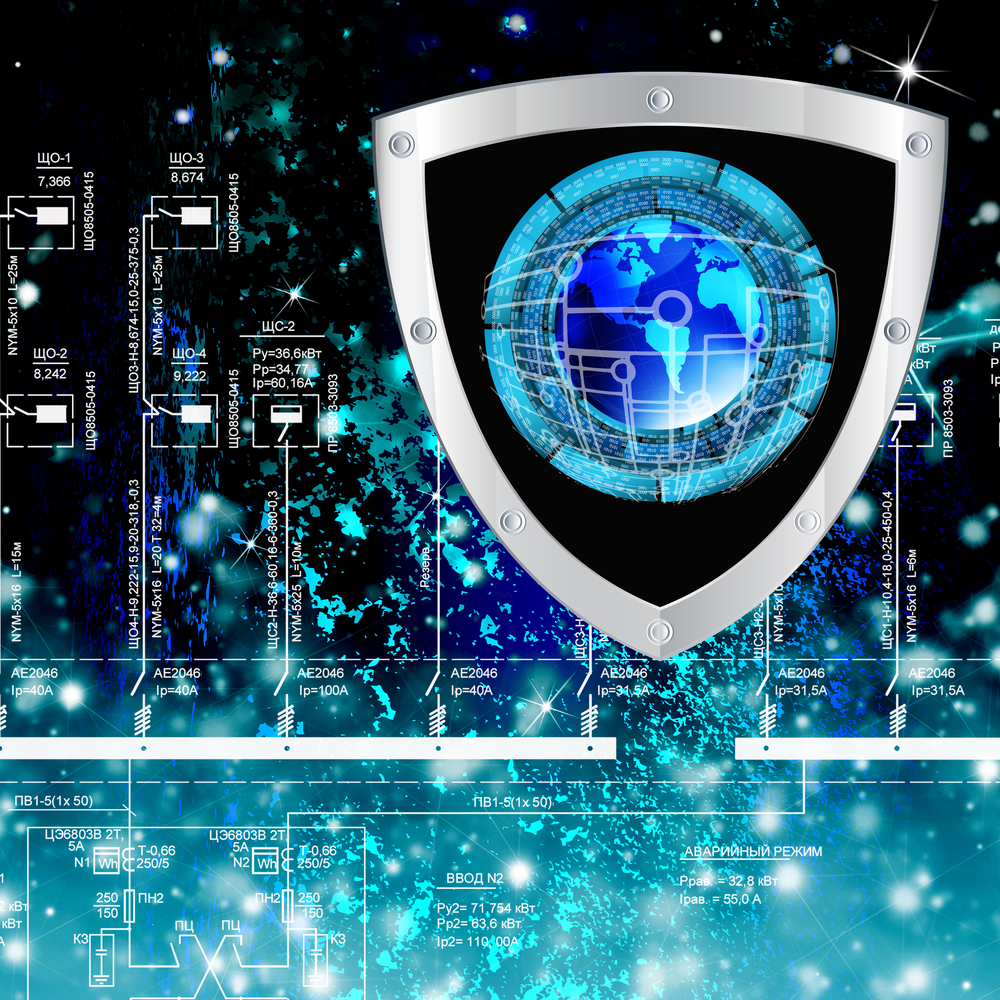 Cybersecurity image via Shutterstock
Do you think cybersecurity threats are getting more complex? Find out what our experts think in this week's roundup.
1. Experts disagree on growth, complexity of cybersecurity threats – Michael Heller (SearchSecurity)
The Websense 2015 Threat Report claims that cybersecurity threats are getting more complex, but one expert says the trends aren't anything new.
2. CipherCloud launches free cloud compliance resource center – Rob Wright (SearchCloudSecurity)
CipherCloud's new Global Compliance Resource Center aims to clear up the confusion around global compliance and data privacy protection laws as they pertain to the cloud.
3. Microsoft Hyper-V Containers the latest Docker embrace – Trevor Jones (SearchServerVirtualization)
Microsoft continues its push for Docker, the Linux container technology, with a new Hyper-V Container tool for greater application isolation.
4. Microsoft goes small with Nano Server – Jeremy Stanley (SearchWindowsServer)
What's more (or less) Server Core than Server Core? Microsoft's Nano Server, expected in the next release of Windows Server, will be all about PowerShell management.
5. Inovalon federates healthcare info into data leaks for analytics – Dave Raffo (SearchStorage)
Healthcare analytics firm Inovalon escapes a siloed approach by building hybrid cloud data lakes for petabytes of data with EMC Federation technology.
---
April 6, 2015 8:22 AM
Data Center
,
IBM
,
Internet of Things
,
SDN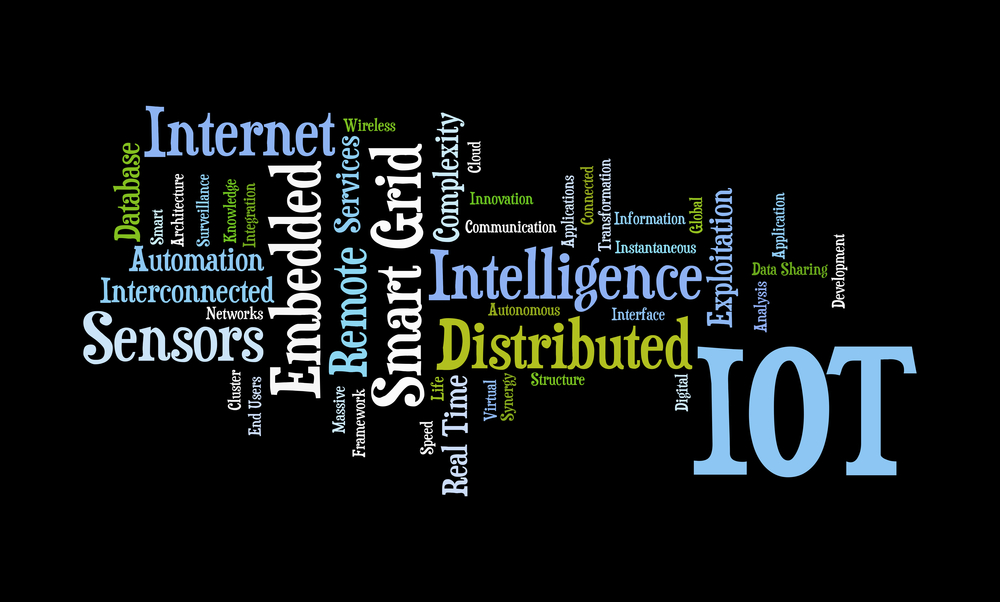 Internet of Things image via Shutterstock
Is the IoT hype justified at RSA Conference 2015? Find out in this week's roundup.
1. RSA Conference 2015 preview: Is IoT hype justified – Michael Heller (SearchSecurity)
The Internet of Things dominates the agenda at RSA Conference 2015, but experts believe enterprises should focus their attention on threat intelligence and other topics.
2. VMware EVO:RAIL attracts lots of tire kickers, few drivers – Ed Scannell (SearchServerVirtualization)
VMware users are showing interest in EVO:RAIL, but competitive offerings and more complex decision making slows the purchasing process down.
3. Azure Site Recovery expands cloud DR to VMware users – Trevor Jones (SearchCloudComputing)
Azure Site Recovery expands Microsoft's cloud disaster recovery capabilities to VMware users and potentially to other services, too.
4. Wells Fargo continues massive data center consolidation – Robert Gates (SearchDataCenter)
Since merging with Wachovia in 2009, Wells Fargo has closed 100 data centers, decreasing its risk profile and reducing its carbon footprint.
5. IBM innovation centers give enterprises a dry run with SDN technology – Gina Narcisi (SearchSDN)
As enterprise interest in SDN grows, new IBM innovation centers allow businesses to test SDN technology from a variety of vendors.
---
April 3, 2015 8:49 AM
Analytics
,
Internet of Things

Analytics image via Shutterstock
By James Kobielus (@jameskobielus)
Some possessions are best left mute and dumb, unless you feel you can't get through life if everything you own isn't constantly peppering you with "friendly reminders," like an overbearing spouse.
Machines don't need to sleep, and they can monitor anything and everything 24×7. As the Internet of Things (IoT) pushes sensor-driven smarts into everything, we're going to create a world where inanimate objects know who we are, what we need, and, through machine-driven alerts, how to guide us in that direction. Not just that, but embedding of IoT endpoints into every personal possession might create a world where we all risk being smothered in an overload of notifications, reminders, guidance, and other messages.
Are you ready to be spammed by the universe at large? It's been said that the road to perdition is paved with good intentions, and that's certainly the case with the potential dystopia of IoT-stoked overnotification. As this recent EE Times article notes, there are legitimate reasons why, say, every container of food, drink, pharmaceuticals, cleanser, gasoline, and other substances in and around your household should notify you if they've been left open for longer than normal. But do you also want those containers, by default, to instruct you that you need to refill or replace them regularly with some new, improved, premium brand?
Perhaps it's premature to moan about overbearing IoT analytics, to borrow a phrase from the cited article's headline. But as smart appliances become mainstream and as people adopt smartwatches and other wearables that receive continuous alerts from hither and yon, it's only a matter of time before an overnotification culture takes hold everywhere. To get a foretaste of the IoT-stoked message madness that awaits us all, just look at today's never-ending spam nightmare of email and social media. Either the IoT-triggered notification messages will be turned on automatically when we activate a new smart possession, or we'll turn them on ourselves and seldom "opt out."
Sad to say, IoT analytics could make the problem much worse, rather than better. Behind the scenes, cloud-based machine-learning and predictive models may be set up to find a continuing stream of events, threats, and opportunities that absolutely must be called to our attention ASAP.
Say what you will about the privacy and malware implications of all this, but even the most benign of these messages will prove annoying if we receive them constantly and can't easily tune them out. Even if we could block some IoT notification spam in the future, the need to continually manage it all—even the stuff that we long ago opted into–will wear us down.
---
March 30, 2015 9:13 AM
Cloud Security
,
HP
,
OpenStack
,
SDN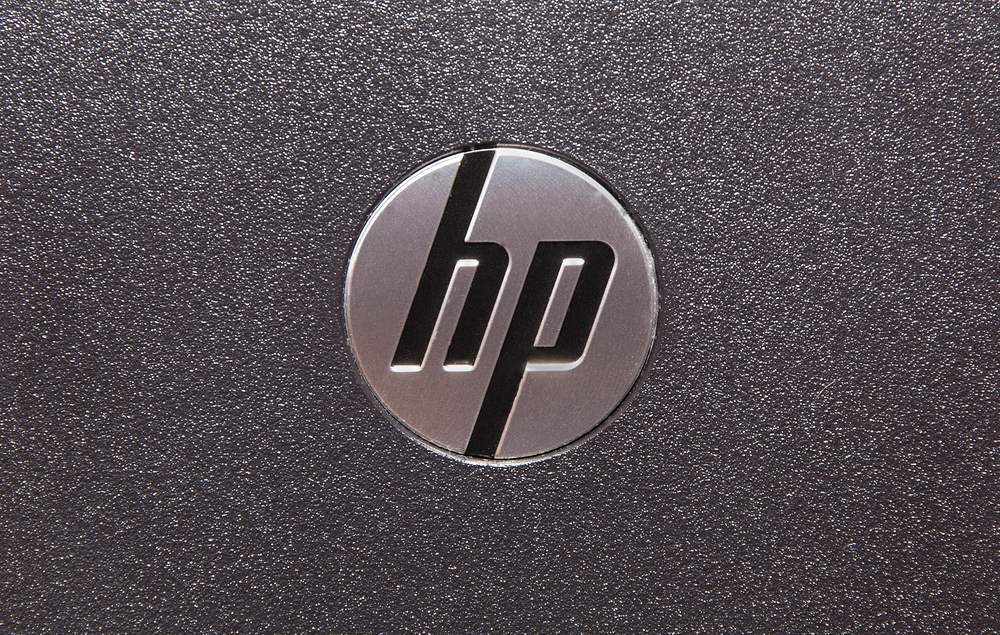 HP image via Shutterstock
Need help with OpenStack? Find out how HP's Helion Rack is giving it a helping hand in this week's roundup.
1. HP Helion Rack gives users helping hand with OpenStack – Ed Scannell (SearchCloudComputing)
HP's new private-cloud-in-a-box, Helion Rack, should speed deployment of private clouds for IT pros unable to jump the OpenStack skills hurdle.
2. FISMA report highlights federal cloud security deficiencies – Rob Wright (SearchCloudSecurity)
A new report on government cybersecurity efforts delivered some troubling findings for the federal government's cloud operations.
3. Survey: Enterprises ready to buy SDN products – Antone Gonsalves (SearchSDN)
A majority of U.S. businesses are preparing to implement SDN products in the data center by 2017 in order to reduce networking costs.
4. New tool eases enterprise file sync-and-share searches, security – Jake O'Donnell (SearchConsumerization)
SearchYourCloud's new tool gives users a way to search multiple cloud sync-and-share services on mobile and desktops, with file-level security.
5. IBM splits SoftLayer cloud storage into endurance, performance tiers – Sonia Lelii (SearchCloudStorage)
SoftLayer upgrades its IBM Cloud storage with services for granular performance management that calibrate IOPS to application needs.
---
March 22, 2015 6:53 PM
Cisco
,
Internet of Things
,
Object storage
,
Wearable devices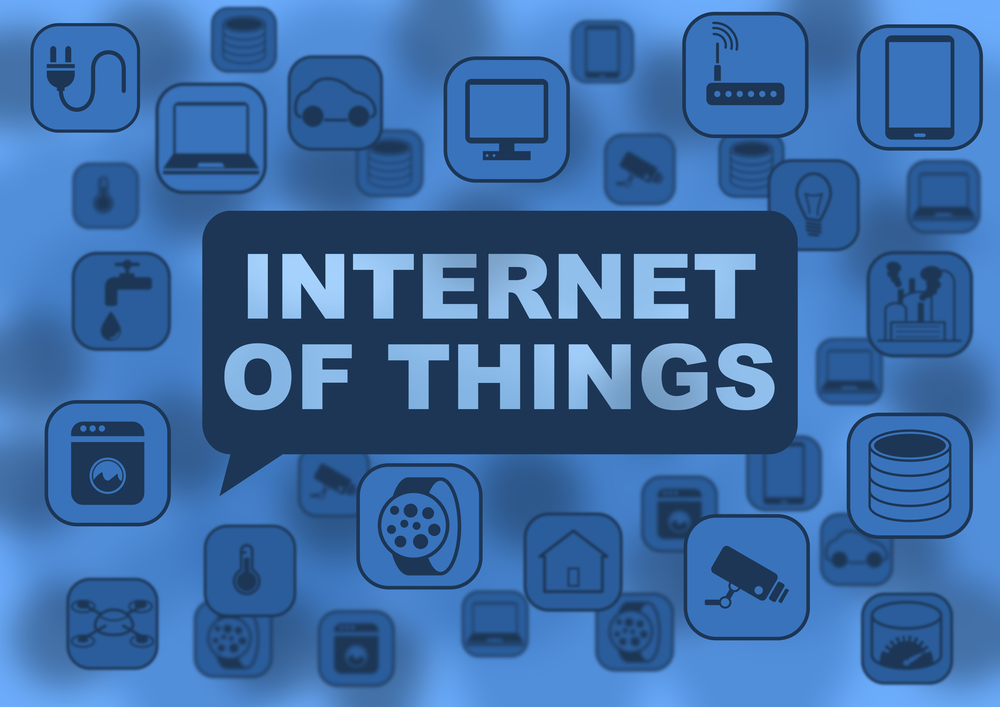 Internet of Things image via Shutterstock
Is the IT industry ready for the Internet of Things? Find out in this week's roundup.
1. IoT technologies emerge to manage connected-device deluge – Jake O'Donnell (SearchConsumerization)
Deployment of IoT, wearables and connected devices are coming at rates even experts never thought possible and IT must be ready.
2. Azure IoT play biggest yet amongst mega cloud vendors – Trevor Jones (SearchCloudComputing)
Azure IoT Suite may be the first major cloud platform to cover the spectrum of collecting, analyzing and presenting data from Internet of Things devices.
3. Experts: Consumer Privacy Bill of Rights may ease privacy compliance – Michael Heller (SearchSecurity)
The Consumer Privacy Bill of Rights proposed by the Obama administration is a good first step, according to experts, and may simplify privacy compliance for enterprises currently dealing with many different state laws.
4. Cisco Spark the new name for Project Squared collaboration app – Gina Narcisi (SearchUnifiedCommunications)
Cisco has given a new name to Project Squared. The cloud-based collaboration app is now Cisco Spark and will cost as much as $25 per user per month, the company said at Enterprise Connect.
5. Promise Technology pushes into object storage for PB scale with VSky – Sonia Lelii (SearchStorage)
Promise Technology's VSky object storage can handle petabytes of data and is aimed at rich media and video surveillance.
---
March 16, 2015 9:17 AM
AWS
,
Data storage
,
Juniper Networks
,
SDN
,
VMware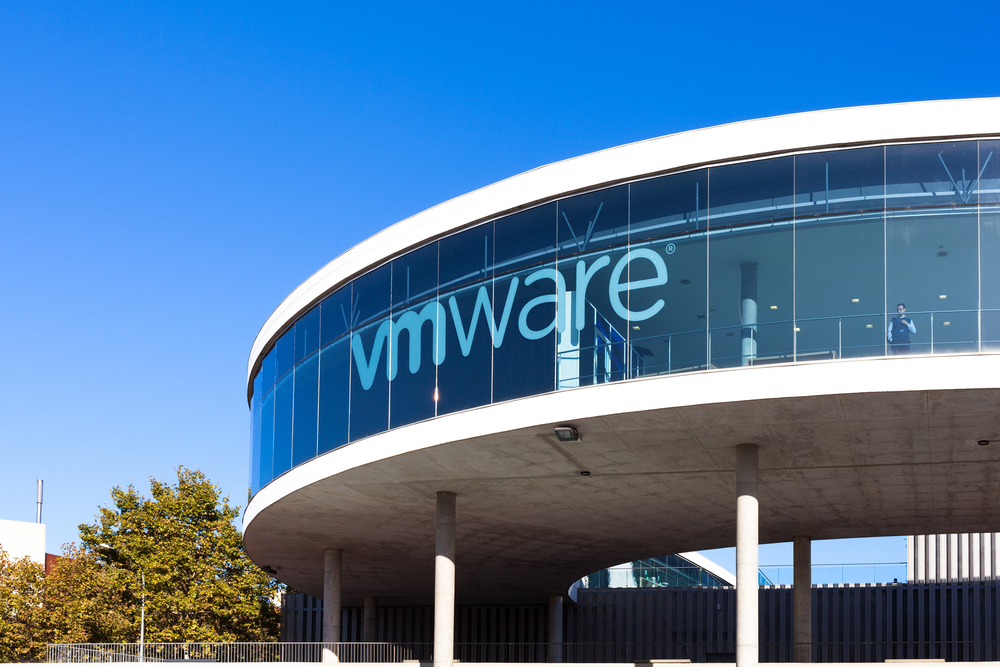 VMware image via Shutterstock
Who will win in the brewing hybrid cloud management battle: VMware or AWS? Find out in this week's roundup.
1. Hybrid cloud management battle brews between VMware and AWS – Beth Pariseau (SearchCloudComputing)
VMware plans to allow its customers to move virtual machines into and out of the AWS cloud and AWS has a plugin for vCenter. Which approach will prevail?
2. Unidesk adds Hyper-V support, bolsters Microsoft VDI – Jake O'Donnell (SearchVirtualDesktop)
Unidesk 3.0 includes support for Microsoft VDI, giving some VMware Horizon users reason to consider a move to Hyper-V.
3. Does Rowhammer mark a new wave of hardware vulnerabilities? – Michael Heller (SearchSecurity)
Experts agree that the Rowhammer vulnerability likely isn't an immediate threat to enterprises, but disagree on whether hardware vulnerabilities are about to reach a tipping point.
4. Juniper SDN switches aimed at enterprise clouds – Antone Gonsalves (SearchSDN)
Juniper Networks has introduced a line of SDN switches that give corporations a choice in open and proprietary technology for building public and private clouds.
5. Google tries to melt Amazon Glacier's lead in cold data storage – Sonia Lelii (SearchCloudStorage)
Google Cloud Storage Nearline takes on Amazon Glacier, promising restore times in seconds rather than the hours it takes for Glacier customers.
---
March 9, 2015 9:26 AM
Cisco
,
Docker
,
IBM Watson
,
VMware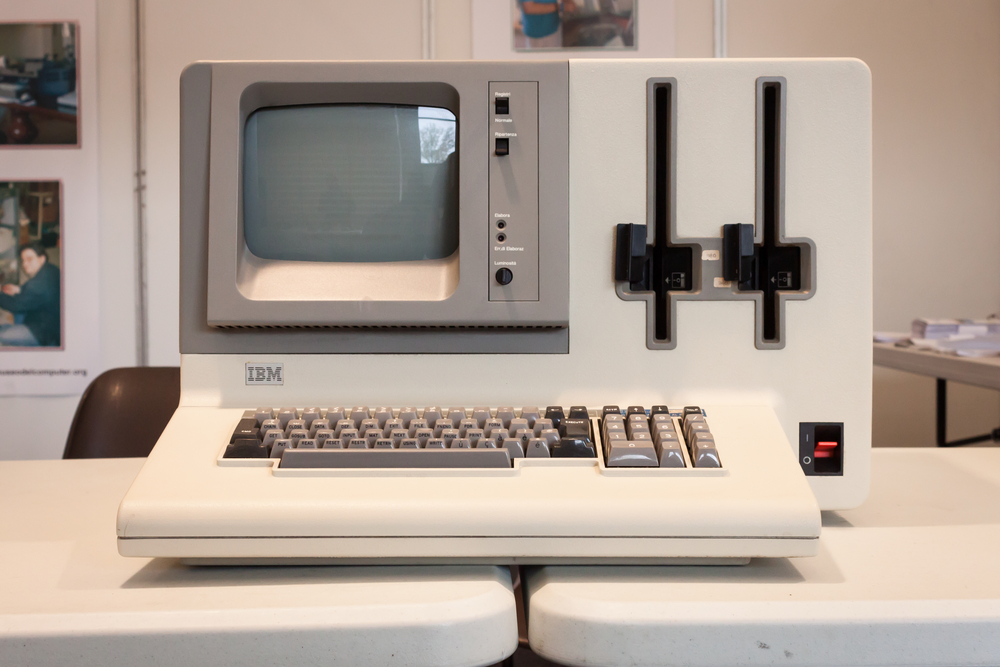 IBM image via Shutterstock
Can AlchemyAPI give IBM Watson new life? Find out in this week's roundup.
1. IBM Watson looks to AlchemyAPI to boost its appeal – Ed Scannell (SearchDataCenter)
IBM acquired cognitive computing provider AlchemyAPI in the hopes it can whip up an application elixir that gives Watson new life.
2. Docker acquires talent to bolster container virtualization – Antone Gonsalves (SearchSDN)
Docker's acquisition of SocketPlane is expected to help bring greater scalability to container virtualization, making the emerging hypervisor alternative more enterprise-ready.
3. Microsoft confirms Windows vulnerable to FREAK attack – Michael Heller (SearchSecurity)
The serious HTTPS FREAK exploit was thought to only affect Android, iOS, and MacOS, but Microsoft has confirmed that it also affects all supported versions of Windows.
4. Cisco, VMware unveil CSP products to tap growing market – Antone Gonsalves (SearchSDN)
CSP products introduced at the Mobile World Congress included cloud-based analytics from Cisco and virtualized networking technology from VMware.
5. Survey shows concerns of IT managers spur hybrid cloud adoption – Sarah Wilson (SearchCloudStorage)
According to a recent study conducted by EMC, the top concerns of IT managers today could be contributing to an uptick in hybrid cloud deployments.
---
March 2, 2015 1:06 PM
Apache
,
Hadoop
,
Spark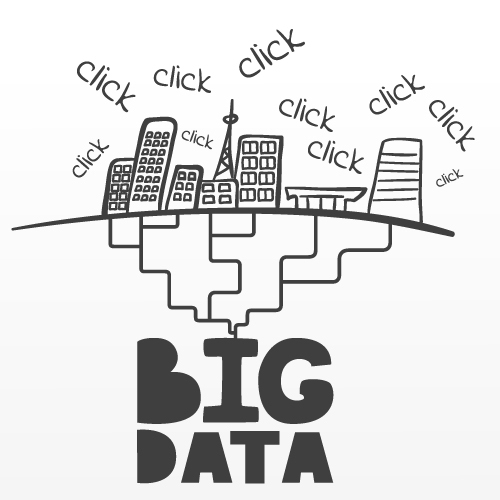 Big data image via Shutterstock
By James Kobielus (@jameskobielus)
Fending off industry hype requires that we stay focused on the maturity, or lack thereof, of any new technology. Just because pundits, developers, and venture capitalists are currently jazzed by this or that new tech doesn't mean the bubble is robust enough to withstand full-bore commercialization. Enthusiasm withers fast when people start to realize that the quick riches they expected from promising new technologies may never materialize.
Let's hope that commercialized Apache Spark offerings start to live up to the incessant hype that touts it as the evolutionary advance beyond Hadoop. It's a promising technology, but, as we've seen with Hadoop, development into an enterprise-grade big-data platform takes years, requires substantial investments across the ecosystem, and may not happen unless the new approach hits does something better and/or cheaper than alternatives. Since the beginning of this decade, the Hadoop industry has steadily addressed those challenges and developed into a substantial and robust big-data platform.
Spark isn't quite there yet, so we should give it time to come into its own. Almost a year ago, I started to toss my thoughts on Spark into the general pool of big-data punditry. I devoted my first Spark-centric post to a fairly detailed overview of what Spark is, does, and supports. A few months later, I looked at Spark's evolving role in the hybridized ecosystem of big-data platforms. A few weeks ago, I commented on the arbitrariness of Spark's inclusion in the Apache Hadoop project's core scope. On the latter point, Spark's focus on real-time, streaming, in-memory, and graph-centric machine-learning applications makes it quite distinct from "traditional" Hadoop, though both leverage HDFS as a storage subsystem.
Just as Hadoop's issues have occasionally eclipsed its strengths in the minds of enterprise IT professionals, Spark's immaturity is coming into clearer focus. For Hadoop professionals, this recent article reads like déjà vu. It cites the following growing pains with Spark on the road to becoming a robust enterprise-grade platform:
Lack of long-time, broad, or deep experience with Spark within the IT and big-data professions
Lack of detailed documentation on Spark that includes in-depth guidance on the toughest technical issues and advanced application scenarios
Lack of comprehensive tools for managing, monitoring, securing, tuning, optimizing, and recovering Spark jobs and clusters
Lack of Spark integration with a wide range of middleware and databases
Lack of broad range of commercial Spark solutions and technical support resources
Lack of broad API coverage for Spark that includes languages beyond the core of Scala
All of this sounds very much like the Hadoop market 2-3 years ago. Few industry observers doubt that the Spark industry will address each of these issues as the market matures. But, first, Spark must gain mainstream adoption at a reasonably brisk pace in order for that maturation to rise to the level at which Hadoop is now.
---