---
December 8, 2014 9:40 AM
Data Center
,
EMM
,
IBM
,
Security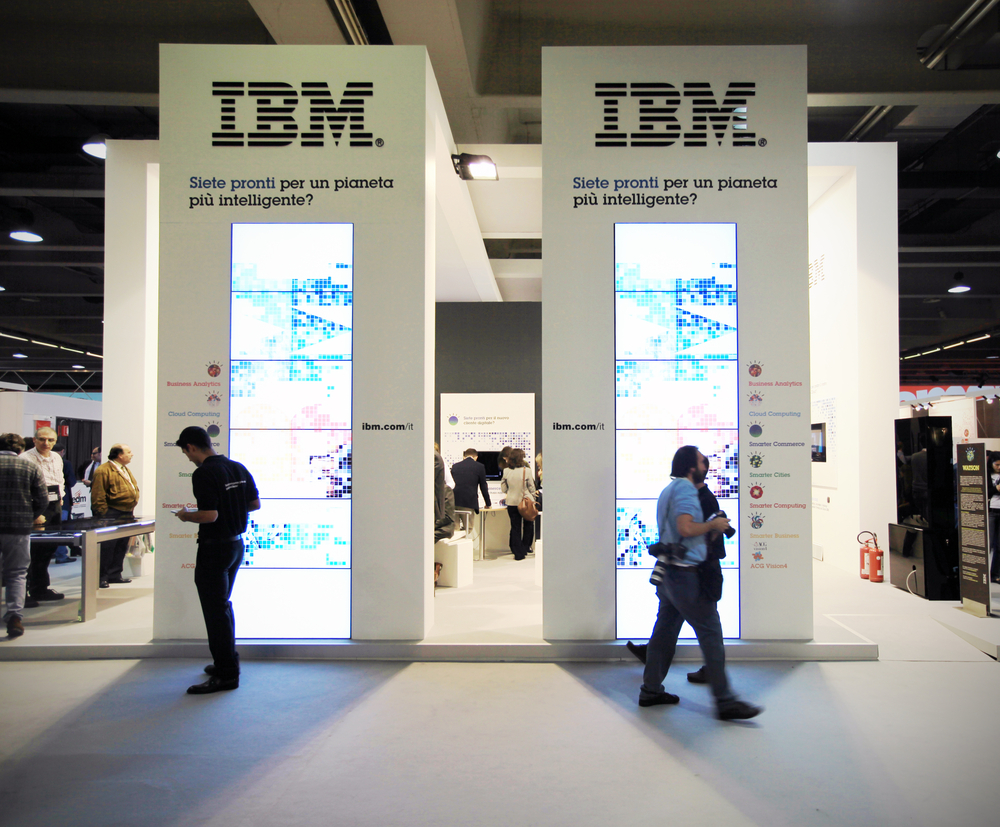 IBM image via Shutterstock
Has IBM beat out Amazon and Microsoft with its Docker partnership? Tune into this week's roundup to find out.
1. IBM hitches a ride on the Docker bandwagon – Ed Scannell (SearchCloudComputing)
Hoping to get a leg up on Amazon and Microsoft, IBM partners with Docker to create applications that can shuttle between on premise and cloud environments.
2. IT takes a 'no strings attached' approach to EMM vendors – Jake O'Donnell (SearchConsumerization)
With switching platforms made easy and new companies in the market, customer loyalty is a tough nut to crack for EMM vendors.
3. IT pros call for clearer path to software-defined data center – Trevor Jones (SearchDataCenter)
Software-defined data centers change the way IT thinks about infrastructure and enables developers and users to access it easily. Here's where to start.
4. Microsoft focuses on Azure security in cloud race against AWS – Rob Wright (SearchCloudSecurity)
Microsoft is working to improve Azure security, but analysts say Amazon Web Services is still in the lead when it comes to cloud security capabilities.
5. Sony hack exposes poor security practices – Warwick Ashford (ComputerWeekly)
Sony Pictures Entertainment remains tight-lipped about its recent cyber attack, but security lessons can be drawn from what is known.
December 2, 2014 2:45 PM
Object storage
,
Video streaming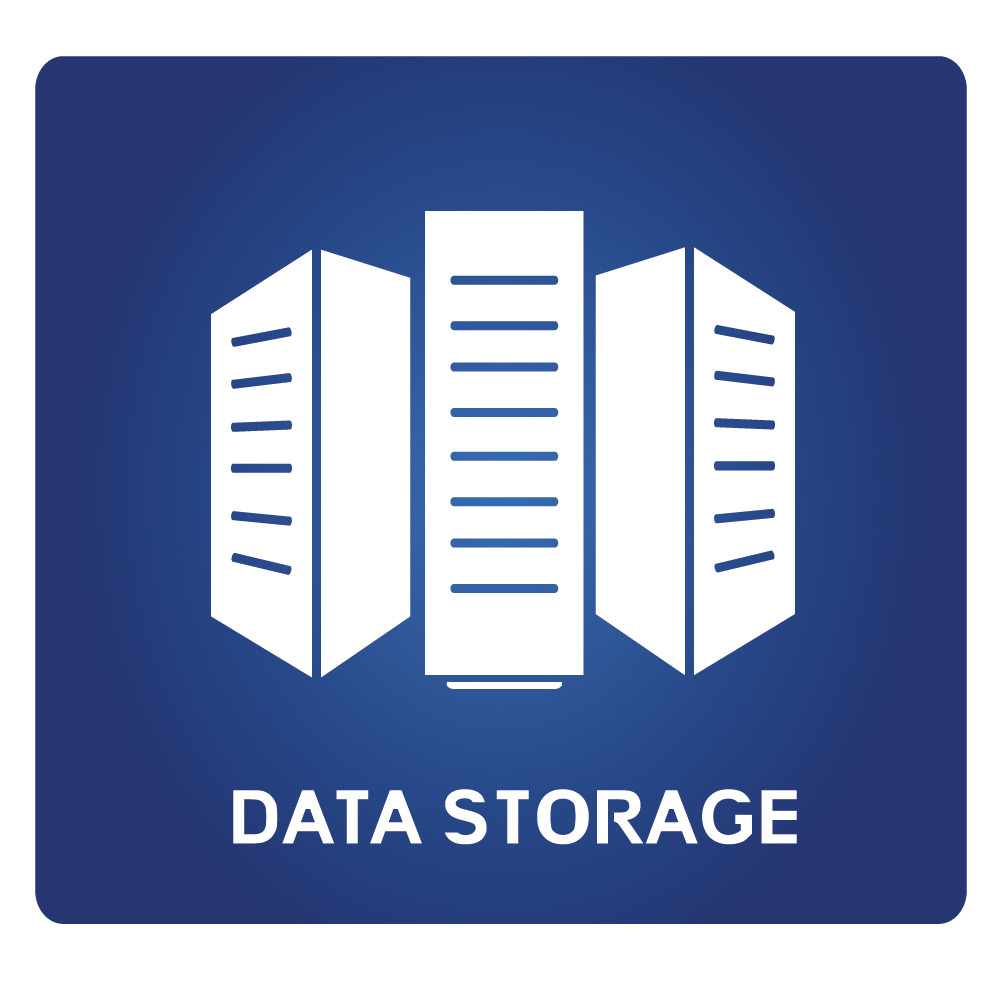 Object storage image via Shutterstock
By James Kobielus (@jameskobielus)
This old planet is rapidly going digital, online, cloud, streaming and media-rich. These trends are carrying the seeds of the next revolution beyond Big Data, which we might think of as Big Media.
In the emerging Big Media era, streaming media powers entertainment, advertising, marketing, education, music, community and practically every other aspect of online culture. Likewise, streaming media technologies will move from consumer-facing applications into the business world, revolutionizing business cultures everywhere. And, of course, Big Media is also riding on the pervasive adoption of full-motion video applications in the Internet of Things; intelligence, surveillance, and reconnaissance; and social networking.
Big Media streams will soon encompass every digital TV program, every digital motion picture, every digital radio station, every digital musical recording, every online course, every video over IP session, every voice over IP call, every YouTube post, every digital camera feed, every sensor feed and so on. Any one discrete stream, in isolation, may consume 100s of MBs of storage and 100s of thousands of bits/second of bandwidth.
Full-motion video is the core media type for the Big Media era: streaming in real-time, consuming massive bandwidth, storage, and processing resources, and demanding stringent delivery and quality guarantees. To store and manage these volumes and varieties of streaming-media objects at high velocities, big data infrastructures will need to evolve toward distributed object storage.
What's needed is a comprehensive new approach to distributed storage optimization that natively supports several critical requirements:
high-performance, high-bandwidth, low-latency object transcoding;
on-demand object proxy, caching, and distribution;
highly efficient object deduplication and compression
in-platform object analytics, including deep learning, natural language processing, graph analysis, and real-time analysis of video, audio, and image streams;
distributed object workflows and life-cycle governance in the cloud;
search of media objects based on their content and their relationships to other objects; and
extracting and enriching objects' metadata, incorporating contextual information on quality-of-service, semantic interoperability, and other requirements for managing diverse media streams.
Where storage optimization is concerned, the platform will also need native support for selective archiving of media objects. These requirements will rely on content-based metadata–extracted through video analytics and other machine-learning-driven approaches–to help administrators sift through their object storage and apply fine-grained policies for object retention and purging.
Without analytic-driven archiving of this sort, streaming-media object storage management will become unwieldy in the extreme. After all, no modern organization, drowning in ubiquitous streaming media, can possibly save every object in perpetuity—at least until such time as the cost of storage drops to zero.
---
November 24, 2014 10:43 AM
AWS
,
Facebook
,
Seagate
,
Windows Azure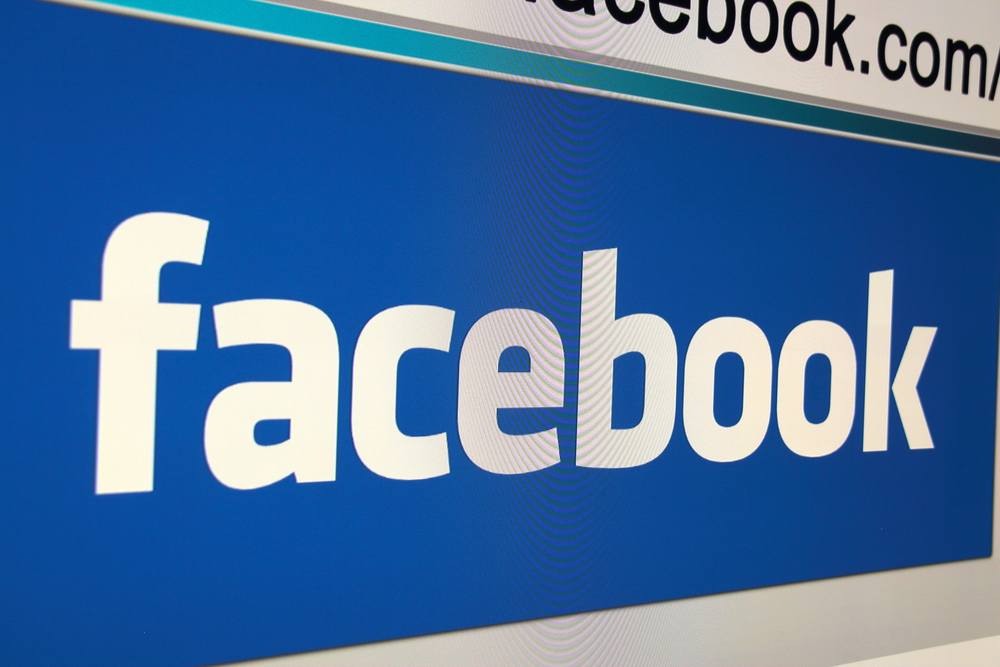 Facebook image via Shutterstock
What are the future prospects for Facebook at Work? Find out in this week's roundup.
1. CIOs' response to Facebook at Work? Never say never – Kristen Lee and Linda Tucci (SearchCIO)
Facebook is trying to make its way into the enterprise with a new collaboration tool called Facebook at Work. But will it work? CIOs and enterprise collaboration experts weigh in.
2. IT pros disappointed in Microsoft response to Azure outage – Ed Scannell (SearchCloudComputing)
Microsoft's slow response to the recent Azure outage left some users wondering if they should entrust critical business data to the cloud environment.
3. Microsoft Skype for Business to replace Lync – Gina Narcisi (SearchUnifiedCommunications)
Lync is being rebranded as Microsoft Skype for Business, helping to fuse enterprise UC needs with the usability employees want.
4. Amazon bolsters AWS security, adds encryption key management – Rob Wright (SearchCloudSecurity)
Newly announced Amazon Web Services security features include an encryption key management service intended to boost cloud security and strengthen appeal of AWS to enterprises.
5. Seagate bolsters ClusterStor HPC storage systems for Hadoop, Lustre – Carol Sliwa (SearchStorage)
Seagate beefs up ClusterStor storage systems acquired from Xyratex, with new Hadoop optimization tools, Lustre update and secure data appliances.
---
November 17, 2014 10:26 AM
Big Data
,
Data breach
,
Dell
,
Microsoft Exchange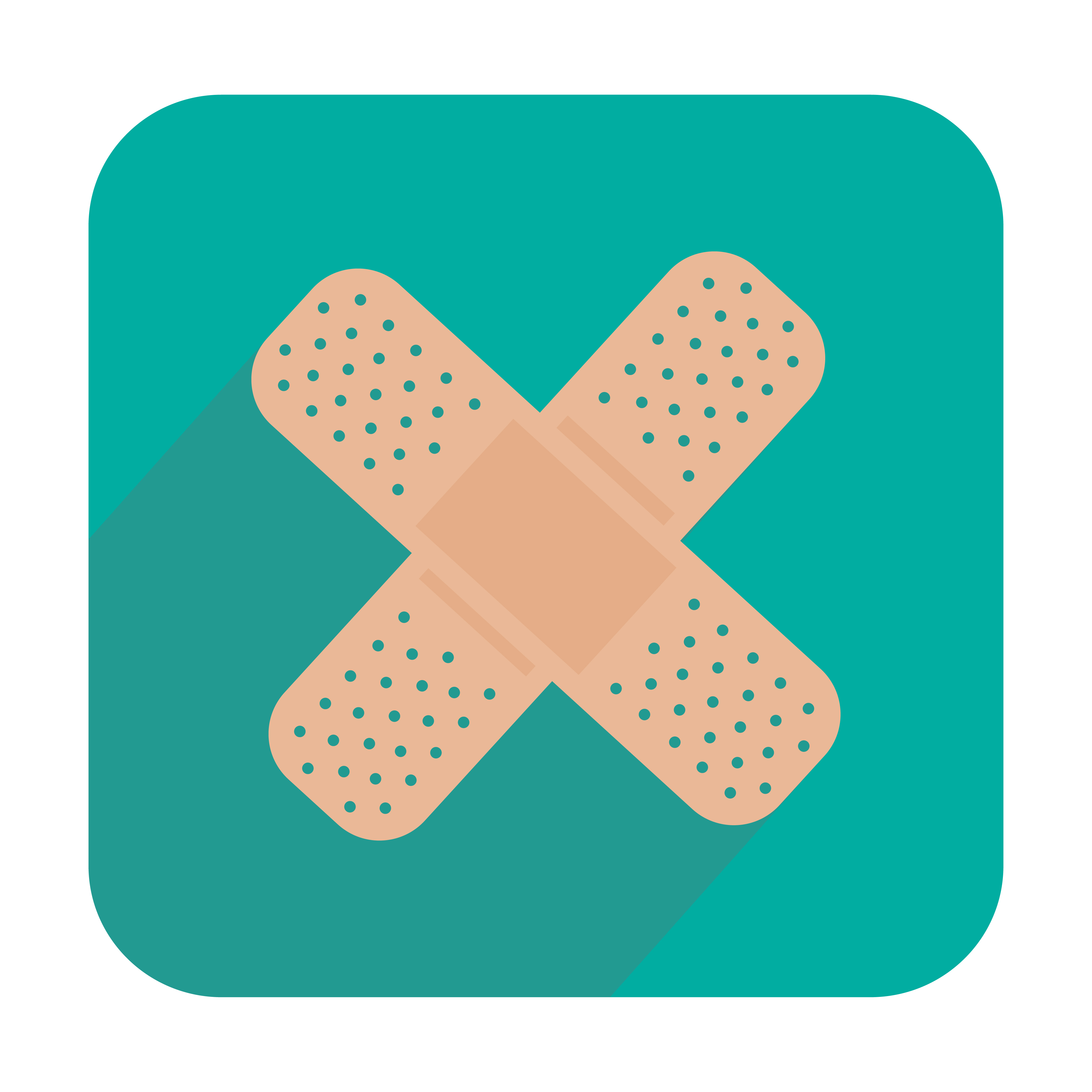 Patches image via Shuttstock
Why did Microsoft hold off on an Exchange update? Find out in this week's roundup.
1. Microsoft delivers hefty batch of patches – Toni Boger and Jeremy Stanley (SearchWindowsServer)
Microsoft patched two zero-day vulnerabilities in the year's largest Patch Tuesday update, but it delayed an Exchange update.
2. Juniper CEO shuffle creates uncertainty, excitement – Shamus McGillicuddy (SearchNetworking)
Leadership problems and troubled negotiations with an unnamed customer spurred the resignation of Juniper CEO Shaygan Kheradpir.
3. U.S. Postal Service latest government target for cyber attack – Warwick Ashford (ComputerWeekly)
Hackers breach the networks of the U.S. Postal Service in the latest of a series of attacks on US government agencies.
4. Startup Cazena talks up big data in the cloud at AWS re:Invent – Scot Petersen (SearchDataManagement)
Cazena, a stealth-mode startup founded by former Netezza executives, is looking to solve the pain points that many enterprises have with managing and analyzing big data in the cloud.
5. IT pros consider KACE systems management as a service – Diana Hwang (SearchEnterpriseDesktop)
Dell Software is investing in the cloud and IT pros weigh in on KACE as a service-based system management offering.
---
November 10, 2014 11:46 AM
Analytics
,
Wearable devices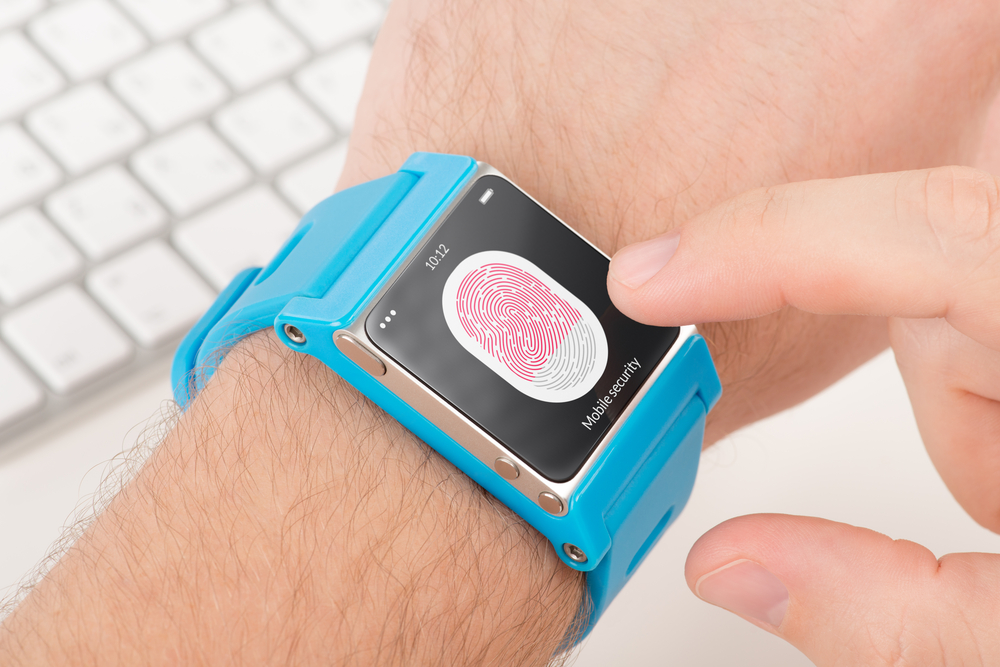 Wearable technology image via Shutterstock
By James Kobielus (@jameskobielus)
Behavior is something we usually measure and analyze at the personal level. By that, I mean we tend to measure whether such-and-such a person went here, said that, and did that. In doing so, we almost always abstract away the finer-grained intrapersonal behaviors involved in all of that. We rarely measure the specific behaviors of the person's legs, arms, hands, torsos, faces, tongues, eyes, brains, and other organs that made it possible for them to do all that.
We abstract away these lower-level details because they are usually irrelevant to behavioral analyses we are performing. For example, the specific sequence of movements of your customers' hands across their smartphones' touchscreen applications is immaterial if you're simply trying to determine the circumstances under which they'll click your "buy" button. By the same token, the specific accent that inflects how they speak the word "buy" into your voice-recognition application has no bearing on their decision to do so.
However, as the Internet of Things (IoT) pushes more deeply into our lives, we'll start to rethink these assumptions. IoT-enabled wearable devices will incorporate interfaces that respond to inputs that are primarily tactical, gestural, ocular, muscular, motion-sensitive voice-activated, and brainwave-triggered in nature. To keep pace with innovations in wearable devices, IoT behavioral analytics will need to enable the user experience to predictively morph in keeping with people's changing circumstances and intentions.
In that regard, I recommend this recent article on innovations in cognitive-computing technology that can predict how people pose, move, and gesture in various activities. As author Derrick Harris notes, these analytics have the potential to improve gesture-recognition capabilities built into wearable devices, and also to enable better simulation of real human behavior in computer animations. The deep-learning algorithms that have been developed can accurately predict the positions of people's arms, legs, joints and general body alignment in various activities. These advances, according to Harris, "could lead to better gesture-based controls for interactive displays, more-accurate markerless (i.e., no sensors stuck to people's bodies) motion-capture systems, and robots (or other computers) that can infer actions as well as identify objects."
Conceivably, predictive behavioral analytics of this sort might be used in IoT wearables to drive more fine-tuned gestural interfaces. Wearables, either through embedded and/or cloud-based algorithms, could conceivably anticipate what the wearer will do or intend next. Behavioral predictions could seamlessly guide the wearer toward those ends by, for example, adjusting the gestural, tactical, visual, or auditory device interfaces in real time.
Clearly, immersively wearable user experiences are just around the corner, and cognitive-computing algorithms will tailor them to our individual physiologies like a virtual, dynamic epidermis.
---
November 10, 2014 10:15 AM
AWS
,
Cisco
,
Dell
,
OpenStack
,
Tintri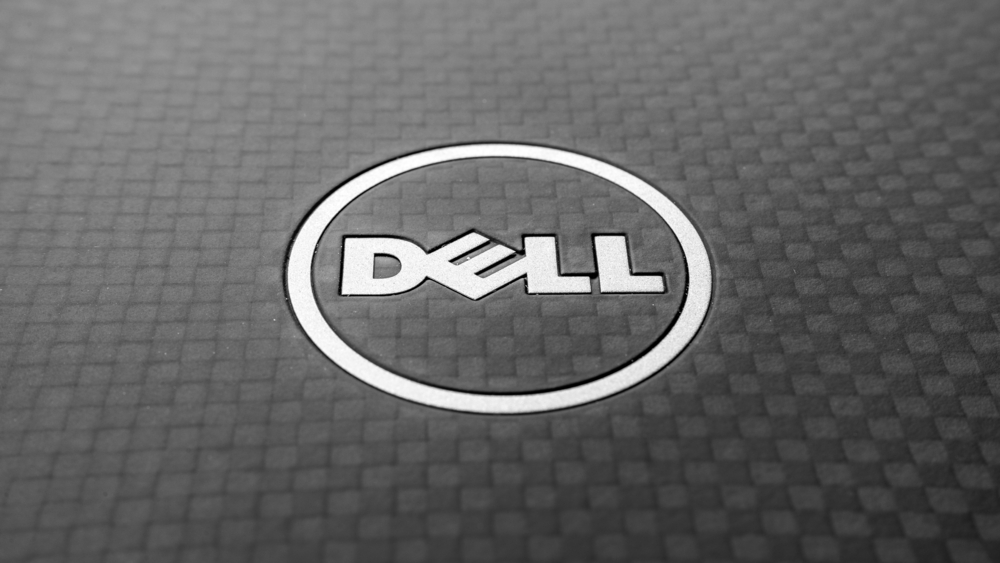 Dell image via Shutterstock
Is the IT industry impressed by Dell's latest tablet? Tune into this week's roundup to find out.
1. Dell tablet, security efforts result in new 2-in-1 device – Diana Hwang (SearchEnterpriseDesktop)
The latest Dell tablet includes security features that impressed IT industry watchers, but Dell's product integration poses challenges.
2. Infosec services firms Accuvant and FishNet to merge – Brandan Blevins (SearchSecurity)
The union of fierce rivals Accuvant and FishNet promises to combine two of the largest vendors offering information security services and consulting in the U.S.
3. Tintri channel chief: Cloud transition demands partners spend money – Spencer Smith (SearchCloudProvider)
Partners must develop a balanced portfolio between on-premises and cloud-based offerings and endure the recurring revenue model's cash flow trough, says Tintri's Americas channel chief.
4. The real Cisco OpenStack story begins with policy control – Rivka Gewirtz Little (SearchSDN)
Cisco has seeded its Group-Based Policy language into the new OpenStack Juno release, saying it will drive a standardized policy abstraction layer that works across multivendor networks.
5. Microsoft gains on Amazon as IT pros weigh AWS vs. Azure – Beth Pariseau (SearchAWS)
AWS remains the 800-pound gorilla in cloud, but Microsoft Azure has something it doesn't: a preexisting relationship with enterprises.
---
October 20, 2014 7:36 AM
Docker
,
Dropbox
,
Microsoft
,
Symantec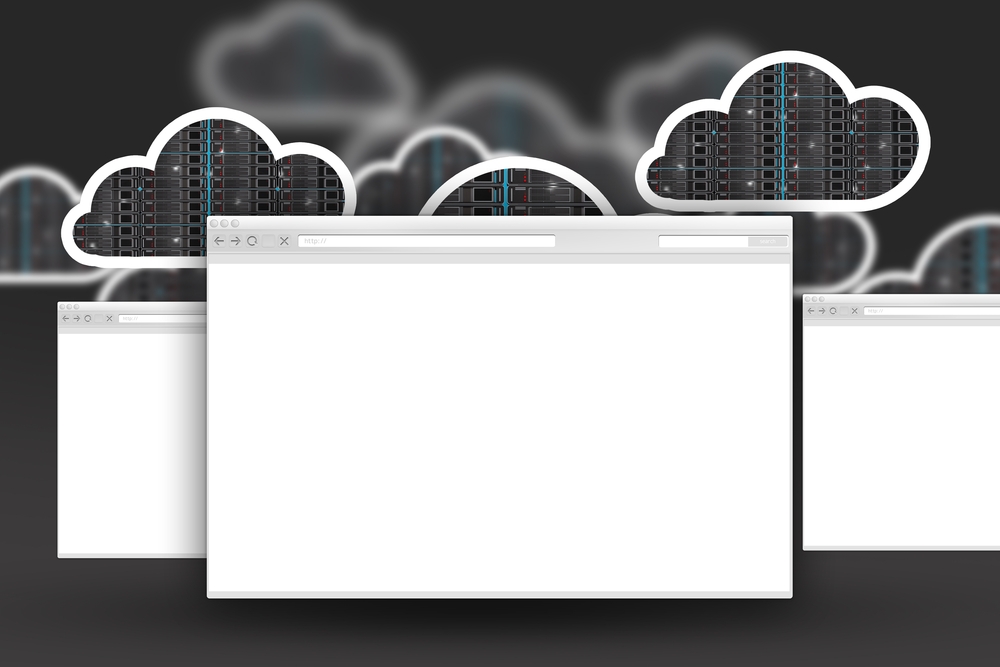 Windows Server image via Shutterstock
Are Docker and Microsoft a match made in heaven? Find out in this week's roundup?
1. Microsoft tries Docker containers on for size – Ed Scannell (SearchWindowsServer)
Continuing its commitment to not lock users into Windows-only products, Microsoft will build support for Docker containers into Windows Server next year.
2. Google adds security and flexibility to latest Android mobile OS – Warwick Ashford (ComputerWeekly)
Dropbox refuted reports that a hacker had obtained 6.9 million customer usernames and passwords from the cloud storage service, but encouraged customers to use its 2FA security feature regardless.
4. Experts say Symantec break-up makes sense for storage – Garry Kranz (SearchDataBackup)
Symantec breakup came about because executives realized its storage and security products were sold to a different set of customers, storage experts say.
5. AWS and Google stage showdown in big data cloud services – Beth Pariseau (SearchAWS)
Big data in the cloud is more than just MapReduce. In a growing market for big data, capturing the next big innovation is key.
---
October 13, 2014 9:30 AM
Big Data
,
HP
,
Symantec
,
Verizon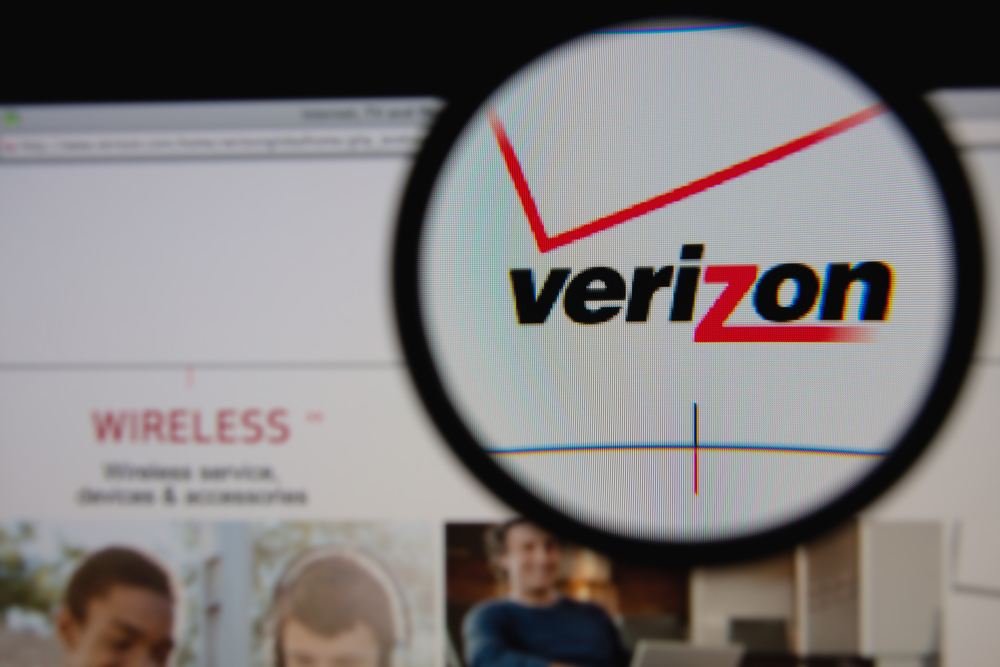 Verizon image via Shutterstock
Should Verizon focus more on its private cloud? Tune into this week's roundup to find out.
1. Verizon changes course, focuses on private cloud service – Trevor Jones (SearchCloudComputing)
Verizon has turned its focus away from IaaS and toward private cloud for enterprise customers, but analysts are still advising caution.
2. CIOs react to HP split: What took so long? – Linda Tucci (SearchCIO)
Can the HP breakup deliver enterprise innovation and better service? CIOs say the Silicon Valley legend has nothing to lose by trying.
3. Analysis: Symantec split was a long time coming – Brandan Blevins (SearchSecurity)
The long-anticipated Symantec split will leave one company focused entirely on security, but experts caution that it's just the first step in fixing the many problems in Big Yellow's product lines.
4. Next round of HIPAA audits nears horizon – Shaun Sutner (SearchHealthIT)
Following last year's pilot, the next round of HIPAA health data security audits are expected to start, behind schedule, in early 2015.
5. Eight big data myths that need busting – Nicole Laskowski (SearchCIO)
Can CIOs make big data the new normal by 2020? It starts with helping their companies distinguish big data facts from big data fiction, says Gartner analyst Mark Beyer.
---
October 6, 2014 10:06 AM
Cloud Security
,
Data breach
,
Rackspace
,
Windows 10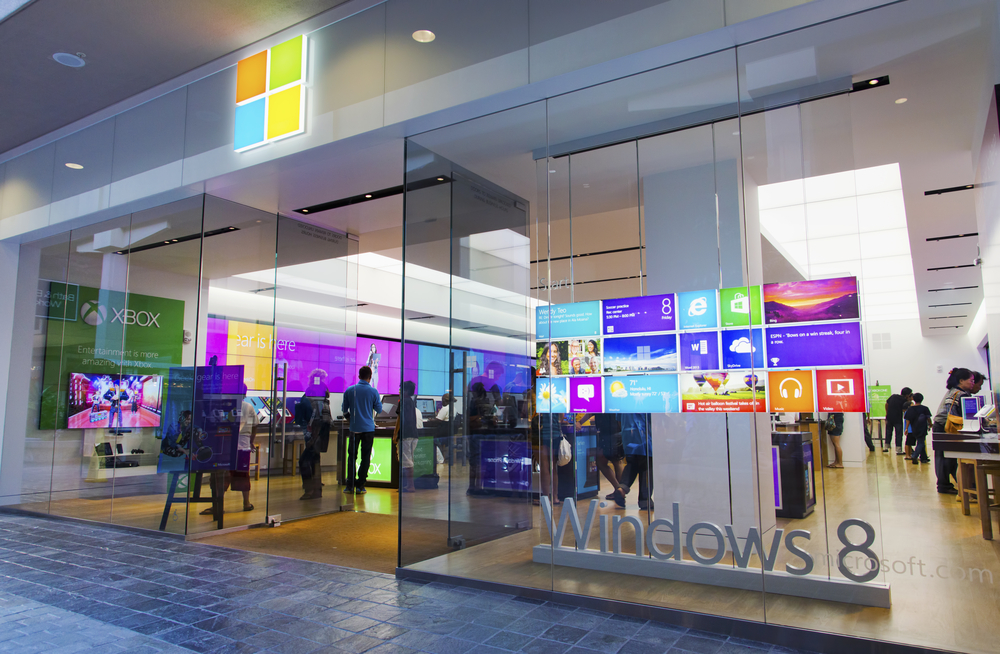 Microsoft Windows image via Shutterstock
With all the hype surrounding Windows 10, will enterprises be impressed? Find out in this week's roundup.
1. Is Windows 10 enterprise-ready? IT's not convinced – Diana Hwang (SearchEnterpriseDesktop)
Microsoft previews Windows 10 with more enterprise controls but IT pros need more details before considering a migration.
2. Rackspace tackles bug with full Xen reboot – Trevor Jones (SearchCloudComputing)
Rackspace went a step further than Amazon with its Xen reboot, taking down its entire public cloud region by region to address the bug.
3. JP Morgan breach affects 7 million small businesses – Warwick Ashford (ComputerWeekly)
US bank JPMorgan Chase says a data breach in August affected up to 76 million households and seven million small businesses.
4. Cloud security experts call for global data privacy standards – Rob Wright (SearchCloudSecurity)
A recent study from the Cloud Security Alliance shows strong support for global data privacy standards as well as a consumer bill of rights, but there are major obstacles for privacy in the cloud.
5. Red Hat Storage Server 3 update brings capacity, analytics features – Carol Sliwa (SearchStorage)
Red Hat's new Storage Server 3 software update adds support for snapshots and hot-button capabilities such as petabyte-scale capacity, SSDs and Hadoop.
---
October 3, 2014 3:14 PM
Analytics
,
In-memory analytics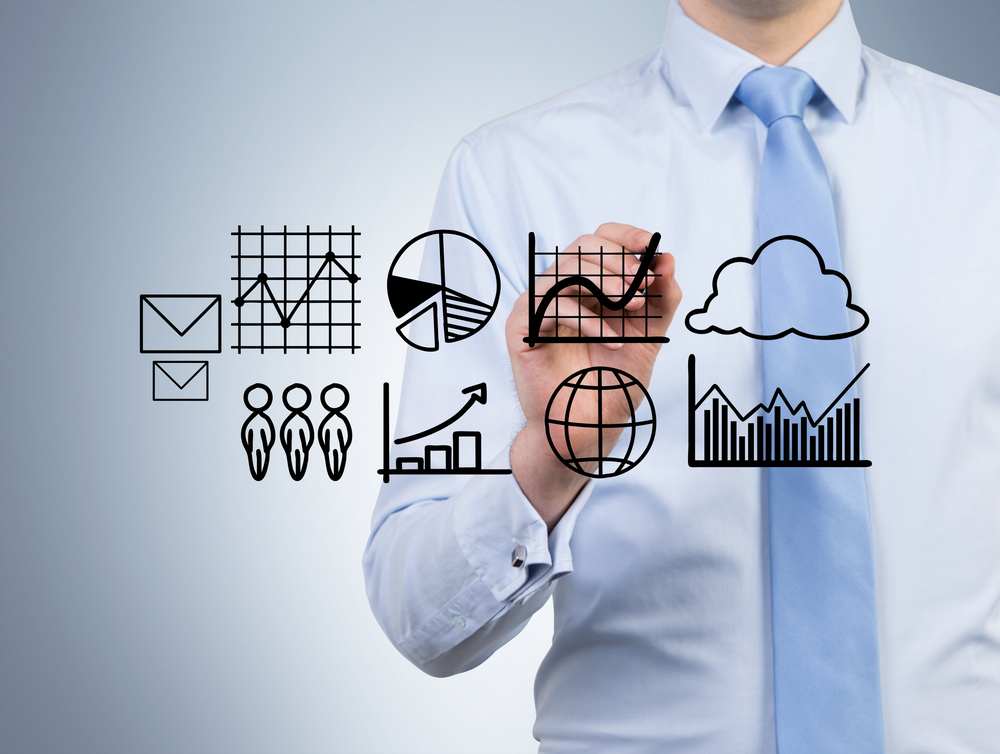 Analytics image via Shutterstock
By James Kobielus (@jameskobielus)
Speed isn't always a value. Faster data is not necessarily better data. If the data whizzes by faster than you can extract value, it's a waste.
Stream computing is much more than low-latency middleware. Its value-added applications are several. It supports high-throughput filtering and analysis across disparate data streams. It delivers real-time updates to consuming applications. It enables rich query of high-velocity data. And it provides continuous updates of pre-processed intelligence to downstream repositories, ranging from small databases to big-data clusters.
In all of these ways, stream computing is a central component of any comprehensive big-data infrastructure. This recent article does a good job explaining how stream computing platforms, such as IBM InfoSphere Streams, can complement Hadoop, enterprise data warehouses (EDWs), in-memory databases, and other big-data platforms that are optimized for data that spans the latency spectrum from "at-rest" to "in-motion."
What I found especially interesting was the discussion of "live data marts" that are refreshed by stream computing. Author Kai Wähner describes the concept as one of "provid[ing] end-user, ad-hoc continuous query access to this streaming data that's aggregated in memory….A live analytics front ends slices, dices, and aggregates data dynamically in response to business users' actions, and all in real time."
What's useful about this "live data mart" concept is that it blurs the increasingly arbitrary distinction between "in-motion" and "in-memory," on the one hand; "in-motion" and "at-rest" on the other; and also (if it were possible to have a third hand) "in-motion" and "in-process." The purpose of stream computing is to drive speedier results through delivery of live intelligence into live business processes. Ideally, every "at-rest" big-data repository–be it enterprise data warehouse (EDW), Hadoop, or whatever–can and should host live data in order to drive live decisions.
Live data marts should live on a converged infrastructure of stream computing, complex event processing, and various real-time-optimized big-data platforms, including the EDW. I'm happy that Wähner picked up on the notion that stream processing can figure into an EDW modernization strategy. I prefer to call this the "live EDW":
Using stream computing to filter and reduce EDW storage costs
Leveraging the structured, unstructured, and streaming data sources required for deep analytics that are hubbed on the EDW
Combining streaming and other unstructured data sources to existing EDW investments
Delivering improved business insights from the EDW to operations for real-time decision-making
Essentially, the "live EDW" would aggregate at least one streaming source with other lower-latency sources into a conformed, continually refreshed in-memory data structure that drives real-time business processes.
---