---
January 31, 2016 7:54 PM
Cloud Computing
,
SSH
,
Virtual networking
,
VMware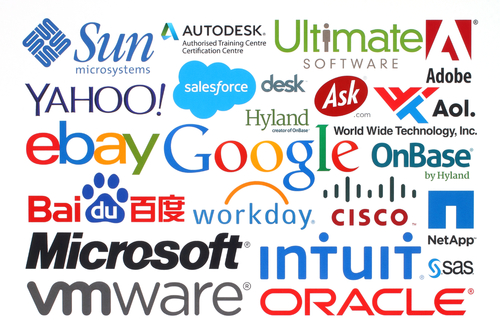 VMware image via Shutterstock
How will VMware react to the Dell-EMC deal? Find out in this week's roundup.
1. Dell-EMC merger weighs on VMware fortunes – Ed Scannell (SearchServerVirtualization)
As the Dell-EMC deal looms large, VMware will retool its cloud strategy, led behind private to public cloud migrations.
2. Expect growth higher up the cloud stack in 2016 – Trevor Jones (SearchCloudComputing)
IT analysts expect markedly increased adoption in 2016 across all layers of the cloud stack, with IaaS leading the growth and higher-end services becoming more attractive.
3. VMware's NSX virtual networking software ready for the cloud – Antone Gonsalves (SearchNetworking)
VMware plans to release this year a new version of its NSX virtual networking software. The product will connect enterprise data centers to public clouds.
4. Fortinet SSH vulnerability more widespread than thought – Michael Heller (SearchSecurity)
Fortinet denies that a vulnerability found in many of its products is a true backdoor, but finds that the flaw is more widespread than once thought.
5. Report highlights growing role for location-mapping software – Ed Burns (SearchBusinessAnalytics)
A new report from Dresner Advisory Services says businesses see increased value in location intelligence software, but products need to improve.
January 29, 2016 10:26 AM
Internet of Things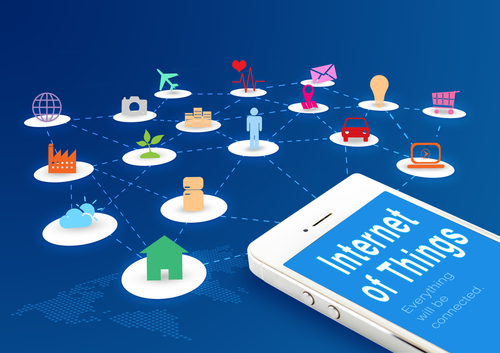 Internet of Things image via Shutterstock
By James Kobielus (@jameskobielus)
Data has come to blanket the face of the Earth. Our geographic information systems are increasingly thick with layers upon layers of contextual information to help us orient ourselves without having to think too hard about it.
Uncharted territories simply don't exist anymore from sea level on up. As you geolocate your way across this big, beautiful world, you increasingly have no excuse for not knowing exactly where you are, what all these geologic and artificial landmarks around you might be, and what's been taking place there from the dawn of antiquity all the way up to the present moment.
When I was in the wireless industry in the late 90s, GPS still hadn't achieved mass adoption, the smartphone didn't yet exist, and wireless deadzones—where you were out of communication because cellular signals didn't reach—pockmarked the mobility landscape. But that's all ancient history now. I personally can't remember the last time when I've not been able to use my mobile phone due to lack of signal coverage. And, thanks to Google Maps and a few other geolocation apps on my smartphone, I pretty much have fingertip access to deep data on anything I encounter in my travels.
Increasingly, we can bid adieu to the "data deadzone," which I'll define as anywhere on the planet that doesn't feed us a continual stream of real-time data in its weather, traffic, air quality, amenities, and any other feature, attribute, or goings-on in which we might take an interest. As a mass phenomenon, the Internet of Things (IoT) is rapidly enlivening all the former data deadzones of the world with the lifeblood of real-time, geotagged sensor data on their hyperlocal conditions.
Not just that, but the IoT's distributed databases are inexorably correlating more of these feeds into massive, fine-grained, continually updated maps available to the general public. In fact, open IoT-sourced data and reference graphs are being used for a diversity of consumer, business, scientific, and government initiatives around the world.
That's my takeaway from this recent Fast Company article, "How The World Will Transform Once There Are Environmental Sensors Everywhere." In it, author Sean Captain discusses an IoT crowdsourcing initiative that is filling in data deadzones pertinent to local air quality conditions. "As sensors become small and cheap," Captain states, "we're creating a global network of environmental data collection to help us figure out the best ways to quickly cut emissions. In the piece, he cites a Gartner prediction that, by the end of this decade, "'citizen environmentalists' will have deployed more personal sensors, measuring things like air and water pollution, than governments have in countries with well developed economies."
Of course, IoT-data crowdsourcing initiatives needn't all be in the public interest. In fact, more of the contextual data that gets overlaid onto our geolocation systems will undoubtedly come from crowdsourced consumer apps on our collective smartphones, smart cars, smart homes, and so on. And more of this data will be delivered from the source in exchange for something of value—i.e, free or discounted products or services—offered by the vendors of those IoT-equipped products.
However, even as we eliminate data deadzones, we're at risk of strangling the life out of those zones through a surfeit of too much geotagged but otherwise undigested IoT sensor data. As we sift through thicker layers of this data, our lives will fill with what I think of as "data fog." This refers to the more densely packed, detail-rich, and distracting glut of IoT-sourced sensor data that will clutter our fields of view. The problem with data fogs is that they will make it hard for each of us to distill meaning from IoT data in the real-time context of our lives or identify precisely which details are most relevant to us here and now.
How will we cope with data fog? One approach is for geomapping systems to adopt personalized IoT "interest graphs". Another approach is to use a combination of augmented reality, haptic, and deep learning technologies, such as those I discussed in this column from last year as a solution for helping vision-impaired people to "see" in a world that is foggy or entirely opaque to them in the best of circumstances.
Fogs are purely transient phenomena in the real meteorological world. I like to think that geotagged-data fogs won't be a persistent stumbling block in the world's embrace of IoT. We simply haven't hit on the right combination of technological approaches for cutting through the fog so that we can clearly view the big, beautiful world being revealed through ubiquitous adoption of IoT.
---
January 25, 2016 11:35 AM
Citrix
,
Docker
,
Encryption
,
Oracle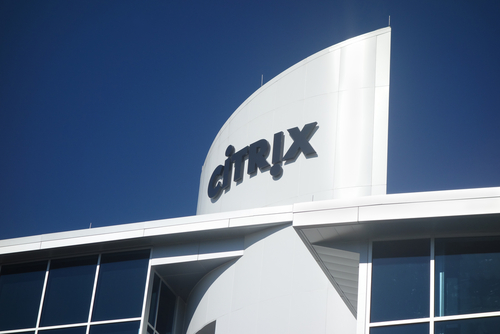 Citrix image via Shutterstock
What will Citrix's new CEO bring to the table for the company? Find out in this week's roundup.
1. New Citrix CEO brings needed software background – Ramin Edmond (SearchVirtualDesktop)
The hiring of Kirill Tatarinov as Citrix CEO means the company intends to improve its core end-user computing offerings instead of selling itself off, according to observers.
2. Will California ban smartphone encryption? – Peter Loshin (SearchSecurity)
News roundup: California mulls a ban on encrypted smartphone sales; France backs away from encryption backdoors; EU and U.K. privacy regulations; key escrow fail and more.
3. Newest Oracle Critical Patch Update contains 248 fixes – Jessica Sirkin (SearchOracle)
The January 2016 Critical Patch Update has 248 security fixes, a record-breaking high number. It includes fixes for Oracle Database, Java SE, E-Business Suite and more.
4. Docker looks to the future with Unikernel Systems buy – Trevor Jones (SearchCloudComputing)
Docker has acquired Unikernel Systems to expand its capabilities with microservices and connected devices and continue to simplify the developer experience.
5. JetBlue, Verizon data center downtime raises DR, UPS questions – Robert Gates (SearchDataCenter)
A power failure at a Verizon data center knocked out JetBlue's digital infrastructure for several hours, giving IT pros plenty to consider when thinking about uptime.
---
January 18, 2016 12:15 PM
AWS
,
Cisco
,
HPE
,
Internet of Things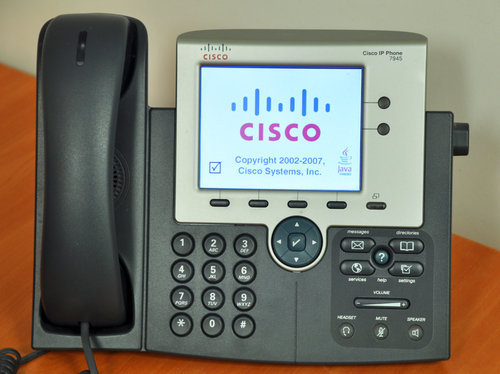 Cisco image via Shutterstock
Despite the fact that Cisco continues to lead in several tech infrastructure markets, there's one company that's starting to challenge its dominance. Find out who it is in this week's roundup.
1. Cisco leads, HPE gains in key tech infrastructure markets – Antone Gonsalves (SearchNetworking)
Cisco led in six of seven key tech infrastructure markets last year, while Hewlett Packard Enterprise gained strength in several of the sectors, a research firm reported.
2. Server market share shows enterprise buyers aren't forgotten – Robert Gates and Ed Scannell (SearchDataCenter)
If there was concern that interest in the server market was waning among IT pros in a software-dominated world, the latest batch of analyst reports should ease those worries.
3. Microsoft's IoT Hub lags behind Azure IoT Suite – Ed Scannell and Beth Pariseau (SearchCloudComputing)
Microsoft is facing off against archrival Amazon in the race to establish cloud IoT services, but its Azure IoT Suite still has some key components missing or in preview.
4. AWS data center locations spring up in anticipation of new regulations – Beth Pariseau (SearchAWS)
AWS is rapidly expanding into new geographies, such as Canada and South Korea, as new regulatory requirements loom.
5. UCaaS market soaring as cloud-based technology evolves – Katherine Finnell (SearchUnifiedCommunications)
This week in UC news, the UCaaS market continues its strong growth, while a Web conferencing services report sheds light on some of the market's trends.
---
January 11, 2016 10:11 AM
Microsoft Exchange
,
SDN
,
Server virtualization
,
Unified Communications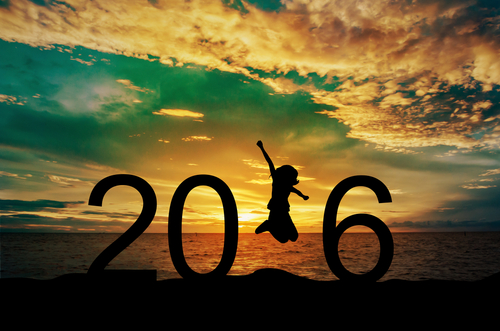 2016 image via Shutterstock
Since the door has closed on 2015, it's time to look at more predictions and trends for 2016. Check out what to expect this year in this week's roundup.
1. Server virtualization trends will de-emphasize hypervisor in 2016 – Nick Martin (SearchServerVirtualization)
Now that the door has closed on 2015, our advisory board experts weigh in on server virtualization trends and offer predictions for what they expect in 2016.
2. Must-know Exchange info from 2015 – Tayla Holman (SearchExchange)
We've rounded up the top Exchange Server info of the past year, including a look at deploying Exchange 2016, and troubleshooting common Outlook error messages.
3. Predictions for SDN development in 2016 – John Burke (SearchSDN)
This promises to be an exciting year for software-defined networking enthusiasts, with SDN development poised for explosive growth. Analyst John Burke shares his predictions.
4. The workplace trends shaping UC and collaboration in 2016 – Katherine Finnell (SearchUnifiedCommunications)
Evolving workplace trends are affecting how employees collaborate. Learn how UC and collaboration technology must adapt to support new ways of working.
5. Is more SAP S/4HANA on tap in 2016? The experts weigh in – Jim O'Donnell (SearchSAP)
SAP S/4HANA was the big news in 2015, but what's in store from the vendor in 2016? Six industry experts discuss what they see on the horizon from SAP and its competition.
---
January 4, 2016 12:36 PM
AWS
,
CIO
,
DevOps
,
SDN
,
Unified Communications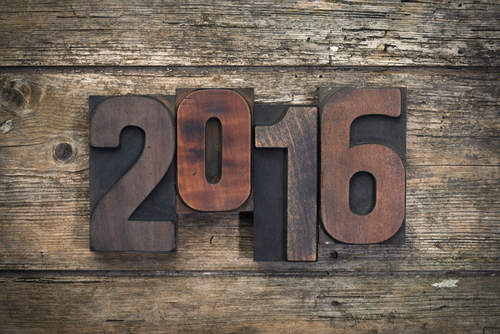 2016 image via Shutterstock
The New Year is finally here! What are your IT goals and resolutions for 2016? Check out what some experts think in this week's roundup.
1. IT goals for 2016 include DevOps, automation push – Meredith Courtemanche (SearchDataCenter)
The New Year is a chance to step back, reflect and really zero in on the IT goals that you can tackle in 2016, whether that be higher efficiency or putting the right team in place.
2. The top five UC technology trends to watch in 2016 – Irwin Lazar (SearchUnifiedCommunications)
According to one expert, the future of unified communications should see more API adoption, video conferencing in small meeting rooms and vendor consolidation.
3. SDN development gets serious in 2016 – Antone Gonsalves (SearchSDN)
Next year is expected to be a breakout year for SDN development, as a large number of enterprises and service providers take their projects into production.
4. Top five AWS application development tips of 2015 – David Carty (SearchAWS)
Developers have a bevy of AWS app development options. Our SearchAWS.com experts tackled a variety of those topics, and these five tips struck a chord with our readers.
5. CIOs talk 2016 IT resolutions – SearchCIO Staff (SearchCIO)
From new technology projects to leadership strategies, eight IT leaders tell us what they're resolved to do in 2016.
---
December 29, 2015 2:17 PM
Cognitive computing
,
Internet of Things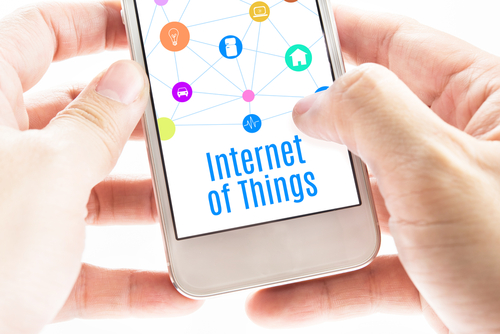 Internet of Things image via Shutterstock
By James Kobielus (@jameskobielus)
As we move into the new year, a new burst of innovation is remaking everything we see, own, use, touch, and consume.
Catalyzed by the Internet of Things (IoT), this new reality is what you might call "cognitive IoT," though adjectives such as smart and intelligent and nouns such as thing, sensor, device, endpoint, edge-node, and agent are also commonly used to refer to this phenomenon.
At heart, it's all about physical objects that "think," or, rather, everyday items that incorporate semi-autonomous agents that leverage machine learning and other cognitive IoT technologies to automatically sense, reason, and learn from fresh unstructured data. The data processed through cognitive IoT analytics will include whatever the devices collect locally and whatever they can fetch from the cloud.
In 2016, we'll see an acceleration of the trend toward embedding of cognitive IoT–based digital assistants into every conceivable product, be it physical or virtual. These assistants will be infusing the enabling technologies of online civilization—including speech recognition, image matching, natural language processing, pattern sensing, semantic search, and contextual question-and-answer—into every application. They will enable continually contextual IoT-based "next best actions" in everything we might do on our smartphones, in our smart cars and buildings, and with our smart appliances and infrastructures. And they will enable this practical magic both in cloud-based applications and, to varying degrees, in intermittently connected IoT usage scenarios.
As we push deeper into 2016, cognitive IoT will become the dominant new "secret sauce" that designers add to products of every variety. Signs of this growing trend are everywhere:
For those of you still evaluating how cognitive IoT might add value to your products or operations, here's an informative slide presentation that provides context on this trend. And here's a recent blog by Chris O'Connor to bring you up to speed on IBM's plans for cognitive IoT, leveraging Watson cognitive technology.
By the end of 2016, you'll have trouble finding a creative designer, engineer, or manufacturer anywhere who isn't already building cognitive IoT capabilities into their products (physical or virtual) or who doesn't have plans to do so before the end of the decade.
---
December 27, 2015 6:57 PM
Cloud Computing
,
Data Center
,
Unified Communications
,
VMware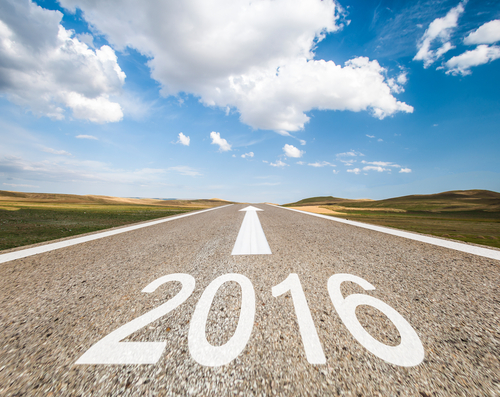 Cloud predictions 2016 image via Shutterstock
What do you think will happen in the cloud industry in 2016? See what some of our experts think in this week's roundup.
1. Cloud predictions to watch for in 2016 – SearchCloudComputing Staff (SearchCloudComputing)
Between major acquisitions and the rise of containers, the cloud market was bustling with activity in 2015. But what will 2016 bring?
2. The hottest VMware tips and tricks in 2015 – Marissa Comeau (SearchVMware)
From containerization to hyper-converged infrastructure, 2015 was an interesting year for VMware. Check out these top SVM tips for 2015.
3. Data center experts predict 2016 IT trends – Austin Allen (SearchDataCenter)
Software-defined everything, security, IoT, APIs and other technologies top our experts' predictions for 2016 data center trends.
4. Keen UC insight the hallmark of 2015 – Luke O'Neill (SearchUnifiedCommunications)
In 2015, intriguing developments shaped the unified communications industry, highlighted in part by the emergence of Skype for Business, and the impact of WebRTC and VoIP technology.
5. AWS cloud cost management in the spotlight for 2016 – Beth Pariseau (SearchAWS)
AWS users want more built-in cloud security and control tools in 2016, and vow to improve cloud cost management — something Amazon will help with through a new free tool.
---
December 20, 2015 10:02 PM
Data Center
,
Docker
,
SDN
,
Windows 10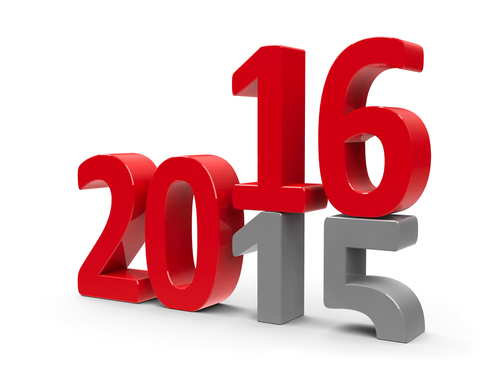 2015-2016 image via Shutterstock
Between the news in 2015 and the predictions for 2016, this week's roundup has it all. Come check it out.
1. Microsoft Windows 10 news dominates 2015 – Eddie Lockhart (SearchEnterpriseDesktop)
The top news stories for enterprise desktop admins in 2015 revolved around Windows 10, including new features such as HoloLens.
2. The top Docker container technology tips of 2015 – Kathleen Casey (SearchCloudComputing)
Docker's fan base has increased since it stepped into the spotlight last year. To learn why — and to get more out of your containers — here's a look back at the top Docker container tips of 2015.
3. Eight emerging data center trends to follow in 2016 – Robert Gates (SearchDataCenter)
Data center facilities are undergoing tremendous change, with trends such as open standards and DCIM catching on, and emerging technologies pushing the limits of density and power.
4. SDN learning: Top expert advice of 2015 – Alissa Irei (SearchSDN)
You've got SDN questions, and we've got answers. Covering topics ranging from SD-WAN to NFV, here is the most-read advice from SearchSDN's experts this year.
5. Examining the mobile technology trends for 2016 – Matthew David (SearchSOA)
2015 was a big year for mobile — and 2016 is bound to be even bigger. But what IoT and mobile technology trends can we really expect in the new year? Matthew David offers his take.
---
December 13, 2015 10:15 PM
Cisco
,
EMC
,
Microsoft
,
VMware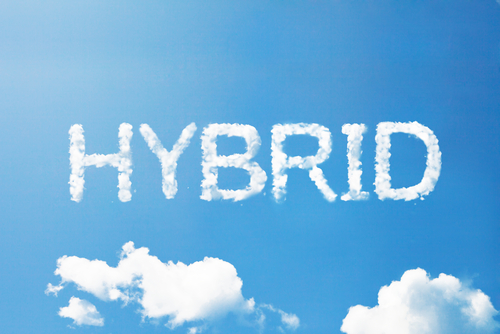 Hybrid cloud image via Shutterstock
Do you think the EMC-VMware cloud venture will work out? Find out what some experts thought in this week's roundup.
1. EMC-VMware hybrid cloud venture gets thumbs up from some – Ed Scannell (SearchCloudComputing)
Investors may have objections to the deal, but analysts and users see a lot of upside to the EMC-VMware joint cloud venture, with the EMC-acquired Virtustream at its center.
2. Microsoft delivers 12 fixes for December Patch Tuesday – Tom Walat (SearchWindowsServer)
Microsoft ended the security cycle of 2015 by releasing eight critical bulletins, including details on a font exploit.
3. Dell Quest, SonicWall users face another acquisition deal – Bridget Botelho (SearchDataCenter)
SonicWall and Quest Software users, who endured Dell's acquisition three years ago, face more uncertainty, as Dell reportedly considers the sale of those companies to reduce debt.
4. FBI: Encryption backdoor laws are unnecessary, if companies comply – Michael Heller (SearchSecurity)
FBI Director James Comey is sticking to the message that the FBI doesn't want encryption backdoor legislation, but one senator doesn't expect companies to comply without the legal impetus.
5. Cisco, Microsoft UC battle to benefit tech buyers – Antone Gonsalves (SearchUnifiedCommunications)
Tech buyers can take advantage of the fight between Cisco and Microsoft for UC customers — a battle that intensified this week with Cisco's overhaul of Spark.
---