---
August 3, 2015 10:04 AM
BlackBerry
,
cybersecurity
,
Juniper Networks
,
OpenStack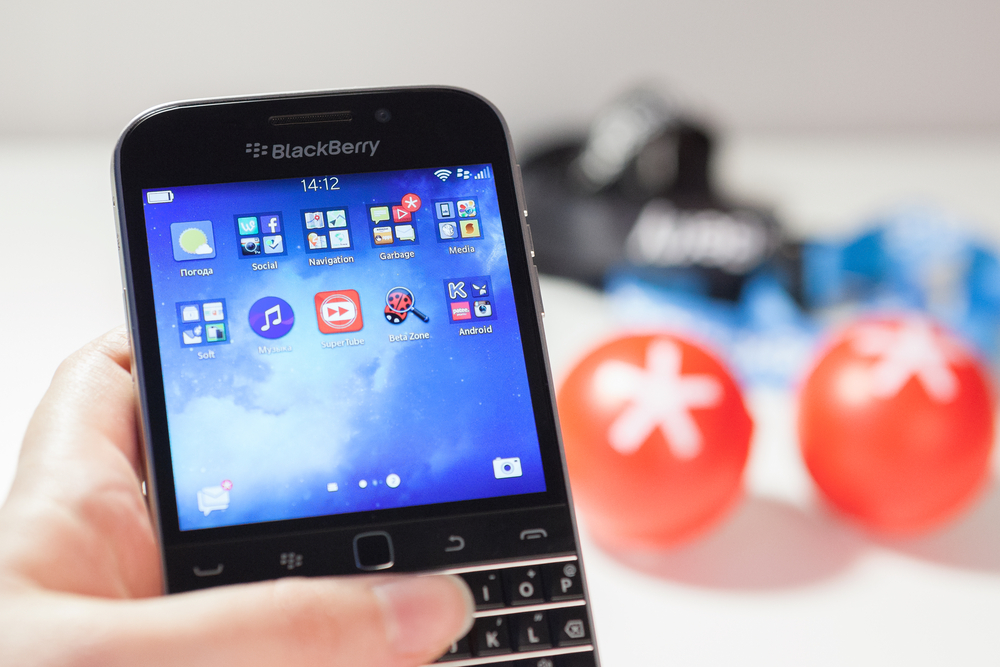 BlackBerry image via Shutterstock
Have we finally seen the end of BlackBerry? Find out in this week's roundup.
1. BlackBerry devices face extinction amid continual losses – Jake O'Donnell (SearchMobileComputing)
BlackBerry's smartphone revenue dropped 31% last quarter from the previous year and it could begin a sharper pivot from devices.
2. Rackspace, Intel launch OpenStack training center – Trevor Jones (SearchCloudComputing)
Enterprises are interested in OpenStack, but can't find enough IT pros with open source cloud expertise. Rackspace and Intel hope to change that.
3. Protests lead to drafting new Wassenaar Arrangement cybersecurity rules – Michael Heller (SearchSecurity)
Major IT companies like Black Hat and Google spoke out against the proposed Wassenaar Arrangement rules for cybersecurity software, and those protests have caused the U.S. Dept. of Commerce to commit to drafting new rules.
4. Juniper rise could be good news for enterprise tech buyers – Antone Gonsalves (SearchNetworking)
Juniper Networks is selling to more enterprises, a trend that could heat up the competition for the wallets of tech buyers.
5. Football club hopes to score with SAP cloud-based applications – Chris Maxcer (SearchSAP)
New York City FC president Tom Glick says global soccer group needs SAP cloud innovations to continue its rapid growth.
July 27, 2015 8:30 AM
Cisco
,
HP
,
OpenStack
,
Oracle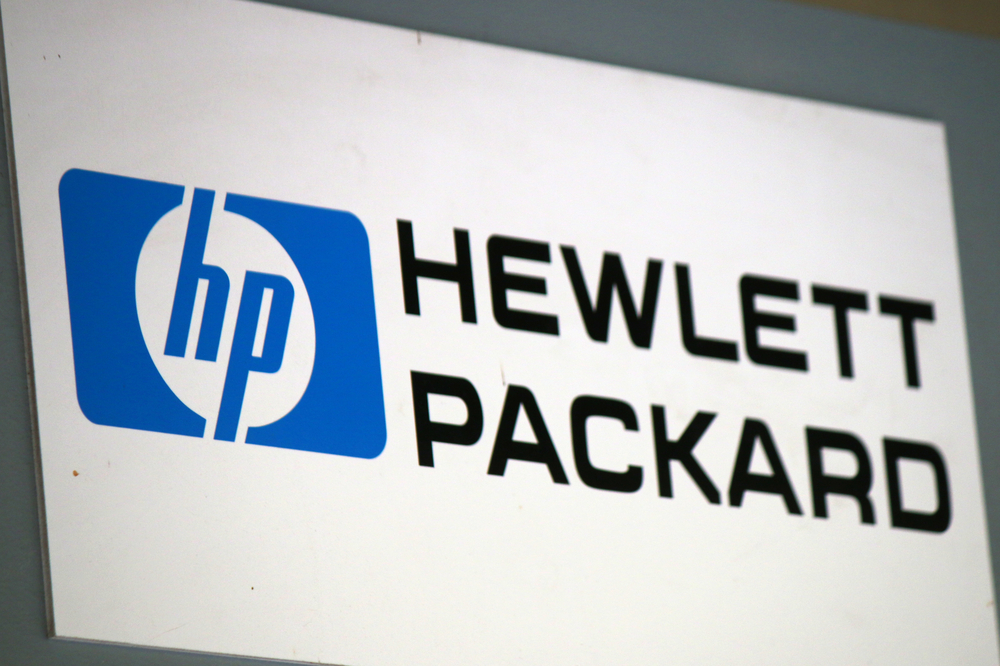 HP image via Shutterstock
Do you think HP was right to disclose Windows Phone vulnerabilities? Find out in this week's roundup.
1. HP scares IT teams with Windows Phone vulnerabilities – Michael Heller (SearchSecurity)
HP's Zero Day Initiative has disclosed four critical vulnerabilities found in Internet Explorer that could lead to remote code execution, but mistakenly labeled them as affecting Windows desktop not Windows Phone.
2. Cisco sheds set-top box business to develop cloud-based video delivery – Antone Gonsalves (SearchNetworking)
Cisco is selling its set-top box and cable modem business as pay TV delivery shifts to cloud-based video.
3. Google Kubernetes extends to OpenStack hybrid clouds – Trevor Jones (SearchCloudComputing)
Google has made some moves to bolster the future of Kubernetes, the open-source cluster scheduling tool Google has declared production ready.
4. Oracle Sales Cloud update aims to boost sales, efficiency – Lauren Horwitz (SearchCRM)
Oracle updates its Sales Cloud to increase sales; Infer announces new lead gen product; and Xactly Strategic Services aims to drive workforce management.
5. DataCore Software chairman lauds EMC's ViPR strategy – Carol Sliwa (SearchVirtualStorage)
DataCore Chairman Ziya Aral shares opinions on the state of the storage industry and trends with flash, hyper-converged and software-defined storage.
---
July 20, 2015 9:46 AM
Cloud strategy
,
Microsoft
,
Oracle
,
Seagate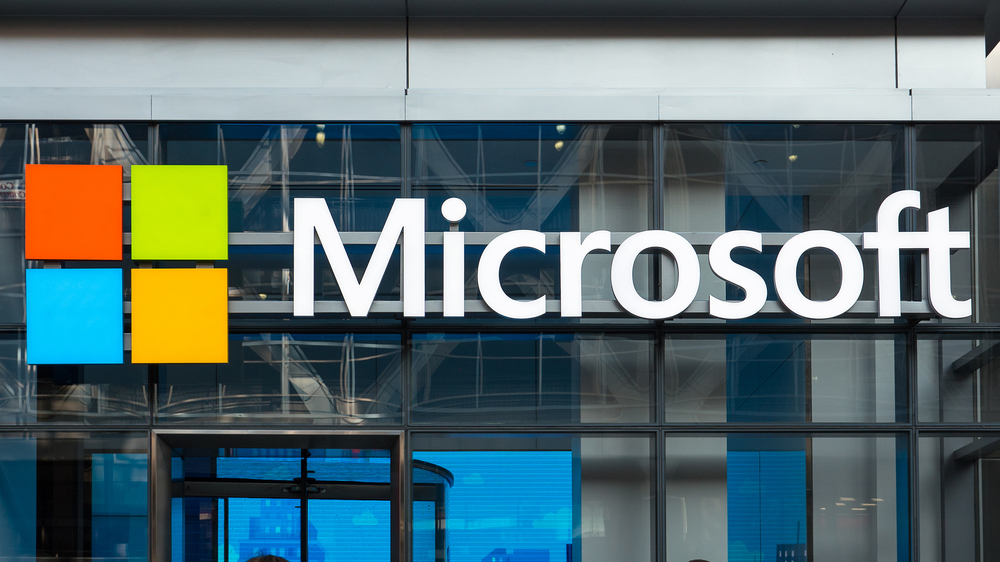 Microsoft image via Shutterstock
What does Microsoft's new cloud strategy look like? Find out in this week's roundup.
1. Microsoft cloud strategy turns competitors into partners – Trevor Jones (SearchCloudComputing)
For a company once known for its closed ecosystem, the Microsoft cloud strategy is increasingly reliant on the competition.
2. DOJ takes down Darkode, but for how long? – Michael Heller (SearchSecurity)
The U.S. Department of Justice, in coordination with 20 countries, has taken down the computer hacking forum known as Darkode, but experts say the community is already rebuilding.
3. Seagate Technology extends enterprise storage reach in backup, HPC – Carol Sliwa (SearchStorage)
Seagate Technology extends its enterprise storage reach with new and updated products in data protection portfolio, additional partnerships in HPC.
4. Xamarin to work with Oracle on Mobile Cloud Services – Jessica Sirkin (SearchOracle)
Oracle recently partnered with startup Xamarin. Oracle also released the Oracle Commerce Cloud and got a court date for its lawsuit with Rimini Street.
5. IEEE group advocates random MAC addresses for Wi-Fi security – James Maimonis (SearchTelecom)
An IEEE group advocates random MAC addresses for increased Wi-Fi security, while networking pros say enterprise security isn't strong enough for moving applications to the cloud.
---
July 13, 2015 9:17 AM
Azure
,
Citrix
,
Data breach
,
Google Drive

Data breach image via Shutterstock
How will the White House respond to the OPM data breach? Find out in this week's roundup.
1. OPM hackers stole 21.5 million records, 1.1 million fingerprints – Michael Heller (SearchSecurity)
Investigators for the OPM data breach find that 21.5 million personal records were stolen in the attack, including 1.1 million fingerprints. The White House is still considering its response.
2. IT fears some Citrix products, services may disappear – Jake O'Donnell (SearchVirtualDesktop)
Citrix's business model is shifting, as the company moves into new technology areas. And some IT pros worry about what that means for certain products.
3. NYSE outage highlights need for IT automation – Robert Gates (SearchDataCenter)
The NYSE outage has been pegged on gateways that were misconfigured for a software release, something that can be prevented with automation.
4. Azure price hikes unlikely to impact U.S. customers – Trevor Jones (SearchCloudComputing)
Currency fluctuations are behind an Azure price hike from Microsoft, but it's more of a blip in the market than a larger trend.
5. Indian government leaked shadow data through Google Drive – Maxim Tamarov (SearchCloudSecurity)
Researchers at Elastica recently discovered an Indian government agency had its employees' email addresses and passwords exposed through Google Drive.
---
July 6, 2015 9:42 AM
Cisco
,
Data Center
,
Internet of Things
,
Mobile security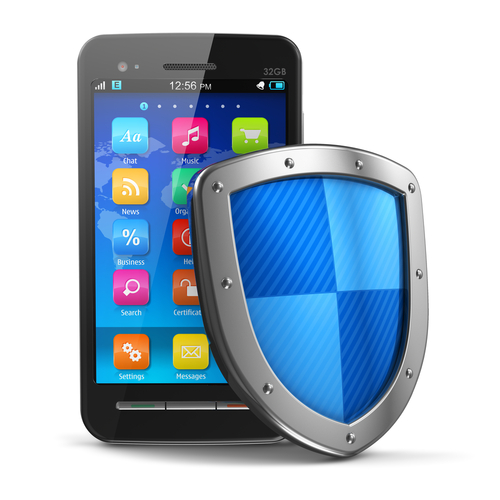 Mobile security image via Shutterstock
Have organizations scratched the surface when it comes to mobile security? Find out in this week's update.
1. New Pulse Secure CEO on what mobile security lacks – Jake O'Donnell (SearchConsumerization)
Mobile security has come a long way, but organizations still have to address many sizable gaps.
2. Cisco acquires OpenDNS to fight IoT threats – Antone Gonsalves (SearchNetworking)
Cisco plans to acquire OpenDNS and use its security-as-a-service products to reduce the number of IoT threats customers face.
3. Fobber: Drive-by financial malware returns with new tricks – Maxim Tamarov (SearchFinancialSecurity)
Drive-by financial malware Fobber is the evolution of the popular Tinba — with better encryption, a newer format and a focus on the Netherlands.
4. Data center spending continues climb, led by power, DCIM – Robert Gates (SearchDataCenter)
Purchases of racks, cabling, power equipment and data center infrastructure management software top the list for data center spending.
5. Service for Apps brings in-app support to Salesforce Service Cloud – Tim Ehrens (SearchCRM)
Service for Apps allows Salesforce Service Cloud users to embed live agent support and a knowledge base within their applications and other CRM news.
---
June 29, 2015 8:57 AM
AWS
,
Big Data
,
Oracle
,
VMware

Oracle image via Shutterstock
Can Oracle take on AWS in the cloud market? Tune into this week's roundup to find out.
1. Oracle's cloud plans for world domination start with AWS – Trevor Jones (SearchCloudComputing)
Oracle's cloud is now complete and in its typical bravado style, plans to take on Goliath AWS right out of the gate with IaaS, PaaS, cloud storage and more.
2. VMware containers go soup-to-nuts for cloud apps – Alex Barrett and Ed Scannell (SearchServerVirtualization)
VMware adds a few more pieces to its cloud-native apps and open source initiatives, this time with Docker container tools to reel in developers.
3. Stolen passwords to blame for OPM breach; director may take the fall – Michael Heller (SearchSecurity)
The OPM director told a Senate hearing that passwords stolen from a contractor led to the OPM breach. Now, her job is on the line and the number of breached records could be on the rise.
4. Juniper introduces peering router for content providers – Antone Gonsalves (SearchTelecom)
Juniper Networks has introduced a compact peering router aimed at service providers looking to speed up content delivery.
5. Big data Summit panelists: Petabyte data stores fuel data science – Dave Raffo (SearchStorage)
Data scientists who study topics such as disease and climate change require robust storage systems to hold petabytes of crucial research.
---
June 25, 2015 7:46 AM
Big Data
,
Spark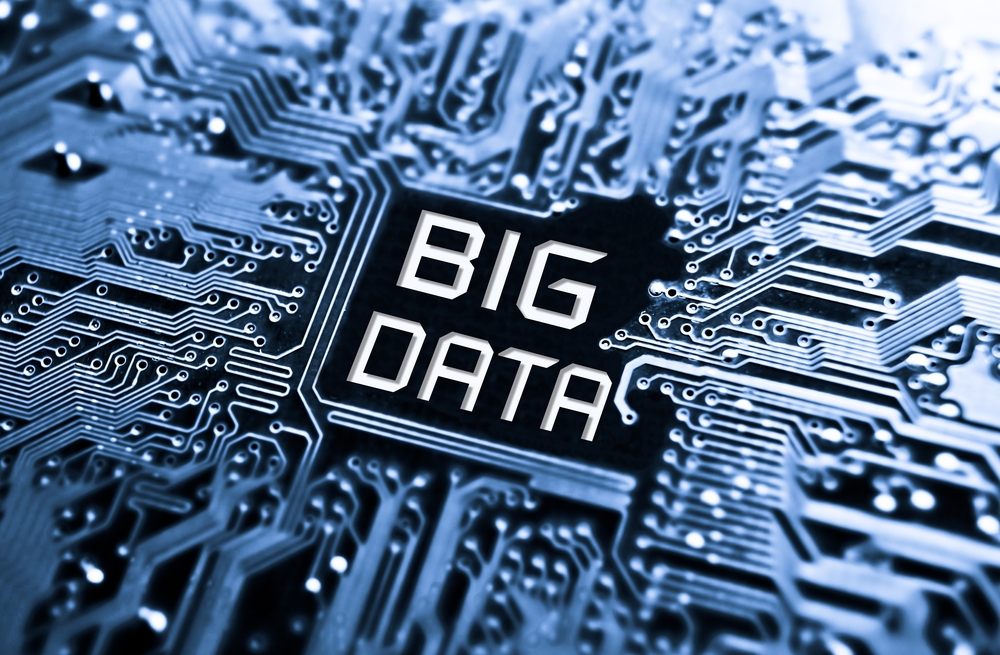 Big data image via Shutterstock
By James Kobielus (@jameskobielus)
Big data analytics infrastructures are growing more hybridized than ever. Every new technology—such as Hadoop, in-memory databases, and graph databases—finds its specific niche in terms of use cases, deployment modes, and applications for which it is best suited.
Even as Apache Spark pushes more deeply into big-data environments, it won't substantially change this trend. Yes, of course Spark is on the fast track to ubiquity in big-data analytics. This is especially true for the next generation of machine-learning applications that feed on growing in-memory pools and require low-latency distributed computations for streaming and graph analytics. But those use cases aren't the sum total of big-data analytics and never will be.
As we all grow more infatuated with Spark, it's important to continually remind ourselves of what it's not suitable for. If, for example, one considers all the critical data management, integration, and preparation tasks that must be performed prior to modeling in Spark, it's clear that these will not be executed in any of the Spark engines (Spark SQL, Spark Streaming, GraphX). Instead, they'll be carried out in the data platforms and elastic clusters (HDFS, Cassandra, HBase, Mesos, cloud services, etc.) upon which those engines run. Likewise, you'd be hardpressed to find anyone who's seriously considering Spark in isolation for data warehousing, data governance, master data management, or operational business intelligence.
Above all else, Spark is the new power tool for data scientists who are pushing boundaries in the emerging era of in-memory big data analytics in low-latency scenarios of all types. In a recent column, I commented on the likely sweet-spot deployment roles—fog, stream, and cloud–where Spark will prove its value as a development tool for the new generation of data scientists building the in-memory statistical models upon which it all will depend.
Let's not fall into the delusion that everything is converging toward Spark, as if it were the ravenous maw that will devour every other big-data analytics tool and platform. Spark is just another approach that's being fitted to and optimized for specific purposes.
And let's resist the hype, such as in the headline of this recent article, that treats Spark as Hadoop's "successor." This implies that Hadoop and other big-data approaches are "legacy," rather than what they are, which is foundational. For example, no one is seriously considering doing "data lakes," "data reservoirs," or "data refineries" on anything but Hadoop or NoSQL.
After all, you can't spark an analytic combustion engine if there's no data fuel in the tank.
---
June 24, 2015 11:04 AM
Apple
,
Data Center
,
samsung
,
SDN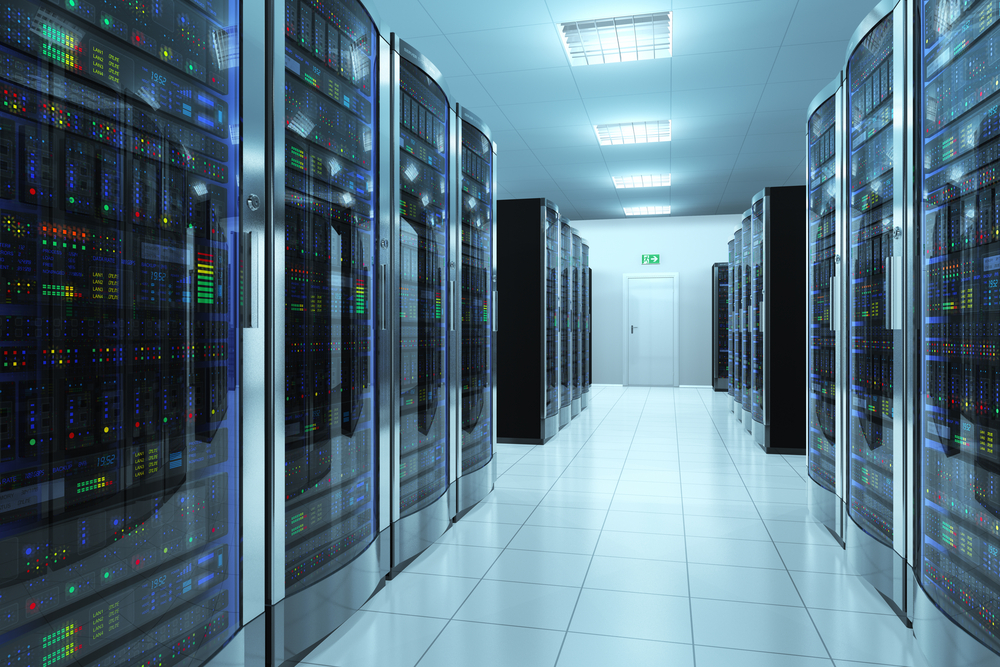 Data center image via Shutterstock
What data center trends are leading the charge in 2015? Find out in this week's roundup.
1. Ten data center trends driving change in 2015 – Stephen Bigelow (SearchDataCenter)
There's technology hype and then there are true trends that affect data centers long-term. These 10 trends are sure to have an impact beyond 2015.
2. Enterprises struggle with SDN development, culture – Antone Gonsalves (SearchSDN)
Enterprises say retraining and cultural changes stemming from SDN development are more difficult to solve than technological challenges.
3. Apple, EMMs team up to deploy mobile apps for business – Jake O'Donnell (SearchConsumerization)
VMware's AirWatch and MobileIron will work with iOS to deploy secured business apps in a different way than Apple's IBM partnership.
4. Samsung vulnerability affects up to 600 million Android devices – Michael Heller (SearchSecurity)
A flaw in the default keyboard found on many Samsung Galaxy Android devices may leave as many as 600 million devices at risk for a man-in-the-middle attack.
5. C-level relationships, engagement key to CIO success – Sue Troy (SearchCIO)
CIOs spend 40% of their time engaged with the CEO, CMO, COO and other non-IT peers, according to MIT research. C-level execs explain why that time is so important.
---
June 8, 2015 9:02 AM
Cisco
,
Dropbox
,
HP
,
IBM
,
OpenStack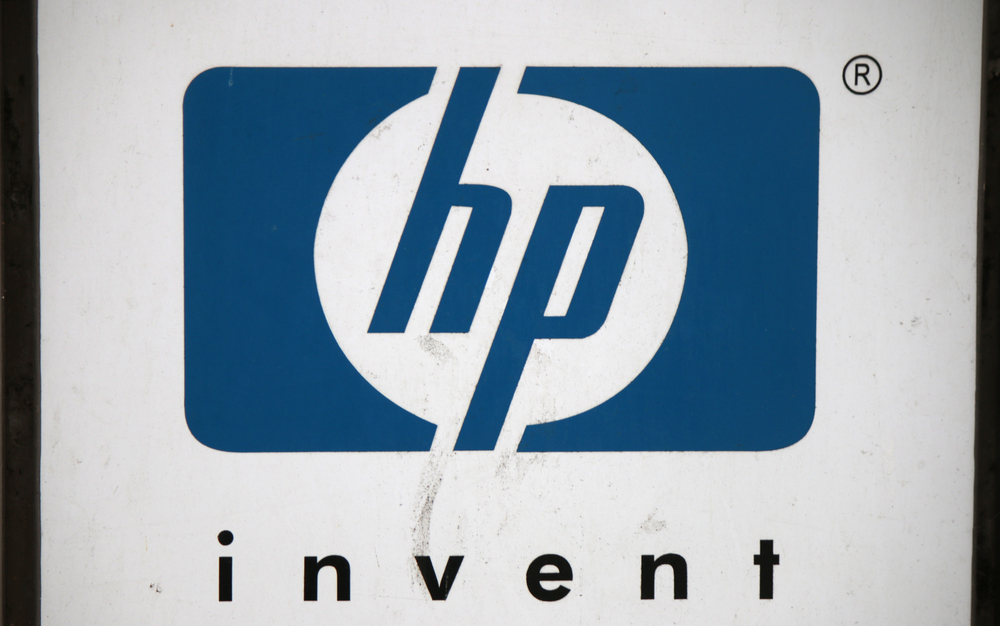 HP image via Shutterstock
Do you think HP is making a wise decision splitting into two? Find out in this week's roundup.
1. HP Enterprise to focus on agility, efficiency after split – Robert Gates (SearchDataCenter)
HP will soon be split into two, with an enterprise business that IT pros expect will deliver faster to catch up in the quickly changing IT market.
2. IBM and Cisco acquire OpenStack providers – Trevor Jones (SearchCloudComputing)
IBM and Cisco both made acquisitions this week to shore up their cloud portfolios and consolidate the private cloud and OpenStack market.
3. Dropbox for Business adds Active Directory integration – Jake O'Donnell (SearchConsumerization)
With an Active Directory connection, added admin features and shared folder APIs, Dropbox has designed its enterprise offering to be part of IT's big picture.
4. Facebook, Google, Mozilla raise the bar with new user privacy controls – Sharon Shea (SearchSecurity)
News roundup: New settings and options to boost user privacy and security are emerging on major websites, but is it enough?
5. HP, Alcatel venture targets data center connections – Gina Narcisi (SearchNetworking)
HP and Alcatel-Lucent announced new cloud and data center offerings to help service providers and large enterprises connect their disparate environments.
---
June 1, 2015 9:08 AM
Hybrid cloud
,
IBM
,
Internet of Things
,
toshiba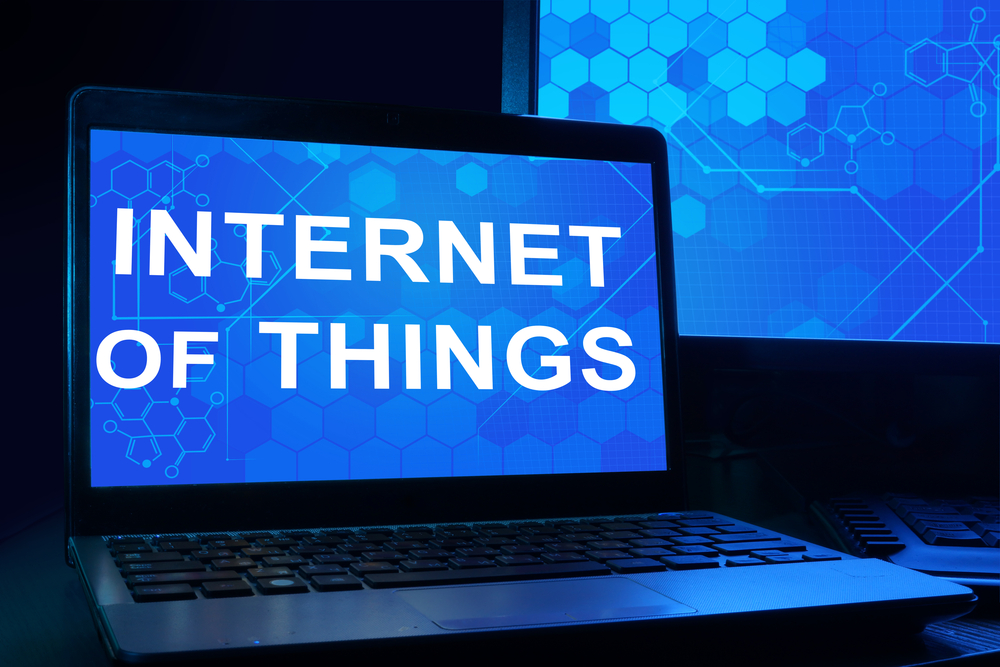 Internet of Things image via Shutterstock
Will Google's new IoT operating system make waves in the market? Find out in this week's roundup.
1. New Google IoT OS to connect Android devices – Jake O'Donnell (SearchConsumerization)
Google Project Brillo is a scrubbed-down IoT OS that could entice enterprises thanks to its connections to existing Android and iOS devices.
2. IBM hopes to Power its way to the hybrid cloud – Ed Scannell (SearchDataCenter)
IBM tries the gumbo approach to creating a hybrid cloud: Some Power Systems with a dash of software reorg and a pinch of revamped software licensing.
3. IRS breach shows the importance of PII security – Maxim Tamarov (SearchSecurity)
A breach of the IRS' Internet tax form service "Get Transcript" exposed the personal information and tax filings of thousands of people.
4. Toshiba joins list of Ethernet hard drive makers – Carol Sliwa (SearchStorage)
Toshiba joins drive makers testing new devices that combine storage, compute resources and Ethernet ports to scale object stores, big data analytics.
5. Salesforce ties Wave analytics tool to big data platforms – Ed Burns (SearchBusinessAnalytics)
Salesforce is getting more involved in big data analytics, with new partnerships that open up its cloud-based Wave analytics technology to Hadoop and other big data systems.
---