---
April 29, 2016 11:45 AM
Data Science
,
Data scientist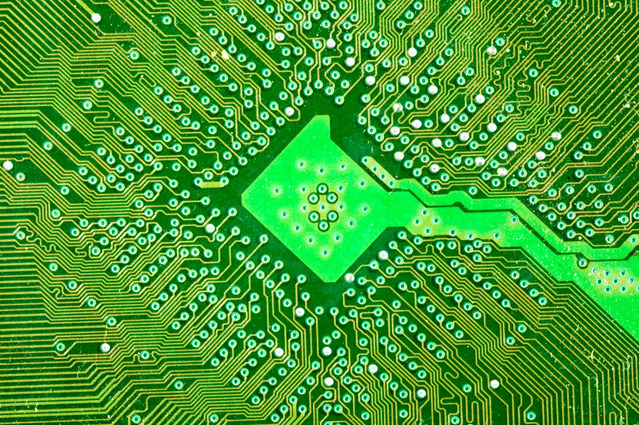 Data Science image via Shutterstock
By James Kobielus (@jameskobielus)
Data scientists are not an elite class in our society. The concept of a "Citizen Data Scientist" describes a new generation of largely self-taught statistical explorers. In today's dynamic free-market economy, they're emerging to satisfy insatiable demand for their services.
Citizen Data Scientists are challenging the notion that you need some minimal academic qualifications to present yourself, without prevarication, as a competent professional in this discipline. In this economy, anybody can become a data scientist simply by doing the work and consistently producing the intended results.
The rise of the Citizen Data Scientist stems from three principal trends:
Subject matter experts are shifting their focus toward data science. Increasingly, analysts of all sorts are acquiring data science skills and learning the tools of the trade in order to kickstart their careers in an exciting and potentially lucrative new direction. Mid-career professionals are leveraging the wealth of online tools, education, and community resources to master predictive modeling, machine learning, data engineering, and other key data-science practices. Many of the new data scientists are availing themselves of the ample free online resources to bootstrap themselves into this "sexy" profession on the cheap.
Data science initiatives are increasingly open to team members with non-traditional backgrounds. The shortage of skilled, established data scientists relative to the demand for their services is causing analytics leaders to soften their recruitment and hiring criteria. Given the persistent undersupply of qualified data scientists to meet growing demand, the autodidacts (who can actually deliver the goods) will be able to prosper in today's big-data-besotted economy.
Data scientists of all skill levels are volunteering their efforts to a growing range of projects of a voluntary, probono, humanitarian, or charitable nature. As befits the "citizen" sobriquet, someone who embarks on this career path might typically cut their teeth on such projects, perhaps working closely with established data scientists on sabbatical from their dayjobs. Citizen data scientists' insights–developed in close collaboration with subject-matter experts–can provide the decision support needed by agencies, community groups, and others who are in a position to fix the problems.
Clearly, most of the citizen data scientists who participate in communities such as New York-based DataKind have dayjobs to pay the bills. But they see larger humanitarian causes–reuniting refugees, curing infectious diseases, feeding hungry populations, guaranteeing civil rights to the disenfranchised, etc.–that can benefit from data scientists of all sorts, including the self-taught, applying their best efforts and tools to the task.
For-profit organizations everywhere can play a huge role in cultivating the next generation of citizen data scientists. As I discussed here, for-profit private-sector organizations are engaging in humanitarian data-scientific initiatives. For example, IBM's Global Citizenship program enables our employees to volunteer their time and talent anywhere there is a social need. Note that, although IBM encourages employees to volunteer under the program, our personnel and the community participants among whom they volunteer know that they are sharing personal time and are not representing the company in any way. In other words, this is a corporate-citizenship program whose aim is to foster private-citizen volunteerism in data scientist and other capacities.
Even without taking leave from their day jobs, people can cultivate Citizen Data Scientist skills that they can apply to data science projects in company-sponsored extracurriculars and other settings. Employers can encourage business analysts to acquire data science skills beyond any that they picked up in school.
Company-sponsored data-science centers of excellence are a good way to nurture a new crop of Citizen Data Scientists. The informal center-of-excellence may be best for attracting people who don't see themselves becoming heavy-hitting PhD-quality data scientists. At the very least, companies should facilitate ongoing communications between knowledge workers and established data scientists. For example, Friday lunch-and-learn sessions might interest analysts who want to immerse themselves in presentations, demonstrations, and discussions by established data scientists.
Whether you choose to hire or retain a data scientist with minimal qualifications or track records is your decision, and the risks are obvious. In business contexts, it might make good sense to give Citizen Data Scientists a short leash until such time as they prove out some basic level of competence in this function.
In that regard, William Vorhies does a good job discussing these risks in this recent blog. While highlighting the importance of nurturing Citizen Data Scientists in business contexts, he spells out broad recommendations for mitigating the accompanying risks. I'll paraphrase these risk-mitigation principles as follows:
Ensure that Citizen Data Scientists apply established methodologies for data sourcing, cleansing, transformation, outlier analysis, and model development
Require Citizen Data Scientists to discuss their methodologies and results in visual data-centric narratives.
For projects that have a potential bottom-line business impact, require Citizen Data Scientists to have their work reviewed by established data scientists
For data-driven predictive models and other artifacts developed by Citizen Data Scientists, require that established data scientists certify those assets before they're deployed into operational systems, business processes, or applications in conjunction with live data sets
Ensure that Citizen Data Scientists comply with all relevant data governance, privacy, security, and other procedural controls throughout the lifecycle of their projects
All of that makes exquisite sense. It's great to have a force multiplier of self-taught, hard-working, creative new contributors for your companies' data-science initiatives. But it would be foolish in the extreme to let them bootstrap their learning curves without constant monitoring and supervision.
April 25, 2016 10:31 AM
3D Printing
,
Android
,
Apple
,
Citrix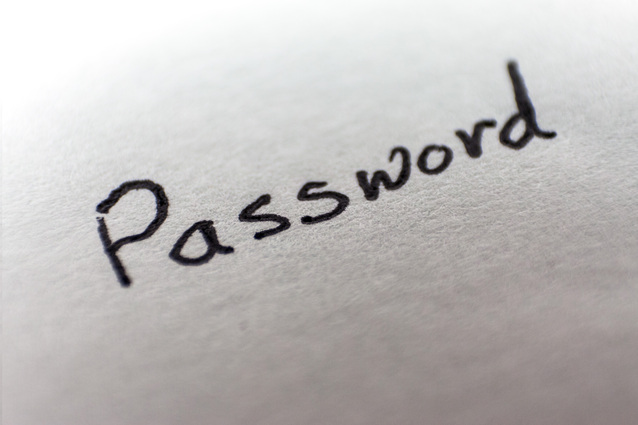 Encryption image via FreeImages
Are you impressed with Apple's enterprise security features? Find out why many IT professionals are showing confidence in iOS in this week's roundup.
1. IT pros confident in Apple iOS data protection, encryption – Ramin Edmond (SearchMobileComputing)
Apple's enterprise security features draw praise from IT pros who say iOS data protection and encryption make the operating system a strong business platform.
2. Google's second Android Security Report is a mixed bag – Michael Heller (SearchSecurity)
The second annual Android Security Report details a number of ways Google has been working to improve security on its mobile platform but also highlights persistent problems.
3. Mitel and Polycom announce $1.96 billion merger – Tracee Herbaugh (SearchUnifiedCommunications)
Mitel and Polycom agree to a merger that strengthens each company's product portfolio and global market reach. The combined company will have $2.5 billion in annual revenue.
4. New CEO, unified management take center stage at Citrix Synergy 2016 – Carl Setterlund (SearchVirtualDesktop)
New Citrix CEO Kirill Tatarinov will set the tone for Synergy 2016 with his opening keynote, but IT administrators have plenty else to look forward to after recent updates to XenApp, XenDesktop and XenMobile.
5. 3D printing industry described as healthy and growing – Jim O'Donnell (SearchManufacturingERP)
Industry expert Terry Wohlers said the state of the 3D printing industry is strong, with investment from large corporations and new innovations leading the way.
---
April 18, 2016 10:11 AM
DevOps
,
Hadoop
,
Oracle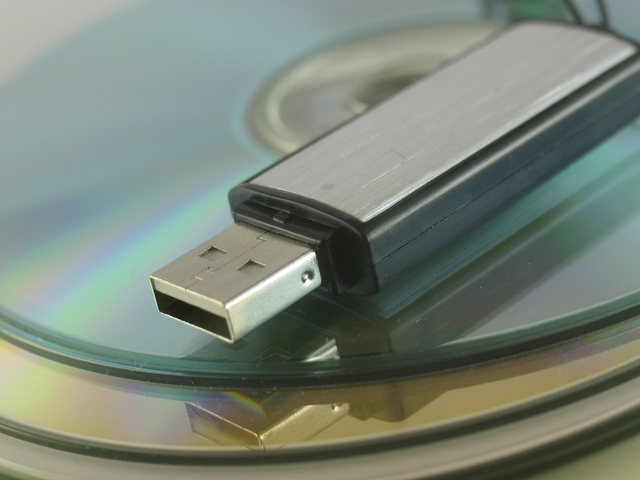 Data storage image via FreeImages
What has been Hadoop's greatest impact on the IT industry? The software's co-creator looks at its evolution in this week's roundup.
1. Hadoop 'father' Doug Cutting talks of changes on data front – Jack Vaughan (SearchDataManagement)
Hadoop co-creator Doug Cutting takes time out at Strata + Hadoop World to reflect on the software's effect on development. A willingness to experiment is still a hallmark.
2. Infrastructure as code tops IT's DevOps challenges – Beth Pariseau (SearchDataCenter)
Infrastructure as code is seen as the best way for IT pros to keep pace with modern application development, but that is easier said than done.
3. Adobe zero-day update gets top billing in April Patch Tuesday – Tayla Holman (SearchWindowsServer)
An Adobe zero-day update received top billing as Microsoft released its April Patch Tuesday fixes.
4. Microsoft fights to notify users of FBI surveillance – Michael Heller (SearchSecurity)
Microsoft has sued the Department of Justice in an effort to be allowed to notify users of FBI surveillance requests; expert worried about continuous surveillance.
5. Oracle Collaborate conference generates buzz in Las Vegas – Maxine Giza (SearchOracle)
The Oracle database and applications forum, presented by three independent user groups, combines hands-on experiences, networking opportunities and an exhibitor showcase.
---
April 11, 2016 8:47 AM
DNS
,
Gmail
,
OpenStack
,
Veeam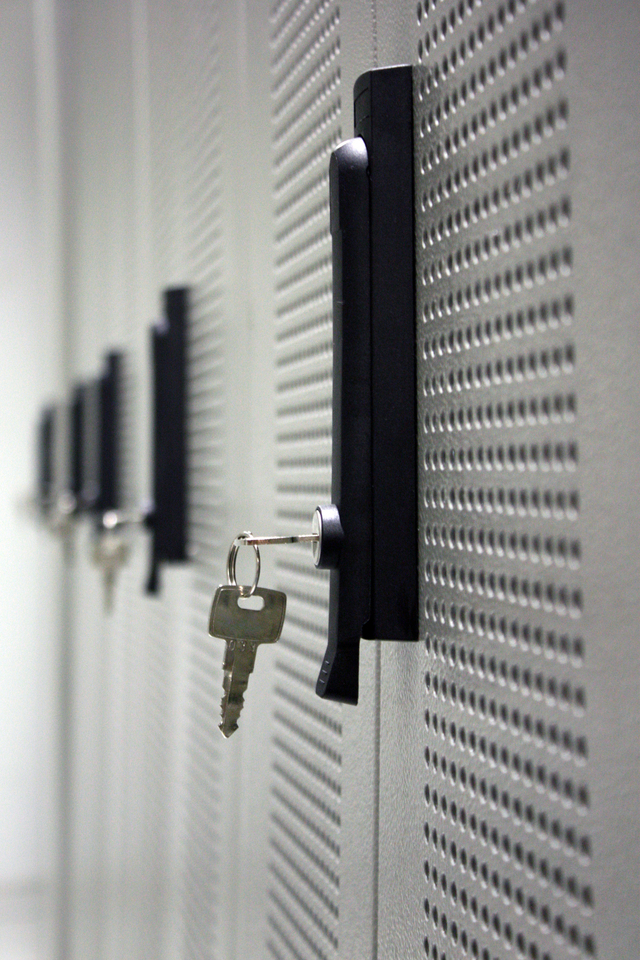 Computer security image via FreeImages
Why does the United States host so many compromised DNS domains? Find out in this week's roundup.
1. U.S. hosts 72% of compromised DNS domains – Eamon McCarthy Earls (SearchNetworking)
This week, networking bloggers examine why the United States has so many compromised DNS domains, architecting for things and Brocade's acquisition plans.
2. Gmail BREACH attack gets much faster but still easy to stop – Michael Heller (SearchSecurity)
Security researchers updated BREACH attack that would allow a Facebook Messenger or Gmail breach to be performed much faster, but the overall risk is limited.
3. New arrivals seek to simplify OpenStack private clouds – Robert Gates (SearchDataCenter)
Building an OpenStack private cloud can be challenging, but new options aim to help enterprises do it without a headache.
4. Veeam restoration in Azure reflects IT's hybrid cloud shift – Trevor Jones (SearchCloudComputing)
Veeam Software is advancing the notion of hybrid deployments by providing customers an appliance for direct restores of VMware or Hyper-V workloads in Microsoft Azure.
5. OAUG Collaborate 16 aims to set the standard for conferences – Maxine Giza (SearchOracle)
Cloud, big data, security and mobile are set to take center stage at Collaborate 16, an event where networking and educational opportunities come together.
---
April 7, 2016 8:43 AM
Internet of Things
,
Machine learning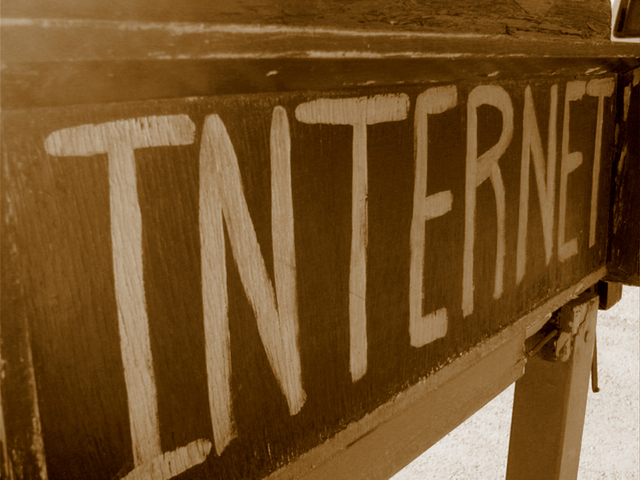 Internet image via FreeImages
By James Kobielus (@jameskobielus)
The Internet of Things (IoT) is radically expanding the pool of data available for monetization opportunities.
IoT opens vast new possibilities for monetization of the data that's sure to stream from everything, everywhere, and everybody at all hours of the day and night. These opportunities may accrue from sensor data that is collected and processed in the aggregate in the IoT's increasingly ubiquitous "fog computing" cloud environment. Or it may come from microdribbles of valuable data points that originate from the edges of this fog.
Micromonetization is the most tantalizing opportunity when you consider IoT as a mass consumer phenomenon. IoT applications in smartphones, smart security, smart meters, smart cars, smart environmental probes, and so on will traffic in snippets of data that have some monetizable value. As more innovators scratch micro-itches with new IoT devices, apps, analytics, services, and the like, micromonetization opportunities will flourish.
To realize this potential, IoT data monetization needs to be approached from a strategic perspective. When looking for IoT monetization opportunities, consider the following key approaches:
Direct monetization: To the extent that you own the IoT-sourced microdata, you may consider reselling it in raw, aggregated, refined, and other forms. Before you take the first move, though, you'll need to clarify whether IoT-sourced microdata really belongs to you. Depending on the application, consumers might own all or some of the data, and your ability to resell or otherwise use it will depend on securing their approval subject to the applicable laws, contracts, and agreements. Offering users financial incentives (even tiny ones) for their online IoT data sharing increases the likelihood can make a huge difference in whether they stay with your brand or offer their data to your competitor instead. All it takes is the right business model that involves keeping the income-producing activities (e.g., advertising) producing enough revenue to keep content suppliers (aka users) from jumping ship.
Indirect monetization. You may use IoT-sourced microdata to drive business outcomes that generate cash flow or boost your firm's market valuation. Key approaches in this regard are to indirectly monetize IoT microdata in productization (i.e., incorporation into IoT-connected solutions), targeting (i.e, use IoT data in analytics that improve your engagement with customers and other stakeholders), and/or operations (e.g., use IoT data to identify assets that are not being used to maximum efficiency).
When it comes to direct monetization, IoT will probably not deliver a gusher of green to every business that tries to stake a claim. Instead, it will unleash many streams of sensor-data-driven value, each of which will be suitable for incremental panning. This doesn't mean that some businesses and consumers won't derive significant incomes from monetizing IoT data. It's all a matter of finding the gold-flaked streams, setting up sustainable panning operations, and refining it 24×7.
To make that happen, you'll need to identify the specific metering, pricing, and collection mechanisms for cashing in on your IoT monetization dreams. In that regard, I recommend this recent Dzone article, which focuses on IoT APIs as a key monetization interface and identifies the various fee structures (setup, fixed monthly, subscription, per transaction, etc.) that may be most feasible in your monetization initiative.
If you're a bit foggy on where to get started in cashing in on the potential of IoT data, you're not alone. Just as it took Google and others several years after the Web's commercial emergence to figure out how to cash in on its advertising potential, it may take several more before we see the world's first IoT micro-monetization mogul.
---
April 4, 2016 9:30 AM
Azure
,
IBM
,
iPhone
,
SD-WAN
,
Security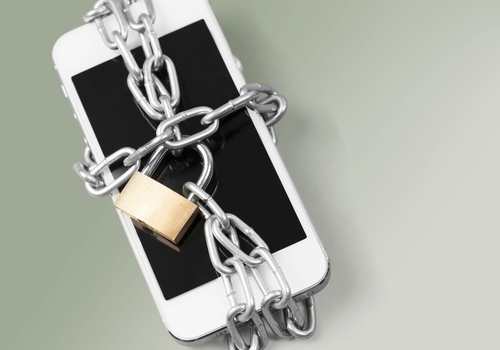 iPhone security image via Shutterstock
Now that the case between the FBI and Apple has been dropped, is the fight over encryption and backdoors done? Find out why it's far from over in this week's roundup.
1. DOJ finds successful iPhone crack; drops backdoor bid, for now – Michael Heller (SearchSecurity)
The DOJ found a successful iPhone crack to access the San Bernardino, Calif., terrorist's device and dropped the pending legal action against Apple, but only in that one case.
2. SD-WAN market swells because of cloud-based business apps – Tracee Herbaugh (SearchSDN)
IDC released its first study on the SD-WAN market, which is expected to hit $6 billion by 2020. The boom is driven by the growing popularity of cloud-based business applications.
3. IBM cloud acquisition expands Salesforce consulting – John Moore (SearchCloudProvider)
The latest IBM acquisition aims to unite cloud consultancy Bluewolf and the IBM iX practice to create a larger pool of resources in the Salesforce professional services arena.
4. Microsoft Azure cloud services tuck ops under the covers – Trevor Jones (SearchCloudComputing)
New Microsoft Azure cloud services rolled out this week tackle the latest trends for developers around serverless, event-driven computing and microservices.
5. Building data science teams takes skills mix, business focus – Craig Stedman (SearchBusinessAnalytics)
In a panel discussion at Strata + Hadoop World 2016, managers of data science initiatives discussed how to structure and lead teams of data scientists for effective big data analytics.
---
March 28, 2016 10:17 AM
Amazon
,
Cisco
,
Public Cloud
,
SDN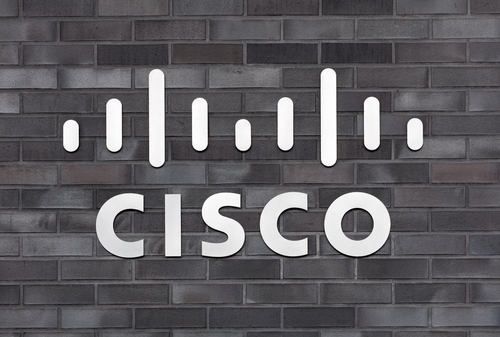 Cisco image via Shutterstock
Do you agree with Cisco's reorganization plan? Find out why it might be a wise decision in this week's roundup.
1. Cisco reorganizing to make engineering more nimble – Antone Gonsalves (SearchNetworking)
The latest Cisco reorganization has divided engineering into four units, each targeting what CEO Robbins has identified as growth areas.
2. Better late than never, Google plants its flag in public cloud market – Trevor Jones (SearchCloudComputing)
AWS remains king, but Google Cloud Platform has made strides to offer enterprise IT some enticing features to give it a second look.
3. SDN learning: Blogs to follow today – Eamon McCarthy Earls (SearchSDN)
The software-defined networking blogosphere is a vibrant space, with regular postings from analysts, engineers and programmers. Here are some of the top SDN blogs to follow.
4. Outbreak of ransomware attacks hit hospitals, enterprises – Peter Loshin (SearchSecurity)
A series of ransomware attacks have been reported at hospitals in the U.S. and Canada, leading to experts recommending automated backup for enterprises.
5. Amazon's cloud faces new challenges in second decade – Trevor Jones (SearchAWS)
AWS turned 10 this month, and for the first time it faces the potential of real competition in a market that promises to be different in its second decade.
---
March 21, 2016 10:57 AM
AWS
,
Cyberattacks
,
Java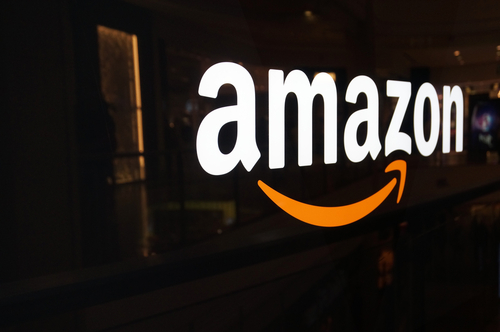 Amazon image via Shutterstock
10 years ago, AWS was born. How did it change the IT industry? Find out in this week's roundup.
1. AWS at 10: How the cloud giant shook up enterprise IT – Caroline Donnelly (ComputerWeekly)
A decade on from the launch of its first cloud service, the UK managing director of Amazon Web Services reflects on its first 10 years in business.
2. Drunk user testing changed HubSpot's approach to UX research – Jan Stafford (SearchSoftwareQuality)
Giving a drunken UI designer a user test changed HubSpot's UX research and UI design practices. The results were stunning, said UX designer Austin Knight at the Fluent Conference.
3. Java vulnerability report strains responsible disclosure – Peter Loshin (SearchSecurity)
A security researcher reports Oracle's 30-month-old failed patch for a Java vulnerability, and experts suggest it was an irresponsible disclosure, despite frustration with Oracle's patching process.
4. Prepare for a cyberattack on the power grid, Wisconsin officials say – Jason Sparapani (SearchCIO)
The state's CIO says Americans should take the threat of a prolonged blackout seriously. For an effective response, the public and private sectors need to work together.
5. Network analytics will play a key role for IT managers – Craig Mathias (SearchNetworking)
The enterprise network is transforming with mobility and SDN, and the additional complexity means network analytics has to become a primary tool.
---
March 14, 2016 10:59 AM
Docker
,
HPE
,
Microsoft Patch Tuesday
,
Unified Communications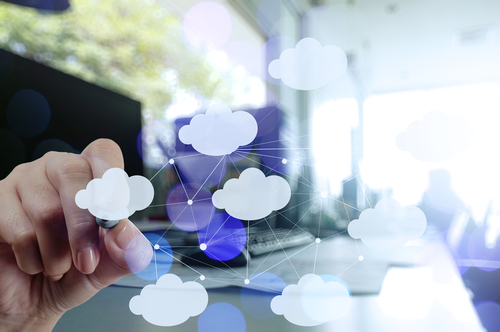 Cloud technology image via Shutterstock
What was the hot topic at Enterprise Connect last week? Find out why it was all about the cloud in this week's roundup.
1. Cloud-based technology is hot at Enterprise Connect – Tracee Herbaugh (SearchUnifiedCommunications)
Vendors met in Orlando, Fla., for the annual unified communications-focused Enterprise Connect conference, where cloud-based technology was one of the most discussed topics.
2. March 2016 Patch Tuesday highlights Windows 10 security – Michael Heller (SearchSecurity)
Microsoft's March 2016 Patch Tuesday release has put Windows 10 security on display for good and bad, experts say.
3. Docker Cloud pricing irks Tutum users – Beth Pariseau (SearchCloudComputing)
Beta users of the Tutum platform aren't happy with a steep price increase, but Docker officials say to stay tuned for further pricing options this year.
4. HPE intros its first open 25 GbE top-of-the-rack switch – Antone Gonsalves (SearchNetworking)
Hewlett Packard Enterprise has released its first 25 GbE top-of-the-rack open switch. The Altoline 6960 joins 10/40/100 GbE switches in the portfolio.
5. Gridstore HyperConverged Appliances prove fail-safe in tests – Garry Kranz (SearchVirtualStorage)
Gridstore's all-flash HCA cluster suffered an outage during testing with no performance drop, giving the Yavapai-Prescott Indian Tribe fault tolerance and high availability.
---
March 7, 2016 11:08 AM
cybersecurity
,
Oracle
,
SDN
,
Unified Communications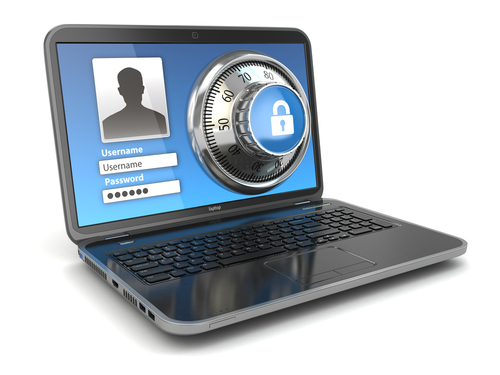 Cybersecurity image via Shutterstock
Do you agree with Yoran's view on cybersecurity and encryption? Find out why he's backing strong encryption in this week's roundup.
1. Yoran: Solve cybersecurity challenges with creativity, encryption – Michael Heller (SearchSecurity)
Amit Yoran kicked off RSAC 2016 by publicly backing strong encryption, denouncing the 'going dark' debate and calling for more creativity in cybersecurity.
2. New UC products and services on display at industry expo – Katherine Finnell (SearchUnifiedCommunications)
Vendors will exhibit their latest UC tools at Enterprise Connect 2016, from team chat apps to virtual collaboration. Check out some of the announcements coming out of the conference.
3. Oracle VSM brings cloud backup to the mainframe – Sonia Lelii (SearchDataBackup)
Oracle upgrades its virtual tape library for the cloud. The Virtual Storage Manager system helps connect traditional mainframe storage to the cloud through tiering.
4. ONUG hosts SDN hackathon to jump-start network automation – Alissa Irei (SearchSDN)
The Open Networking User Group is hosting the first ONUG Grand Challenge Hackathon, with the goal of encouraging the development of new automation applications.
5. Mulling the network impact of the Internet of Things – Eamon McCarthy Earls (SearchNetworking)
This week, bloggers examine the network impact of IoT, tackle RSA Conference priorities and how to use MS Visio for network diagramming.
---