Dec 1 2009 1:47PM GMT

Profile: Michael Morisy
"Cyber Monday" has come and gone, but was it just another rough Monday for you or did your network face a deluge of "recreational" traffic?
There's been a lot of debate over the years about whether "Cyber Monday," the online follow up to Black Friday where consumers supposedly click on to hot deals while at work, is more marketing hype than reality (coupon codes come and go, after all). This year, at least, there appears to have been some bump: Coremetrics reports sales were up 11%. The real day to watch out for? December 17th, the last day for free shipping to arrive by Christmas for most Amazon purchases: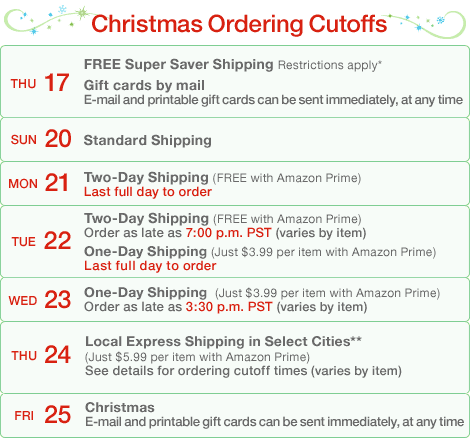 How was your Cyber Monday? And how are you handling holiday shoppers, whether they sap productivity in a trickle or a torrent? Let me know at Michael@ITKnowledgeExchange.com.