Apr 20 2010 7:00AM GMT
Posted by:
Michael Morisy
Tags: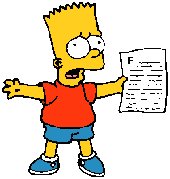 I spoke with Interop's general manager Lenny Heymann yesterday, and asked him straightforward what he recommend attendees do to make sure they get the most of the upcoming conference. His answer would send shivers down school boys' spines everywhere: "Do your homework." And while I was hoping for some secret path to networking enlightenment in Las Vegas next week (maybe a smoke-filled hotel backroom where Cisco, HP and ProCurve join hands to provide the be all, end all?) I suppose it's solid advice, even if it's not too inspiring. But I'd love to hear how you do your pre-conference homework, and what you'd like IT Knowledge Exchange to bring back when we venture forth with the SearchNetworking team next week to Las Vegas' shiny sands and networking enlightenment.
Join in the discussion below, in the IT Knowledge Exchange member forums (and get your points!) or e-mail me directly at Michael@ITKnowledgeExchange.com. I'd love to hear from you, particularly if you're going and would like me to throw some free swag your way in return for your own conference wisdom.