Jun 14 2010 6:00AM GMT
Posted by:
MelanieYarbrough
Tags: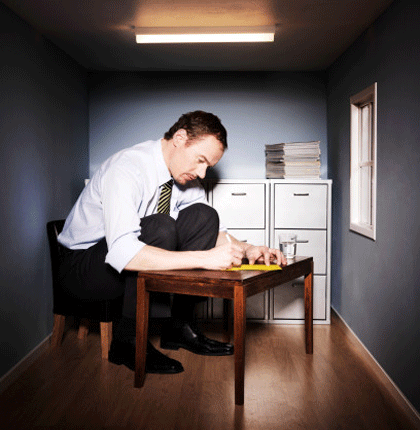 Just because a business is considered small doesn't make its data storage any less complex or crucial to success. Cisco's Wednesday release of its Small Business NSS 300 Series Smart Storage series, specifically geared toward businesses with fewer than 100 employees, is a step in the right direction for the previously-neglected SMB sector, reports IT News. This release follows suit of big names like Netgear, HP and others who have set the "larger industry trend of networking or data center companies attempting to be all things to their customers."
IDC Analyst Ray Boggs attributes it to the "blurring of a lot of this technology where storage is associated with security, which is associated with the Internet, which then gets you into networking."
The Nitty Gritty
The series offers two, four and six-bay desktop network storage boxes with up to 12TB capacity based on 2TB SATA drives.
The storage boxes can be configured as NAS or iSCSI target devices.
It'll run you between $900 – $6,000, depending on capacity and functionality.
There is an accompanying service plan, Cisco Small Business Pro Service, will run you about $150. This includes three years of tech support – software updates, hardware replacement, and call support.
The series includes software for setting up a Web server, designing a website, on-disk data encryption to protect against compromised hard drives, and the WordPress blogging platform.
What is your small business currently using as its storage platform? What are you hopes for the future of SMB storage solutions? Let me know in the comments or email me directly at Melanie@ITKnowledgeExchange.com.
Melanie Yarbrough is the assistant community editor at ITKnowledgeExchange.com. Follow her on Twitter or send her an email at Melanie@ITKnowledgeExchange.com.