Oct 28 2011 10:07AM GMT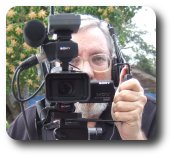 Profile: Robin "Roblimo" Miller
I'm not saying this. Frank Sfalanga of Penguin Computer and Telephone Solutions in Ft. Myers, Florida, says it. And he has a point. Not all backups are identical. And some can leave you feeling protected when you aren't — which is the worst kind of backup you can have.

Frank writes: "A tech savvy friend can be a great asset but they can also be a serious liability to your business. An example is a local medical practice I recently visited; the backup system was in place and working as advertised – or so they thought."
In this case, the medical practice used a college student friend to set everything up and get it working, who then went off to school out-of-town. And since the office people at the medical practice knew nothing about how the backups really worked, they ended up "making backups" for months that didn't really back up their data.
Remember: backups are only important when something fails in your system and important data is lost. That's the moment when up-to-the-minute (or at least overnight) backups save much wailing and gnashing of teeth. But we'll let Frank tell the rest of the story…